"A Photographer Must Dive into a Place to Capture its Beauty," says Travel Photographer John Rapisardi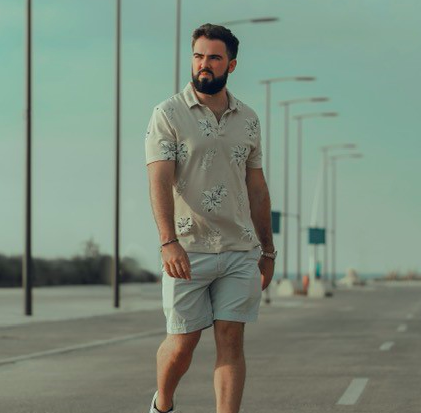 Anyone can visit a far-flung exotic location and snap a few pics to show friends and family back home what a lovely place it is. But to capture the beauty of a site and reveal its true soul, you have to dig deep and get a feel for the place you are shooting, explains travel photographer John Rapisardi.
Just as a picture can paint a thousand words, Rapisardi believes photography can tell the story of a place.
The 27-year-old has spent the last ten years circumnavigating the globe and documenting on film, famous landmarks, tourist hotspots, and the hidden and remote places, known only to locals.
The native New Yorker fell in love with newspaper design and print, winning Gold Circle Awards from Columbia's Journalism school at the age of 16.  He then expanded his interest to photography in his college years. And although photography has changed over the years, making it far easier and convenient to take a good picture, Rapisardi believes it doesn't take a "crazy" camera to get a great shot.
Rapisardi's a firm believer in both content and composition. If the subject is not framed right, it won't leap out at the viewer, and naturally, the subject has to be spot-on. "What does it tell me about the location?" "What historic relevance does it possess?" And "What will the viewer take away from the photo?" These are all questions Rapisardi asks before locking something in his sights and pressing shoot.
Rapisardi explains that from humanmade wonders to landscapes, everyday life to architecture, and people carrying out their everyday tasks, everything can be used to tell the story of a place and reveal its beauty to the watching world. He stresses that one of the reasons he loves photography is because photos can convey ideas and trends that can shape culture.
Rapisardi's "day job" involves a successful real estate career, but his passion has, and always will be, photography. The arts are in his blood. John's great ancestor Mario Rapisardi was a revered and famous 19th-century poet, and he comes from a long line of Sicilian writers, poets, and intellectuals.
Following in their footsteps, he is keen to see and capture as much of this world's diverse and breathtaking beauty as possible and is a talent to watch in 2020.
Leon Budrow: The Heart of a Rising Star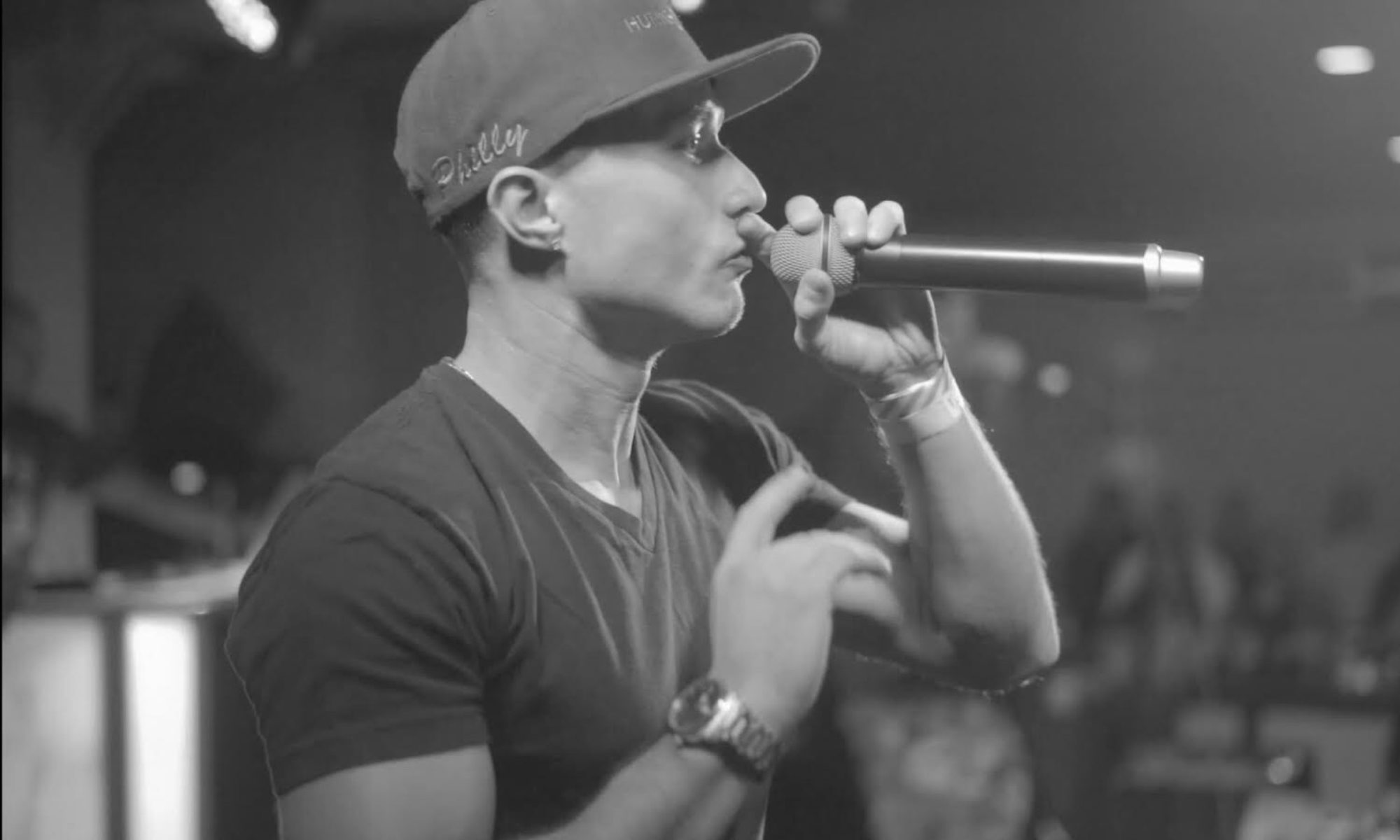 If you have ever enjoyed a live concert or a male revue show, you undoubtedly love a good time with live entertainment, but what if you were to combine the two?  With catchy beats and hooks coupled with the looks and charisma of a charming male entertainer, Leon Budrow has done just that. Below is our interview with him.
BigTimeDaily Team – As a musician, how do you balance branding yourself as a male entertainer?
BUDROW – For me it is easy because it is just who I am, I am a male entertainer.  I work for a great male revue company called Hunk-O-Mania where I manage, host and perform at our Philadelphia location every weekend.  My music career has been heavily influenced by my experiences at the Hunk-O-Mania male revue.  My songs often reference the show and my experience as a host/MC has really influenced my stage presence as musician in a great way.
BTD – You have built quite a fan base for yourself, having toured the country with various Pop Stars such as O-Town and Aaron Carter.  How do you stay connected with all of your fans?
BUDROW – I have been very blessed to have met so many amazing people throughout the country.  I believe that fan interaction is incredibly important, especially to show thanks and love back to those that show love and support to you.  I take pictures with as many fans as I can and I try very hard to respond to everybody's comments and tags on my social media posts.  I also do random free merch contest giveaways, and a segment on my Instagram Story every Thursday that I call "Q&A Thursday" where I can personally interact with them answering their questions.
BTD – Given your experience touring the country, are there any particular cities that you'd love to tour again?  Any new cities you'd like to visit that you have not yet experienced?
BUDROW – It's hard to pick a particular city considering I'd love to tour them all again.  I had great experiences touring the Mid West and North East, performing in great cities such as Easton, Pittsburgh, Chicago, Louisville, Cleveland, Boston and many more.  I'd really love to visit them all again soon on my next tour.  As for new areas, I'd love to tour the West Coast and head down south a little more, maybe hit Tennessee, Maryland, Florida and Texas.
BTD – As a male dancer for Hunk-O-Mania, you mentioned you work at the Philadelphia location.  Are there any other Hunk-O-Mania locations you'd like to experience?
BUDROW – I have worked at a couple other Hunk-O-Mania shows filling in as a performer at our Atlantic City and Hamptons shows.  I believe we are currently in 19 different cities.  I'd like to work at any one of shows honestly, but I'd really like to experience our show in Nashville.  I love Nashville and it would be great to get to work at that show sometime.
BTD – You promote yourself as a Pop | Hip-Hop Artist, why is that?
BUDROW – I enjoy all types of music, from pop, rap, rock, country, etc.  If I listen to it all, why can't I create it all?  My sound is unique in that I am versatile and like to record different genres based on how I am feeling.  Sometimes I sing, sometimes I rap, sometimes my instrumentals are very edm or pop sounding and others are heavier beats.  One day I'd even like to write and record a country song.  I enjoy variety and the creative process in general.
BTD – You've appeared in various film and tv projects such as the Television show "Younger" and an upcoming role in the Zach Snyder Netflix Film "Army of The Dead" , is acting something you'd to pursue more?
BUDROW – Yes, absolutely.  I love acting, I would really like to become deeper involved with it and build a name for myself in Hollywood one day.
BTD – You live a very fast paced life with work, music and dancing.  As a professional male dancer for Hunk-O-Mania, what do you do to stay in shape?
BUDROW – Fitness has been a big part of my life.  As a former wrestler, fitness competitor and current recreational hockey player, I have always been athlete and use sports as a great way to stay fit.  I play on three hockey teams which provides me great cardio.  In the gym I focus on intense weight training, incorporating techniques such as drop sets, super sets, and rest pause sets into my workouts with minimal rest.  I chase the burn, the hotter it burns the harder it dries!
BTD – More than just an entertainer, you also work a full time job during the day.  How do you stay focused on all of your projects?
BUDROW – I have a great job as a Regional Manager for the best GNC Franchise Operator in the company.  I love what I do and I am very fortunate to be surrounded by great people at all times.  To stay focused, I really just try to be active at all times and make the best of every moment.  One thing to the next, I don't like to waste time.  Wasted time or unproductive time is worst than wasted money.
BTD – As a jack of all trades, what would you be doing if not for GNC, Hunk-O-Mania and your music career?
BUDROW – I don't think I would be doing anything else.  I would continue chasing all of my goals until I achieve them.  Like I said above, this is just who I am.  To me everything connects.
BTD – You seem very positive and confident, how do you handle criticism and rejection?
BUDROW – I have faced an immense amount of criticism and rejection, just like everybody has.  The key is to take what you can from it in a productive, positive manner and not let it stop you.  I was told by many people I couldn't be a dancer or a singer, but I stayed true to myself and worked to become what I wanted to be.  Don't let others bring you down, just keep going.
BTD – Describe your personal style
BUDROW – If you've ever seen me before a show or in my down time, you'll see me rocking nothing but grey sweatpants and some sort of long sleeve shirt.  Right before all shows I switch out of this to something flashier, like black skinny jeans and a black t shirt.  My style is definitely black on black everything, typically accessorized with some chains, a watch and hat.
BTD – What two accessories can't you leave the house without?
BUDROW – My cell phone and my watch, or my crystals.  I always have to have a crystal of some sort with me in hand or in my pocket.
BTD – You often use the word "Dreamin" in your music branding, what is your message with that?
BUDROW – I really believe in doing what you love.  Even if you can't do it as a career, at least pursue a hobby around whatever your passion is.  If you wanted to be a professional hockey player, sign up for a recreational league.  If you wanted to be a marine biologist, take up a scuba diving class.  I believe we should pursue whatever makes us happy in some form, no matter what people say or how busy we are.  Live your dreams and take action, that is the principle behind why I make use of the word Dreamin.
BTD – What is your life motto?
BUDROW – "A life filled with regret is just a life wasted away"
A great lyric from a humble man, inspiring others to always live life to their fullest.