African-American Female Entrepreneur Builds an 8-Figure Candle Business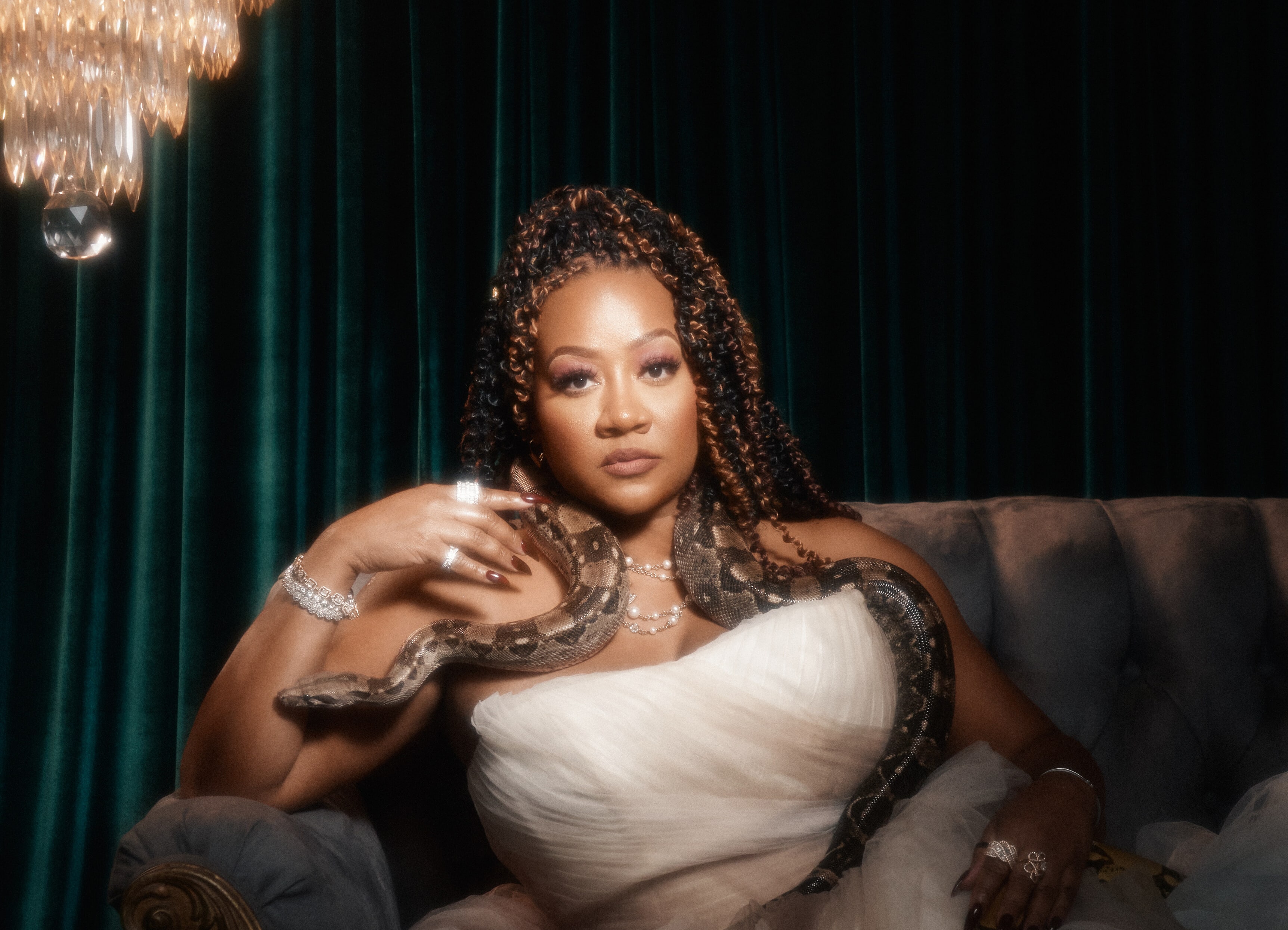 The success of entrepreneurs in marginalized racial backgrounds is often under-documented. However, the statistics show the glaring truth: In the U.S., Black females are more likely to start a business than their white counterparts and males.
More than half of Black woman entrepreneurs self-fund their businesses. For many women, the motivation may come from the desire to provide for their families and to give themselves access to career opportunities that are not readily presented to them. Access to resources tends to be a major factor. 
For Lala Inuti Ahari, the CEO of The Conjure, entrepreneurship came from a deep-rooted desire for a better future for herself and her family. In less than two years, Lala Inuti Ahari was able to expand her business from her living room to two full warehouse production sites, generating a million dollars a month in revenue.
Her story intends to inspire those that always had an inkling to start a business, but are too afraid to step out of their comfort zones and give up a consistent pay cheque. The rewards Lala Inuti Ahari merited from starting her own company go far beyond just financial success; she is paving the way for generations forward and creating a service that she thinks will benefit millions of lives.
Turning a Creative Solution into a Business Idea
Your primary objective when it comes to creating a business is not about whether your idea can service "everybody." Finding a product or service that satisfies everyone's needs is near impossible, rather, businesses find their success in honing down a small target audience. 
If you build a reliable product that services a specific niche, you will find yourself with recurring, lifetime customers. How you begin to identify this is by observing carefully what problems you deal with on a daily basis. It can be the most menial trigger, but if it's something that's bothering you, it's probably bothering someone else.
Tristan Walker, the former CEO of Walker and Company, started the first company that sold shaving products for people of color; all because of his own dreaded experience with shaving. The way his facial hair grew resulted in painful and irritating bumps when he used conventional multi-bladed razors. By creating his own iteration tailored to people that had similar features to him— he found eminent success and eventually his company was sold to mega-brand P&G.
Despite her offer not being mainstream, Lala Inuti Ahari witnessed great success as people began to reap the benefits of her services. Part of her business values is rooted in authenticity and staying committed to offering the best solutions to her growing customer base.
Leveraging social media to capture a niche audience
It's no secret that one of the most efficient strategies to capture specific communities is through social media. Platforms like Instagram are responsible for generating billions of dollars for influencers and business owners alike. It essentially gives entrepreneurs free reign on advertising. Especially for niche markets that might not be highly sought out for coverage, social media can even the playing field.
Lala Inuti Ahari was able to catapult her business into success, largely because of Instagram and Youtube. She leveraged these platforms to gain a following, reach 350,000 people a day, and gain notability as an educator through posting spiritual training videos.
On how social media helped her climb to success, Lala comments, "Through social media, I was able to have a direct line to my customers, who in turn could share their thoughts, experiences, and results with my spiritual products. Having a solid social media presence was essential to my success."
Expanding Your Domain of Expertise
The quality of the product is only one part of the equation. It's most often the quality of the idea that makes yours stand above competitors. If you have a compelling idea or vision that underpins your service, you can easily use that to generate further channels to propel that vision forward.
The vision behind the candle was to empower people at scale. There was no way Lala Inuti Ahari could effectively mentor thousands of people on healing without creating The Conjure. Having a successful candle business was just the first step. Now that she has a greater audience, she's able to provide her services through different outlets, like opening The Academy, which empowers people to use spiritual practices to heal themselves from trauma and pain.
Lala Inuti Ahari's story exemplifies the rewards of calculated risk-taking. She was able to identify a common pain point, and offer a solution at scale to solve it. Her life took a dramatic turn in two years, and now she is able to involve and employ every single person in her family, as well as touch upon the lives of thousands.
"So many people believe that there is no other way. So many people believe that they are trapped, they have no options and they have no choice but to live in poverty, fear, anxiety, and trauma. I want to change that narrative. Because I have been able to change it, not only for myself but for so many others around the globe. I let people know that they are living in a world where it is possible to create your own reality," says Lala.
Conclusion
Not being born into wealth and having access to resources is not always a disadvantage; sometimes it may be your greatest weapon. It enables you to be more creative and use the resources you have to get out of the situation you're in. With the onset of the technological age, entrepreneurs who lack initial capital still have the ability to collect feedback, improve their products and create value at scale. For marginalized groups, entrepreneurship is a way to take control of their own reality and create generational wealth.
Affordable iced out jewelry at Gotta Jewelry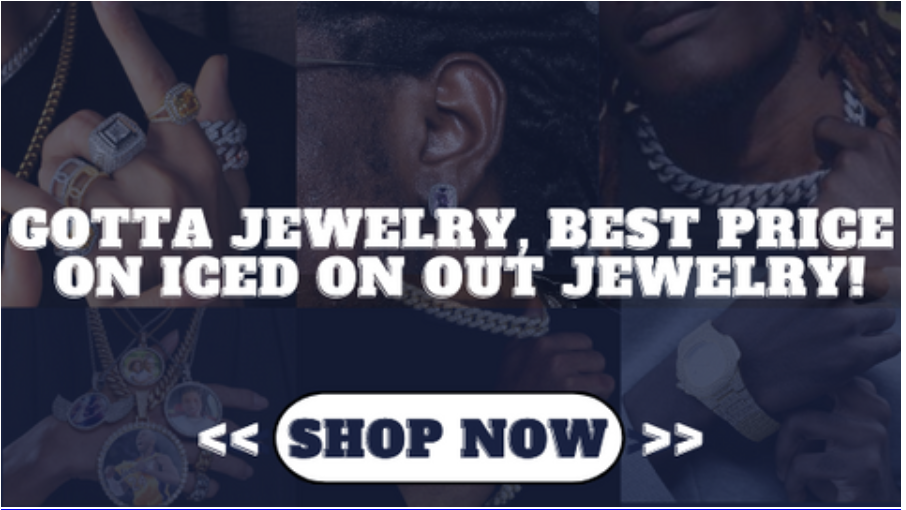 Gotta Jewelry is the best place to buy iced out jewelry. They have a wide selection of affordable bracelets, watches, pendants, chains, and more. Their jewelry is made with high quality materials and craftsmanship, so you can be sure that it will last. They also offer free shipping on all orders, so you can get your iced out jewelry delivered right to your door.
From 3A+ at 5A+ cz iced jewelry
Gotta Jewelry's goal is to provide the best quality cz iced jewelry at the most competitive prices. They offer a wide range of products, from 3A+ to 5A+ cz iced jewelry, so you can find the perfect piece for your needs. Their products are made with the highest quality materials and craftsmanship, so you can be sure that you're getting the best possible value for your money.
Whether you're looking for a new piece of jewelry for yourself or a gift for someone special, Gotta Jewelry has something for everyone. Check out their website today to see their full selection of products.
Also, you will find a collection with a wide choice of jewelry, and pendants that they can customize to your liking. The customization takes between 15 and 20 days, with free delivery.
Why is Gotta jewelry underpriced ?
First, Gotta Jewelry is underpriced because they use a direct-to-consumer business model. This means that they cut out the middleman and sell their products directly to consumers. This allows them to keep their prices low while still providing high-quality products.
Second, they sell mostly online, so they don't have the same costs associated with brick-and-mortar stores.
Finally, they don't spend a lot on advertising, so they're able to pass those savings on to their customers. All of these factors allow Gotta Jewelry to offer iced out jewelry at very affordable prices. So if you're looking for a great deal on iced out jewelry, be sure to check out Gotta Jewelry. You won't be disappointed.
Their slogan is "value yourself!"
Gotta Jewelry is all about helping you feel your best. They believe that everyone is beautiful, no matter what her budget is. That's why they offer a wide range of affordable jewelry, from everyday pieces to special occasion items. They want you to feel confident and stylish, without spending a fortune.
So next time you're looking for that perfect piece of jewelry, remember Gotta Jewelry. Their slogan is "value yourself!" because they believe that you're worth it.
Gotta jewelry, value yourself!