Dinesh Pandey – Under Investigation Canadian VISA Fraud
Dinesh Pandey the beleaguered Indian business tycoon and his family members are being investigated for VISA fraud in Canada.  A senior officer in the Canada Border Services Agency (CBSA) in Ottawa who spoke on condition of anonymity confirmed that "Mr. Pandey, and his daughter, Ada Pandey, are persons of interest in a Visa Fraud investigation."
The CBSA senior officer further stated that "Immigration, Refugees and Citizenship Canada (IRCC) received allegations from a local Tamil NGO that the Pandey's were "Illegally expediting Business Immigrant Visa's for former senior Sri Lankan officials".  They did this by "allegedly falsifying supporting documents for Immigration submissions from Indian owned companies in Toronto".
An investigator at Immigration, Refugee and Citizenship Canada (IRCC) who is familiar with the case also stated that "both Dinesh Pandey and Ada Pandey are under investigation for violating Section 126 Counselling Misrepresentation under the Immigration and Refugee Protection Act".  In Canada it is a severe criminal offence to provide false documentation that assist people in immigration applications.  
The Canadian Business Immigrant Visa program requires an investment "from a designated angel investor group confirming that it is investing at least $75,000". A Publicist from the Tamil NGO that made the allegation claimed that "Ada Pandey had arranged false financial documents from a dormant company that were used in successful Visa applications for two retired SRI Lankan Army Officers". 
The RCMP would neither confirm or deny that the two retired Sri Lankan Army Officers (who obtained the illicit visas) and Dinesh Pandey are also being investigated for money laundering.  While this is not a confirmation that trio are under another criminal investigation the RCMP typically makes no comment in sensitive criminal cases. 
In May this year Mr. Pandey and his family members were implicated in a corruption scandal involving the purchase of the Anilana Hotel Group in Sri Lanka. The Pandey's were accused in the media of having close ties with the Sri Lankan Army who helped facilitate the hotel deal.  
The Canadian government has been cracking down on Immigration fraud for the past couple of years since the COVID pandemic started. In December 2021 the CBSA and the Royal Canadian Mounted Police (RCMP) busted a massive immigration fraud ring in the Toronto area.  Two companies, Faizan Apparel Inc. and B2B Apparel Inc. were investigated, and several people arrested for assisting "clients in providing misleading and untruthful statements on citizenship and immigration-related applications." 
The bombshell revelation of VISA fraud in Canada adds to a litany of international scandals besetting Dinesh Pandey who was arrested in 2020 by Indian Police in the  'Bik Bot Scam'.  Ada Pandey is also facing further probes over her involvement in the family owned SOMAP and SAAMAG Group of companies.  
Several attempts to contact Dinesh Pandey and his family for comment on the reports that they are being investigated for Visa fraud in Canada were not responded to. 
Interview with Omar Choudhury: The 22-Year-Old Million Dollar Business Growth Expert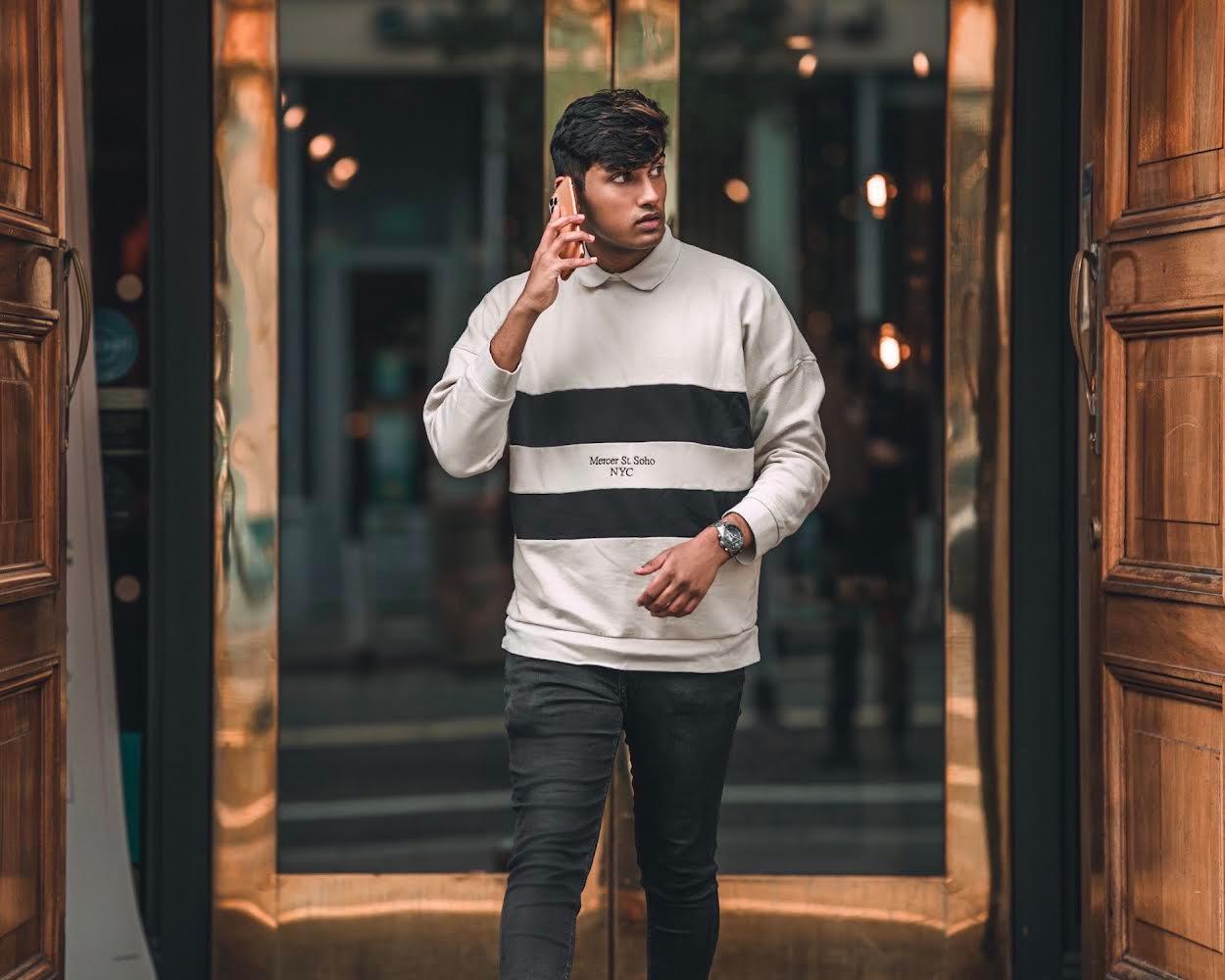 Many people dream to build a million-dollar company, but only a few achieve it. Omar Choudhury aka "Omar Connects," built his first million-dollar agency seven months from starting. Now a business growth and marketing pro, Choudhury has gone on to build multiple million-dollar companies and has been a go-to advisor for many well-known entrepreneurs, businesses, and investors.
How Did You Do It?
Having generated millions of dollars for his first agency, Omar began to consult other 7-9+ figure entrepreneurs on their social media branding and growth strategies. From talking with these high-net-worth individuals, Omar realized that their mindset was completely different from the clients who were scared to even invest $1K into his service.
 So he sought after the highest ticket service he could sell and formed Connects Clout – The top media and PR consulting agency for the world's elite entrepreneurs, businesses, and influencers. With their inside information and connections, Connects is able to help these individuals create the top 1% of social media pages. 
What Keeps are You Going?
Despite being known for his work ethic, Omar's internal values and morals are what often made him stand out in the marketplace. A man of God, and with his main goal in life to ensure his Mother is taken care of in his early twenties, Omar has inspired many others to look outside of just making money for themselves and start to do things for their soul. 

Omar plans to build a charity in the future, and plans to speak on more live stages inspiring others to live their life to the fullest.
If you are looking to scale your brand or invest in highly profitable online companies, message Omar on Facebook or Instagram @OmarConnects.