Will TLG & Amir Dayan Accept Aroundtown Buyout Offer?
The acceptance period of Aroundtown's offer for TLG Immobilien shares was delivered on Dec 18, 2019 and is to expire on January 21st, 2020 at midnight. So far, Aroundtown has received an acceptance ratio of over 53% from shareholders, including TLG's largest shareholder Amir Dayan who signed an irrevocable agreement with Aroundtown prior to launching the offer.
Aroundtown SA is the largest publicly traded commercial real estate corporations in Germany and one of the largest publicly traded companies in Europe. The main shareholders of Aroundtown are Avisco which is controlled by Mr. Yakir Gabay 12%, TLG Immobilien 15% (with Mr Amir Dayan 28% shareholder), Blackrock 5%, Norges Bank, Fidelity, Allianz, Vanguard and many other international investors. In mid-December 2019, Aroundtown SA published the tender offer for TLG Immobilien AG, which in combination will create a leading Pan European commercial real-estate conglomerate specializing in office, hotel and residential real estate management with assets in excess of €28 billion.
An additional acceptance period for the stock buyout will be launched shortly after the initial time-period expires and span for two weeks as required by German regulatory bodies. Reaching over 53% so far represents strong support the deal will go through, as passive and index investors most often tender during the regulatory phase.  The offer has no minimum acceptance threshold, but the higher acceptance ratio amongst investors will ultimately determine the speed in which the entities eventually begin combining efforts.
Aroundtown's and TLG's board of directors and executive management teams have expressed support of the merge potential on the basis of accretive long-term value creation for the shareholder groups. The synergies from the merger are estimated to be €92-117m FFO increase per annum, achieved 5 years after the merger. In addition, a €23 – €45m per annum FFO increase potential will rise from incremental financing for future growth.
The market has been supportive of the merger, highlighting the high synergetic value of the merger. On 13th of January 2020, HSBC published a coverage of the German mid cap stocks, naming their top 5 picks from various sectors, and choosing Aroundtown SA as the leading stock representing the real estate sector. The target price by HSBC for Aroundtown increased from €8.8 per share to €11 per share. Currently the stock is traded at ca. €8, reflecting nearly 40% upside. The main catalyst for the price target increase is the merger.
An insight into the entrepreneurial journey of Adeel Chowdhry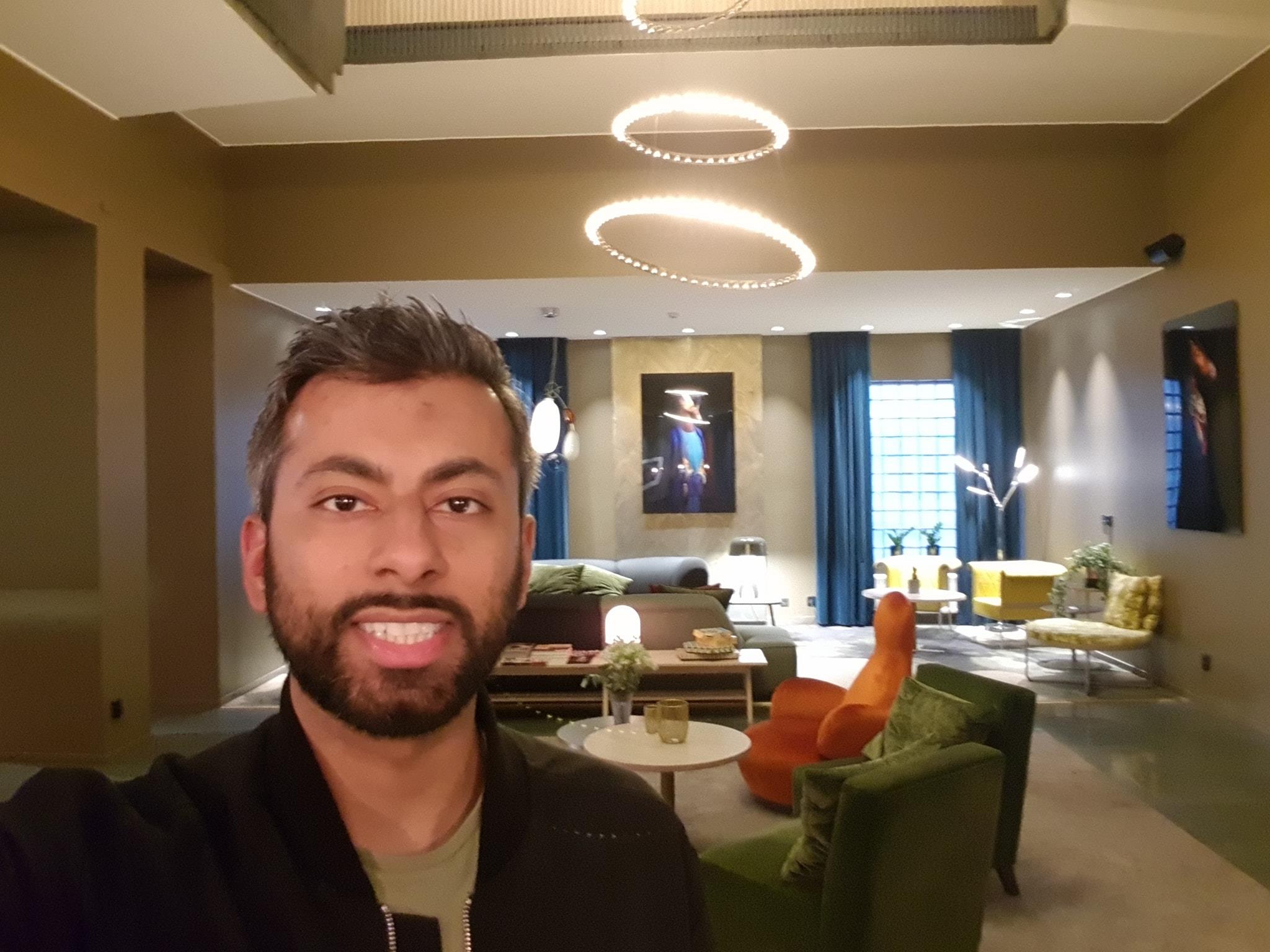 Adeel Chowdhry found himself stuck and confused as to where he was going with his life once he dropped out of university and began his job at Mcdonalds. Once he realized that he had more potential than a career in fast food he began his venture into the internet marketing industry. Chowdhry was born on January 1, 1982, in the United Kingdom, London. After dropping out of university he entered the internet marketing scene and quickly created a reputation for himself and even became one of the most consistently recognized names within his industry. It was not easy quitting his job at Mcdonalds and entering an industry that he had no prior knowledge in, but Adeel's competitive attitude drove him past the hurdles and led him to success. Through his creativity and ability to grasp a crowds attention, he created one of the most impressive multi-million dollar launches that the world has ever seen. He went from selling burgers to generating over $16.5 million in revenue from over 25 bestselling products across platforms like Clickbank, JVZoo, Digital River, and many others. 
His most recent global phenomenon was the worldwide hit, Sqribble. Adeel was able to propel Sqribbles sales to over $1.5 million to date with his superb skills, genius funnels, and one of a kind marketing style. Adeel always does things in the largest way possible and goes out of his way to generate astonishing results. 
Even with no prior experience in the marketing industry, Adeel has been able to accomplish many achievements that even well-experienced professionals cannot obtain. He has managed to become ClickBank's Platinum Vendor since 2009 by earning well over $250,000 a year. He has also been able to turn any digital product from zero to a million without any funding at all in a very quick time frame, his most prominent example was when he generated over 1.1 million dollars in revenue in only 7 days from his software launch of Sqribble.com and 2.5 million in revenue within 24 months. Once Adeel began generating this much revenue in such a short amount of time, he knew he had special skills that others could benefit from.
He gathered all the knowledge that he had accumulated over the years and designed a mentoring and training program to give students knowledge in internet marketing so that they could begin their careers. For a number of years, he has been giving these students the necessary tools to create a successful life as well as generate over ten million dollars in sales through this program.