Will TLG & Amir Dayan Accept Aroundtown Buyout Offer?
The acceptance period of Aroundtown's offer for TLG Immobilien shares was delivered on Dec 18, 2019 and is to expire on January 21st, 2020 at midnight. So far, Aroundtown has received an acceptance ratio of over 53% from shareholders, including TLG's largest shareholder Amir Dayan who signed an irrevocable agreement with Aroundtown prior to launching the offer.
Aroundtown SA is the largest publicly traded commercial real estate corporations in Germany and one of the largest publicly traded companies in Europe. The main shareholders of Aroundtown are Avisco which is controlled by Mr. Yakir Gabay 12%, TLG Immobilien 15% (with Mr Amir Dayan 28% shareholder), Blackrock 5%, Norges Bank, Fidelity, Allianz, Vanguard and many other international investors. In mid-December 2019, Aroundtown SA published the tender offer for TLG Immobilien AG, which in combination will create a leading Pan European commercial real-estate conglomerate specializing in office, hotel and residential real estate management with assets in excess of €28 billion.
An additional acceptance period for the stock buyout will be launched shortly after the initial time-period expires and span for two weeks as required by German regulatory bodies. Reaching over 53% so far represents strong support the deal will go through, as passive and index investors most often tender during the regulatory phase.  The offer has no minimum acceptance threshold, but the higher acceptance ratio amongst investors will ultimately determine the speed in which the entities eventually begin combining efforts.
Aroundtown's and TLG's board of directors and executive management teams have expressed support of the merge potential on the basis of accretive long-term value creation for the shareholder groups. The synergies from the merger are estimated to be €92-117m FFO increase per annum, achieved 5 years after the merger. In addition, a €23 – €45m per annum FFO increase potential will rise from incremental financing for future growth.
The market has been supportive of the merger, highlighting the high synergetic value of the merger. On 13th of January 2020, HSBC published a coverage of the German mid cap stocks, naming their top 5 picks from various sectors, and choosing Aroundtown SA as the leading stock representing the real estate sector. The target price by HSBC for Aroundtown increased from €8.8 per share to €11 per share. Currently the stock is traded at ca. €8, reflecting nearly 40% upside. The main catalyst for the price target increase is the merger.
Suhail Nurmohamed attributes his remarkable success story to "self-belief"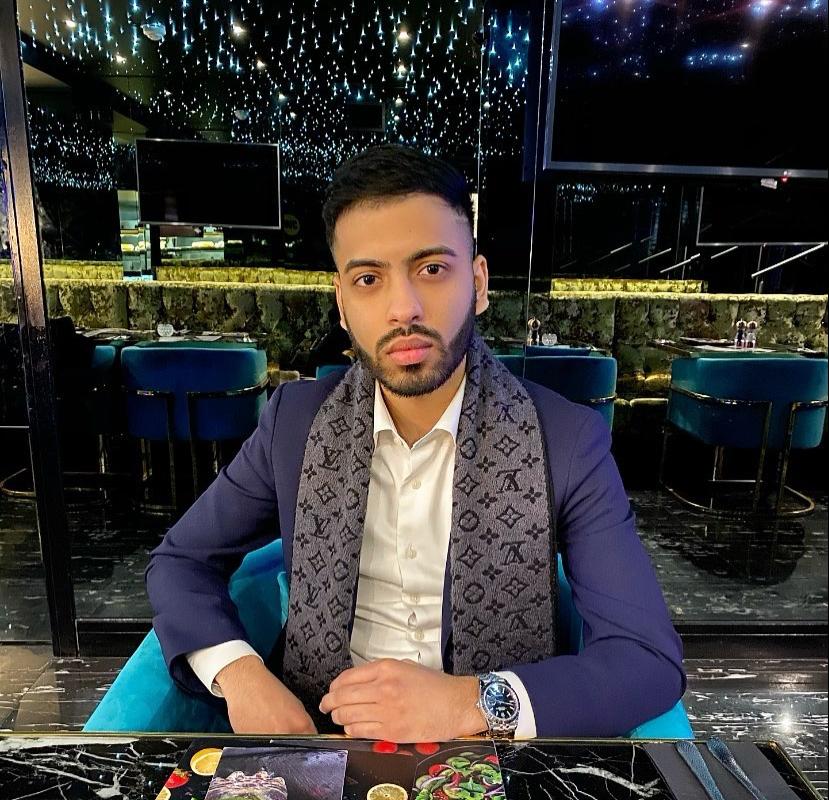 Online entrepreneur extraordinaire, Suhail Nurmohamed, highlights "self-belief" as his major secret to success
Suhail Nurmohamed is an entrepreneur that has leveraged the power of the internet to rise above imaginable heights in the world of business. As an entrepreneur, the online businessman and business coach went through several challenges to attain his current status. In a recent interview, the online business magnate described "self-belief" as the factor that has fueled his success as an entrepreneur and individual as a whole.
"My secret to success is that I have been very disciplined and showed up even when I didn't feel like I wanted to. Self-belief is my greatest secret to success. Thousands could believe in you but if you do not believe in yourself it means nothing," said Suhail Nurmohamed.
The business environment is highly competitive and dynamic, to say the least, with companies of different sizes across different industries jostling for their share of the pie. Several research works have substantiated this claim, revealing that a relatively low percentage of businesses make it past their first year, and even more startups fail to make it to their fifth anniversary. Unfortunately, more people often start their entrepreneurial journey without having a full grasp of what it takes to successfully run a business. This is one of the major factors that lead to the failure of enterprises, particularly with many of the available resources offering seemingly abstract tips to aspiring entrepreneurs. One individual that has defied all the odds to break through the intense competition as a businessman is Suhail Nurmohamed.
Suhail did not have the best of beginnings, with his father having to work 3 to 4 jobs to keep the family moving after his mum was diagnosed with Multiple Sclerosis and was unable to work. However, this rather unfortunate situation only motivated Suhail to push harder. The struggles of his family and not enjoying the basic things of life seem to have helped in molding as he started his entrepreneurial journey at a very early age, getting into the labor market at 16.
At 16, Suhail was already selling packaged sweets he bought from the local corner shop and was beginning to make good money selling to all the students at school. Suhail showed his discipline and tenacity to pursue every cause he set out to, at a very young age and this has helped him as an entrepreneur.