Ways in Which Land-Based Casinos Fuel Problem Gambling Behavior and the Ways to Beat It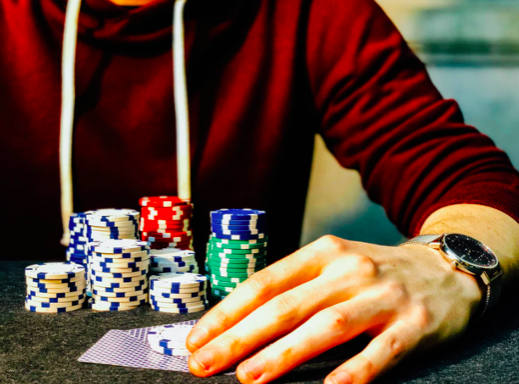 When we talk about gambling, the very first thing that comes to our mind is the utter annihilation that this sphere reeks of. We have grown up in a society that taught us how indulging in various forms of gambling only spells disaster. Little did we learn about the contribution that this domain has to make in uplifting a region's economy. Gambling, for most of us, only meant gloom and doom, and this is obviously a myth that needs to be busted. There is no harm in indulging in some safe forms of gambling. It only becomes a concern when the habit spirals out of control and gives rise to compulsive gambling. It is essential, thus, to understand the root of the problem if one is to address the problem and control the problem gambling behavior. We shall first try to understand how land-based casinos fuel problem gambling and then move on to addressing the issue at large. This shall make it easy to come up with well-structured solutions to beat the problem.     
Ways in Which Casinos Enable Compulsive Gambling:
All the schemes and rewards programs that you find casinos offering to you, are nothing but siren calls that draws several people to the industry. Yes, the casino is a multi-million dollar industry, and they feed on the emotional vulnerabilities of human beings. It is not always possible to ignore the lure of the casinos with their dazzling architecture and array of games that promise handsome wins by the hour. However, as much as one would like to treat these games as ways to beat stress and find some entertainment, they also have the potential to serve as rat-traps if you are not careful about your behavior. It is way too easy to lose control and therefore, it is essential that you nip the evil while it is still in the bud. 
Casinos happen to offer services like free parking areas, complimentary drinks and hotel room reservations that draw thousands and thousands of people every day to the casino floors. These are plain tactics that offer them a dramatically high return on their investment. And though, ostensibly it might seem like an opportunity that must not go amiss, these very tricks can later cause harm in your life and turn you into a compulsive gambler, because you would find yourself frequenting the casino houses every now and then. 
However, fortunately, there are ways in which you can beat your problem gambling behavior once you locate the issue in its early stages. It is never too late to fight your way through a problem. You only need to devise the right methods to control the problem and then gradually move on to eradicating it. 
Ways to Beat Problem Gambling:
We have brought together a few points that can help you beat your compulsive gambling behavior and break the habit at once. However, it is essential that you understand that if the problem happens to run too deep, you might have to seek help and asylum in a rehabilitation center. There is no shame in asking for help, and you must reach out to professionals to fight the problem. 
Address the Issue-
The first thing that you need to do to be able to fight the situation is to acknowledge that you have an issue. You cannot keep escaping the problem if you need to solve it. Confront the problem head-on, and you will see that it shall become easier to deal with the issue.
Do Not Frequent the Land-Based Casinos-
This might seem a bit challenging for you but do not give in to your temptation of frequenting the casinos. Things will not come under control if you continue going to the casinos and spend time playing the games. You need to take one step at a time and find alternatives to land-based casinos. Perhaps, switching to a trustworthy and authentic online casino like www.usgamblingsites.com could just do the trick. But, you need to manage the amount of time you spend playing the games online, lest it shall serve no purpose. 
Reach Out for Professional Help-
It is essential to understand that reaching out to professionals to get your compulsive gambling habit in check is as important as treating yourself to recovery when you find yourself in ill-health. Problem gambling has ruined several lives, and thus, you must be able to take the necessary actions while there is still time. Do not hesitate to visit a professional yourself or check on a friend who needs their help. Problem gambling can be managed if you are smart enough to act on time.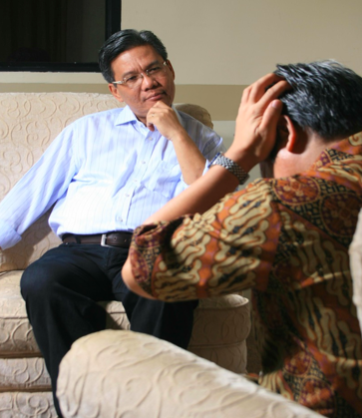 Conclusion:
Land-based casinos are amazing places to visit on the weekends or when you are on a trip to some country to spend your vacation. But they are also money-minting machines and know exactly which emotional strain of humans to feed on to fleece their customers. While some people are wise enough to be able to stay away from the temptation, some give in too quickly and thus, become victims of problem gambling. Keep the points that we discussed in the article on your mind if you are to beat the issue and seek professional help before it causes you more harm. With this and a bit of will-power, you can rise above the problem and break the vicious habit for good. 
5 Common Personal Injury Case Types You Ought to Know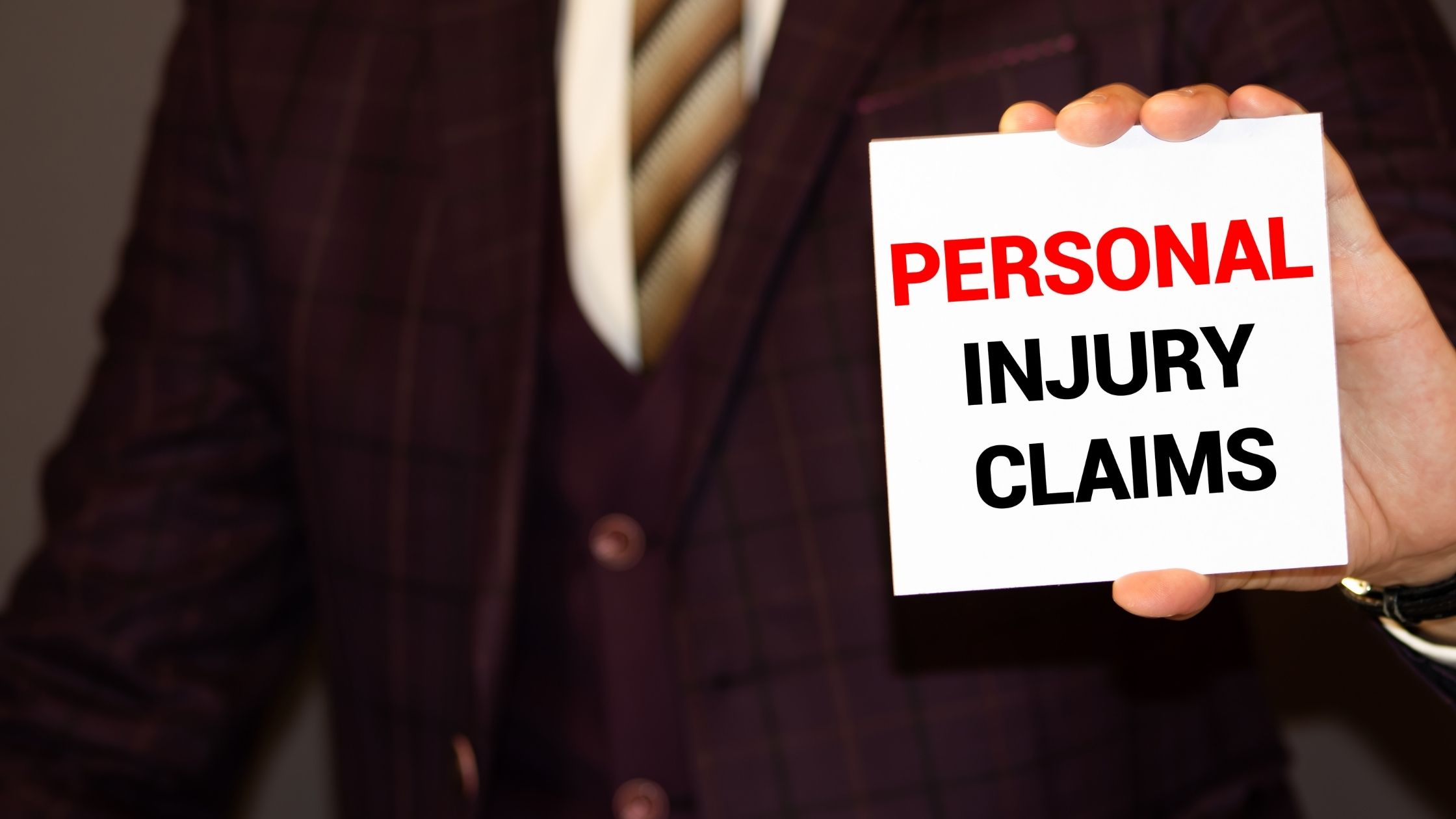 If you have ever been in a car accident or suffered a trip, slip, or fall incident, you know the end result can be weeks, months, or years of pain and suffering. As you seek to get back to full health, or at least to something close to normal, you'll want to know what help is available to you.  
The good news is that recourse is available should you suffer a personal injury due to another person's negligence. But you'll need the help of a personal injury lawyer to, first, determine if you have grounds to pursue a case and, second, build a solid case on your behalf.
You might be surprised to learn about the different kinds of personal injury cases recognized by law. 
According to the National Safety Council, there were 62 million injuries and almost a quarter of a million preventable deaths in 2021. So, severe mishaps happen more often than you might think. 
Keep reading to see five common types of personal injury cases to know about.
Motor Vehicle Accidents
The National Safety Council notes that there were 5.4 million medically consulted injuries due to motor vehicle mishaps in 2021, and the total costs for motor vehicle injuries were estimated at $498.3 billion. Costs include things like wages and productivity losses, administrative expenses, medical expenses, employer costs, and motor vehicle property damage. 
If you're involved in a car accident, the injuries sustained can be substantial. You'll be fortunate if you're left unscathed or perhaps with a few minor bumps and bruises. But severe injuries are an unfortunate possibility as well. 
Another thing to remember about motor vehicle incidents is that it's not just about drivers on the road — pedestrians, too, can file personal injury claims. Of the 1.3 million or so people who die each year in vehicle accidents worldwide, around half of them are pedestrians, motorcyclists, and cyclists. 
Slip, Trip, and Fall Accidents
Did you know that one out of four Americans who are over 65 years old suffer a fall annually? Owners of private residences and public establishments are required to ensure their properties don't present safety hazards to others. But falls don't just occur when people are out and about. They often occur in the workplace. 
In fact, slips and falls are the main reason for lost work days. And falls are the cause of over 8 million hospital emergency room visits each year.
Dog Bite Accidents
You might be surprised to hear that about 4.5 million people in the U.S. are bitten each year by dogs. Of that amount, around 800,000 people have to pursue medical attention after a dog bite. If a dog bites you, the costs could add up when you consider hospital visits, doctor appointments, and time off work.
Workplace Accidents
Many personal injury accidents take place when people are on the job. In such instances, you'll need to file a workers' compensation claim. Filers won't have to prove that their employer was at fault, but they're unable to sue for non-economic damages like pain and suffering under the workers' compensation system. 
A personal injury lawyer can, however, launch legal action outside of workers' compensation to sue for non-economic damages you're entitled to.
Product Liability Accidents
Another type of personal injury case involves product liability situations. If someone suffers an injury due to a consumer product deemed to be dangerous, a product liability case is possible. To prove such a case, you have to show there was a manufacturing defect, design defect, or inadequate warnings detailing the product's dangers. 
It's also vital to know that a case can be launched by someone who, while injured by the product, didn't buy the product. 
These are five of the most common types of personal injury cases. If you're injured and want to find out if you have a case, the best thing you can do is contact a personal injury lawyer. You can book a consultation and determine whether you have a case and the best course of action.