Ways in Which Land-Based Casinos Fuel Problem Gambling Behavior and the Ways to Beat It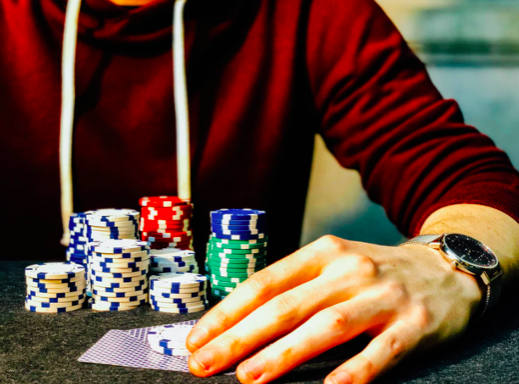 When we talk about gambling, the very first thing that comes to our mind is the utter annihilation that this sphere reeks of. We have grown up in a society that taught us how indulging in various forms of gambling only spells disaster. Little did we learn about the contribution that this domain has to make in uplifting a region's economy. Gambling, for most of us, only meant gloom and doom, and this is obviously a myth that needs to be busted. There is no harm in indulging in some safe forms of gambling. It only becomes a concern when the habit spirals out of control and gives rise to compulsive gambling. It is essential, thus, to understand the root of the problem if one is to address the problem and control the problem gambling behavior. We shall first try to understand how land-based casinos fuel problem gambling and then move on to addressing the issue at large. This shall make it easy to come up with well-structured solutions to beat the problem.     
Ways in Which Casinos Enable Compulsive Gambling:
All the schemes and rewards programs that you find casinos offering to you, are nothing but siren calls that draws several people to the industry. Yes, the casino is a multi-million dollar industry, and they feed on the emotional vulnerabilities of human beings. It is not always possible to ignore the lure of the casinos with their dazzling architecture and array of games that promise handsome wins by the hour. However, as much as one would like to treat these games as ways to beat stress and find some entertainment, they also have the potential to serve as rat-traps if you are not careful about your behavior. It is way too easy to lose control and therefore, it is essential that you nip the evil while it is still in the bud. 
Casinos happen to offer services like free parking areas, complimentary drinks and hotel room reservations that draw thousands and thousands of people every day to the casino floors. These are plain tactics that offer them a dramatically high return on their investment. And though, ostensibly it might seem like an opportunity that must not go amiss, these very tricks can later cause harm in your life and turn you into a compulsive gambler, because you would find yourself frequenting the casino houses every now and then. 
However, fortunately, there are ways in which you can beat your problem gambling behavior once you locate the issue in its early stages. It is never too late to fight your way through a problem. You only need to devise the right methods to control the problem and then gradually move on to eradicating it. 
Ways to Beat Problem Gambling:
We have brought together a few points that can help you beat your compulsive gambling behavior and break the habit at once. However, it is essential that you understand that if the problem happens to run too deep, you might have to seek help and asylum in a rehabilitation center. There is no shame in asking for help, and you must reach out to professionals to fight the problem. 
Address the Issue-
The first thing that you need to do to be able to fight the situation is to acknowledge that you have an issue. You cannot keep escaping the problem if you need to solve it. Confront the problem head-on, and you will see that it shall become easier to deal with the issue.
Do Not Frequent the Land-Based Casinos-
This might seem a bit challenging for you but do not give in to your temptation of frequenting the casinos. Things will not come under control if you continue going to the casinos and spend time playing the games. You need to take one step at a time and find alternatives to land-based casinos. Perhaps, switching to a trustworthy and authentic online casino like www.usgamblingsites.com could just do the trick. But, you need to manage the amount of time you spend playing the games online, lest it shall serve no purpose. 
Reach Out for Professional Help-
It is essential to understand that reaching out to professionals to get your compulsive gambling habit in check is as important as treating yourself to recovery when you find yourself in ill-health. Problem gambling has ruined several lives, and thus, you must be able to take the necessary actions while there is still time. Do not hesitate to visit a professional yourself or check on a friend who needs their help. Problem gambling can be managed if you are smart enough to act on time.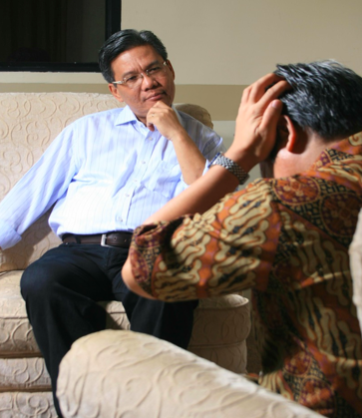 Conclusion:
Land-based casinos are amazing places to visit on the weekends or when you are on a trip to some country to spend your vacation. But they are also money-minting machines and know exactly which emotional strain of humans to feed on to fleece their customers. While some people are wise enough to be able to stay away from the temptation, some give in too quickly and thus, become victims of problem gambling. Keep the points that we discussed in the article on your mind if you are to beat the issue and seek professional help before it causes you more harm. With this and a bit of will-power, you can rise above the problem and break the vicious habit for good. 
Top Road Trip Destinations in Canada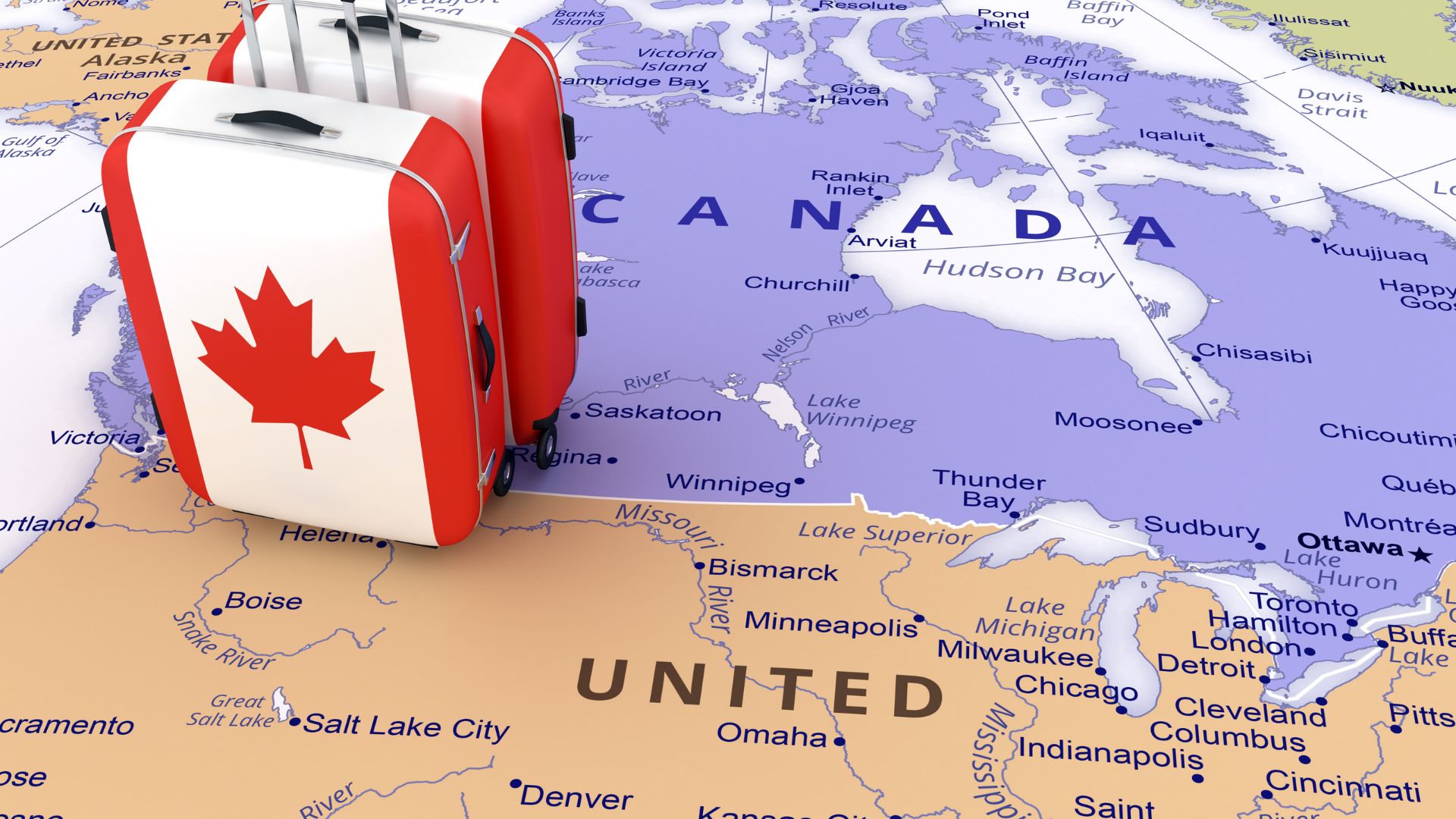 Did you know that 1.93 million Americans traveled to Canada in 2020? That number was down year-over-year due to COVID-related travel restrictions. 
While some Americans visit the Great White North via plane, others prefer road trips. It can be fun to plan an itinerary, book a hotel, pack the luggage, load your family into the car, and head to the border. But if a road trip to Canada is in the plans for you and yours this summer, what Canadian destinations are worth the potentially thousands of miles of driving? Keep reading to learn about the top road trip destinations in Canada.
Grasslands National Park in Saskatchewan
Grasslands National Park is one of Canada's 44 national parks and park reserves. Whether you're an earlier bird or a night owl, the national park in Southern Saskatchewan provides an ideal prairie landscape. It's the perfect place to unwind, immerse yourself in nature, and recalibrate your life.
Enjoy the great outdoors on a campsite, or take part in hiking adventures by exploring trails. The solitude and breathtaking beauty of this national park will leave you in awe. Make time for the Ecotour Scenic Drive. It's about 20 km (around 12.5 miles) long and will take one to three hours to complete depending on your pace. 
Toronto to Stratford, Ontario
If there's one Canadian city most Americans have heard of, it's Toronto. Toronto, the capital of Ontario, is the fourth largest city on the continent. It's also home to the only authentic castle in North America. Casa Loma, located in midtown Toronto, is worth the visit. So, too, is the CN Tower, which is the biggest free-standing structure in the Western Hemisphere. The city also has citizens representing 200+ ethnic groups. 
While there's plenty to see and do in Toronto, why stop there? It's a good idea to include a Toronto-to-Stratford excursion while on your road trip to Canada. You must travel 150 km (about 93 miles ) west to get to Stratford. You'll see Victorian architecture and get to take in the live theater. Most Americans probably haven't heard of Stratford before. But when you come for a visit, there's a good possibility you won't ever forget it.
North Cape Coastal Drive, Prince Edward Island
If you haven't ever taken a road trip to Prince Edward Island, you don't know what you're missing. It's Canada's smallest province, but it sure offers a boatload of fun. Are you a foodie or do you like to indulge in the local cuisine when traveling? Check out the western peninsula. You can delight your tastebuds with the range of food available. 
Make time to visit the Canadian Potato Museum in the province. After taking in the sites and attractions at the museum, enjoy a meal at the onsite PEI Potato Country Kitchen. The menu has items like the chili topped baked potato, which features a baked potato, homemade chili, and cheese. Meanwhile, the pulled pork potato features a baked potato topped with pulled pork, cheese, and sour cream on the side. That's just a sampling, and all baked potato dishes are served with fresh-cut, homemade chips.
If you're intersted in a U.S. to Canada road trip this year, the options above will give you some ideas. The sky's the limit since there's so much to see and do. 
You'll want to ensure your vehicle is in good working order to avoid breakdowns. You'll also want to stay alert on the road since you'll be traveling a lot of miles and spending hours behind the wheel of your car. 
If you get into an accident, you must know what to do. In addition to reporting the accident, calling your insurer, and possibly even booking a rental car to complete your road trip, you'll want to contact a personal injury lawyer if anyone is injured. 
No one wants to consider accidents or injuries when on a road trip. But it's best to hope for the best while being prepared for the worst. You'll enjoy the journey and the destination a lot more when you've done everything possible to prepare for any possible issues.