Ways in Which Land-Based Casinos Fuel Problem Gambling Behavior and the Ways to Beat It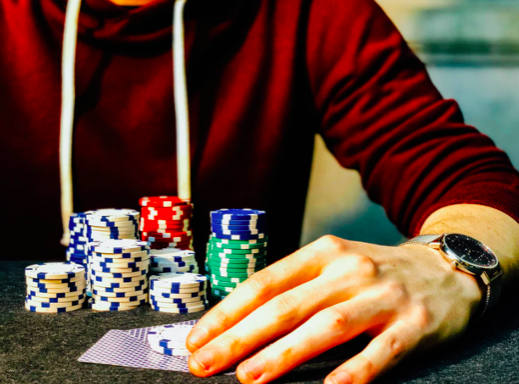 When we talk about gambling, the very first thing that comes to our mind is the utter annihilation that this sphere reeks of. We have grown up in a society that taught us how indulging in various forms of gambling only spells disaster. Little did we learn about the contribution that this domain has to make in uplifting a region's economy. Gambling, for most of us, only meant gloom and doom, and this is obviously a myth that needs to be busted. There is no harm in indulging in some safe forms of gambling. It only becomes a concern when the habit spirals out of control and gives rise to compulsive gambling. It is essential, thus, to understand the root of the problem if one is to address the problem and control the problem gambling behavior. We shall first try to understand how land-based casinos fuel problem gambling and then move on to addressing the issue at large. This shall make it easy to come up with well-structured solutions to beat the problem.     
Ways in Which Casinos Enable Compulsive Gambling:
All the schemes and rewards programs that you find casinos offering to you, are nothing but siren calls that draws several people to the industry. Yes, the casino is a multi-million dollar industry, and they feed on the emotional vulnerabilities of human beings. It is not always possible to ignore the lure of the casinos with their dazzling architecture and array of games that promise handsome wins by the hour. However, as much as one would like to treat these games as ways to beat stress and find some entertainment, they also have the potential to serve as rat-traps if you are not careful about your behavior. It is way too easy to lose control and therefore, it is essential that you nip the evil while it is still in the bud. 
Casinos happen to offer services like free parking areas, complimentary drinks and hotel room reservations that draw thousands and thousands of people every day to the casino floors. These are plain tactics that offer them a dramatically high return on their investment. And though, ostensibly it might seem like an opportunity that must not go amiss, these very tricks can later cause harm in your life and turn you into a compulsive gambler, because you would find yourself frequenting the casino houses every now and then. 
However, fortunately, there are ways in which you can beat your problem gambling behavior once you locate the issue in its early stages. It is never too late to fight your way through a problem. You only need to devise the right methods to control the problem and then gradually move on to eradicating it. 
Ways to Beat Problem Gambling:
We have brought together a few points that can help you beat your compulsive gambling behavior and break the habit at once. However, it is essential that you understand that if the problem happens to run too deep, you might have to seek help and asylum in a rehabilitation center. There is no shame in asking for help, and you must reach out to professionals to fight the problem. 
Address the Issue-
The first thing that you need to do to be able to fight the situation is to acknowledge that you have an issue. You cannot keep escaping the problem if you need to solve it. Confront the problem head-on, and you will see that it shall become easier to deal with the issue.
Do Not Frequent the Land-Based Casinos-
This might seem a bit challenging for you but do not give in to your temptation of frequenting the casinos. Things will not come under control if you continue going to the casinos and spend time playing the games. You need to take one step at a time and find alternatives to land-based casinos. Perhaps, switching to a trustworthy and authentic online casino like www.usgamblingsites.com could just do the trick. But, you need to manage the amount of time you spend playing the games online, lest it shall serve no purpose. 
Reach Out for Professional Help-
It is essential to understand that reaching out to professionals to get your compulsive gambling habit in check is as important as treating yourself to recovery when you find yourself in ill-health. Problem gambling has ruined several lives, and thus, you must be able to take the necessary actions while there is still time. Do not hesitate to visit a professional yourself or check on a friend who needs their help. Problem gambling can be managed if you are smart enough to act on time.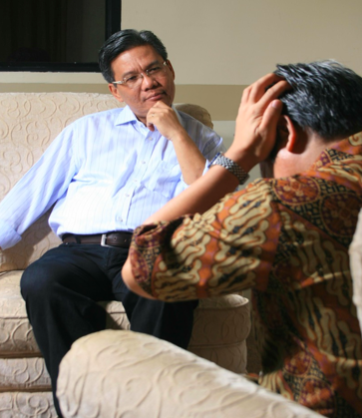 Conclusion:
Land-based casinos are amazing places to visit on the weekends or when you are on a trip to some country to spend your vacation. But they are also money-minting machines and know exactly which emotional strain of humans to feed on to fleece their customers. While some people are wise enough to be able to stay away from the temptation, some give in too quickly and thus, become victims of problem gambling. Keep the points that we discussed in the article on your mind if you are to beat the issue and seek professional help before it causes you more harm. With this and a bit of will-power, you can rise above the problem and break the vicious habit for good. 
Bringing clean water – Christopher Kenny's Preservation Earth Project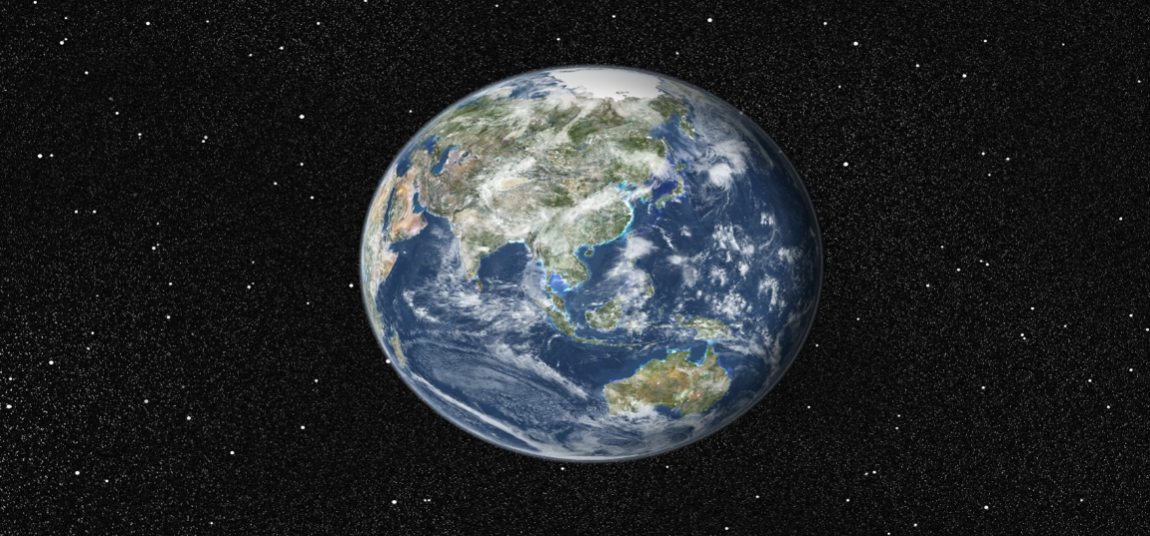 Science plainly shows that a human can survive three weeks without food, yet most individuals cannot survive three to four days without water! Dehydration sets in, and the person will go into shock and become vegetative even if they continue to breathe. In other words, water is an essential requirement. A living thing cannot thrive without it. Nonetheless, it is a horrifying truth that billions of people worldwide lack access to safe drinking water. 
In developed countries, when everything from technology to luxury is available, receiving clean water at home is as 'natural' as breathing fresh air. Most individuals in advanced nations may not pay much attention to it, but this is not the case for the rest of the globe. Many countries continue to lack access to clean water sources or water appropriate for human use. Safe drinking water, sanitation, and hygiene at home should not be limited to the wealthy or those who live in cities. These are some of the most fundamental human health requirements, and all countries must ensure everyone has access to them.
The Preservation Earth Project (PEP) made its way to Tsaile, New Mexico. Over time, uranium mining, fracking, and pesticide abuse damaged the water supply, resulting in a high occurrence of numerous illnesses. Approximately 35% of the Navajo people do not have access to flowing water, and some must go to a remote location to fill barrels with water from a polluted local spring. 
There is no doubt that climate change is boosting storm strength. Recent natural catastrophes have heightened the need for groups to step up and give support, answers, and relief to individuals affected by such natural disasters. The Preservation Earth Project is a non-profit organization that provides support, education, and solutions to help society transition from fossil fuels to renewable energy.
A look back at Christoper Kenny's life
Chris Kenny was born in Summit, New Jersey, on May 4, 1961. He was one of twelve children. In 1980, he received a B.A. in economics and finance from Warren Wilson College in Swannanoa, North Carolina. He also attended New York University, earning a commercial real estate management degree from the Schack Institute. Since 2018, he has served as the head of Strategy and E-trading at Hartfield, Titus, and Donnelly. Kenny started his career in the U.S. In 1985. He worked as a Treasury Bond Broker. He formerly worked at Bonds.com as the director of fixed income sales and technological development. His academic background is in business and finance. Chris is passionate about developing and promoting renewable energy, mainly when it is used to assist people in need. The potential to aid those in urgent demand as a result of a human-caused environmental or natural disaster is not just a philanthropic act but also a once-in-a-lifetime educational opportunity.
He used solar power on mobile platforms as a backup power source for emergencies, water purification, and water pumping.
His academic credentials are in business and finance. Chris is passionate about developing and promoting renewable energy, mainly when it is used to assist people in need. The potential to aid those in urgent need as a result of a human-caused environmental or natural disaster is not just a philanthropic act but also a once-in-a-lifetime educational opportunity. He has over 38 years of experience in finance as a salesperson, broker, trader, and investor.
Making clean water available to everyone
In 2012, Kenny founded The Preservation Earth Project, a 501(c)(3) non-profit organization. It provides assistance, education, and alternative energy solutions to help society shift to renewable energy. It was involved and aided Haiti several times after the 2010 earthquake, providing portable solar electricity for water purification and medical facilities. In 2020, the business devised a solution for the Navajos' contaminated water source. They collaborated with engineers and local officials to build, produce, and install a solar-powered water filtration system for the Navajo people of Tsaile, New Mexico. Other activities have included providing portable solar power to the "Cajun Navy" for rescue and clean-up in areas devastated by the 2015-2021 hurricane season in Louisiana. 
The project designed, delivered, and installed a solar-powered filtration system that will provide clean drinking water to the local Navajo community 365 days a year for many years to come. Several more initiatives are in the works to provide safe drinking water to Native American communities on the Navajo Reservation.
President's letters of gratitude
President Jimmy Carter sent Chris two heartfelt letters encouraging him to continue his charitable work. He suggested calling Habitat for Humanity and asking if they were interested in collaborating on a few projects. He and Kenny both helped out at the charity.