East Side Hype x Billionaire Boys Club. Hottest New Streetwear Releases in Utah.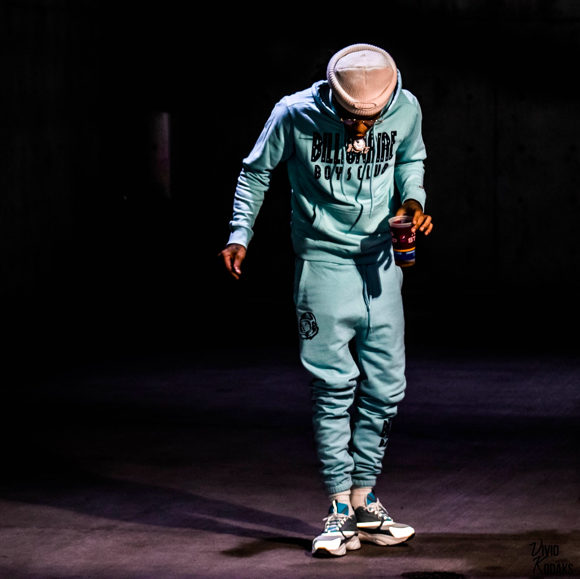 COP THIS FIT > https://eastsidehype.com/collections/billionaire-boys-club
Music, Arts, and Fashion Culture is growing rapidly in Utah… With the top ranked economy in the U.S., many entrepreneurs are bringing outside knowledge and influences into the city to fill in the missing areas.
A new store in downtown Salt Lake City called East Side Hype is doing just that. The store is a one-of-a-kind in its location and has capitalized on a niche of offering designer clothes that cannot be found in Utah stores. Founded by High Fashion Austin, the streetwear and sneaker boutique is 100% up to speed with the trending styles seen in fashion capitols of the world. It is a place where you can in-store shop for the clothing brands that celebrities, music artists, Instagram models, etc. are wearing today.
The store has been gaining recognition and recently teamed up with the brand Billionaire Boys Club. Dozens of new items released on Saturday, February 13th including the Astro and Stardust Joggers & Hoodies, BB Half Moon Jeans, Creamery SS tees, and more! To get to these items first SHOP ONLINE > VISIT THE WEBSITE or visit the store location at 353 W. 200 S., Suite 101, Salt Lake City, UT.
BBC makes a great addition to East Side Hype's already offered brands such as Supreme, Bape, Paper Planes, Essentials and Pink Dolphin. Not only is it fun to shop these designer brands in person; the store's layout adds much to the shopping experience. The walls are custom painted by professional street artists, and truly give you an out-of-state feeling. The staff goes the extra mile to help you pick out an outfit that you are sure to love. The social atmosphere is great and gives you the sense of having both a stylus and friend.
East Side Hype is making a wave and playing a large part in Utah's growing Fashion Culture.
SHOP ONLINE TODAY > http://eastsidehype.com/discount/HBK10?redirect=%2F%3Fafmc%3DHBK10%26utm_campaign%3DHBK10%26utm_source%3Dleaddyno%26utm_medium%3Daffiliate
Written by HBK Zachery
Published by Display Entertainment, LLC
5 Dangerous Leading Causes of Pedestrian Injuries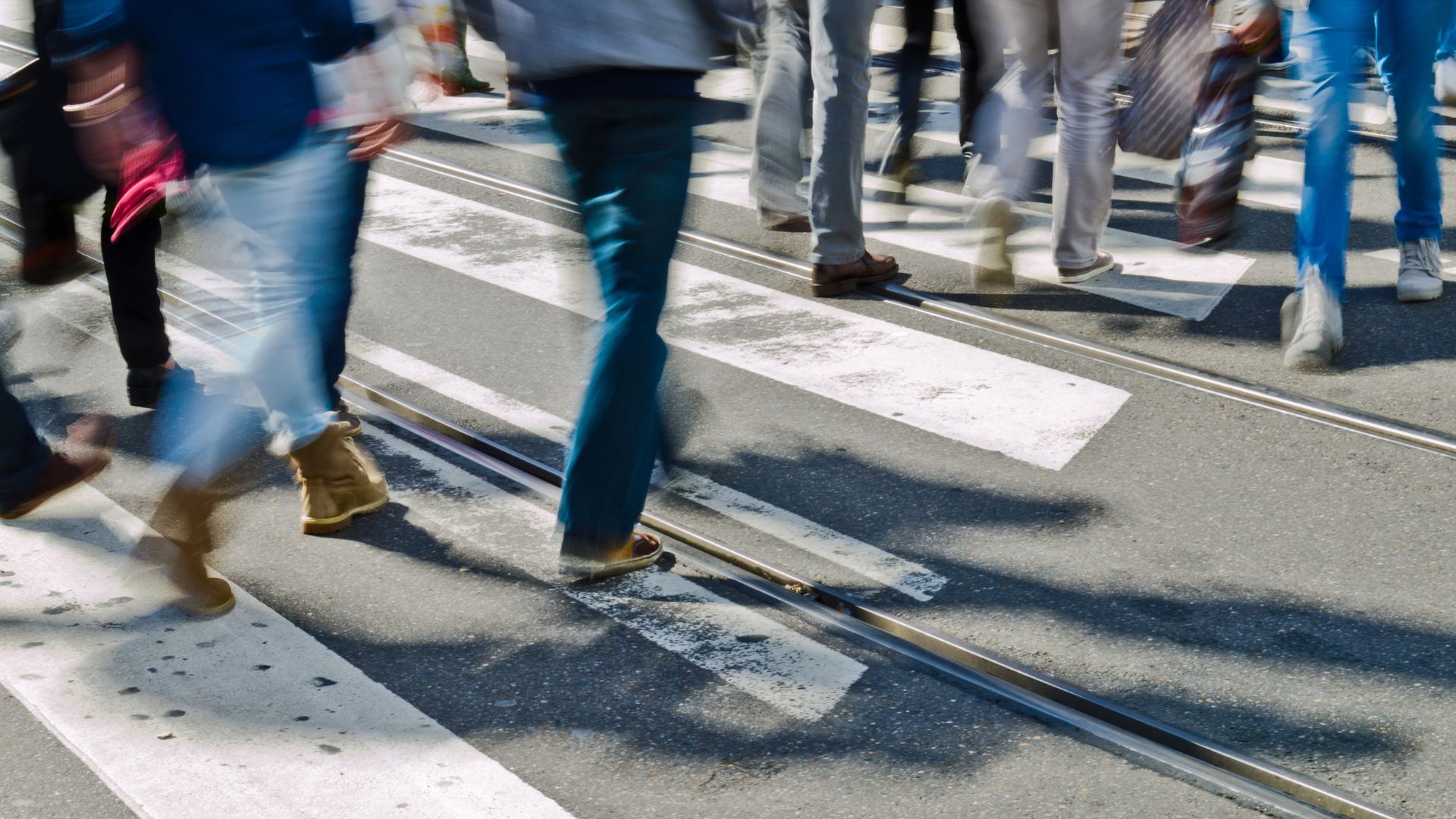 The public sphere is filled with thousands upon thousands of pedestrians, especially in crowded cities. While being out in public is typically perfectly safe, some actions can put you into dangerous situations and legally sketchy territory. By understanding the types of actions that lead to pedestrian accidents, you can do your best to effectively avoid them. To assist you, here are five of the most dangerous leading causes of pedestrian injuries: 
1. Substance Abuse
Intoxication can lead people to do dangerous things and can make us unaware of the environment around us. Every day, intoxicated individuals find themselves either harming someone, or themselves, through a pedestrian accident. You'll walk less safely, and have poor judgment when intoxicated, so you're more likely to ignore traffic rules, and go onto properties that are shut off and unsafe. If you or a loved one have been injured in a pedestrian accident due to an intoxicated individual's actions, you should contact a personal injury lawyer immediately. For those suffering from addiction and abuse issues, there is help out there that can guide you through defeating your addiction cycle. 
2. Being on the Road
Being a pedestrian on a roadway is incredibly dangerous. You should stay off the roadways at all times unless you are using a legal and clearly-marked crossing. Otherwise, you put yourself, and everyone else on the road, at risk. Being considerate, and staying aware of your surroundings, is crucial, after all. Not only is being on the roadways as a walking pedestrian illegal, but it can cause you to suffer serious bodily harm. Even at slow speeds, being hit by a vehicle can cause immense, life-changing injuries (and even death). No matter what situation you're in, you should steer clear of the roadways if you're not in a vehicle. 
3. Improper Crossings
Part of staying safe as a pedestrian is following the traffic laws that are set up to protect you. When you're at a crosswalk or some other type of crossing area, you need to follow signs and signals perfectly. Even if you think you can get across the road before any vehicle comes, you may be misjudging how much time you actually have. Not only will you be putting drivers in a hazardous scenario (along with yourself), but if you're improperly crossing, you'll be breaking the law. Jaywalking is often seen as no big deal, but there's a reason it's against the law. You're causing chaos that's preventable, and which can put yourself and others at risk of serious injury. 
4. Poor Visibility 
You've likely noticed that nearly every public space that you'd want to be in is properly lit. There's a reason for that. Poorly lit public areas are a major safety risk, and people who are harmed due to a poorly lit public space can sometimes bring litigation against the property owner. When a space is not properly lit, it makes pedestrians targets for criminals and makes it difficult for pedestrians to see where they're going. A lack of visibility greatly increases the chance of slip and fall accidents, as well as other dangerous happenings. Staying in well-lit public areas will help keep you safe from accidents, and people who would harm you if given the chance. 
5. Reckless Behavior 
There are few actions pedestrians can engage in that are as devastating and potentially dangerous as general reckless behavior. Running, fighting, and other forms of being belligerent in public spaces can cause huge disruptions and even injuries. Additionally, this type of disruptive, aggressive conduct is against the law in many states. These laws are set up to prevent unstable or aggressive individuals from creating a toxic or threatening atmosphere in public spaces. It's always important to treat your environment, and fellow human beings with respect, after all. By acting appropriately, and even-headed, you're also able to understand your immediate surroundings more effectively, which helps protect you from any dangerous behavior from fellow pedestrians. 
Keep Public Spaces Safe
By avoiding these five types of disruptive and dangerous behavior, you can do your part to keep our country safe. When you're injured through the reckless or illegal actions of another person, a quality pedestrian accident lawyer can help you find the justice and restitution that you deserve. Meanwhile, you must behave in a way that keeps other members of the public feeling safe, secure, and at peace. Doing so will help keep you out of trouble, and prevent you from suffering serious injuries in a pedestrian accident.