East Side Hype x Billionaire Boys Club. Hottest New Streetwear Releases in Utah.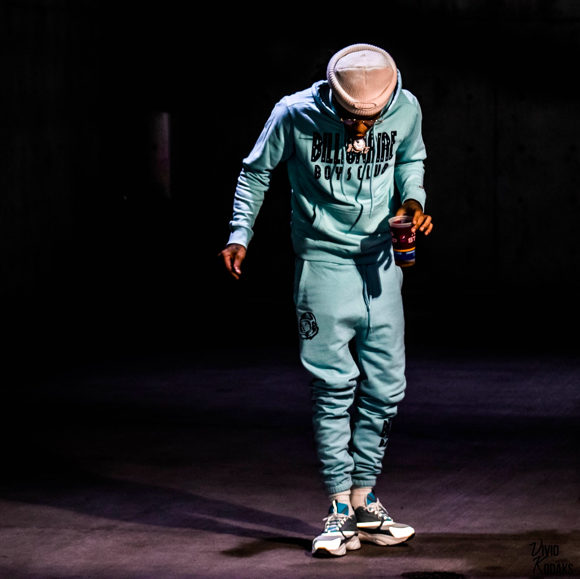 COP THIS FIT > https://eastsidehype.com/collections/billionaire-boys-club
Music, Arts, and Fashion Culture is growing rapidly in Utah… With the top ranked economy in the U.S., many entrepreneurs are bringing outside knowledge and influences into the city to fill in the missing areas.
A new store in downtown Salt Lake City called East Side Hype is doing just that. The store is a one-of-a-kind in its location and has capitalized on a niche of offering designer clothes that cannot be found in Utah stores. Founded by High Fashion Austin, the streetwear and sneaker boutique is 100% up to speed with the trending styles seen in fashion capitols of the world. It is a place where you can in-store shop for the clothing brands that celebrities, music artists, Instagram models, etc. are wearing today.
The store has been gaining recognition and recently teamed up with the brand Billionaire Boys Club. Dozens of new items released on Saturday, February 13th including the Astro and Stardust Joggers & Hoodies, BB Half Moon Jeans, Creamery SS tees, and more! To get to these items first SHOP ONLINE > VISIT THE WEBSITE or visit the store location at 353 W. 200 S., Suite 101, Salt Lake City, UT.
BBC makes a great addition to East Side Hype's already offered brands such as Supreme, Bape, Paper Planes, Essentials and Pink Dolphin. Not only is it fun to shop these designer brands in person; the store's layout adds much to the shopping experience. The walls are custom painted by professional street artists, and truly give you an out-of-state feeling. The staff goes the extra mile to help you pick out an outfit that you are sure to love. The social atmosphere is great and gives you the sense of having both a stylus and friend.
East Side Hype is making a wave and playing a large part in Utah's growing Fashion Culture.
SHOP ONLINE TODAY > http://eastsidehype.com/discount/HBK10?redirect=%2F%3Fafmc%3DHBK10%26utm_campaign%3DHBK10%26utm_source%3Dleaddyno%26utm_medium%3Daffiliate
Written by HBK Zachery
Published by Display Entertainment, LLC
Tips for Saving Money on Daily Living Expenses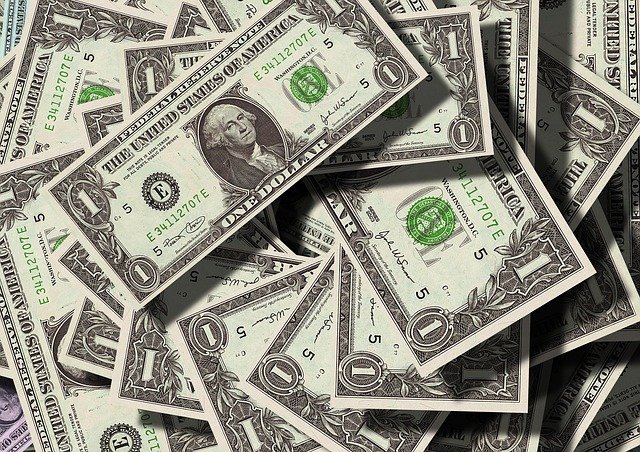 Saving money puts you in a better financial position, whether you want to invest for retirement or just give yourself some breathing room each month. If you can find a way to pay less for the things you need on a consistent basis, you can end up with hundreds, if not thousands of extra dollars each month. Properly invested, this could snowball to help you retire early – or accumulate wealth even on a modest salary.
Let's take a look at how you can save money on all your biggest monthly expenses.
Rent and Mortgage Payments
Housing is typically your biggest expense. So how can you lower your rent or mortgage payments?
Move to a cheaper area.

For starters, you could move to a less expensive area. Chances are, if you move to a different neighborhood nearby, you can find cheaper houses, lower property taxes, or both.

Reduce your square footage.

The bigger the house, the more you're going to pay. Do you really need all that extra space? Reducing the square footage of your house may be more than enough to sharply reduce your monthly payments.

Refinance or renegotiate.

Consider refinancing your home

if you currently have a significant monthly mortgage payment. In many cases, you can score a better interest rate and reduce your payments significantly. You may even be able to pay off the home faster. Alternatively, if you're renting, you can consider renegotiating your lease with your landlord.
Car Insurance and Fuel
If you drive regularly, car insurance and fuel costs can add up to drain your budget.
Here's how you can save:
Get new quotes.

Start by getting new

auto insurance quotes

from a variety of different providers. Even if your policy remains exactly the same, you may be able to find lower premiums with a different company. Otherwise, consider tweaking your policy (such as increasing your deductibles) to keep your monthly payments low.

Lower your risk profile.

You can also reduce your car insurance premiums by reducing your risk profile. Maintaining a clean driving record, living somewhere safe, and driving fewer miles can all help you do this.

Take public transportation (or bike).

You can eliminate your car insurance and fuel expenses if you decide to take public transportation or bike to everywhere you need to go.
Groceries
Everyone needs to eat. But many of us pay too much for our groceries.
Here's how you can cut costs:
Figure out the most cost-effective groceries.

Feel free to splurge on your favorites on an occasional basis, but on a regular basis, try to prioritize the most cost-effective groceries. Items like oats, lentils, and legumes are very healthy, easy to prepare, and ridiculously cheap.

Look for sales.

Keep an eye out for sales from your favorite grocery stores. You can often get food items for half price (or even less) this way.

Buy in bulk.

Consider joining a

wholesale club or warehouse club

to score great deals when buying groceries in bulk. This isn't always cost-advantageous, so make sure you do the math.
Utilities
Your water, electricity, and natural gas bills don't have to be so expensive. Here's how you can minimize them:
Invest in appliance upgrades.

Though buying and installing a new appliance can be a hefty upfront expense, it can often save you a ton of money in the long term. Energy-efficient appliances like refrigerators, washing machines, ovens, and dishwashers can all pay for themselves eventually.

Turn things off.

It's a simple strategy, but an effective one; turn things off when you aren't using them. That means turning off lights when leaving a room and turning down the heat (or cooling) when leaving the house.

Minimize your consumption.

You can also work to minimize your consumption overall. Take shorter showers. Reduce the heat. Try to do all your cooking at the same time.
Entertainment
Your entertainment expenses are arguably the easiest ones to cut, since they're not strictly "necessary." For example, you can:
Learn to cook.

Instead of going out to eat or ordering food, consider learning how to cook. You'll save money, have fun, and possibly eat healthier along the way.

Get a library card.

Cancel a couple of your streaming subscriptions and get a library card for your media instead. Everything's free at your local library.

Find fun for free.

Find new ways to have fun that don't involve spending money, like hiking in the woods or foraging for mushrooms.
Cutting these costs may not be fun and you may have to make some sacrifices along the way. But if you manage to follow these strategies consistently, you could greatly improve your financial position – and set yourself up for a much brighter future.