From Small Town to Entertainment Capital of the World – Nara Ford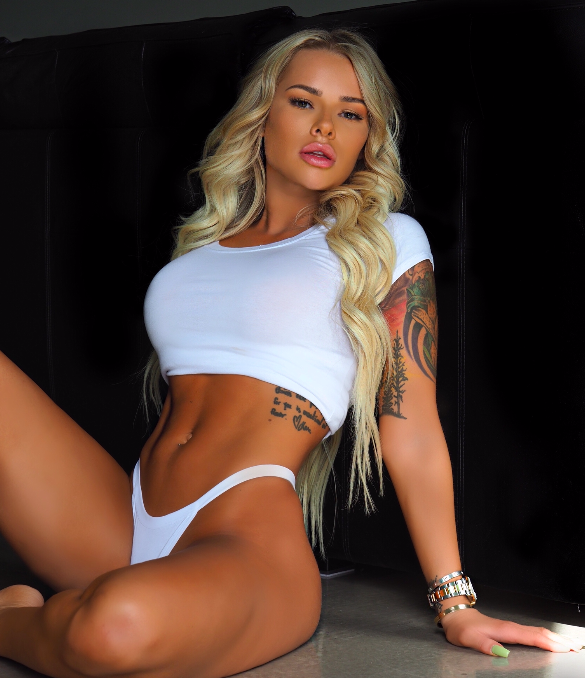 How Nara Ford went from a tiny beach town to a widely renowned model and businesswoman living her dream life in Las Vegas
Everyone knows that the modeling industry is one of the toughest to break into. Social media is saturated with would-be models and influencers. So how did a small-town girl from Washington become a (practically) overnight success in such a dog-eat-dog business? Read on to get acquainted with Nara Ford, a tough ex-airman in the U.S. Airforce, who was discovered by being labeled a "Military Hottie" while on active duty in Mississippi.
Behind every beautiful aspiring model, there are hundreds in line hoping to be discovered. Nara Ford realized this truth early on when she began gaining traction in the world of modeling after being featured on several platforms such as Facebook, Instagram, and The Chive, for her incredible figure. Nara got a taste of success after her first paid gig (to the tune of $5,000) and was bitten by the entrepreneurial bug. Rather than resting on her laurels, as they say, Nara developed a sharp business plan that has helped her become not only a successful model but a keen businesswoman who helps others, hoping to realize their dreams.
Nara was born and raised in the little beach town of Ocean Shores, Washington. After being led to serve her country, Nara enlisted in the U.S. Air Force. When she realized modeling was a real possibility for a future career, she got serious about learning all she could about the industry. When the Air Force moved her to Las Vegas, she looked at it as a golden opportunity to stretch her legs as a bonafide model, but that is not all. As the modeling took shape, not everyone was thrilled. There was controversy over racy photographs published while an active-duty airman, a blip that did not deter the ambitious Nara. She continued to build her modeling portfolio, being featured in domestic and international magazine publications. More than a pretty face, Nara began constructing a business plan not only to get ahead but bring others along with her.
Nara hosts networking events to brand herself but is also eager to share the knowledge she has amassed in the industry. She hosts engagement groups and has created a unique formula to help new influencers earn six figures annually, as she does. Nara is now within the top 1% of a pool of over 450,000 content creators and strives to help other women do the same. Nara is assembling a team of the hottest up-and-coming girls from small towns who also strive for unique branding and social media success. The idea was born when Nara recognized that many other women share the same ambition as her. As a result, she created ways to help women learn the art of embracing their bodies, not becoming fixated on what others think, and reaching their career goals, however big or small.   
Nara is building an empire more than a career. Her brand encompasses not only modeling but running a lucrative website for four years before Only Fans. Nara participates in live streaming, PPV, and messaging, rarely turning down a fan's request, not even the "off" ones she sometimes receives. She has grown her business while narrowing in on her clientele's specific needs, perfecting her marketing skills, and monetizing her Instagram following, resulting in over $500,000 in her first year!
Setbacks are common, but thankfully, Nara says, she has not encountered many of them so far in her journey. "One of the keys is to not worry too much about things I cannot control. I focus on myself, try to be the best I can be, and remember that it's all about the fans." Nara says she makes it a point to measure herself by her past achievements. To stay focused, healthy, and ready for the demands of her schedule, Nara meditates, works out, and maintains a positive attitude. Self-love and respect are critical keys to her success.   
Most entrepreneurs understand the importance of diversifying one's income streams. Nara is no different. She has found ways to do this every chance she gets. After purchasing and renovating her Las Vegas dream home, Nara rents part of the space for other creators to shoot their content. It is not only a way to earn extra money but also add value to her clients. Fans can expect a lot more from Nara in the future. With tireless energy and willingness to learn and produce exciting content, this model-turned-mogul is quickly making a name for herself. "There is plenty more to come! I am always trying to figure out what my fans want and make that happen in new and entertaining ways."
Learn more about Nara by following her on Instagram at @thenaraford, Twitter at nara_ford, and on her website at www.naraford.com.
Kristi Ronning, Beautifully Portraying 'Love, Knows No Bounds'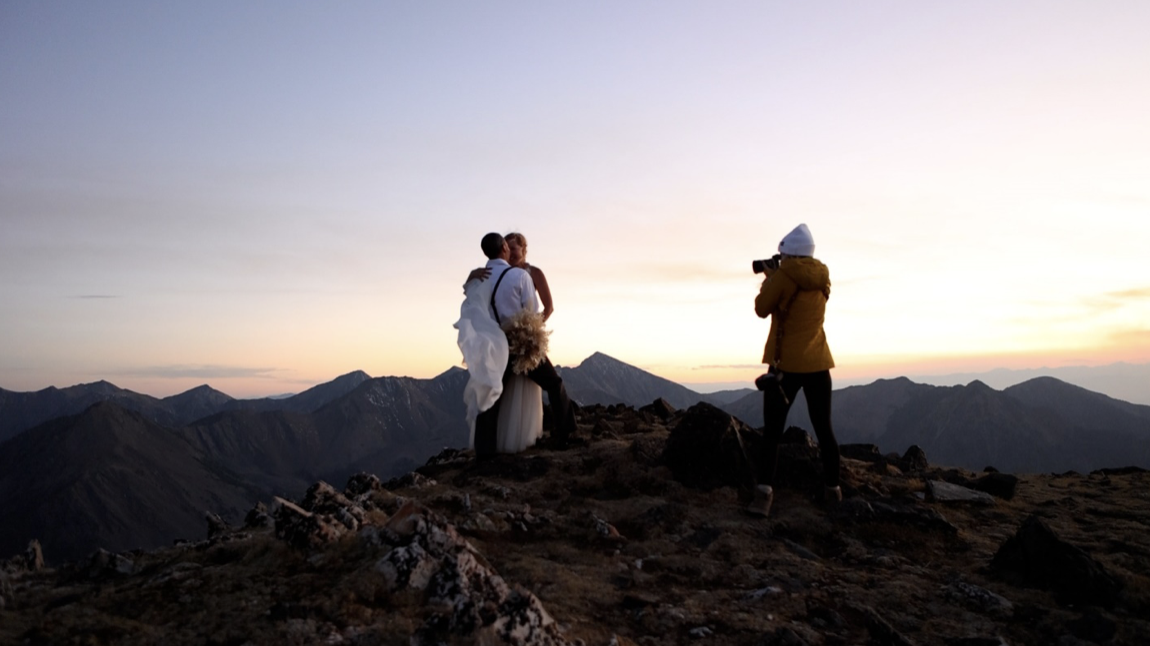 If your concept of eloping includes sneaking away at night, or heading to your dream place, think again. Small, highly mobile weddings have grown by leaps and bounds over the past five years. Fueled by mind-blowing posts on Pinterest, Instagram, and beyond, a growing number of young couples are trading in churches and banquet halls. 
With the pandemic disrupting thousands of weddings, the shift to small elopements is growing faster. An elopement containing just the couple and a few guests is comparatively safer and a far less stressful way for marriage than calling relatives, friends and many other guests.
In order to provide you with ethereal and magical photography for your wedding, Kristi Ronning founded Opal and Ox. Ronning is an American Elopement photographer, recognized for her mountain-top portraits. In addition, she features breathtaking landscapes with an aesthetic sense. 
Born on July 30, 1991, and raised in Pine Island, Minnesota, Ronning is the youngest of her siblings. She was born to Kathy Shafer and Jeff Ronning. From a very young age, she loved capturing photographs of her surroundings. As a kid, she loved dancing and taking theater classes. When Ronning entered second grade, her mother was thoughtful enough to gift her a disposable camera, which quickly turned into a digital one. From that point onwards, she has never put her camera down. Her passion drove her to become a professional photographer at the age of nineteen. 
After getting married to her husband, Ralphie, the two opened a photography and videography service-providing company named Opal and Ox. The couple has been quite successful in covering weddings worldwide since 2012. 
She has kept Opal & Ox services very admirable. According to her, life is all about exploring new adventures, this is what she, along with her husband, has been doing, and the reason for creating Opal & Ox is to lend their support to those who want to discover their love in an aesthetic style. Furthermore, the couple strongly believes that photography and videography flow together perfectly. This is why Ronning has been capturing emotions, energy, joys, and memories through the lens of her camera. 
She firmly thinks that whether it's weddings and elopements, family photo sessions, senior portraits, or newborn photos, she knows how to capture the moments. Opal & Ox has been telling stories together through film and photos since almost 15 years. The journey has been quite memorable and displays Ronning's love for photography in a nutshell. 
In her early years of photography, she covered conventional weddings. Upon moving to Montana, she began pioneering the mountain-top elopement wedding style that has been made famous by social media platforms. 
Ronning loves to incorporate fun fashion pieces into natural landscapes. Being completely self-taught, she quickly became one of the most prominent elopement photographers in the world. Now, people all across the world admire her work. However, she is best known for climbing mountain peaks with couples and documenting their marriage at an elevation of over 10,000 feet. Currently living in Montana, she shoots on a Hasselblad 907x medium format digital camera.
In 2020, Ronning was featured on the cover of Montana bride magazine, volumes 18 & 19, for capturing an epic three days shoot in the mountains. The magazine did a 9-page spread about the 3-day overnight hike in the mountains outside Yellowstone National Park. 
Ronning's future endeavors include launching her first photography book and filming a documentary following her life and career in the mountains. Her determination made her capable enough that in 2022, she was featured in Rocky Mountain Bride magazine. Being a woman, she has never given up on her dreams. Her continuous efforts and life-long achievements can be a true inspiration for all young female photographers out there.