From Small Town to Entertainment Capital of the World – Nara Ford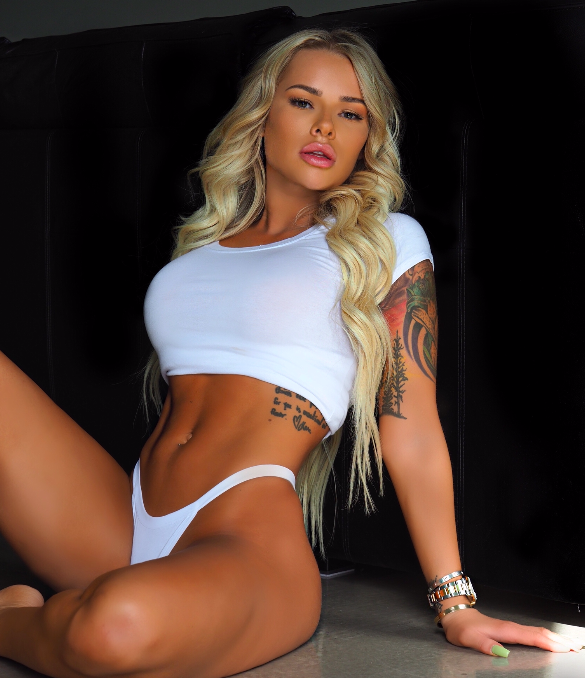 How Nara Ford went from a tiny beach town to a widely renowned model and businesswoman living her dream life in Las Vegas
Everyone knows that the modeling industry is one of the toughest to break into. Social media is saturated with would-be models and influencers. So how did a small-town girl from Washington become a (practically) overnight success in such a dog-eat-dog business? Read on to get acquainted with Nara Ford, a tough ex-airman in the U.S. Airforce, who was discovered by being labeled a "Military Hottie" while on active duty in Mississippi.
Behind every beautiful aspiring model, there are hundreds in line hoping to be discovered. Nara Ford realized this truth early on when she began gaining traction in the world of modeling after being featured on several platforms such as Facebook, Instagram, and The Chive, for her incredible figure. Nara got a taste of success after her first paid gig (to the tune of $5,000) and was bitten by the entrepreneurial bug. Rather than resting on her laurels, as they say, Nara developed a sharp business plan that has helped her become not only a successful model but a keen businesswoman who helps others, hoping to realize their dreams.
Nara was born and raised in the little beach town of Ocean Shores, Washington. After being led to serve her country, Nara enlisted in the U.S. Air Force. When she realized modeling was a real possibility for a future career, she got serious about learning all she could about the industry. When the Air Force moved her to Las Vegas, she looked at it as a golden opportunity to stretch her legs as a bonafide model, but that is not all. As the modeling took shape, not everyone was thrilled. There was controversy over racy photographs published while an active-duty airman, a blip that did not deter the ambitious Nara. She continued to build her modeling portfolio, being featured in domestic and international magazine publications. More than a pretty face, Nara began constructing a business plan not only to get ahead but bring others along with her.
Nara hosts networking events to brand herself but is also eager to share the knowledge she has amassed in the industry. She hosts engagement groups and has created a unique formula to help new influencers earn six figures annually, as she does. Nara is now within the top 1% of a pool of over 450,000 content creators and strives to help other women do the same. Nara is assembling a team of the hottest up-and-coming girls from small towns who also strive for unique branding and social media success. The idea was born when Nara recognized that many other women share the same ambition as her. As a result, she created ways to help women learn the art of embracing their bodies, not becoming fixated on what others think, and reaching their career goals, however big or small.   
Nara is building an empire more than a career. Her brand encompasses not only modeling but running a lucrative website for four years before Only Fans. Nara participates in live streaming, PPV, and messaging, rarely turning down a fan's request, not even the "off" ones she sometimes receives. She has grown her business while narrowing in on her clientele's specific needs, perfecting her marketing skills, and monetizing her Instagram following, resulting in over $500,000 in her first year!
Setbacks are common, but thankfully, Nara says, she has not encountered many of them so far in her journey. "One of the keys is to not worry too much about things I cannot control. I focus on myself, try to be the best I can be, and remember that it's all about the fans." Nara says she makes it a point to measure herself by her past achievements. To stay focused, healthy, and ready for the demands of her schedule, Nara meditates, works out, and maintains a positive attitude. Self-love and respect are critical keys to her success.   
Most entrepreneurs understand the importance of diversifying one's income streams. Nara is no different. She has found ways to do this every chance she gets. After purchasing and renovating her Las Vegas dream home, Nara rents part of the space for other creators to shoot their content. It is not only a way to earn extra money but also add value to her clients. Fans can expect a lot more from Nara in the future. With tireless energy and willingness to learn and produce exciting content, this model-turned-mogul is quickly making a name for herself. "There is plenty more to come! I am always trying to figure out what my fans want and make that happen in new and entertaining ways."
Learn more about Nara by following her on Instagram at @thenaraford, Twitter at nara_ford, and on her website at www.naraford.com.
What You Should Keep in Mind When Renting an Apartment?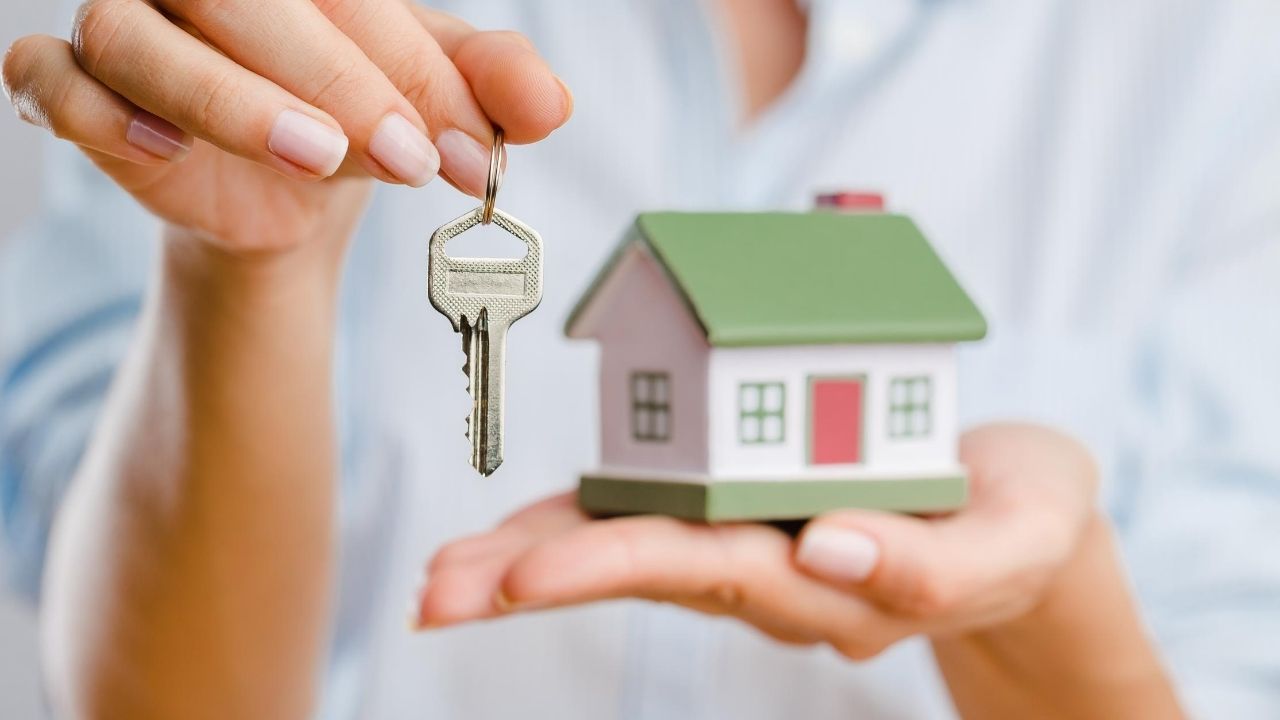 One of the first things you should keep in mind when renting an apartment is what the application process will entail. Many landlords and property management will require specific information from potential tenants, such as proof of income, rental history, and personal references. Some may even request your social security number to run a credit check. Be prepared for a fee, which may surprise you if it's your first time renting an apartment. Therefore, you should apply for only those apartments you're interested in living in.
Do I have to pay for utilities?
Some leases require tenants to pay for utilities, while others do not. Utility bills can vary depending on the type of property, age, and individual metering for each unit. Before renting an apartment, make sure the landlord transfers utilities to your name. If you do not transfer them on time, the landlord may end up with the utility bill and need to recoup the costs. Make sure you have a backup plan in case the landlord cancels your service.
To set up your utilities, contact your utility provider directly. Most utilities accept payments online, but some require a phone call or a physical address. You can find their contact information in your lease. Ideally, you contact these companies several weeks before moving in to get your utilities set up. If you find that you have to pay the bills before moving in, contact the utility provider ahead of time and request a plan for the period of your stay.
Utilities vary depending on whether your landlord will cover the costs. Some landlords choose to cover all utilities, while others charge only a portion of them. In such cases, utilities must be included in the rental payment, and the landlord will estimate the costs. If you are renting a single-family home, your landlord may be willing to cover utilities. If you have a small property with a backyard cottage, you will likely need to pay for the electricity and gas, and this is not something you should worry about, because your landlord won't be able to charge you more.
Do I need renters insurance?
If you're thinking of pet-friendly apartments for rent in Sacramento, the question may be: Do I need renters insurance? In many cases, you don't. Your landlord's insurance covers damages to their property, but not yours. Renters insurance protects your possessions from damages and liability claims. Plus, you won't have to pay the landlord's insurance if you get into an accident. And it's cheaper than you might think – some renters end up paying virtually nothing at all.
The answer to the question "Do I need renters insurance when renting an apartment?" will depend on a few factors, such as your home's value and location. A policy with a high deductible will be more expensive, so you should calculate the total value of your personal belongings beforehand. A low deductible will save you money if you need to claim. Moreover, having a policy protects you financially even if someone breaks into your apartment. Getting renters insurance gives you peace of mind if anything should happen.
Renters insurance protects you financially as well as your physical possessions. In case of a fire or burglary, it will pay to replace your belongings. And if your belongings get stolen, your insurance will reimburse you for them, which is a great benefit. You can even get renters insurance when traveling, and use the coverage to cover any additional living expenses. It's cheap, and it protects your finances as well as your personal belongings.
Do I need a rental reference letter?
When renting an apartment, you may be asked to provide a rental reference letter. A landlord may request that you provide one to verify your reliability. The letter is not intended to be a character study, but rather a statement of your reliability as a tenant. If you do not have a landlord reference letter, you can request a letter from a landlord in your area who can provide one.
Choosing personal references is a personal choice, but it is important to choose the right people to provide them. Avoid family members or close friends because they may have skewed views of your character. Use people from your work experience to give unbiased references. A good personal reference shows the landlord your character, and a bad one could cost you the apartment. Make sure to get a reference letter from a landlord who knows you well and trusts you.
You must ensure that your rental reference letter is a positive one. If a previous landlord has a bad record, you should decline to write a rental reference letter. In this case, you should include any red flags in a positive tone, and conclude the letter with a positive recommendation for your former tenant. This will make you stand out in the rental market. Ensure that your landlord is honest and professional in the letter. It will help you if you write a positive reference letter for a former tenant.