From Small Town to Entertainment Capital of the World – Nara Ford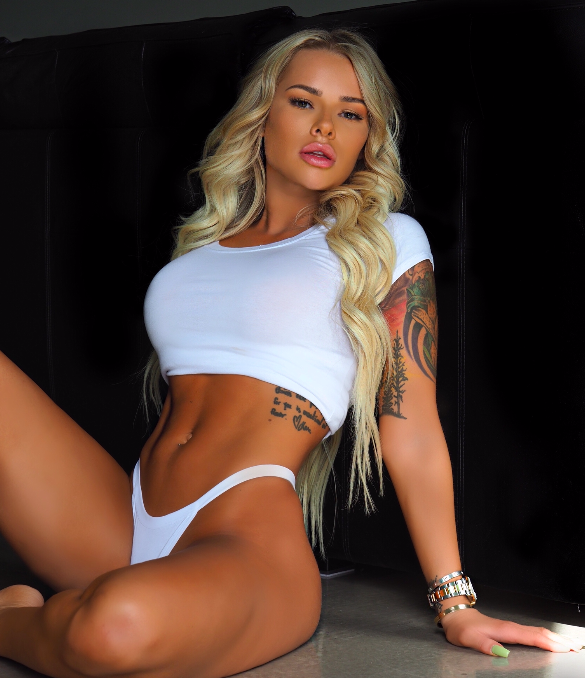 How Nara Ford went from a tiny beach town to a widely renowned model and businesswoman living her dream life in Las Vegas
Everyone knows that the modeling industry is one of the toughest to break into. Social media is saturated with would-be models and influencers. So how did a small-town girl from Washington become a (practically) overnight success in such a dog-eat-dog business? Read on to get acquainted with Nara Ford, a tough ex-airman in the U.S. Airforce, who was discovered by being labeled a "Military Hottie" while on active duty in Mississippi.
Behind every beautiful aspiring model, there are hundreds in line hoping to be discovered. Nara Ford realized this truth early on when she began gaining traction in the world of modeling after being featured on several platforms such as Facebook, Instagram, and The Chive, for her incredible figure. Nara got a taste of success after her first paid gig (to the tune of $5,000) and was bitten by the entrepreneurial bug. Rather than resting on her laurels, as they say, Nara developed a sharp business plan that has helped her become not only a successful model but a keen businesswoman who helps others, hoping to realize their dreams.
Nara was born and raised in the little beach town of Ocean Shores, Washington. After being led to serve her country, Nara enlisted in the U.S. Air Force. When she realized modeling was a real possibility for a future career, she got serious about learning all she could about the industry. When the Air Force moved her to Las Vegas, she looked at it as a golden opportunity to stretch her legs as a bonafide model, but that is not all. As the modeling took shape, not everyone was thrilled. There was controversy over racy photographs published while an active-duty airman, a blip that did not deter the ambitious Nara. She continued to build her modeling portfolio, being featured in domestic and international magazine publications. More than a pretty face, Nara began constructing a business plan not only to get ahead but bring others along with her.
Nara hosts networking events to brand herself but is also eager to share the knowledge she has amassed in the industry. She hosts engagement groups and has created a unique formula to help new influencers earn six figures annually, as she does. Nara is now within the top 1% of a pool of over 450,000 content creators and strives to help other women do the same. Nara is assembling a team of the hottest up-and-coming girls from small towns who also strive for unique branding and social media success. The idea was born when Nara recognized that many other women share the same ambition as her. As a result, she created ways to help women learn the art of embracing their bodies, not becoming fixated on what others think, and reaching their career goals, however big or small.   
Nara is building an empire more than a career. Her brand encompasses not only modeling but running a lucrative website for four years before Only Fans. Nara participates in live streaming, PPV, and messaging, rarely turning down a fan's request, not even the "off" ones she sometimes receives. She has grown her business while narrowing in on her clientele's specific needs, perfecting her marketing skills, and monetizing her Instagram following, resulting in over $500,000 in her first year!
Setbacks are common, but thankfully, Nara says, she has not encountered many of them so far in her journey. "One of the keys is to not worry too much about things I cannot control. I focus on myself, try to be the best I can be, and remember that it's all about the fans." Nara says she makes it a point to measure herself by her past achievements. To stay focused, healthy, and ready for the demands of her schedule, Nara meditates, works out, and maintains a positive attitude. Self-love and respect are critical keys to her success.   
Most entrepreneurs understand the importance of diversifying one's income streams. Nara is no different. She has found ways to do this every chance she gets. After purchasing and renovating her Las Vegas dream home, Nara rents part of the space for other creators to shoot their content. It is not only a way to earn extra money but also add value to her clients. Fans can expect a lot more from Nara in the future. With tireless energy and willingness to learn and produce exciting content, this model-turned-mogul is quickly making a name for herself. "There is plenty more to come! I am always trying to figure out what my fans want and make that happen in new and entertaining ways."
Learn more about Nara by following her on Instagram at @thenaraford, Twitter at nara_ford, and on her website at www.naraford.com.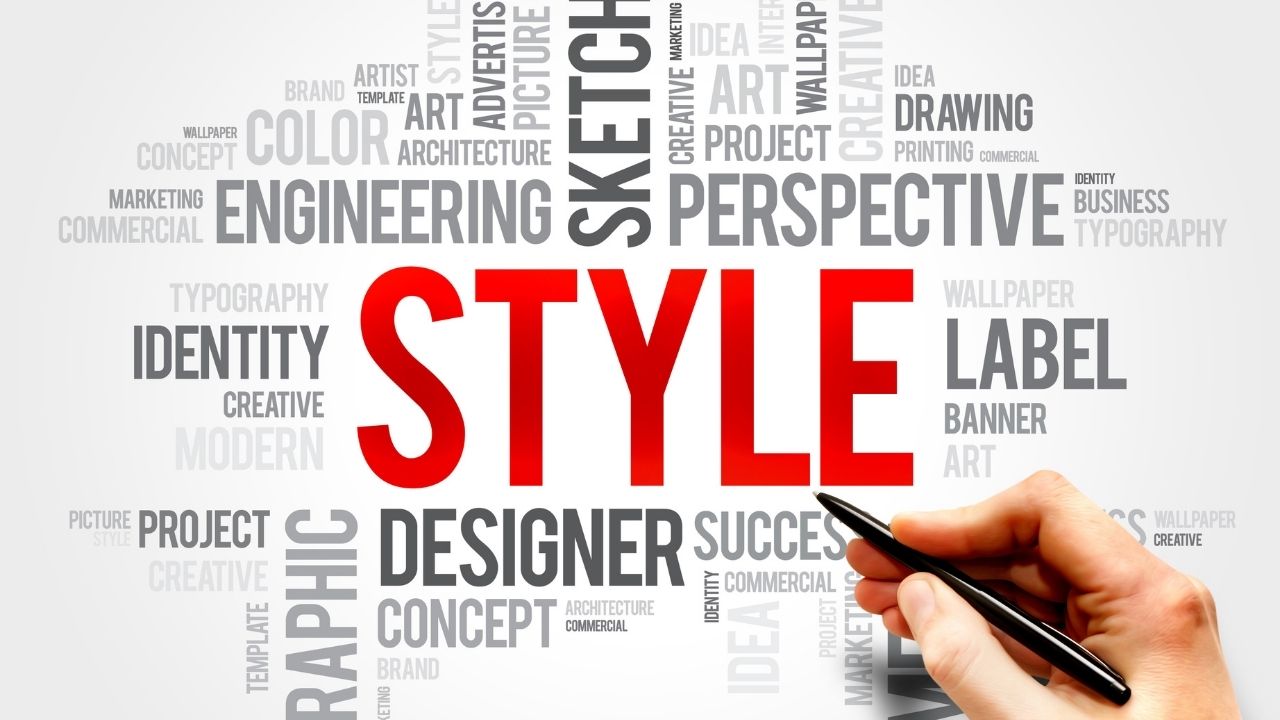 No matter the age, style, or season, most ladies can agree that shoes are always vital for completing their look. Whether it be a tighter budget or wanting to have functional footwear, women are also investing more wisely. Different shoes call for different occasions, so things like outfits, events, and even the amount of predicted standing time are worth considering your options when selecting the perfect footwear. 
Wedge To The Rescue
All women adore heels, but not all women can handle heels easily. Those who have foot, back or other health issues that can't go near slim heels can easily reap the equal benefits from a wedge. Switch up your look with some flair and style to boost your craving. Wedges are raised, chunky-style shoes that stand tall at the front and are even more elevated at the back. Wedges offer height and are more comfortable to walk in than skinny heels.
Breaking Down Their Popularity
On many high-heeled shoes, the heel of the shoe is under the heel of the foot. With wedges, the heel runs under the entire foot to the middle or front. The design helps reduce foot and ankle problems, as well as encourage better posture. Height ranges vary depending on the type of wedge you're going for, whether sandals, heels, or boots, and the style from a slight raise to several inches. Depending on the occasion, you can select anywhere from one inch to five inches in height.
Make wedge heels your go-to's for events that call for comfort. If you plan to be standing for a long time at a concert or party, these are an excellent choice for showing off your radiant style without killing your feet. When you keep in mind that balance is vital, wedges are super versatile and work with nearly any outfit imaginable.
Best of all, the heels cover the entire bottom of the shoe for total ease of movement even after a cocktail or two. If you're looking for a shoe that is leg-lengthening and stabilizing, you can't go wrong with wedge sandals. Whether enjoying an outdoor function or wanting something that can be worn for longer days, wedge sandals provide the comfort you'll need. With thousands of options from open-toe, peep toe, espadrilles to closed-toed, you can dress for each season with confidence. You can wear wedge heels for pretty much every occasion, from office wear to a wedding, there's a wedge out there for you. 
Always On Trend
Did you know wedges have been around since the 1930s? Italian designer Salvatore Ferragamo created the wedge heel in 1936. Wedges grew in popularity during World War II because of the lack of leather and rubber available in the United States. The fashion of the time called for height. In the 1970s, wedges were popular as designs became more colorful and loud. Even the 1990s had their version of the wedge in a sneaker. The bottom line, the wedge never goes out of style.
Wedge sandals have always been a popular choice, even among Hollywood and A-list consumers. Elle confirms this, noting, "Thanks to Castañer and people like Kate Middleton and Pandora Sykes, the wedge heel is definitely back on top." The options are endless, including everything from a classic neutral, to a wild animal print that makes a statement. Wedge sandals can make life easier. Since they are very versatile and team well with all kinds of outfits, they are a must footwear staple which all women should own. You can shop from a colossal variety of wedge sandals, ranging in colors, designs, and price ranges.
Like fashion blogger Candie Anderson, most women are enormous fans because "Wedge sandals have long been a staple for women of all ages. As someone who is petite, I love that they're not only trendy, but they add a bit of height. They're classy, chic, and fun." They'll look great with shorts, skirts, skinny jeans, cropped jeans, flares, dresses, and that's just the beginning. You can wear wedges to a casual event, a backyard barbecue, an evening out with friends, brunch, or a summer wedding. They will dress up any look. Wedge boots are another great option for winter climates.
Wedge footwear has so many positives, including adding height, being more comfortable to walk in, complementing any outfit, being fashionable, helping you look thinner, and always classy. Take comfort in knowing you're making a wise purchase that will provide arch support, but in a way that makes a statement. Walk proudly and elegantly, from week to weekend wear, with wedges. It will be your little secret that you're comfortable every step of the way.