From Small Town to Entertainment Capital of the World – Nara Ford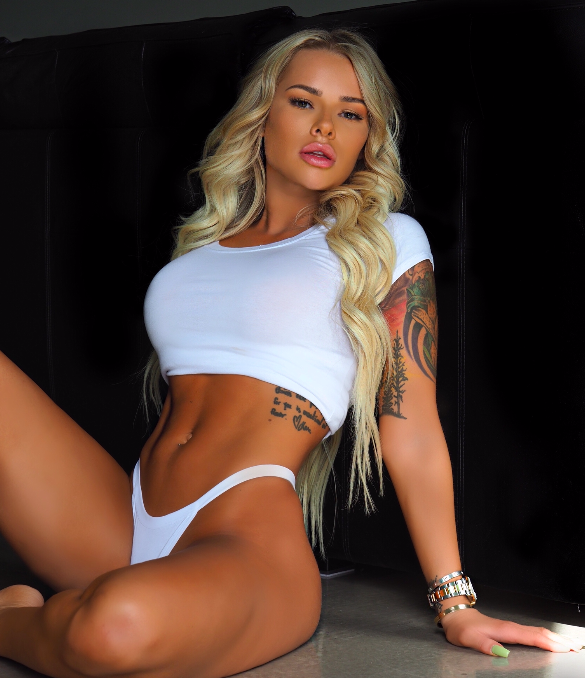 How Nara Ford went from a tiny beach town to a widely renowned model and businesswoman living her dream life in Las Vegas
Everyone knows that the modeling industry is one of the toughest to break into. Social media is saturated with would-be models and influencers. So how did a small-town girl from Washington become a (practically) overnight success in such a dog-eat-dog business? Read on to get acquainted with Nara Ford, a tough ex-airman in the U.S. Airforce, who was discovered by being labeled a "Military Hottie" while on active duty in Mississippi.
Behind every beautiful aspiring model, there are hundreds in line hoping to be discovered. Nara Ford realized this truth early on when she began gaining traction in the world of modeling after being featured on several platforms such as Facebook, Instagram, and The Chive, for her incredible figure. Nara got a taste of success after her first paid gig (to the tune of $5,000) and was bitten by the entrepreneurial bug. Rather than resting on her laurels, as they say, Nara developed a sharp business plan that has helped her become not only a successful model but a keen businesswoman who helps others, hoping to realize their dreams.
Nara was born and raised in the little beach town of Ocean Shores, Washington. After being led to serve her country, Nara enlisted in the U.S. Air Force. When she realized modeling was a real possibility for a future career, she got serious about learning all she could about the industry. When the Air Force moved her to Las Vegas, she looked at it as a golden opportunity to stretch her legs as a bonafide model, but that is not all. As the modeling took shape, not everyone was thrilled. There was controversy over racy photographs published while an active-duty airman, a blip that did not deter the ambitious Nara. She continued to build her modeling portfolio, being featured in domestic and international magazine publications. More than a pretty face, Nara began constructing a business plan not only to get ahead but bring others along with her.
Nara hosts networking events to brand herself but is also eager to share the knowledge she has amassed in the industry. She hosts engagement groups and has created a unique formula to help new influencers earn six figures annually, as she does. Nara is now within the top 1% of a pool of over 450,000 content creators and strives to help other women do the same. Nara is assembling a team of the hottest up-and-coming girls from small towns who also strive for unique branding and social media success. The idea was born when Nara recognized that many other women share the same ambition as her. As a result, she created ways to help women learn the art of embracing their bodies, not becoming fixated on what others think, and reaching their career goals, however big or small.   
Nara is building an empire more than a career. Her brand encompasses not only modeling but running a lucrative website for four years before Only Fans. Nara participates in live streaming, PPV, and messaging, rarely turning down a fan's request, not even the "off" ones she sometimes receives. She has grown her business while narrowing in on her clientele's specific needs, perfecting her marketing skills, and monetizing her Instagram following, resulting in over $500,000 in her first year!
Setbacks are common, but thankfully, Nara says, she has not encountered many of them so far in her journey. "One of the keys is to not worry too much about things I cannot control. I focus on myself, try to be the best I can be, and remember that it's all about the fans." Nara says she makes it a point to measure herself by her past achievements. To stay focused, healthy, and ready for the demands of her schedule, Nara meditates, works out, and maintains a positive attitude. Self-love and respect are critical keys to her success.   
Most entrepreneurs understand the importance of diversifying one's income streams. Nara is no different. She has found ways to do this every chance she gets. After purchasing and renovating her Las Vegas dream home, Nara rents part of the space for other creators to shoot their content. It is not only a way to earn extra money but also add value to her clients. Fans can expect a lot more from Nara in the future. With tireless energy and willingness to learn and produce exciting content, this model-turned-mogul is quickly making a name for herself. "There is plenty more to come! I am always trying to figure out what my fans want and make that happen in new and entertaining ways."
Learn more about Nara by following her on Instagram at @thenaraford, Twitter at nara_ford, and on her website at www.naraford.com.
Things You Can Do To Make The World A Better Place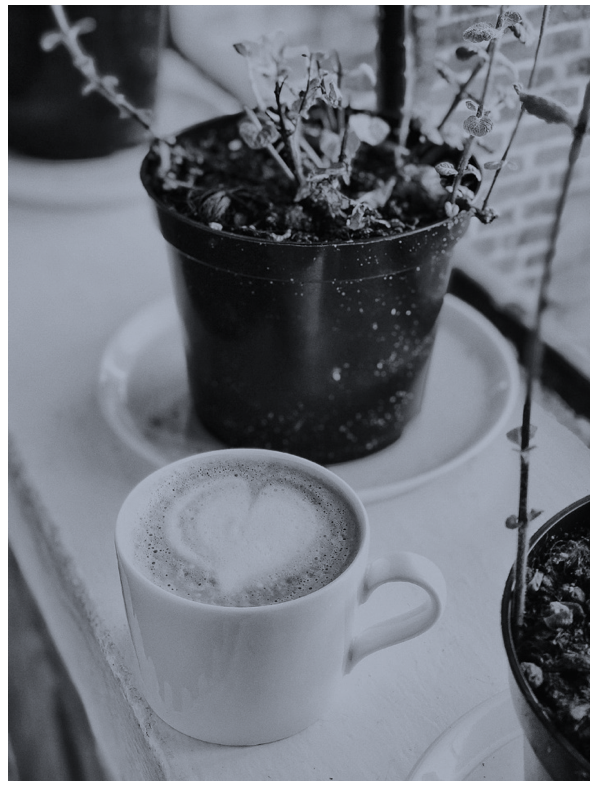 The world needs more heroes, not like spiderman or superman, rather the commoner, to make people happy and appreciate their lives. With all the challenging scenarios surrounding us, such as COVID, politics, depression, and system failure – we all need something or someone to cheer us up and make us feel that the world is not as bad after all. 
Even though it is becoming hard to stay optimistic about how the better days are coming, let's hold on to our faith and stay hopeful as the days pass. 
Here are a few things we can do to make the world a better place for our loved ones. 
Be positive
Believe it or not, but favorable attitude always helps. Seeing our loved ones happy and positive makes us hopeful and cherish our lives. What happens when you wake up and see your partner smiling? Don't you feel like holding them gently and filling their entire existence with as much love as possible? That's what staying positive does; even on your tough days, it serves as the ray of hope. 
Distribute gifts
Gifts are the best way to express to your friends and family your love and gratitude for them. If your loved one is amused by books, choosing "A Little Uprising: The Muskrat Rebellion" by John C. Wolfe could be significant. The book belongs to the historical fiction genre and will leave a significant impact on the readers. 
A few other things that you can gift along with the book can be a beautiful plant, stationary, or maybe a beautiful handwritten note. 
Show gratitude
Showing gratitude to everyone around you and not just your loved ones will leave a massive impact on the world. This may seem trivial, but most of us rarely make it a habit of being grateful. The best part is that this habit will turn your life upside down and make it a beautiful one in just a few days. 
Try saying "I am so glad that you exist" to your partner and see how it makes them grin each time.
Be an empath
It is hard to be polite and try to understand others, especially when you have a lot going on in your life. Being an empath and setting yourself in others' shoes is not easy. But it sure has its fruits. 
For starters:
You can try to be polite with everyone you meet,
Do not get frustrated if someone acts anxious in front of you,
Every time you get angry, tell yourself that they are human too and can make mistakes too.
Everyone in our surroundings is going through some challenges that they may not mention. Being polite or using good words can be of genuine help to them. 
Try to recover from addiction 
If you are an addict, then know that your addiction must be causing your loved ones a lot of pain. Even though the feeling of getting high helps you stay away from the brutal reality but it might also be costing your loved ones a lot. 
Embarrassment, fear, distress are a few things that your loved ones face daily. If you have thought about letting go of this habit before, then instead of doing it later, start it from today. Because tomorrow never comes. And you may get too late. 
However, know that the process can be tough, and you may feel like you're getting stuck in the cycle again and again. But don't give up, neither on yourself nor on your loved ones. Soon you'll be sober and enjoying life again. 
These are some things that you can do to make your surroundings and world a better place. Know that small steps matter, and they can change your life for good.