The Midas of Cosmetic Dermatology: Dr. Simon Ourian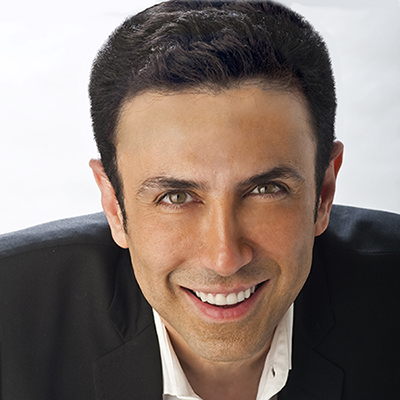 The Kardashian sisters have never openly admitted undergoing body-transforming surgeries. "I never had any nose done," Kim had said early this year. When once asked about her appearance, Kylie Jenner said, "I have not undergone any kind of plastic surgery as people think, but yes, I have had fillers, and that's what makes me look different apart from doing good make-up and hair." Lastly, to individuals who think Khloe has had work done—she essentially has not. She denied getting surgery done as she apparently is scared: "One day, I will get one because I think about it every day. But I'm scared so for now it's all about contour."
The Kocktails with Khloe star has been the subject of talks recently after donning a completely different appearance—to the point that some people didn't recognize her anymore. But, in spite of her supporting cosmetic enhancement ways, Khloe says that she hasn't really gone under the knife. There were rumors floating around that she had spent a whopping $500,000 alone on her body in recent times. Many fans and followers had their own versions in response to her new-found look, some experts saying "I think Khloe has done rhinoplasty or a nose job, maybe fat removed from her face." Fans shouting to get her attention, showering adulation and abhorrence at the same time; the whole online world was working overtime figuring out what Khloe Kardashian has had done.
If Khloe indeed has had something done, the next question arises: Who is behind her magnificent transformation? On several episodes of reality TV show Keeping up with the Kardashians, the family has featured Dr. Simon Ourian of Epione Beverly Hills. They seem to be feeling extremely comfortable to get non-invasive procedures done in its pristine white luxury interiors. Kylie even mentioned and gave him due credits in one of her interviews on how he had given her that perfect, desirable look. Kim, on the other hand, showed videos of her midnight beauty therapy session video of the expert visiting her home. Dr. Ourian surely is the Midas of the cosmetic dermatology field, turning everything that he touches into gold; making the already beautiful even more glamorous. The speculation? That Dr. Simon Ourian could also be behind Khloe Kardashian's new look.
On his Instagram page, Dr. Ourian posts before and after photos as well as treatment videos that leaves his 3.5 Million followers in awe. He does everything non-surgically: nose jobs, jawline contouring, mini facelifts, lip augmentation, chin fillers, and butt lift. Epione Beverly Hills, the medical spa owned by the famous doctor, also offers Coolaser and Coolbeam—laser procedures that help with skin resurfacing and stretch mark removal, correspondingly. Learn more about Dr. Simon Ourian through www.epionebh.com.
Impacting Lives Will Always Come First – Avi Grondin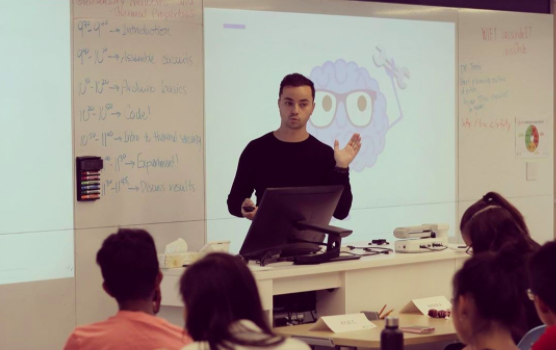 The purpose of human existence is to help other people reach their fullest potential in life. We are created unique, with varying degrees of light and awesomeness, to help others become better versions of themselves while we become ours. Avi Grondin, CEO of Variance Marketing, believes that human existence has grown over the centuries because humans became so good that they gave others the license to become better.
Avi Grondin has had speaking opportunities at the TedX stage in Canada and has been featured in some of the country's top business magazines, continually speaks of impact as the core of every social purpose. Avi reiterates that there is a need for every person to recalibrate their minds to become more impactful and more human-centric in their dealings. For Avi, the moment we shift our work's focus from being rich and accumulating wealth to impacting lives and changing the narratives of those around us, we become better humans and make way more money in the process. And the world is better for it.
In his TedX speech, Avi said that he has learned from his mother and his clients that creating positive impacts has ripple effects. The effects spread to different people at different times. There are too many people whose sole aim of doing business is to make money. While this is good, Avi points out; it isn't sustainable. It doesn't meet the core requirement of our purpose.
Avi will never agree that making profits comes before making an impact. He agrees that businesses should make money. What he disagrees on, he said during one of his speeches, is for the money-making process to trump the impact-delivering.
"Whenever I speak to people, young or old, I feel good, somewhat fulfilled. You know why?" Avi asks his audience. "It is because I know that I am impacting lives, helping people see the light in themselves, helping them get better," he says.
 Avi is a serial entrepreneur with years of experience growing businesses. His marketing agency, Variance Marketing, has been at the forefront of helping many small and big companies make the most of their marketing. Avi says he offers value and makes an impact through his company when he creates and delivers marketing strategies to his clients.
'The work that I do as a marketer is impactful. While many may see it as making sales, it goes beyond that. We not only improve sales; we also help the customers with the valuable content necessary to nurture their prospects. It is a win-win situation for all parties involved," Avi says.
Avi is also delving into the retail cannabis space and sees his new dispensary chain, ModernDay Cannabis, as another way he can impact people's lives. 
"For every tree we buy, we plant trees," Avi said about his new cannabis business. The savvy businessman, 24, has made it his life's work always to give back, and make an impact with whatever he does. It is still about making the world better."
To follow Avi Grondin's journey and get first-hand info, click his covers on Instagram, facebook and LinkedIn today!