Entrepreneur Saad Alami Rahmouni's Independence Led to Years of Success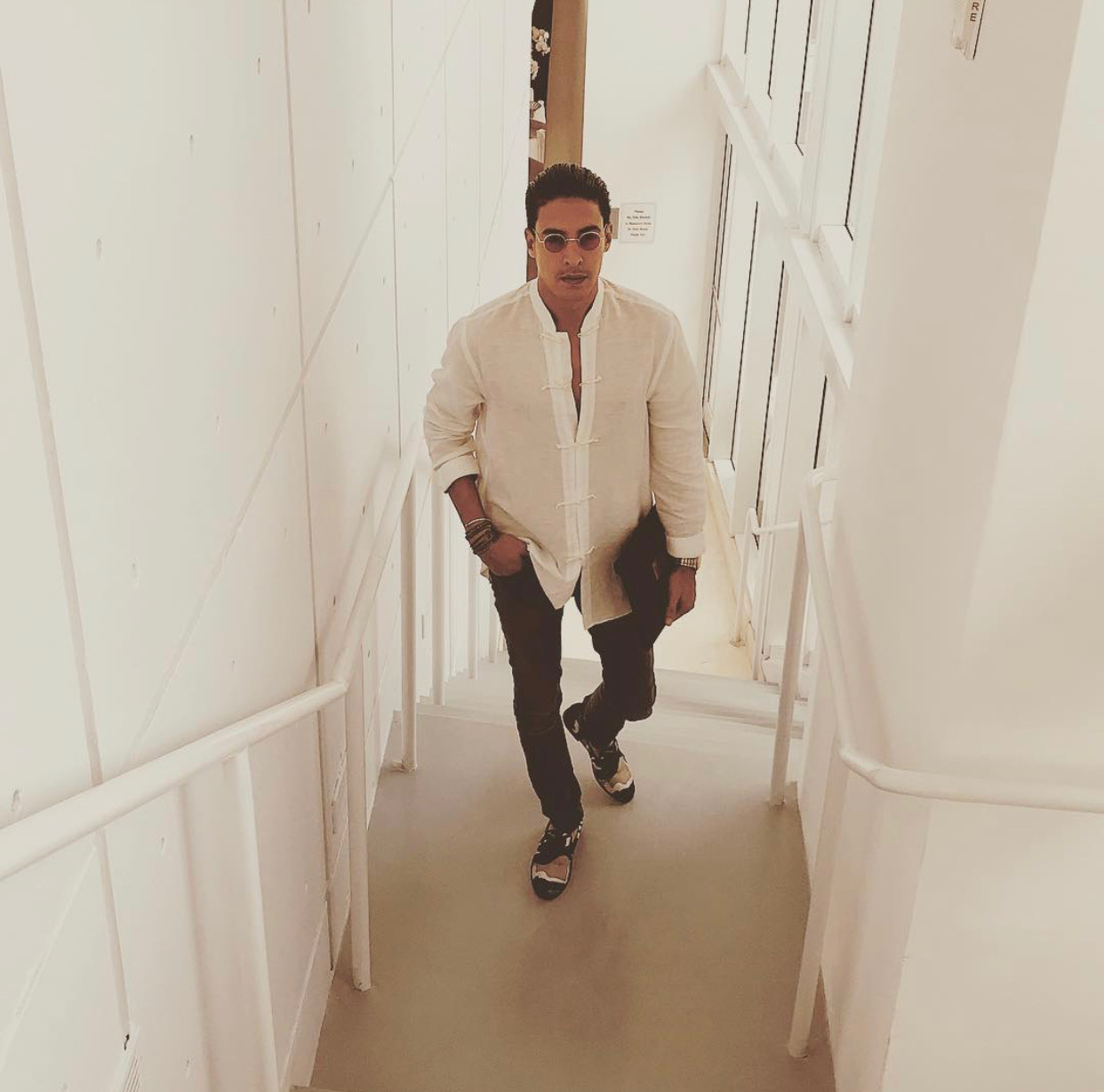 Travel hosts work around the clock to give their customers a seamless experience. The pure grind of supervising all the moving parts like travel, shelter, entertainment and dining, is not for the faint-hearted. It is difficult to cultivate every need for clients in order to maintain a consistent and fulfilling relationship, particularly if you are a one-person show like Saad Alami Rahmouni. The Miami-based multi-faceted entrepreneur left Europe to create Worldwide Luxury Concierge LLC, a world-class hospitality business.
Rahmouni's successful journey began before he even put a name to his practice. Through the years of travel and navigating the ladder of hospitality, he established an extensive network. His magnetism made it seem effortless to network with prominent owners to deliver unforgettable dream vacations for his clients.
"I work with different companies that provide private jets, yacht companies, various real estate brokerages, agents, and networking among various high-end restaurants worldwide," Rahmouni said. "I can make arrangements for my clients that others don't have access to. This alone has disrupted the industry because more and more clients want to have an unimaginable experience, obviously leaving behind the competition."
Utilizing the sources of a strong host, such as Rahmouni, matter because of the ideal itinerary provided without nearly any of the client's effort. Rahmouni promises his exclusive clientele the very best experiences, no matter where they travel in the world. His connections and capability are endless allowing him to cut out any middlemen.
BUSINESS WITH THE BEST DURING COVID-19 IS CRUCIAL
Despite the postponement or cancelation of travel plans by COVID-19, Rahmouni's business was minimally affected. The loyalty and respect he has for his clients inspired the resilient businessman to deliver refunds and maintain strong communication even during the chaos. Rahmouni prides himself on being transparent with his clients, and even in a crisis, he will comply with every need.
"I give them peace of mind by letting them know nothing will go wrong, and all expectations will be met," Rahmouni said.
Though work is not as steady as before the pandemic, Rahmouni still contacts  his clients and educates them on hotel, travel, and restaurant openings. Rahmouni puts his clients before himself; he cares profoundly for their well-being and experiences, making him a dominant hospitality industry leader.
ONE-MAN SHOW IN MORE THAN ONE INDUSTRY
Rahmouni's remarkable success in hospitality enabled him to concentrate on other enterprises. During the months of downtime, he welcomed opportunities in many non-related sectors. His versatility makes multitasking look easy.
Rahmouni, who can effectively split the focus while simultaneously preparing for market transitions, was able to master managing several companies at once. Research is his nature that keeps him above the competition. Rahmouni also surrounds himself with knowledgeable people in the odd case that he cannot provide a solution to a problem. He relies on recommendations and constructive criticism to improve his defects.
Rahmouni expects his workload to increase in the coming months , particularly with the restart of travel in the coming months. He plans not only to expand Worldwide Luxury Concierge LLC, but to complete his new candle line and flagship store. Additional ventures are underway, but Rahmouni likes to demonstrate action before words.
Kristi Ronning, Beautifully Portraying 'Love, Knows No Bounds'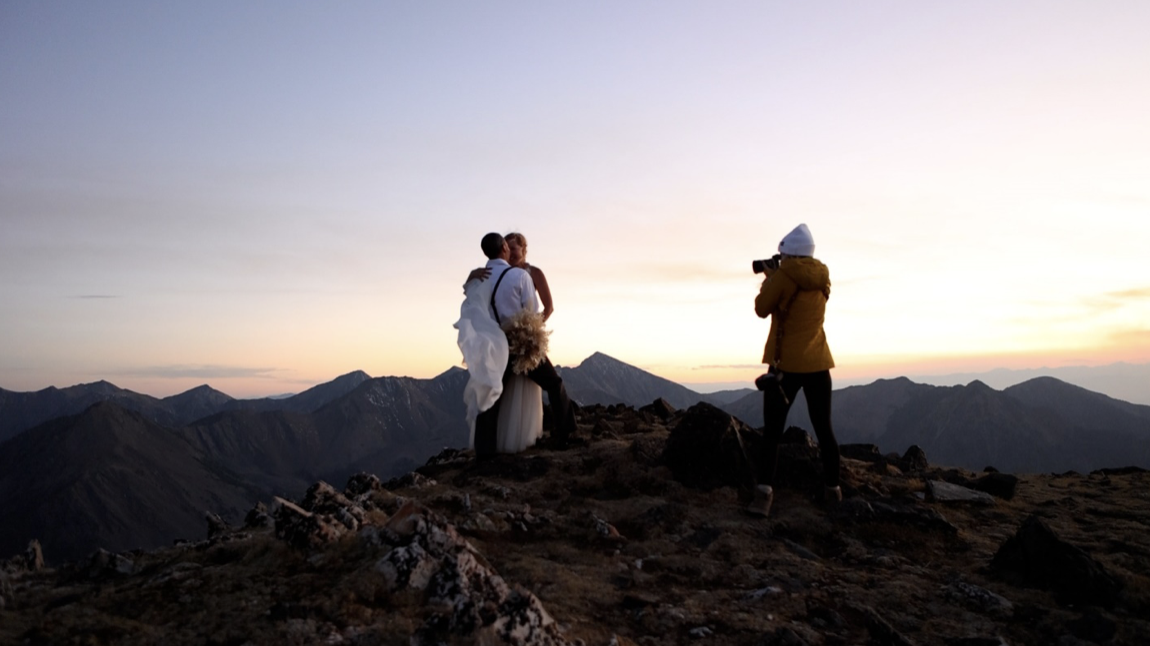 If your concept of eloping includes sneaking away at night, or heading to your dream place, think again. Small, highly mobile weddings have grown by leaps and bounds over the past five years. Fueled by mind-blowing posts on Pinterest, Instagram, and beyond, a growing number of young couples are trading in churches and banquet halls. 
With the pandemic disrupting thousands of weddings, the shift to small elopements is growing faster. An elopement containing just the couple and a few guests is comparatively safer and a far less stressful way for marriage than calling relatives, friends and many other guests.
In order to provide you with ethereal and magical photography for your wedding, Kristi Ronning founded Opal and Ox. Ronning is an American Elopement photographer, recognized for her mountain-top portraits. In addition, she features breathtaking landscapes with an aesthetic sense. 
Born on July 30, 1991, and raised in Pine Island, Minnesota, Ronning is the youngest of her siblings. She was born to Kathy Shafer and Jeff Ronning. From a very young age, she loved capturing photographs of her surroundings. As a kid, she loved dancing and taking theater classes. When Ronning entered second grade, her mother was thoughtful enough to gift her a disposable camera, which quickly turned into a digital one. From that point onwards, she has never put her camera down. Her passion drove her to become a professional photographer at the age of nineteen. 
After getting married to her husband, Ralphie, the two opened a photography and videography service-providing company named Opal and Ox. The couple has been quite successful in covering weddings worldwide since 2012. 
She has kept Opal & Ox services very admirable. According to her, life is all about exploring new adventures, this is what she, along with her husband, has been doing, and the reason for creating Opal & Ox is to lend their support to those who want to discover their love in an aesthetic style. Furthermore, the couple strongly believes that photography and videography flow together perfectly. This is why Ronning has been capturing emotions, energy, joys, and memories through the lens of her camera. 
She firmly thinks that whether it's weddings and elopements, family photo sessions, senior portraits, or newborn photos, she knows how to capture the moments. Opal & Ox has been telling stories together through film and photos since almost 15 years. The journey has been quite memorable and displays Ronning's love for photography in a nutshell. 
In her early years of photography, she covered conventional weddings. Upon moving to Montana, she began pioneering the mountain-top elopement wedding style that has been made famous by social media platforms. 
Ronning loves to incorporate fun fashion pieces into natural landscapes. Being completely self-taught, she quickly became one of the most prominent elopement photographers in the world. Now, people all across the world admire her work. However, she is best known for climbing mountain peaks with couples and documenting their marriage at an elevation of over 10,000 feet. Currently living in Montana, she shoots on a Hasselblad 907x medium format digital camera.
In 2020, Ronning was featured on the cover of Montana bride magazine, volumes 18 & 19, for capturing an epic three days shoot in the mountains. The magazine did a 9-page spread about the 3-day overnight hike in the mountains outside Yellowstone National Park. 
Ronning's future endeavors include launching her first photography book and filming a documentary following her life and career in the mountains. Her determination made her capable enough that in 2022, she was featured in Rocky Mountain Bride magazine. Being a woman, she has never given up on her dreams. Her continuous efforts and life-long achievements can be a true inspiration for all young female photographers out there.