Entrepreneur Saad Alami Rahmouni's Independence Led to Years of Success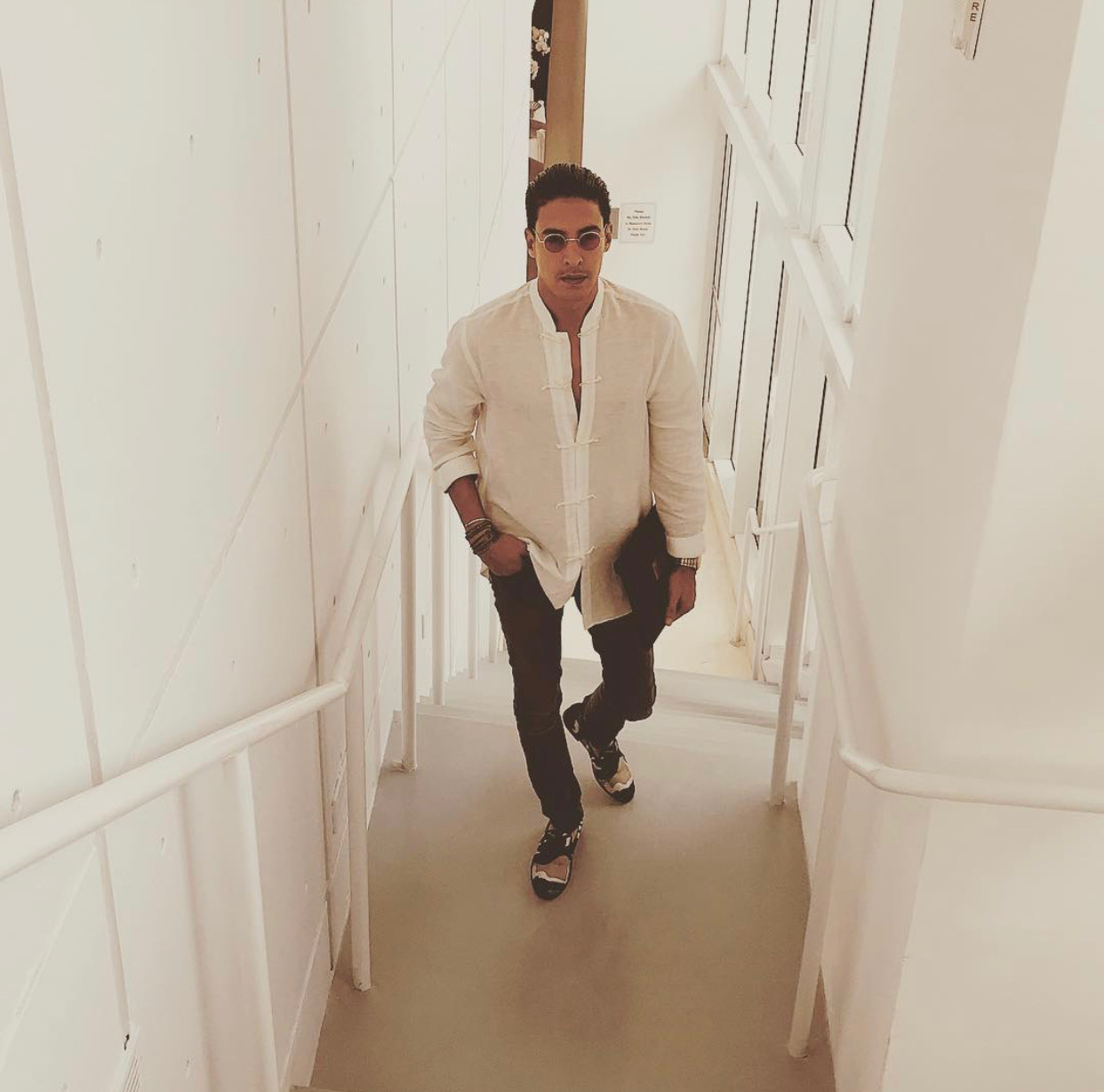 Travel hosts work around the clock to give their customers a seamless experience. The pure grind of supervising all the moving parts like travel, shelter, entertainment and dining, is not for the faint-hearted. It is difficult to cultivate every need for clients in order to maintain a consistent and fulfilling relationship, particularly if you are a one-person show like Saad Alami Rahmouni. The Miami-based multi-faceted entrepreneur left Europe to create Worldwide Luxury Concierge LLC, a world-class hospitality business.
Rahmouni's successful journey began before he even put a name to his practice. Through the years of travel and navigating the ladder of hospitality, he established an extensive network. His magnetism made it seem effortless to network with prominent owners to deliver unforgettable dream vacations for his clients.
"I work with different companies that provide private jets, yacht companies, various real estate brokerages, agents, and networking among various high-end restaurants worldwide," Rahmouni said. "I can make arrangements for my clients that others don't have access to. This alone has disrupted the industry because more and more clients want to have an unimaginable experience, obviously leaving behind the competition."
Utilizing the sources of a strong host, such as Rahmouni, matter because of the ideal itinerary provided without nearly any of the client's effort. Rahmouni promises his exclusive clientele the very best experiences, no matter where they travel in the world. His connections and capability are endless allowing him to cut out any middlemen.
BUSINESS WITH THE BEST DURING COVID-19 IS CRUCIAL
Despite the postponement or cancelation of travel plans by COVID-19, Rahmouni's business was minimally affected. The loyalty and respect he has for his clients inspired the resilient businessman to deliver refunds and maintain strong communication even during the chaos. Rahmouni prides himself on being transparent with his clients, and even in a crisis, he will comply with every need.
"I give them peace of mind by letting them know nothing will go wrong, and all expectations will be met," Rahmouni said.
Though work is not as steady as before the pandemic, Rahmouni still contacts  his clients and educates them on hotel, travel, and restaurant openings. Rahmouni puts his clients before himself; he cares profoundly for their well-being and experiences, making him a dominant hospitality industry leader.
ONE-MAN SHOW IN MORE THAN ONE INDUSTRY
Rahmouni's remarkable success in hospitality enabled him to concentrate on other enterprises. During the months of downtime, he welcomed opportunities in many non-related sectors. His versatility makes multitasking look easy.
Rahmouni, who can effectively split the focus while simultaneously preparing for market transitions, was able to master managing several companies at once. Research is his nature that keeps him above the competition. Rahmouni also surrounds himself with knowledgeable people in the odd case that he cannot provide a solution to a problem. He relies on recommendations and constructive criticism to improve his defects.
Rahmouni expects his workload to increase in the coming months , particularly with the restart of travel in the coming months. He plans not only to expand Worldwide Luxury Concierge LLC, but to complete his new candle line and flagship store. Additional ventures are underway, but Rahmouni likes to demonstrate action before words.
Why Kareem Hassan believes self-employment is the key to true freedom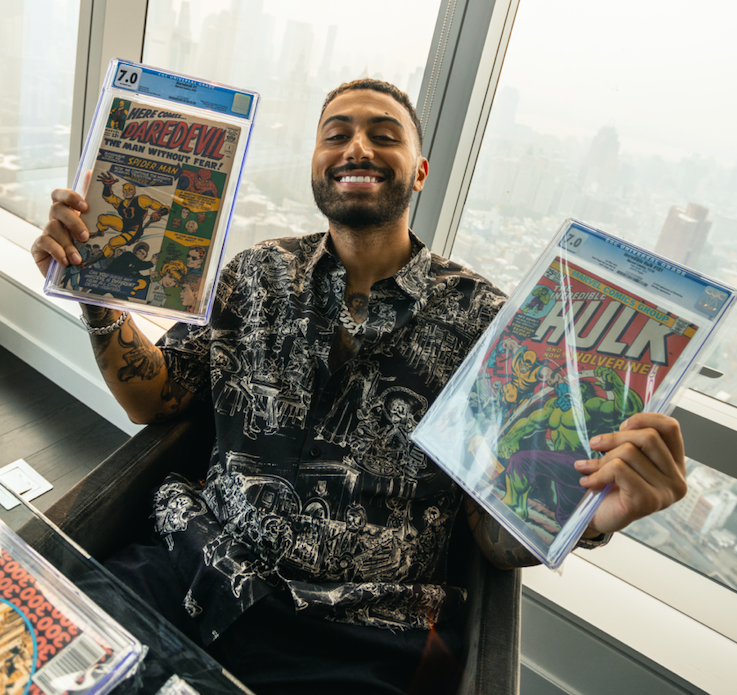 To those working a 9-to-5, self-employment often presents itself as a daunting choice; there is a considerable risk involved but, at the same time, a lot of freedom to be enjoyed. On the other hand, freelancers and entrepreneurs also have to deal with 'clients from hell' at times, making them question whether self-employment was the right choice. According to Kareem Hassan, whatever be your view of being your own boss, you cannot deny the freedom that comes along with it. Here, he explains why he believes self-employment is the key to true freedom.
Kareem Hassan runs a 3D printing service and trades collectibles, which have catapulted him into immeasurable success. From early on, Kareem knew that he wanted to be his own boss; he wasn't cut out for the 9-to-5 grind. Fueled by his passion for entrepreneurship, he began working to create a business where he could truly love and enjoy what he does.
True success to Kareem means freedom, both financial and time. It also means the freedom to be able to share your knowledge with others and to do what you want, when you want. In addition to running his business, Kareem Hassan has also ventured into creating digital art and investing in NFTs. He says that all this would not have been possible had he been working a regular 9-to-5. Instead, he would be stuck doing the same tasks with minimal returns and an even lower growth ceiling.
Another reason why Kareem Hassan vouches for self-employment is that it enables you to retire early. According to Hassan, being your own boss gives you the freedom to stop when you think you've accumulated enough wealth and secured enough investments. Once you achieve what you want and have your financial future secured, you can retire from work and pursue anything you want in life.
When he first got started, Kareem Hassan was not sure where this journey would lead him, but he had a firm conviction to see it to the end. He dropped out of college after two years to take care of his family. He began by investing the little he had in collectibles like comic books, rare items, trading cards, and toys. Seeing an opportunity when the popularity of comic books regained momentum in pop culture, Kareem jumped at it and established his business.
According to Kareem, besides success, freedom is the greatest thing about self-employment. Your time is your most valuable asset, and having time freedom is like having a blank canvas; you can fill it with anything you want and create magic. Knowing this, Kareem Hassan says that he wouldn't trade that freedom for anything. He also points out that self-employment lets you choose the people you surround yourself with and create diverse networks.
Even as he explains these benefits, Kareem Hassan cautions people against assuming that self-employment is the easy way out. In fact, the entrepreneurial journey can be one of the toughest roads to travel, but it is also worth every sleepless night. Moreover, working at something you are passionate about gives you a broader view of everything, making it easier to navigate these challenges.
Despite the challenges of entrepreneurship, Kareem Hassan says that being your own boss is so much better than working for someone else. "When done right, self-employment allows you to live your dream life," he concludes.