Story of Regina A. Johnson – A Naval Officer, A Life Coach, An Author and A Mother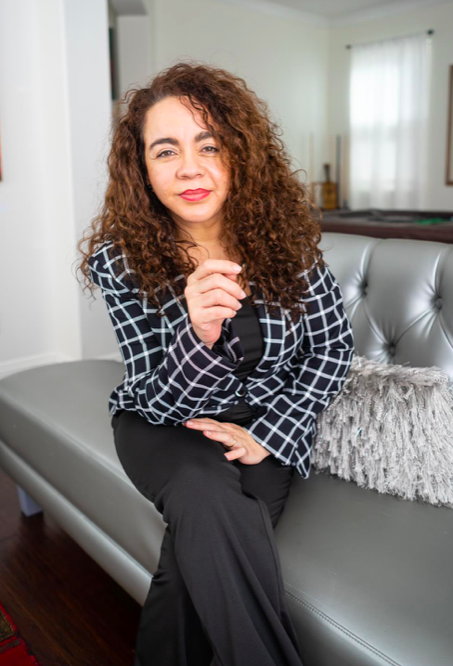 Passion- in literal term is defined as an uncontrollable, strong feeling or an emotion. But in figurative terms, the meaning of the word expands to much more than just a "feeling."
It is through passion that an individual develops an instinct to keep learning about new things. Passion serves as a motive for people to try out and experience new things. It gives people a purpose, to work hard toward something and become a master at it. It gives a sense of responsibility that makes a person determined to work their way and make their mark in an industry and then develops a sense of accomplishment after they have achieved their goals.
With passion, there are no boundaries, and that is one of the biggest favor "passion" does to a person. It gives people a huge field to grow, learn and shine out everywhere. And there is no better example to be given in this regard than Dr. Regina A. Johnson.
For Regina, passion never kept her stuck at one place, instead, she used her talents, determination and skills to make herself known in various fields. Because of that, her career portfolio has diversified a lot, and today she is a Naval Officer, an author, a self-publisher, a life coach, a wife and a mother.
A PASSIONATE AND DETERMINED CHILD
Regina A. Johnson was born in Barreiro, Belo Horizonte, in the state of Minas Gerais in Brazil. She is the first-born child of Maria and Jose, who had two additional sons, Alexandre and Marcelo.  While not financially rich, her father was a hard-working man.
Regina's mother was a loyal wife and an honorable mother. She raised Regina and her brothers with unconditional love, understanding and unending humor. As a child, Regina learned several attributes from her mother, and to this day, calls her mother her hero. For Regina, she has been a constant support throughout the good, bad and ugly of her life and taught her strength while accepting emotion. Relentless determination, bravery, courage, humor in the face of adversity, being responsible, and being powerful- Regina learned a great deal from her mother.
Growing up in a small village, opportunities for new experiences were very limited. She found a way to entertain herself at the library, where she discovered America and began dreaming of going there. For Regina, America was a country of opportunities, and that became her dream: coming to America.
But that was easier said than done, Regina had to cross many hurdles before she could touch her dream. At age 21, Regina traveled to Rio de Janeiro alone and discussed her desire with the American consulate. There, she made a promise to serve the country, saying, "Sir, I promise you that as long as I am in the great United States of America, I will serve your land and provide care to the children of America. I can assure you that I am a young person with dignity and self-respect. I will never bring shame to your country. I will honor your flag, your culture and your people. Please, let me go!"
Amazed by her passion and assertiveness, Regina was granted her VISA. Regina flew back to her home town and informed her mother what she intended to do. Her mother provided support and said that she always knew Regina was seeking a different reality beyond the village. She encouraged and blessed Regina.
Regina borrowed luggage from a friend, and even though it was empty, her heart was full of hope. She knew that the possibilities were endless.
PAVING WAY TOWARD SUCCESS
After Regina immigrated, her priority was to pursue a higher academic level of education. She became obsessed with academic preparation, and her desire to learn more was always connected with her desire to pass knowledge.
For that very reason, Regina acquired a Doctorate in Ministry from the Gordon-Conwell Theological Seminary in Hamilton, Massachusetts. She earned a Masters' degree in Counseling Psychology & Addictions at Cambridge College in Massachusetts. She is also an alumna of River College in Nashua, New Hampshire, where she earned a Bachelor of Arts degree in General Special Education and Elementary School of Education.
In August 2009, Regina entered the naval service attending Officer Development School in Newport, Rhode Island. Later, she attended Naval Chaplain School at South Fort Jackson Carolina, then received orders to report at the Naval Health Clinic Hawaii (NHCH).
Regina became the Navy Liaison Chaplain Clinician at Tripler Army Medical Center (TAMC) and worked with staff, families, and patients. Regina also collaborated with the Tri-Service Addiction Recovery Facility, Department of Psychiatry, and the oncology ward.
In November of 2012, she became the Command Chaplain at II Medical Battalion in Camp Lejeune, North Carolina. Three years later, she was selected to serve in The United States Naval Academy in Annapolis, MD.
Since July 2018, Regina has been in San Diego. Initially she followed orders to serve as the on the USS COMSTOCK LSD45 as Command Chaplain, and currently she is part of the pastoral care team at the Balboa Naval Medical Center.
Regina's stellar performance as a naval officer earned her several awards, including the Navy/Marine Corps Achievement Medal, the Army Achievement Medal, the National Defense Service Medal and the Global War on Terrorism Service Medal.
For 15 years, Regina worked at the Belmont Baptist Church (BSBC) in Massachusetts. There, she handled pastoral responsibilities along with working as a psychotherapist in the greater Boston area. Her ability to communicate in five languages provided opportunities to reach many lives. She has more than 12 years of experience in individual, couples, group, and family therapy and has dealt with clients facing all kinds of relational and interpersonal challenges, including grief, abuse, depression, post-traumatic stress, anxiety, family dynamics and eating disorders.
Regina never limited herself. For a very long time, she even wrote, but never took it seriously. Academic obligation and pleasure were the two motives that pushed her to write, and after she completed her Doctorate at Gordon-Conwell Theological School, she decided to transform her thesis into books. But she didn't have any intention to be known as a writer and didn't invest much time and interest in producing a relevant message.
It wasn't until Regina became a mother that she realized how much she wanted to write. Not just for herself, but for everyone else, and deliver messages that would increase the message of diversity around the globe.
Most of Regina's writings are inspired by her beautiful daughter, Orlanda, a curious kid. Regina herself found answers to many questions through books, and she knew that books would help her kid the same way they had helped her.
This is when Regina began writing and decided that she wanted to answer questions that popped in children's heads, just like her daughter's.
"Writing children's books is my opportunity to speak on behalf of those who have lost their voices, no matter the reason. I hope to create a legacy, and writing about diversity, along with being inclusive, is my attempt to open a dialogue of understanding."
Regina is working on several books, including "Unique –Not Weird!" which is scheduled for self-publication on September, 2020. Her book, "Naval Warship Hidden Treasure" is expected to be published on November, 2020, "A Heart Without Walls" will be published on December, 2020, and "Heaven and a Mermaid's Tale!" will be published on January 2021.
Regina Johnson's story is a narration of passion and steadfastness. Her love for making a difference in the world with her talent and knowledge is commendable!
Affordable iced out jewelry at Gotta Jewelry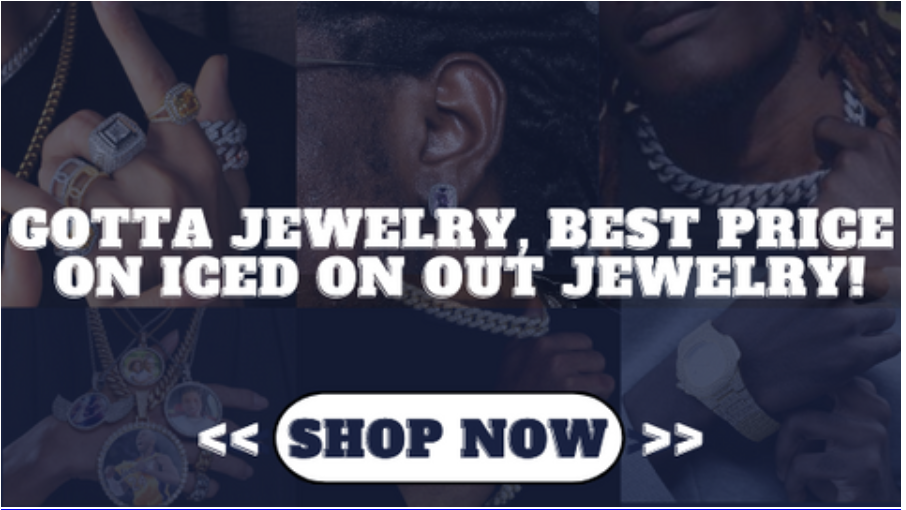 Gotta Jewelry is the best place to buy iced out jewelry. They have a wide selection of affordable bracelets, watches, pendants, chains, and more. Their jewelry is made with high quality materials and craftsmanship, so you can be sure that it will last. They also offer free shipping on all orders, so you can get your iced out jewelry delivered right to your door.
From 3A+ at 5A+ cz iced jewelry
Gotta Jewelry's goal is to provide the best quality cz iced jewelry at the most competitive prices. They offer a wide range of products, from 3A+ to 5A+ cz iced jewelry, so you can find the perfect piece for your needs. Their products are made with the highest quality materials and craftsmanship, so you can be sure that you're getting the best possible value for your money.
Whether you're looking for a new piece of jewelry for yourself or a gift for someone special, Gotta Jewelry has something for everyone. Check out their website today to see their full selection of products.
Also, you will find a collection with a wide choice of jewelry, and pendants that they can customize to your liking. The customization takes between 15 and 20 days, with free delivery.
Why is Gotta jewelry underpriced ?
First, Gotta Jewelry is underpriced because they use a direct-to-consumer business model. This means that they cut out the middleman and sell their products directly to consumers. This allows them to keep their prices low while still providing high-quality products.
Second, they sell mostly online, so they don't have the same costs associated with brick-and-mortar stores.
Finally, they don't spend a lot on advertising, so they're able to pass those savings on to their customers. All of these factors allow Gotta Jewelry to offer iced out jewelry at very affordable prices. So if you're looking for a great deal on iced out jewelry, be sure to check out Gotta Jewelry. You won't be disappointed.
Their slogan is "value yourself!"
Gotta Jewelry is all about helping you feel your best. They believe that everyone is beautiful, no matter what her budget is. That's why they offer a wide range of affordable jewelry, from everyday pieces to special occasion items. They want you to feel confident and stylish, without spending a fortune.
So next time you're looking for that perfect piece of jewelry, remember Gotta Jewelry. Their slogan is "value yourself!" because they believe that you're worth it.
Gotta jewelry, value yourself!