1992 Land Rover Defender is Reinvented in the New Form, Recon D110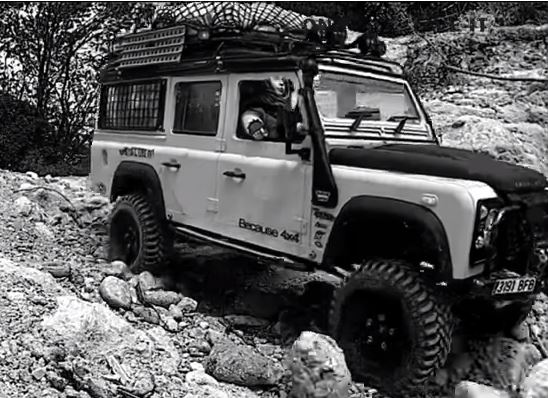 The Land Rover manufacturer, Arkonik, has introduced its the new version of its 1992 Land Rover Defender. After the news of this reinvention, there is a high level of excitement among the people. There is a huge surge in the demand of this new Land Rover Defender, namely Recon D110 in the market of Atlantic. People are not caring about the prices as well as its usage as a rugged workhouse. What they only want is its posh look and the capacity of Recon D110 to carry as much amenities and horsepower. Because of this kind of response of people, Recon D110 prices have surpassed the levels of brand new luxury SUVs.
Arkonik, which has finished working on a new Defender restomod, known as the Recon D110 has revelad that long-wheelbase model is chosen for the vehicle. Also, it has been specifically designed by taking into account the varied terrain of Sun Valley, Idaho. Although, a standard model with the right set of tires would have sufficed, still, the owner wanted more out of it and it commissioned Arkonik to manufacture a custom Land Rover Defender to allow them to reach their retreat which is located in the Sawtooth National Forest.
For bodywork, Bonatti Grey paint has been used whereas the roof as well as wheel arches are in Santorini Black for the sake of providing a subtle contrast. The other modifications include the grippy all-terrain BFGoodrich tires which are mounted on Kahn Defend 16-inch alloys. ALso, Hella spotlights and Trucklite LED headlights have been installed in Recon D110.
A Terrafirma suspension with uprated steering damper and anti-roll bars for better on-road characteristics are not visible from outside. However, one can easily spot custom hood, Satin Black signature grille and tread plates, roof rack with seven LED spotlights and read ladder, among other modifications in it. Inside of it, the front side has two Recaro bucket seats, two sports seats on the second row, four tip-up seats in the back.
The other new changes include lockboxes with USB ports, Alpine premium sound system with touchscreen, 200 TDi four-cylinder turbo diesel engine.
Samuel Leeds Buys Shares In Property Tribes; Says He Wants To Make It Better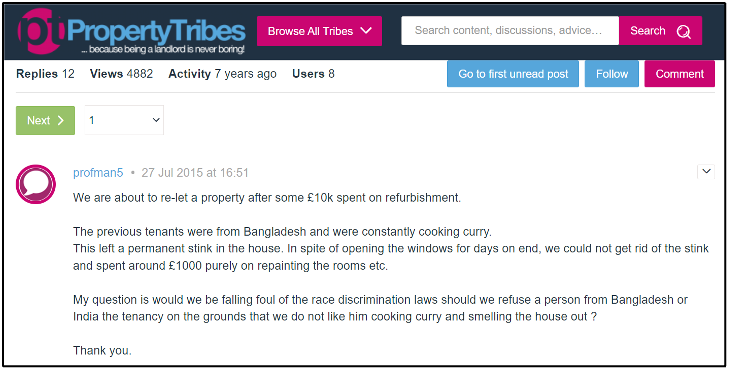 People in UK property circles may be familiar with the very public dispute between former MTV presenter, property investor, and community manager of the company Property Tribes, Vanessa Warwick, & property investment trainer and owner of the company 'Property Investors', Samuel Leeds; as Leeds has accused Warwick of assisting with racism and discrimination against ethnic minority tenants. In recent news, Samuel Leeds was reported to have bought a 35% share of the company Property Tribes, making him officially now a person of significant control at Property Tribes.
Warwick established Property Tribes to accumulate wisdom from various property owners and landlords to create a place of guidance for people in the industry to do business better. According to the company,
"We wanted to create a free use, safe, and agenda-free place for landlords to get information from a "hive mind", not a singularity, so that they could learn and grow their property business."

However, in one of his recent videos, Samuel Leeds pointed out blatant support of racism in some of the advice coming from Warwick herself. As one of the landlords asks on the forum – if they would be implicated by the race discrimination laws in the UK for refusing tenancy to Bangladeshi families as the landlord is not fond of the smell of their staple food, curry; Vanessa Warwick herself is seen advising against mentioning the reason for said refusal, thus averting the legal repercussions altogether.
In the video, Leeds points out several more situations where Warwick has behaved in a racist manner. In fact, she has become a new advisor on the panel of the UK's Property Redress Scheme and has been under criticism in their forum as well for supporting discrimination against ethnic minorities.
Warwick also expressed strong disapproval of Leeds as a property trainer citing the reason that his students came from the "vulnerable" demographic. Leeds called out the racist mindset in this reasoning, as in reality, his students predominantly come from ethnic minorities and don't fall in the "vulnerable" category. He began drawing attention to the issue over his YouTube channel and his website, and ended up facing severe disparagement from Warwick and her followers. Leeds finally sued Warwick for defamation and she brought a counter lawsuit for six-figure damages.
In an attempt to put an end to the battle once and for all, Samuel Leeds reports to have bought a share, 35% to be exact, of the company, Property Tribes. Even though he is only a minority shareholder and will have limited control, Leeds believes he can make a difference in "cleaning up the company" and reduce racism in the forum.
He jokingly adds,
"Because they trolled me, I wanted to at least get paid… Like Michael Jackson did to Eminem."
Leeds pledges that any money he makes off this transaction will be donated to charitable organisations that tackle racism and online bullying. In addition, Leeds will donate an extra £50,000 to organisations that fight hatred in the UK. With this move, he is determined to take a strong stand against all discriminations in the property sector or any other industry.