2021 NBA Betting Guide for Beginners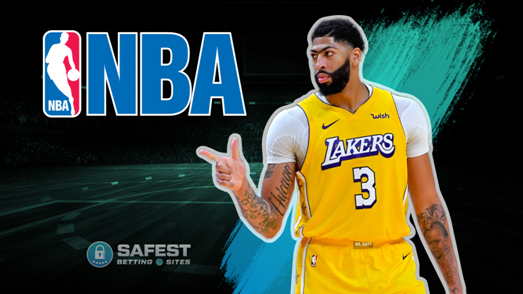 The NBA is one of the most exciting sports to watch and wager on in 2021. The league's popularity has snowballed over the past decade and, along with it, betting markets and options.
If you're familiar with wagering on professional football or other sports – wagering on the NBA is a breeze. This article will take you through the basics of NBA betting and some of the best basketball betting sites for wagering on the NBA.
How Do You Bet On An NBA Game?
Placing a bet on an NBA game is a straightforward process. Every sportsbook online has NBA betting odds and markets. Once you create an account at a basketball betting site and make your deposit, you can then look to place a wager on some NBA action.
These days, sportsbooks offer a lot more than sides and totals when it comes to NBA games. There is a vast list of bets available for each NBA game. Bettors can easily find 100 different wagers on a single NBA contest.
Types Of Bets For NBA Game
NBA betting markets are similar to football betting markets. Sides, totals, and moneylines are all available, but bettors will also find a large assortment of player and team props. Futures markets are also becoming extremely popular for NBA bettors.
Betting NBA Point Spreads
Let's look at an example of a point spread wager in an NBA betting market. The point spread is how the oddsmakers attract action on both sides of a wager when the teams are unevenly matched. It can then be adjusted based on betting action and other factors.
Let's look at an example using the Lakers and Clippers.
Los Angeles Clippers +4.5 (-110)
Los Angeles Lakers -4.5 (-110)
The Lakers are the favorite in this matchup at -4.5 points. The Clippers are the road team and the underdog at 4.5 points. We're using standard American odds here, and both sides are at -110, so $110 to win $100.
If we place a bet on the Clippers at +4.5, we need them to lose the game by less than 4.5 points or win the game outright. Otherwise, we lose our wager.
Suppose we place a bet on the Lakers at -4.5. LA needs to win the game by 5 points or more. If they win by less than 5 points or lose the game outright, then your wager will be graded as a loss.
Pushes are possible with point spread betting, but not when there is a 0.5 or "hook" in the point spread, such as the example above. If the spread were -4/+4, then a push would be in play.
Betting NBA Totals
Behind point spreads, NBA totals are the most popular betting market. The total is the number of points scored by both teams in the game. There are also betting options for first-half totals, second-half totals, quarter totals, and team totals. However, all function similarly to over/unders and totals.
Let's look at another example:
Los Angeles Clippers at Los Angles Lakers
Over 219.5 (-110)
Under 219.5 (-110)
Here we have the total in the game set at 219.5. Once again, we have -110 odds on both sides, but these can vary depending on the game's movement and the sportsbook. Bettors can wager on the over or under 219.5 points.
If a bet is placed on the over 219.5, then the game needs to have 220 points or more for our wager to be graded as a winner. If we place a bet on under 219.5, then there need to be 219 points or fewer for our wager to be graded as a loss.
Remember, the game total is the combined scoring between both teams. It also includes any overtime period unless explicitly stated by the sportsbook. You may end up losing a bet on an under or winning a bet on an over because the game went to overtime.
Other NBA Betting Markets
A few other bet types are not as commons as sides and totals but are still available at just about all basketball betting sites.
Moneylines – Moneyline markets are similar to sides and point spreads, but bettors only need to pick the team that wins outright. There is no point spread element. Bet on the team who wins the game, and you win your bet. If not, the bet is a loser. It's as simple as that.
Propositions – These are now a lot more popular than they were a decade ago. Player props, such as how many rebounds, points, or assists are player might have, are available at just about every sportsbook online. There is also a massive list of team props at most sites. Such as which team will score the first basket or which team will score 10 points first, and so on.
Futures – Futures markets are events that will take place in the future and are not individual games. Futures are things like which team will win the NBA Championship, Eastern Conference, etc. Or, wagers on which player will win the Most Valuable Player award.
Basketball Betting Strategies For Beginners
There are a few basketball strategies on how to bet on basketball and win. Some may seem basic to you if you're new to sports betting and betting on basketball, but they're more for new gamblers who are just starting their journey. However, they should add value to bettors of all types.
Line Shop And Use Multiple Sportsbooks
This is the most basic of any sports betting advice, but it is followed the least. Far too many bettors just use one sportsbook to place bets. That's a huge mistake, primarily because you cannot line shop and access different betting markets.
The sports betting market is always changing. Sportsbooks offer different odds and markets. It's your goal to get the best price or odds available on each bet you place. If you use multiple sportsbooks, not only will you be able to do this, but you will be able to take advantage of many welcome bonuses when you sign up for new betting sites.
Target Totals
Totals or over/unders should be something that bettors go after more frequently, but often, they are obsessed with point spreads and moneylines. It's not quite as fun to bet on totals and even less fun to wager on unders, as no one wants to watch a bunch of jumpers rim out, let alone root for it.
However, there is a lot of value in handicapping totals. In most cases, it's much easier to figure out the pace of a game (which correlates to scoring) versus which team will win the game. If you're not betting NBA totals – you need to start.
Bet Propositions
More so than totals, propositions, or props, offer the most significant edge for gamblers who take the time to learn the sport. Player props, in particular, are incredibly exploitable based on matchups or even by following injury news and hitting the markets before the odds moved.
Limits will be a lot less than sides and totals, but you can still bet $500 or more on props at some sites. These are excellent bankroll builders, and some bettors even make a living wagering on sports – just by betting on props!
Where Can You Bet On The NBA?
There are hundreds of sites online that will accept bets on NBA contests, but it is vital to choose a site that is highly rated and that you can trust. There are a ton of reputable sites out there that not only have great bonuses and options but are brands can have full confidence in being paid.
MyBookie.ag
MyBookie is a trusted sportsbook with a ton of excellent betting options for the NBA. Payouts are fast, especially with crypto. They have a 50% sign-up bonus of up to $1,000 for new users on their first deposit.
SportsBetting.ag
SportsBetting is one of the most reliable sportsbooks in the business. They have massive betting limits for NBA basketball and an enormous list of cashier options. Crypto payouts are lightning-fast, usually in just a few hours. They have an excellent list of bonuses, including a 100% First Time Crypto Bonus up to $1,000 and a 50% Welcome Bonus up to $1,000.
BetNow.eu
BetNow is a bit newer on the newer side but are still an excellent option. They are one of the few sportsbooks online to offer cash bonuses and even have a VIP program. Bettors will receive a 100% Welcome Bonus up to $1,000 when they make their first deposit.
Bovada
Bovada is a legend in offshore betting markets and with good reason. They are the most trusted brand online and are still going strong for American bettors in 2021. They have a nearly endless list of NBA betting options, including an incredible live betting platform. The Welcome Bonus is 50% up to $250 for new users.
BetUS.pa
BetUS recently started accepting new customers again, and they have been met with rave reviews from players. They have a terrific sign-up bonus of 100% up to $2,500 on your first deposit.
Betting the NBA Online In 2021
Wagering on NBA basketball in 2021 is easier than ever. There are a plethora of betting options, no matter where you're located. Learn the basics and then dive into some advanced basketball betting strategies, and you will find yourself profitable in no time.
Bringing clean water – Christopher Kenny's Preservation Earth Project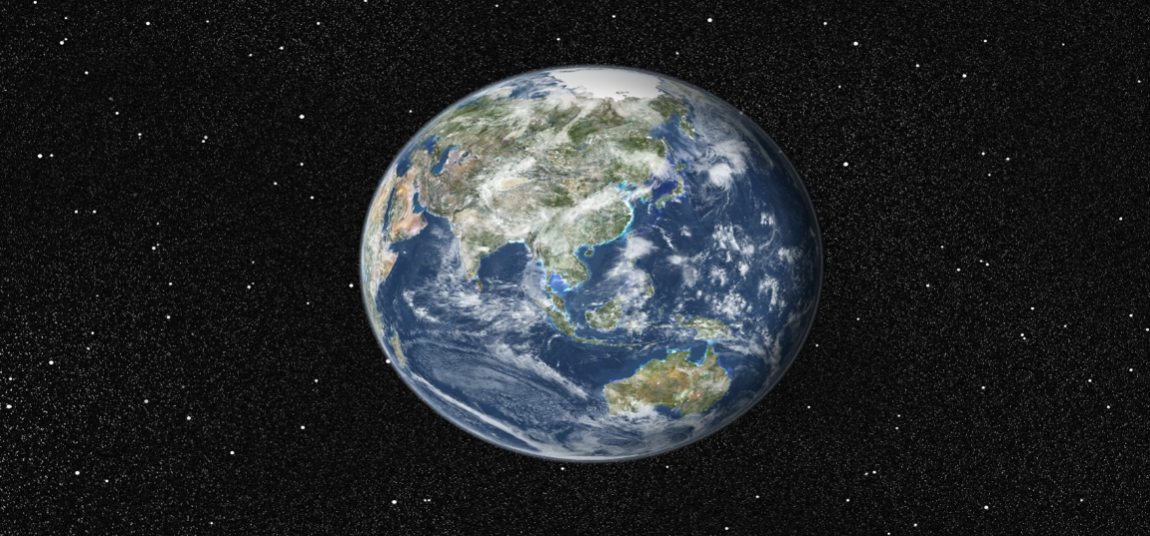 Science plainly shows that a human can survive three weeks without food, yet most individuals cannot survive three to four days without water! Dehydration sets in, and the person will go into shock and become vegetative even if they continue to breathe. In other words, water is an essential requirement. A living thing cannot thrive without it. Nonetheless, it is a horrifying truth that billions of people worldwide lack access to safe drinking water. 
In developed countries, when everything from technology to luxury is available, receiving clean water at home is as 'natural' as breathing fresh air. Most individuals in advanced nations may not pay much attention to it, but this is not the case for the rest of the globe. Many countries continue to lack access to clean water sources or water appropriate for human use. Safe drinking water, sanitation, and hygiene at home should not be limited to the wealthy or those who live in cities. These are some of the most fundamental human health requirements, and all countries must ensure everyone has access to them.
The Preservation Earth Project (PEP) made its way to Tsaile, New Mexico. Over time, uranium mining, fracking, and pesticide abuse damaged the water supply, resulting in a high occurrence of numerous illnesses. Approximately 35% of the Navajo people do not have access to flowing water, and some must go to a remote location to fill barrels with water from a polluted local spring. 
There is no doubt that climate change is boosting storm strength. Recent natural catastrophes have heightened the need for groups to step up and give support, answers, and relief to individuals affected by such natural disasters. The Preservation Earth Project is a non-profit organization that provides support, education, and solutions to help society transition from fossil fuels to renewable energy.
A look back at Christoper Kenny's life
Chris Kenny was born in Summit, New Jersey, on May 4, 1961. He was one of twelve children. In 1980, he received a B.A. in economics and finance from Warren Wilson College in Swannanoa, North Carolina. He also attended New York University, earning a commercial real estate management degree from the Schack Institute. Since 2018, he has served as the head of Strategy and E-trading at Hartfield, Titus, and Donnelly. Kenny started his career in the U.S. In 1985. He worked as a Treasury Bond Broker. He formerly worked at Bonds.com as the director of fixed income sales and technological development. His academic background is in business and finance. Chris is passionate about developing and promoting renewable energy, mainly when it is used to assist people in need. The potential to aid those in urgent demand as a result of a human-caused environmental or natural disaster is not just a philanthropic act but also a once-in-a-lifetime educational opportunity.
He used solar power on mobile platforms as a backup power source for emergencies, water purification, and water pumping.
His academic credentials are in business and finance. Chris is passionate about developing and promoting renewable energy, mainly when it is used to assist people in need. The potential to aid those in urgent need as a result of a human-caused environmental or natural disaster is not just a philanthropic act but also a once-in-a-lifetime educational opportunity. He has over 38 years of experience in finance as a salesperson, broker, trader, and investor.
Making clean water available to everyone
In 2012, Kenny founded The Preservation Earth Project, a 501(c)(3) non-profit organization. It provides assistance, education, and alternative energy solutions to help society shift to renewable energy. It was involved and aided Haiti several times after the 2010 earthquake, providing portable solar electricity for water purification and medical facilities. In 2020, the business devised a solution for the Navajos' contaminated water source. They collaborated with engineers and local officials to build, produce, and install a solar-powered water filtration system for the Navajo people of Tsaile, New Mexico. Other activities have included providing portable solar power to the "Cajun Navy" for rescue and clean-up in areas devastated by the 2015-2021 hurricane season in Louisiana. 
The project designed, delivered, and installed a solar-powered filtration system that will provide clean drinking water to the local Navajo community 365 days a year for many years to come. Several more initiatives are in the works to provide safe drinking water to Native American communities on the Navajo Reservation.
President's letters of gratitude
President Jimmy Carter sent Chris two heartfelt letters encouraging him to continue his charitable work. He suggested calling Habitat for Humanity and asking if they were interested in collaborating on a few projects. He and Kenny both helped out at the charity.