6 Tips to Help You Create the Ultimate Garage Workshop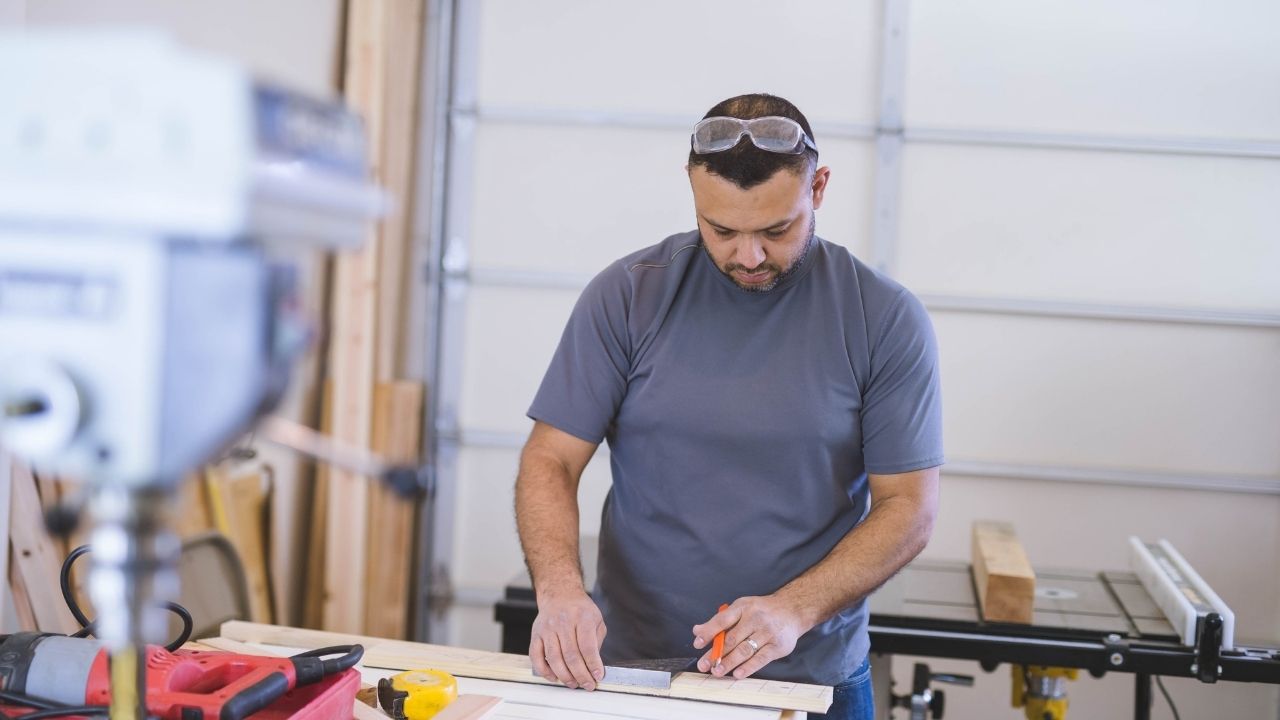 A garage might be designed for parking cars and protecting lawn equipment from the elements, but these spaces are far more versatile. They can serve a variety of purposes – ranging from a teenage bonus room to a storage unit. But if you really want to make the most out of this space, you should consider transforming it into your ultimate garage workshop.
Whether you mess around with woodworking, do a little welding on the side, have a knack for home projects, or like tinkering with engines, a garage workshop provides the perfect environment for rolling up your sleeves and knocking out projects. 
Here are a few helpful tips to assist you in creating the ultimate garage workshop of your dreams:
Every garage workshop needs a rock-solid bench to serve as the main work area. While you can make a workbench out of any number of materials, a hard and heavy top is absolutely key. You can either make your own or buy a premade option from the store.
"Premade workbenches run $100 to $500 and come in many lengths; they're usually 24 inches deep," home improvement expert Larry Erickson explains. "A 38-inch height is typical, but you might be more comfortable with a work surface as low as 36 or as high as 42 inches. Some benches include vises, drawers, and shelves."
If you build one yourself, you should be able to get some quality materials for $100 or less. If you want some more complex features or finer materials, $300 to $500 is a more realistic price range.
Establish an Organization System
It's not the most engaging of topics, but a good workshop must be organized. Installing the right organization system from the start will ensure you have the space and freedom to work on projects without having to reorganize piles of junk every time you want to work. 
There are hundreds of organization systems on the market, so we'll let you choose which ones work best for you. Just know that vertical and overhead storage can save you a ton of space!
Install Adequate Lighting
Garages tend to be pretty dark. You might be lucky enough to have a couple of windows, but they probably don't let in the sort of natural light you need. Plus, opening garage doors during daylight hours can cast some mean shadows across your shop.
Make sure you install adequate task lighting to help you work in a safe and visible environment. While they may not be great for ambience, nothing beats overhead fluorescent lights in terms of cost and brightness. 
Keep the Space Comfortable
You want your workshop to be pleasant to work in. And while it probably won't be as comfortable as the inside of your house, there's no need to be miserable during the peak of summer or the freezing days of winter.
To ensure maximum comfort, insulate your garage doors. In the winter, try running a gas space heater to warm up the workshop. In the summer, a window AC unit or a couple of well-placed fans can create a cooling effect.
Pay Attention to Air Quality
Whether you're working with wood or engines, you need to do something to ensure your garage workshop has good ventilation and satisfactory air quality.
"A ceiling exhaust fan is a good start but if you are serious about keeping things clean then your ultimate workshop should also include a dust collection system, central vacuum and air ventilation system," DIYer Timothy Dahl writes. "All three of these systems will keep the dust, dirt, and other heavy particles off your clothes and out of your lungs which makes for a safer work environment."
There are plenty of technical components to setting up a garage workshop – like setting up an organization system and purifying the air – but there's also plenty of room to get creative. 
Your workshop should be a place where you want to work. When you walk into your garage, it should be inviting and energizing. So make sure you customize it to your liking. Put up posters, display your projects, or install a TV so you can watch the big game. Do whatever you can to make this space yours!
Give Your Garage an Upgrade
Every workshop is going to look different – and that's okay. At the end of the day, a workshop is an intensely personal environment. Take the tips you like, discard the ones you don't, and architect a space that works for your needs. Before you know it, the garage will become your favorite room in the home.  
Top 6 Investments for Your Child's Future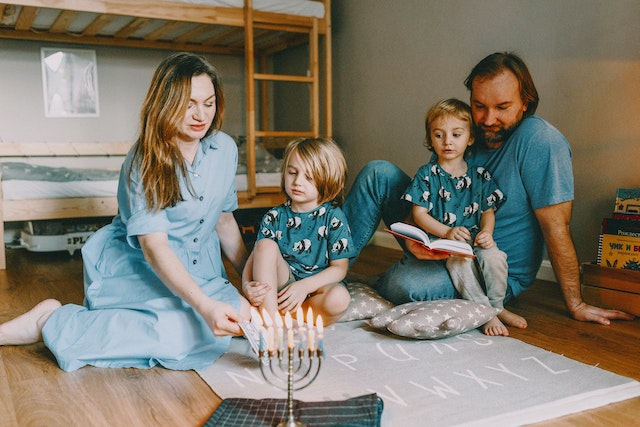 If you're looking to give your child a head start in life, there's no better way than investing in their future with some wise choices. From saving for a college education to teaching them the importance of financial literacy, there are plenty of ways to help them gain the skills they need for successful adulthood. Here are six great investments you can make now that will provide dividends in the future:
Financial Literacy 
Financial literacy is a critical skill that will remain valuable for life, and you should start teaching your child as early as possible. Not only can this help them understand basic concepts such as budgeting, saving, and responsible spending habits, but it can also increase their confidence when dealing with their finances. Encourage your children to save a portion of the money they receive, and show them how to make smart investments, such as opening up a savings account.
Positive Role Models 
The people your kids look up greatly influence their lives, especially during their formative years. That's why it's crucial to be a good role model and surround them with positive role models who embody values such as honesty, hard work, and integrity which your children can learn from or aspire to emulate. This includes friends, family members, teachers, and mentors. Exposing your children to such people can help them broaden their horizons and see the world differently.
A Good Education 
Investing in your child's educational journey from elementary school to college will open doors to careers and opportunities they may not have had before. To save your child from the debt  that comes with post-secondary education in Canada, start early and put into an RESP (Registered Education Savings Plan). This is a special type of investment account specifically designed to save for college expenses. It is essential to understand the structure and features of the plan and how it works to maximize your savings.
Quality Family Time
Set aside family time and special activities such as cooking, playing board games, or taking nature walks. This allows your children to bond with each other and explore the world around them. Investing in quality family time will provide endless opportunities for growth, learning, and development, setting your children up for a bright future. Spending time with your little ones will also create lasting memories that will stay with them forever. It will also teach them valuable skills such as communication and conflict resolution. 
Life Insurance 
Investing in life insurance ensures your child's future financial security. Not only will it protect them in case something unexpected happens, but it can also be used as an investment tool if you opt for the right policy. With the right plan, you can maximize the money your child will receive by providing them with a secure financial future should anything happen to you or your partner.
Mental Health Support 
Life isn't always easy; sometimes, your kids need extra help navigating life's journey's ups and downs. Mental health support takes many forms, from therapy sessions with psychologists or psychiatrists to mindfulness techniques like meditation. Supporting children during difficult times allows them to process emotions more effectively so they are better prepared for adulthood when life throws curveballs. With the rise of mental health issues in today's society, it is vital to invest in your child's mental health and ensure they have the right support system.
These are just a few top investments you can make for your child's future. Whatever strategies you choose, remember that each has its benefits, from immediate gratification to long-term financial security. Investing in your child's future will give them the skills and resources they need to live a successful, fulfilling life.