6 Tips to Help You Create the Ultimate Garage Workshop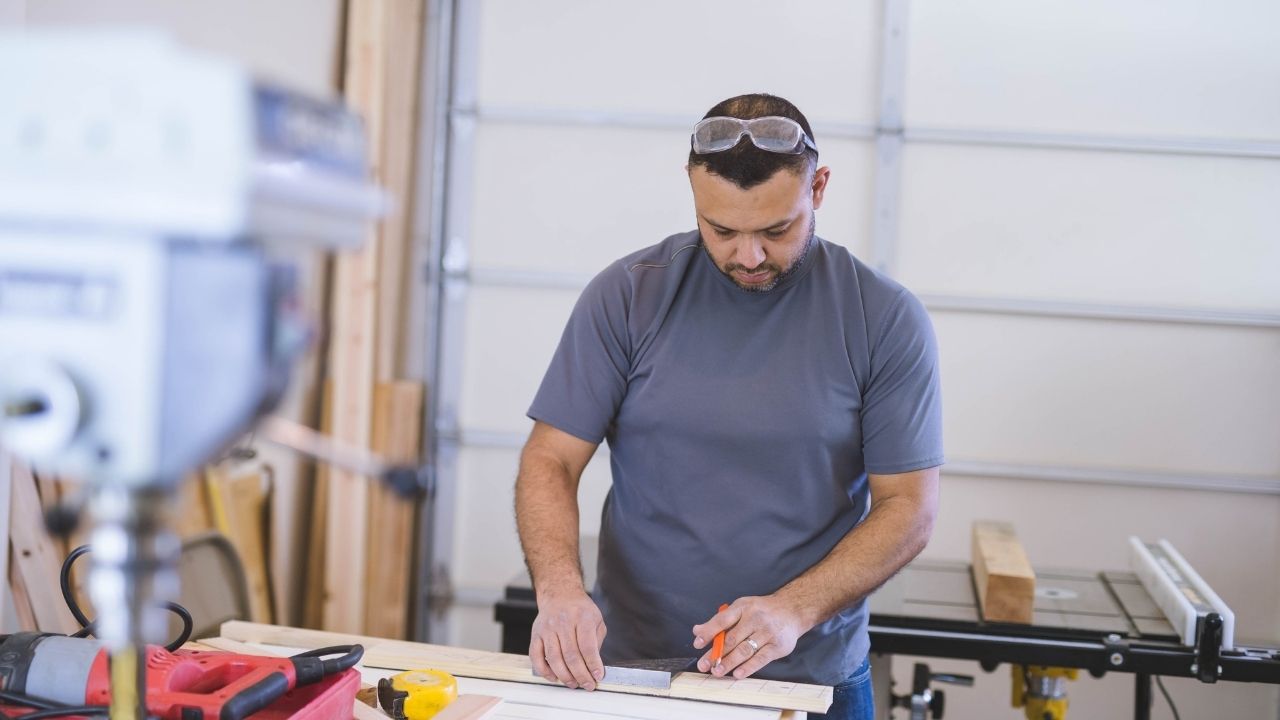 A garage might be designed for parking cars and protecting lawn equipment from the elements, but these spaces are far more versatile. They can serve a variety of purposes – ranging from a teenage bonus room to a storage unit. But if you really want to make the most out of this space, you should consider transforming it into your ultimate garage workshop.
Whether you mess around with woodworking, do a little welding on the side, have a knack for home projects, or like tinkering with engines, a garage workshop provides the perfect environment for rolling up your sleeves and knocking out projects. 
Here are a few helpful tips to assist you in creating the ultimate garage workshop of your dreams:
Every garage workshop needs a rock-solid bench to serve as the main work area. While you can make a workbench out of any number of materials, a hard and heavy top is absolutely key. You can either make your own or buy a premade option from the store.
"Premade workbenches run $100 to $500 and come in many lengths; they're usually 24 inches deep," home improvement expert Larry Erickson explains. "A 38-inch height is typical, but you might be more comfortable with a work surface as low as 36 or as high as 42 inches. Some benches include vises, drawers, and shelves."
If you build one yourself, you should be able to get some quality materials for $100 or less. If you want some more complex features or finer materials, $300 to $500 is a more realistic price range.
Establish an Organization System
It's not the most engaging of topics, but a good workshop must be organized. Installing the right organization system from the start will ensure you have the space and freedom to work on projects without having to reorganize piles of junk every time you want to work. 
There are hundreds of organization systems on the market, so we'll let you choose which ones work best for you. Just know that vertical and overhead storage can save you a ton of space!
Install Adequate Lighting
Garages tend to be pretty dark. You might be lucky enough to have a couple of windows, but they probably don't let in the sort of natural light you need. Plus, opening garage doors during daylight hours can cast some mean shadows across your shop.
Make sure you install adequate task lighting to help you work in a safe and visible environment. While they may not be great for ambience, nothing beats overhead fluorescent lights in terms of cost and brightness. 
Keep the Space Comfortable
You want your workshop to be pleasant to work in. And while it probably won't be as comfortable as the inside of your house, there's no need to be miserable during the peak of summer or the freezing days of winter.
To ensure maximum comfort, insulate your garage doors. In the winter, try running a gas space heater to warm up the workshop. In the summer, a window AC unit or a couple of well-placed fans can create a cooling effect.
Pay Attention to Air Quality
Whether you're working with wood or engines, you need to do something to ensure your garage workshop has good ventilation and satisfactory air quality.
"A ceiling exhaust fan is a good start but if you are serious about keeping things clean then your ultimate workshop should also include a dust collection system, central vacuum and air ventilation system," DIYer Timothy Dahl writes. "All three of these systems will keep the dust, dirt, and other heavy particles off your clothes and out of your lungs which makes for a safer work environment."
There are plenty of technical components to setting up a garage workshop – like setting up an organization system and purifying the air – but there's also plenty of room to get creative. 
Your workshop should be a place where you want to work. When you walk into your garage, it should be inviting and energizing. So make sure you customize it to your liking. Put up posters, display your projects, or install a TV so you can watch the big game. Do whatever you can to make this space yours!
Give Your Garage an Upgrade
Every workshop is going to look different – and that's okay. At the end of the day, a workshop is an intensely personal environment. Take the tips you like, discard the ones you don't, and architect a space that works for your needs. Before you know it, the garage will become your favorite room in the home.  
Lucy & Louis Helps Kids Make Like-Minded Friends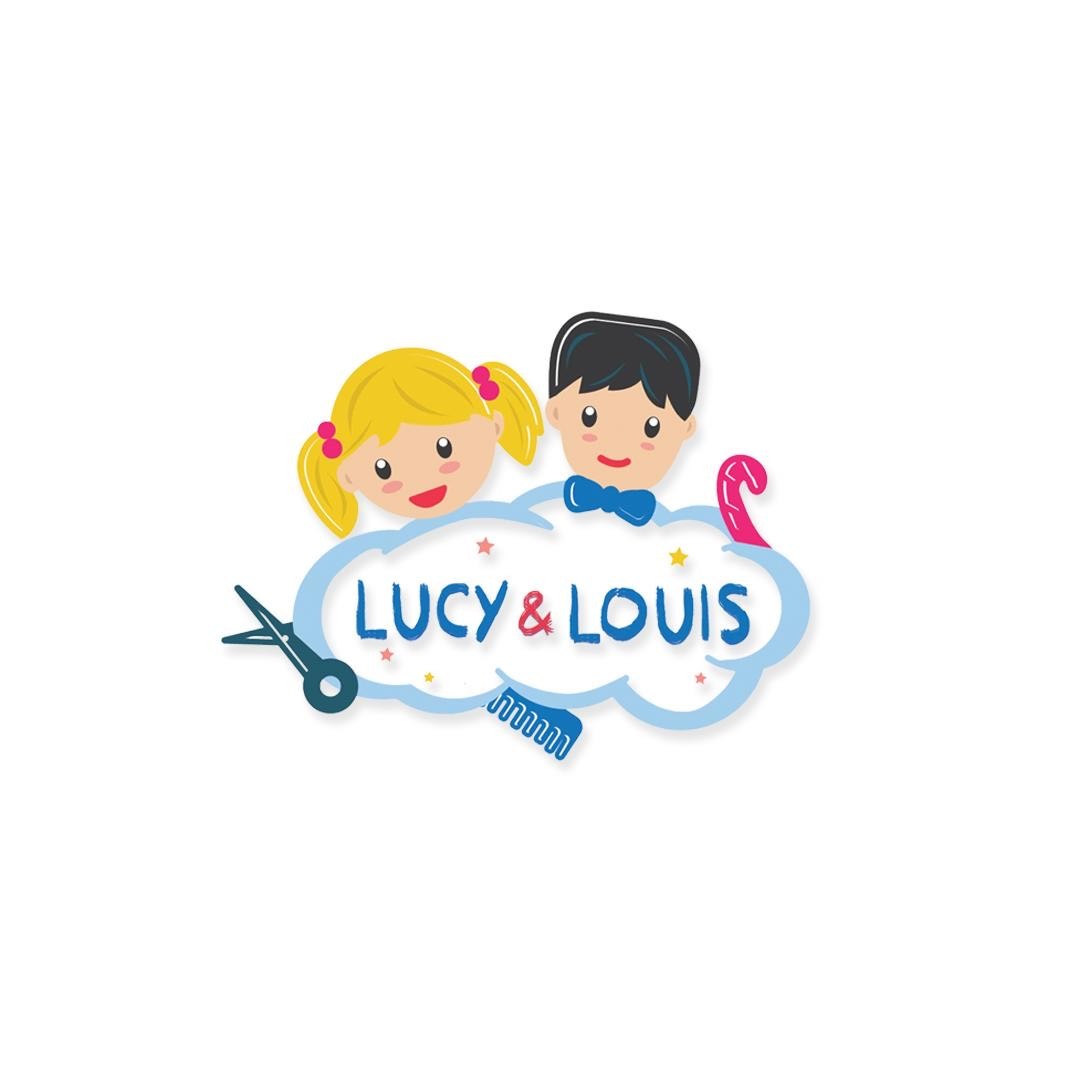 For kids, it's extremely important to cultivate quality relationships while growing up, and Lucy & Louis is focused on helping nourish these early friendships that can last a lifetime. Lucy & Louis is a hair salon in Canada that not only takes care of kids' appearances with expert haircuts, but also organizes events where kids can meet their peers and play games that are both fun and educational.
"Our goal is to provide a place for kids to express themselves, grow and learn, and meet like-minded peers. We have animators who take care of the entertainment, and this way, parents can get some time off and have a date night or a self-care day to relax. At the salon, we play various games like Battleship, table soccer, basketball, board games, and more. We really try to integrate board games so that the experience can be educational. We have Monopoly and Guess Who? for example," the Lucy & Louis leadership shares.
Lucy & Louis is loved by kids and parents alike. By making the hair-cutting process simple for kids, the salon is creating plenty of positive memories. "Kids always remember getting their hair cut for the first time. It changes the way they look, and when they are young, they are very impressionable. We try to make this a fun experience so their first experience with a haircut is a good one. Otherwise, it could really have a negative and long-lasting impact. We are getting a ton of positive feedback and reviews from parents saying their kids not only loved getting their hair cut but were even asking to go again," a member of the team says.
Customer satisfaction is extremely important for Lucy & Louis, echoing the values of their owner company, TripleOne. TripleOne is a decentralized company where users from across the world come together to vote and invest in different ventures. Founded by James William Awad, a renowned entrepreneur from Canada, TripleOne is a pioneer in its own right. The company heavily invests in innovation and is always open to new ideas for businesses. Each user contributes as much as they like, and at the end of each month, they get paid according to that. Anyone can join TripleOne regardless of where in the world they live or their nationality.
Lucy & Louis is dedicated to creating the atmosphere of a "home away from home," where kids feel supported and encouraged to express themselves. The experience doesn't stop in the salon, though; there are home haircut kits available online for both boys and girls that include not only the necessary tools, but toys as well. Parents are raving about Lucy & Louis. The salon intends to keep innovating in order to keep them excited and is currently adding a new mural as well as improving their snack bar and waiting room. While COVID-19 initially slowed down business for  Lucy & Louis, it is back on track and poised for its biggest growth yet.