A medical student using his own failure experience for the betterment of life of others, story of Zachery Dereniowski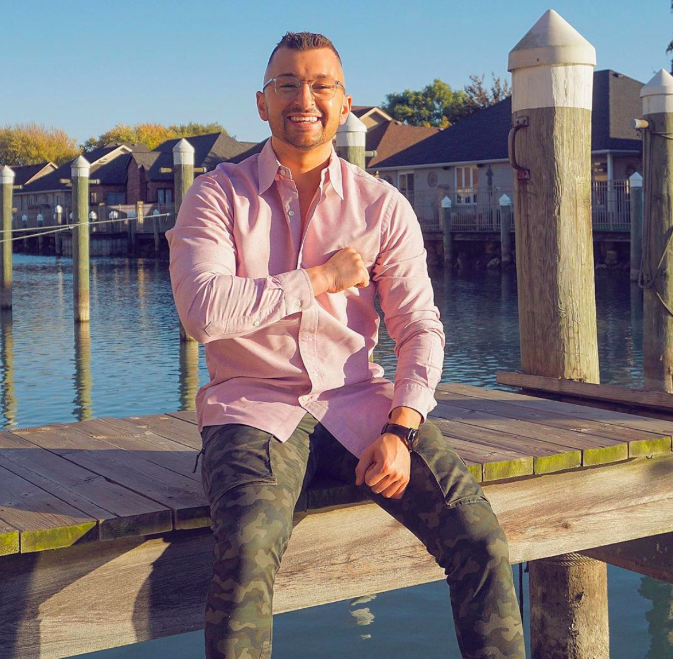 Zachery Dereniowski, a medical student whose purpose of life is to empower others. The 27-year-old is exploring the world, discovering his passion and is using his own life experiences for the betterment of others. In his words, "I think life is not about you or me. I think life is about the footprint we leave in bettering the lives of others."
Zachery who is born in Windsor, ON Canada, is a medical student at the University of Sydney in Australia pursuing the Post-Graduate Doctor of Medicine Program. He pursued Bachelor of Human Kinetics from the University of Windsor, Windsor, ON and Post-Baccalaureate in Pre-Medical Studies from Lawrence Technological University, Southfield, MI.
A dual U.S. and Canadian citizen, he has experienced the life of a busy border city and observed the difference between basic health care facilities provided. In Canada, the facilities are affordable but are not easily accessible whereas it is the other way around in the US.
Inspired by Kobe Bryant, he has a keen interest in playing basketball and loves staying active, the outdoors, and working out. He considers himself a scary movie buff. He indulges himself in spontaneous road trips. He says after exploring the natural beauty of New Zealand, it is his favourite holiday destination.
We all have our share of struggles. So does he. It was difficult for him to score well on the MCAT and get into a extremely competitive medical program after he underachieved in college. In the first year of college he scored 0.59 GPA, as a result, he was Required to Withdraw from the Biochemistry program. He pumped inspiration in himself with this failure and several lessons learnt. He completed his studies and scored a 4.0 GPA over his last 9 consecutive semesters and over 510 in MCAT in his first attempt. 
Zachery is now a motivational speaker. He has been working as an MCAT tutor and wants to continue to help educate, empower, and mentor-driven students wanting to maximize their MCAT scores. 
At present, he is creating content to empower people, especially once who are suffering from mental health issues. He is one of TikTok's top mental health advocates with over 400K followers. He has been interviewed by the Sydney Herald regarding his platform and giving those facing mental health issues a voice. He wants to continue to spread awareness and wants to tell people that they are not alone and worthy of a better life. He looks forward to supporting people and educating them for using their voice for the betterment of their lives.
The Benefits Of Staff Training And Development In Geriatric Care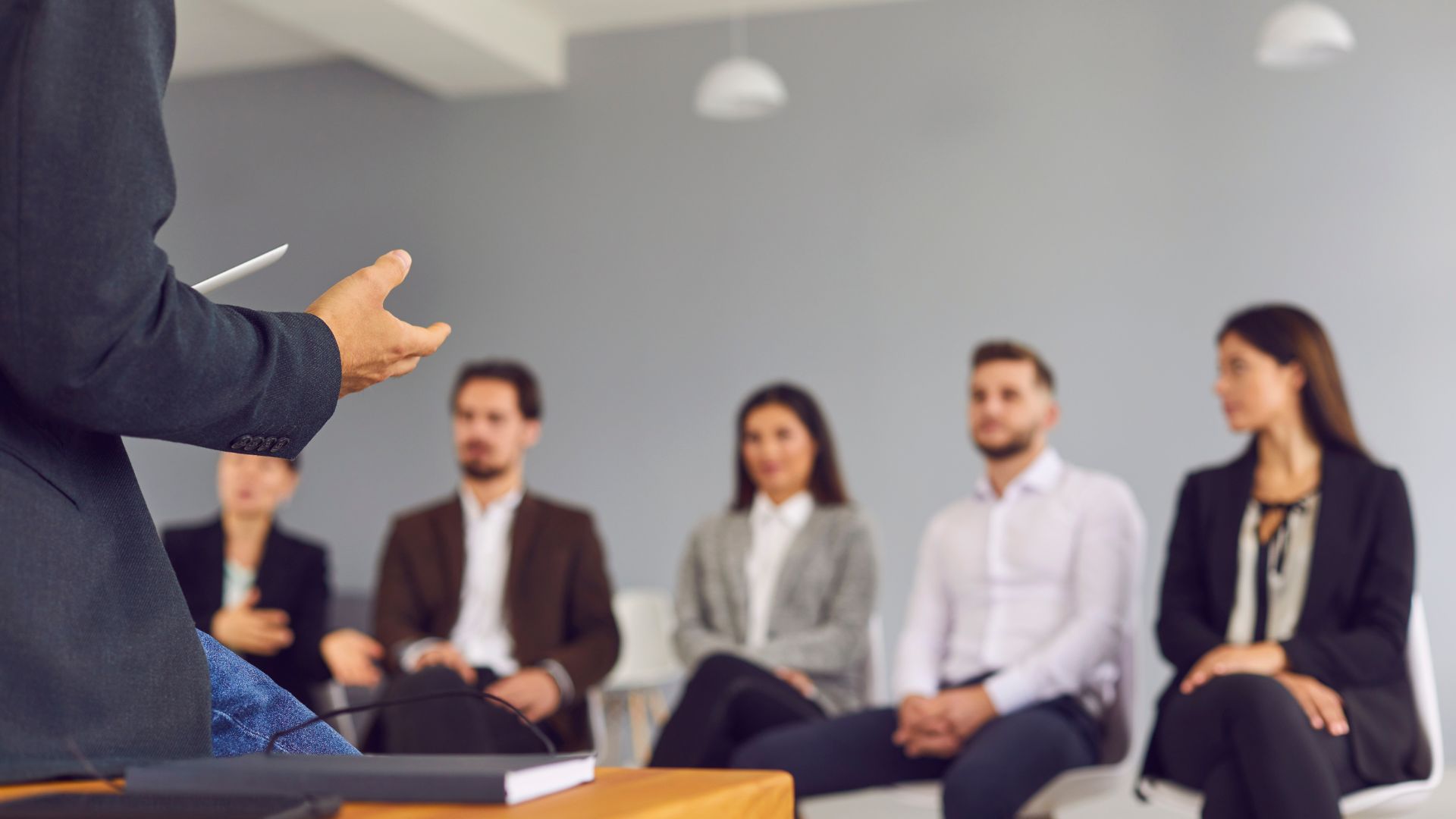 Staff training and development are critical in the senior care industry to ensure high-quality care for elderly patients. As the population ages, the demand for senior care is increasing, and the quality of care provided by staff can significantly affect patients' physical and mental health. Therefore, business owners must invest in staff training and development to ensure optimal patient care and achieve business success. Lisa Winters, New York City, explores the benefits of staff training and development in geriatric care.
Enhance Patient Care
The primary focus of senior care is to provide quality care to elderly patients, and staff training and development contribute to this aspect significantly.
Properly trained staff understand the unique needs of elderly patients, such as medication management, mobility assistance, and specialized therapy. Training ensures staff knows the latest techniques and best practices for geriatric patients.
Staff development also helps employees recognize factors that affect an elder's physical and mental health, enabling them to provide personalized care.
Better Healthcare Outcomes
Proper staff training and development can lead to better healthcare outcomes for seniors. Employees who understand managing chronic health conditions can provide better care and help prevent complications.
Additionally, staff who are trained in fall prevention can reduce the number of falls that occur in the facility, leading to reduced hospitalizations and improved resident health.
Improve Staff Productivity
Training and development allow employees to learn new and refine old skills, making them more productive in their work. Regular training sessions help employees stay updated with new tools or procedures that could help them perform their job more effectively.
Increased productivity eventually translates into better patient care, reduced employee turnover, and improved business operations.
Retain Employees
Staff development programs give employees a sense of career development, vital to retention. Opportunities to advance and broaden their skills through training can motivate employees to stay within the company.
Employers can benefit from reduced staff turnover, improved productivity, and a stable workforce.
Increased Staff Confidence
Training and development can increase employee confidence by providing new skills and knowledge to perform their job correctly.
When properly trained, employees are more willing to take on new responsibilities and more challenging tasks, avoiding mistakes that can lead to poor patient care or safety hazards. Confidence in their abilities improves staff morale, leading to better teamwork and more effective operations.
Improved Communication
Effective communication is crucial in senior care, as employees must work together to meet the needs of residents.
Staff training and development can improve communication skills, helping staff members communicate effectively with residents, families, and coworkers. Improved communication can improve care coordination, increase resident satisfaction, and reduce misunderstandings.
Compliance With Regulations
The geriatric care industry is highly regulated to safeguard patients and the staff. Refresher training on regulatory requirements is essential to avoid violations that could harm patients and result in significant fines.
Training and development around sensitive issues such as patient confidentiality or infection control can also ensure that staff follows the established guidelines, protecting patients from harm.
Reduced Costs
Although investing in staff training and development may seem expensive, it can result in cost savings in the long run when well-trained staff is better equipped to identify potential issues before they become significant problems, reducing the need for expensive interventions.
Improved Reputation
Providing high-quality senior care requires a team of well-trained and knowledgeable staff. When staff are well-trained and developed, this can lead to an improved reputation for the organization providing the care.
Families and seniors are more likely to trust an organization that invests in its staff and provides quality care.
Conclusion
Lisa Winters, New York City, believes staff training and development are central to the success of geriatric care facilities. Investing in employee education can improve patient care and business operations, increase employee retention, higher employee morale, and adherence to regulatory compliance. Business owners should prioritize staff training and development to ensure optimal patient care and provide a supportive work environment.