A StartUp that made the Local Kirana Stores stand in front of the Global e-Commerce Majors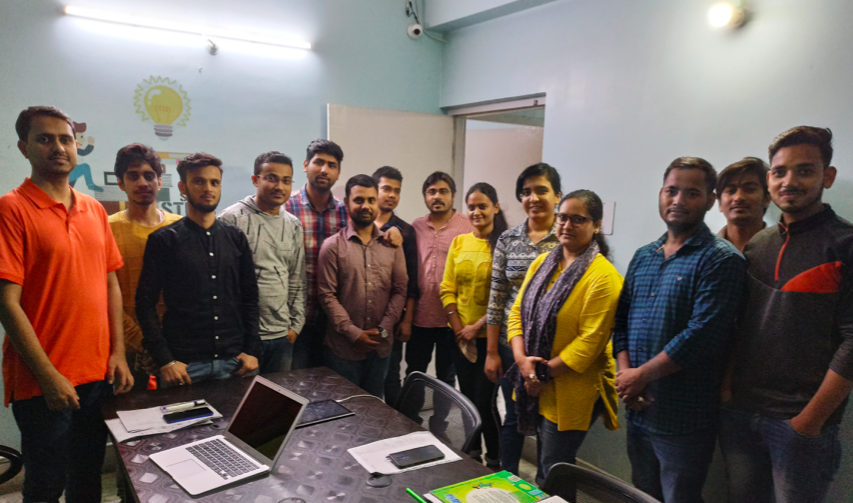 Indians have been traditionally relying on neighborhood stores (Kirana store) for food. The strong presence, network and overall personal level relationship establish them very deep in Indian society. Neighborhood stores are as old as this country is and still both partners are fulfilling the desire, need and expectations of each other but with the advancement of technology, the use of Smartphone and emergence of E-commerce local grocery stores are losing its charm.
A computer engineering graduate Mannu Jha, who born in a family that lives on the earning of small Kirana shop in the remote village of Bihar, when saw that old hubs of grocery shopping are losing its charm and relevancy due to emergence of E-commerce and Superstores as well as inadaptability of traditional Kirana store with technology and new trends. He decided to re-establish local Kirana once again and come up with a StartUp that incarnate Age-old Mom-Dad shop digitally to save the ancient shopping heritage, a StartUp that made local grocery stores stand in front of the global e-commerce majors.
Mannu reveals their agenda and state "I want a StartUp that incarnate Age-old Mom-Dad shop digitally to save the ancient shopping heritage and made local Kirana Stand in front of the global giants."
Germination of Idea
It was summer of 2019, Mannu is busy in his regular business stuff but every businessman is, first of all, a family man. No matter what you are, you have to go to buy ration. Mannu also has to dispatch his responsibility and went to a nearby grocery store where he found his old dream to revolutionize the Kirana store. He hanged all his old projects and work in nights to characterize his old dream. Resultantly "OkkJi" came into existence.
"I just want to tune old Kirana store according to new age and provide them a digital look that they cannot bear alone. I also want to uplift the additional responsibility like home delivery, documentation from shopkeepers so that they can focus on their business" Mannu explains his motives behind OkkJi.
The litmus test of the feasibility of Idea
Taking any decision is quite easy but implementing it in real is rather tough and complicated. This also happens with Mannu's conception. So, marathon churning and survey start to know the on-ground feasibility, need and acceptance of the very idea.
Team Okkji criss-cross its first target city "Patna" trice to know the response from shops as well as the customer side. The rich & old retail market and dense population of Patna is a natural choice for us. The potential and future growth of the city also drags us towards it.
They find a very overwhelming response from shops and customers both. The responses of local Mom-dad shops are quite encouraging as they are facing tough competition from Superstore and e-commerce players.
"We just want to know that these thoughts are not just the mind of our mind, are common people also facing similar problems that's why we have conducted three intense surveys across the city," Ravi added who look after the research and development.
They get very encouraging responses from buyers and common family persons as they do not want to spend their home weekend in long queues of any supermarket and hesitate to buy groceries from e-commerce but have full faith in their neighbourhood Kirana store.
Journey to the Characterization of OkkJi App
After testing the idea and its on-ground acceptance Team OkkJi they themselves into work to characterize concept OkkJi to App OkkJi.
Mannu along with key members handpick the best professionals to build a perfect team. They hire expert hand for the development of OkkJi App according to their expectations and visualization. Experience and young marketing team take responsibility to convince and associate shops, creative catalogue and inventory develop many sets of catalogue based on the taste of the city and shop's potential.
Finally, OkkJi App is ready to launch and pre-registration starts with a big hit.
Sudden stroke and additional feather
Mannu and his team are all set to bang traditional grocery shopping mechanisms but the sudden outburst of COVID 19 that suspended all on- ground operation. It was terrible times for a new initiative but team OkkJi takes this break as an opportunity to evaluate and retrospect. Something excellent always comes out of introspection. Team OkkJi also gets some new feather-like OkkJI Fast- A dedicated delivery system, OkkJi direct- A smooth and traffic-free channel for manufacturers and a diverse range of subscription plans as OkkJi Direct.
"Lockdown starts with a sudden calamity for us but after some time we realize that it an opportunity to refine our services and evaluate the whole project" one of them added.
These words represent the dedication and association of members with the project.
Loss becomes gain
Lockdown and COVID outburst stops registration of shops because marketing executives cannot go to shops physically for registration.
In the other hand pre-registration for customers is getting overwhelming response that not only evokes enthusiasm and energy among the team but also inspire to perform the best.
This period advertises the idea in a great way also without even a single penny investment on advertisement as people realise and experience the need and relevancy of home delivery, the importance of neighbourhood Kirana, and inefficiency of Super market. They desperately need a channel that connects common people to neighbourhood Kirana digitally. Shops also realises the importance of digitalization and additional hand in terms of delivery.
"Lockdown, actually establish the demand of digitalization that smoothen our operation and marketing strategy. So, we start registration of shops digitally and get almost 100 stores in our panel. This response made us launch "Beta" phase of App that is quite useful for Retailers."
With the initial potential and hope of 30000 order delivery in a month, team OkkJi is starting its journey in a royal manner and very Soon industry, as well as people, will hear the thump of its arrival, which has enshrined itself among all kinds of prohibition and Lockdown.
The dedication and zeal to revolutionize old age practice according to the digital era and contemporary technical adaptations is the core of this startup that not only maintain the living heritage of shopping as well as give thrust to individual entrepreneurship along with customers satisfaction.
Cobalt Advisors Complaints Already Starting For Debt Consolidation Loans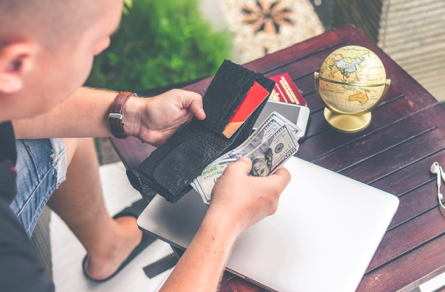 Cobalt Partners: Can You Trust Them?
Cobalt Advisors and Credit 9 have joined Saxton Associates and Hornet Partners in flooding the market with debt consolidation and personal loan offers in the mail. The problem is that the terms and conditions are at the very least confusing, and possibly even suspect. The interest rates are so low that you would have to have near-perfect credit to be approved for one of their offers. Best 2020 Reviews, the personal finance review site, has been following Carina Advisors (also known as Corey Advisors, Pennon Partners, Jayhawk Advisors, Clay Advisors, Colony Associates, and Pine Advisors, etc.).
Consolidation loan occurs when someone decides to pay off several smaller loans with a single larger loan. You are lumping together all your payments into a single large payment. One of the benefits of the larger loan is a lower interest rate than smaller loans.
Moreover, the term on the larger loan is often longer which can lower the amount the person has to pay every month.
Most creditors offer consolidation as an easy solution for debt problems. While a consolidation loan can make it easier to control your debt because you only have a single payment to remember, it doesn't address the main reasons why you got into the debt in the first place.
That being said, a consolidation debt is an efficient way to help you make short work of your debt and significantly improve your financial life. There are many kinds of consolidation loans for creditors to choose from. Make sure you select the right type of consideration loan for your particular financial situation.
Loan Consolidation for Students
Student loan consolidation is popular among students but it is important to have a college degree to qualify. The debtor can take all of their loans from previous years and consolidate them into a single loan. This will lock the interest rate to prevent it from rising over a long period of time. Moreover, student consolidation loans will stretch out over a longer time frame which will reduce the monthly payments, but it won't save you from having to pay the interest.
Since you won't be taking out any more student loans, this type of consolidation loan is a great option. Most people can only consolidate their federal loans, but this will make managing the loan much easier since they have to worry about a single payment every month.
If you want to learn more about the student consolidation loan, get in touch with the US Department of Education's Direct Loan Program. These entities will help you consolidate the loan and lock in a fixed interest rate. You may even seek a payment forgiveness program. The consolidation must be done through the Direct Loan Program to qualify for repayment benefits.
Unsecured Consolidation Loans
Unsecured consolidation loans are unsecured loans that are offered by banks and credit unions. They are also known as signature loans. The interest rates on unsecured loans are lower than the credit card's. Most people take out the loan for a certain period of time.
Despite its advantages, unsecured consolidation loans can offer a low-interest rate, but it may not be that great for many debtors. Moreover, it still doesn't address the main reason why most people got into this problem in the first place: a spending problem.
Without addressing this issue first, you may 'relapse' and rack up more credit card refinancing vs debt consolidation, not to mention the fact that you still owe payments on the consolidation loan. If you decide to go this route, you should stop the use of your credit cards entirely.
You may have received unsecured consolidation loan offers in the mail. But it is searching in more credible sources to see if you can qualify for a better loan. Apply at your credit union ort local bank in addition to the offers in your mail. It is worth reading online reviews of the loan and the creditor offering the consolidation loan.
Home Equity Loan (aka Second Mortgage)
This type of consolidation is a home equity loan or a second mortgage. This gives people the option of borrowing against their property (or their home) and utilize this money to pay off their debts on credit cards that may have been accrued.
Because the loan is secured against the equity in the home, this option provides you with the lowest interest rates but also increases your risk of losing your property if you fail to make the payments on time. At the end of the day, most people end up going back into debt out of force of habit in just a few years' time. Make sure to be weigh the pros and cons of this option before choosing it. 
If you are thinking about home equity loans, make sure to stop using your credit cards completely before you accrue further debt on them. It is worth your time to thoroughly research all the different banks and companies that offer home equity loans. As a general rule of thumb, you may qualify for lower interest rates if you go through your credit union or local bank. 
Is Consolidation Loan Going to Help Me Recover From Debt
While consolidation loan seems like a good option if you think about it, it is important to weigh all your options before signing up for it. As mentioned earlier in the article, most people are spendthrifts and end up back with crippling debt after having just paid their previous loan off. Using a consolidation loan requires discipline and access to a steady source of income.
This is a serious problem that can get even worse for you if you keep resorting to debt consolidation. In most cases, the best solution is to set up a personalized debt payment plan. This will help you identify your spending patterns and the complete breakdown of cash flow. A bird's eye view of your finances will help you turn your finances around and get the best possible results.
If as a last resort, you do decide to go down the consolidation loan route, make sure to do your research into all the creditors near you. Whenever possible, look for ways to minimize the interest on your loan and secure the longest pay off time.  Your goal should be to lower the interest rate to help you quickly pay off the loan without a hitch. 
Finally, there are many budgeting apps that let you take full control of your budget. They provide insights into your spending and let you keep your money situation under control.