A StartUp that made the Local Kirana Stores stand in front of the Global e-Commerce Majors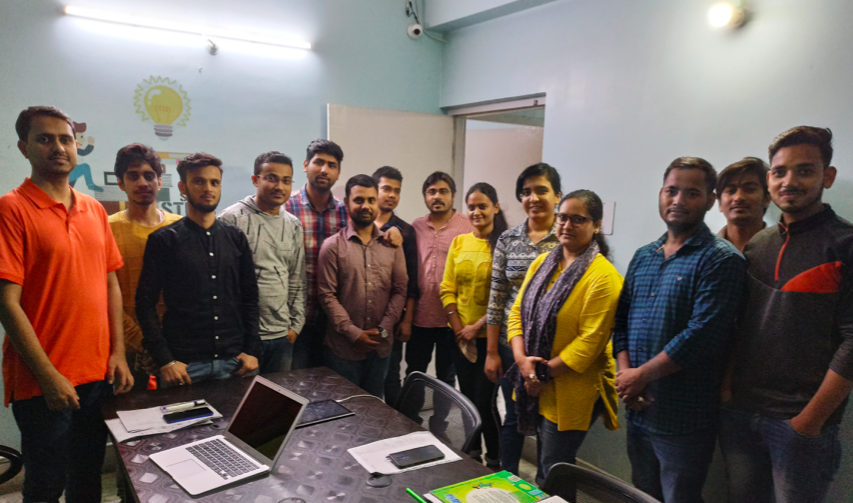 Indians have been traditionally relying on neighborhood stores (Kirana store) for food. The strong presence, network and overall personal level relationship establish them very deep in Indian society. Neighborhood stores are as old as this country is and still both partners are fulfilling the desire, need and expectations of each other but with the advancement of technology, the use of Smartphone and emergence of E-commerce local grocery stores are losing its charm.
A computer engineering graduate Mannu Jha, who born in a family that lives on the earning of small Kirana shop in the remote village of Bihar, when saw that old hubs of grocery shopping are losing its charm and relevancy due to emergence of E-commerce and Superstores as well as inadaptability of traditional Kirana store with technology and new trends. He decided to re-establish local Kirana once again and come up with a StartUp that incarnate Age-old Mom-Dad shop digitally to save the ancient shopping heritage, a StartUp that made local grocery stores stand in front of the global e-commerce majors.
Mannu reveals their agenda and state "I want a StartUp that incarnate Age-old Mom-Dad shop digitally to save the ancient shopping heritage and made local Kirana Stand in front of the global giants."
Germination of Idea
It was summer of 2019, Mannu is busy in his regular business stuff but every businessman is, first of all, a family man. No matter what you are, you have to go to buy ration. Mannu also has to dispatch his responsibility and went to a nearby grocery store where he found his old dream to revolutionize the Kirana store. He hanged all his old projects and work in nights to characterize his old dream. Resultantly "OkkJi" came into existence.
"I just want to tune old Kirana store according to new age and provide them a digital look that they cannot bear alone. I also want to uplift the additional responsibility like home delivery, documentation from shopkeepers so that they can focus on their business" Mannu explains his motives behind OkkJi.
The litmus test of the feasibility of Idea
Taking any decision is quite easy but implementing it in real is rather tough and complicated. This also happens with Mannu's conception. So, marathon churning and survey start to know the on-ground feasibility, need and acceptance of the very idea.
Team Okkji criss-cross its first target city "Patna" trice to know the response from shops as well as the customer side. The rich & old retail market and dense population of Patna is a natural choice for us. The potential and future growth of the city also drags us towards it.
They find a very overwhelming response from shops and customers both. The responses of local Mom-dad shops are quite encouraging as they are facing tough competition from Superstore and e-commerce players.
"We just want to know that these thoughts are not just the mind of our mind, are common people also facing similar problems that's why we have conducted three intense surveys across the city," Ravi added who look after the research and development.
They get very encouraging responses from buyers and common family persons as they do not want to spend their home weekend in long queues of any supermarket and hesitate to buy groceries from e-commerce but have full faith in their neighbourhood Kirana store.
Journey to the Characterization of OkkJi App
After testing the idea and its on-ground acceptance Team OkkJi they themselves into work to characterize concept OkkJi to App OkkJi.
Mannu along with key members handpick the best professionals to build a perfect team. They hire expert hand for the development of OkkJi App according to their expectations and visualization. Experience and young marketing team take responsibility to convince and associate shops, creative catalogue and inventory develop many sets of catalogue based on the taste of the city and shop's potential.
Finally, OkkJi App is ready to launch and pre-registration starts with a big hit.
Sudden stroke and additional feather
Mannu and his team are all set to bang traditional grocery shopping mechanisms but the sudden outburst of COVID 19 that suspended all on- ground operation. It was terrible times for a new initiative but team OkkJi takes this break as an opportunity to evaluate and retrospect. Something excellent always comes out of introspection. Team OkkJi also gets some new feather-like OkkJI Fast- A dedicated delivery system, OkkJi direct- A smooth and traffic-free channel for manufacturers and a diverse range of subscription plans as OkkJi Direct.
"Lockdown starts with a sudden calamity for us but after some time we realize that it an opportunity to refine our services and evaluate the whole project" one of them added.
These words represent the dedication and association of members with the project.
Loss becomes gain
Lockdown and COVID outburst stops registration of shops because marketing executives cannot go to shops physically for registration.
In the other hand pre-registration for customers is getting overwhelming response that not only evokes enthusiasm and energy among the team but also inspire to perform the best.
This period advertises the idea in a great way also without even a single penny investment on advertisement as people realise and experience the need and relevancy of home delivery, the importance of neighbourhood Kirana, and inefficiency of Super market. They desperately need a channel that connects common people to neighbourhood Kirana digitally. Shops also realises the importance of digitalization and additional hand in terms of delivery.
"Lockdown, actually establish the demand of digitalization that smoothen our operation and marketing strategy. So, we start registration of shops digitally and get almost 100 stores in our panel. This response made us launch "Beta" phase of App that is quite useful for Retailers."
With the initial potential and hope of 30000 order delivery in a month, team OkkJi is starting its journey in a royal manner and very Soon industry, as well as people, will hear the thump of its arrival, which has enshrined itself among all kinds of prohibition and Lockdown.
The dedication and zeal to revolutionize old age practice according to the digital era and contemporary technical adaptations is the core of this startup that not only maintain the living heritage of shopping as well as give thrust to individual entrepreneurship along with customers satisfaction.
Shaquille Hinkson Focuses on Efficient and Quality Service to Stand Out in the Market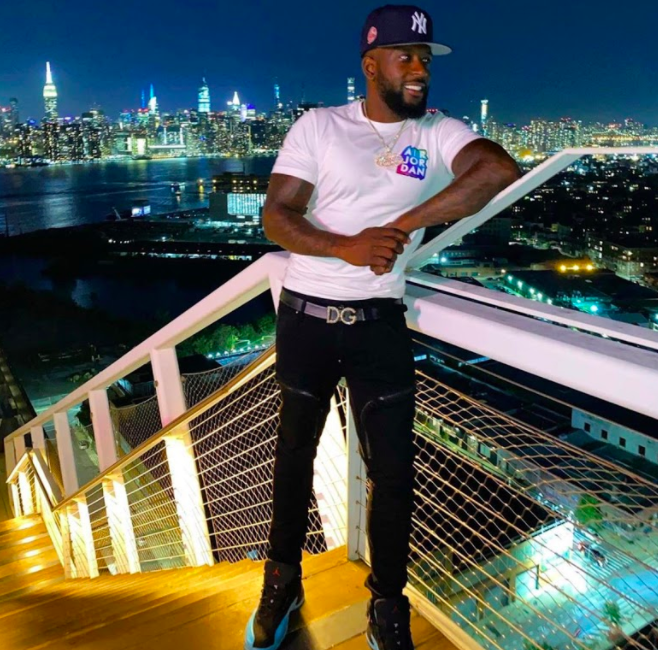 Shaquille Hinkson, a 27-year-old young entrepreneur, has utilized his passion for vehicles to succeed in the business world. His constant efforts and good publicity have helped him gain millions of business growth opportunities. Shaq has always remained focused on his goals and he has dedicated himself to achieve exceptional results.
Shaquille took 10 years to build his successful business, Nicks Professional Touch. He began his journey at the age of 17 and progressively build his business with stern dedication in his mind. In the beginning, he started his own car wash service and now he has come a long way in the world of car detailing industry.
Strong Commitment to his Business
The young entrepreneur knew that he would not get successful overnight so he started making efforts to consistently grow his business. He put his focus in the right area and started investing in his efforts to advertise.
This helped him to gain more business growth and people started recognizing his products as well as services. He bought a truck and he labeled it with all the information about his enterprise. This act of advertising helped him to grow his idea and get more clients.
Explore Means of Communication
Shaquille Hinkson tried many advertising strategies to spread the word about his business. He started to make business cards, promoted his business through social media networks, and invested in online advertising. It helped his business brand gain recognition in a limited time.
Focus on Efficiency and Quality
The young entrepreneur has always focused on providing efficient and quality service. It is something that distinguishes his business from others. His quality service in his business ventures namely Nicks Professional Supplies and Nicks Professional Education helps him stand out in the car detailing industry.