Advances in Forensic Science: Innovations Shaping Criminal Investigations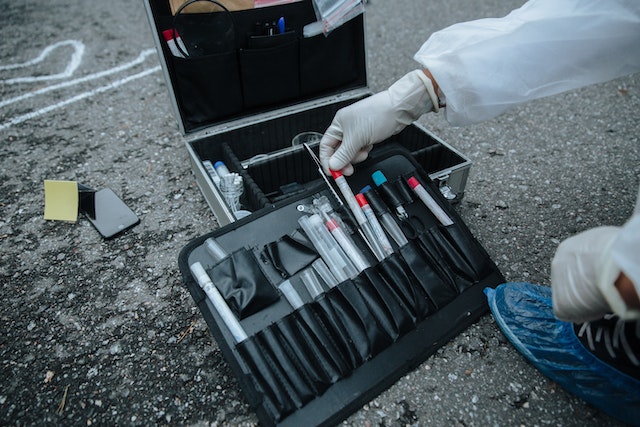 Forensic science is one of the core foundations of our justice system, providing essential tools to solve crimes and bring perpetrators to justice. With sophisticated techniques, forensic science deciphers hidden clues, interprets complex data, and illuminates connections that can lead to decisive conclusions.
In the current era, innovation fuels this discipline, sparking new methodologies that significantly boost crime detection capabilities. As we witness an accelerating pace of progress, it's evident that the field of forensic science is not just adapting but indeed evolving, reinforcing its integral role in delivering justice.
Novel Fingerprint Analysis Techniques 
Fingerprint analysis, a time-honored method in forensic science, is experiencing a wave of innovation. The advent of advanced technologies has caused a paradigm shift in approaching this age-old technique. It's not just about matching patterns; fingerprints can reveal new information.
With new tools, forensic scientists can glean insights into the suspect's lifestyle habits and substance use far beyond identity confirmation. This uncharted territory offers a wealth of additional clues for investigators.
Breakthroughs in DNA Analysis 
Delving into DNA analysis, how significantly it has propelled forensic science forward is evident. Next Generation Sequencing, a technique that reads DNA at unprecedented speed and efficiency, has become a critical tool in the forensic arsenal.
Forensic scientists can now dissect even the most challenging DNA samples compromised by time, decay, or environmental factors. Imagine a years-old case, untouched, unsolved, its clues weathered away. DNA analysis shines here, extracting useful information from nearly invisible or degraded samples.
Amid this scientific evolution, professionals with a degree in forensic science are emerging as critical players. Armed with a rigorous academic foundation, they apply these groundbreaking DNA techniques to unsolved cases, unraveling mysteries that once seemed impossible.
Their contributions continue to shape how we understand and utilize DNA analysis in forensic science, giving fresh momentum to criminal investigations.
The Rise of Digital Forensics 
Though offering immense convenience, the digital world has opened doors to a new breed of crime – cybercrime. The frequency and complexity of such offenses have created an urgent need for robust and adept digital forensics.
This specialty focuses on the meticulous extraction and evaluation of digital information for use in legal proceedings. Forensic experts dig deep into the digital abyss, unraveling complex webs of information. They retrieve hidden or deleted data, analyze network communications, and trace digital footprints to unmask the perpetrators.
The task isn't easy. Cybercriminals are increasingly sophisticated, employing new techniques to cloak their illicit activities. But the field of digital forensics is keeping pace. As technologies evolve, so does the art of digital forensics, growing more effective and nuanced in its approach.
Progress in Forensic Anthropology 
Forensic anthropology revolves around the study of human skeletal remains, unraveling clues about the deceased. Over time, this field has witnessed dramatic progress, which has enhanced its capabilities and precision.
Today, cutting-edge imaging technologies, such as 3D scanning, have come into play. These offer detailed visualizations of skeletal structures, yielding valuable insights. Advanced statistical techniques have opened up new opportunities to complement these technologies.
Now, with more certainty than ever, we can determine the age, sex, and potential cause of death from skeletal remains. The human body, even in death, tells a tale. It leaves behind an imprint that forensic anthropologists skillfully interpret. This amalgamation of technology and statistics is transforming crime-solving efforts.
Advances in Ballistics Examination 
Ballistics examination, integral to many criminal investigations, involves the analysis of bullets and casings to help piece together the narrative of a crime. The recent influx of advanced technologies, like 3D imaging and automated comparison systems, is transforming this domain.
3D imaging, for instance, captures microscopic details of bullets and casings, revealing intricate patterns that were previously hard to decipher. These details can unlock vital clues in criminal investigations, from linking a bullet to its firearm to retracing the trajectory of a shot.
Meanwhile, automated comparison systems expedite the matching process, swiftly scanning databases to find potential matches. With these advancements, ballistics examination is becoming increasingly precise, which amplifies the reliability of its evidence.
Cutting-edge Forensic Toxicology 
Forensic toxicology operates at the intersection of law and medicine, detecting and identifying drugs or toxins in the human body. As a pillar of forensic science, its advancements directly impact the field.
The proliferation of new laboratory equipment has catapulted the capabilities of forensic toxicology. For instance, liquid chromatography-mass spectrometry, a technique of impressive sensitivity, has revolutionized substance detection. It can discern incredibly small quantities of substances, transforming droplets of evidence into torrents of insight.
Whether the case involves alleged poisoning or substance misuse, this technique has proven invaluable. These technological breakthroughs are vital contributors to the integrity of evidence presented in legal proceedings.
Microbial Forensics: A New Dawn 
Microbial forensics is a relatively nascent discipline that has already sparked much interest and anticipation. This field focuses on investigating the microbiome, a rich community of microbes.
Each individual and location has a unique microbial signature. By studying these signatures, forensic scientists can glean unexpected yet vital insights. The microbes may reveal the identity of a suspect, track a person's movements, or even provide clues to the cause of death.
The potential of microbial forensics is immense. It's like a new language that, when decoded, can unveil secrets invisible to the naked eye.
Evolving Legal Implications and Ethical Considerations 
As forensic science advances at an impressive pace, it brings along a ripple effect of evolving legal implications and ethical considerations. Legal bodies and ethicists are navigating uncharted waters to address these emerging challenges.
Privacy concerns sit atop the list of issues. Forensic science can now extract personal information from pieces of evidence that, while valuable for investigations, raises questions about data privacy. The potential for misinterpretation of complex scientific evidence is another concern. While offering detailed insights, advanced techniques require specialized knowledge for correct interpretation, highlighting the need for expert witnesses in courtrooms.
Moreover, using probabilistic genotyping algorithms in DNA analysis has sparked debates. These algorithms can help solve cases, but there are concerns over their accuracy and the transparency of their methodology.
Conclusion
Forensic science stands on the brink of a revolutionary era. Rapid advancements in DNA analysis, digital forensics, forensic anthropology, and other domains alter the crime-solving landscape. These innovations, driven by those with a degree in forensic science, enable more accurate, effective investigations.
Yet, they also demand fresh legal and ethical considerations. As we march forward, we must ensure these breakthroughs are leveraged responsibly, optimizing their potential while safeguarding individual rights. The future of criminal investigation hinges on this delicate balance.
How Business Leaders Can Address the Climate Crisis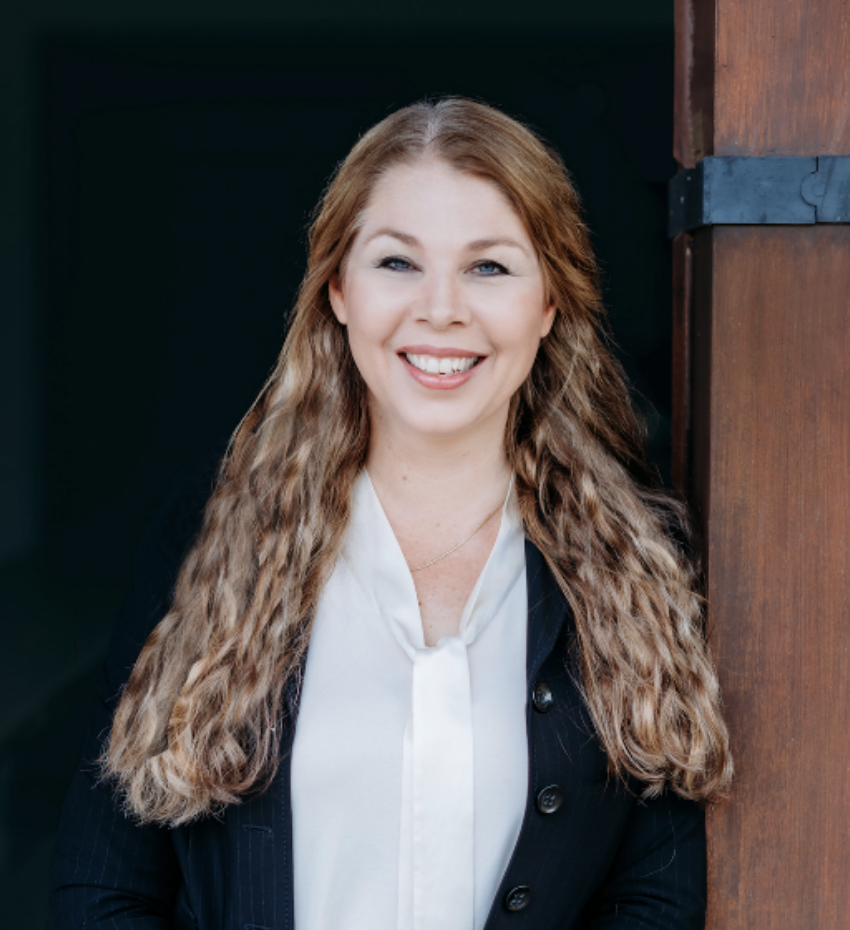 There is growing pressure for business leaders to take action for reducing their emissions and figuring out ways to deal with the causes and consequences of climate change. Many businesses are seeking a better understanding of the risks and opportunities of our changing climate and sustainability conditions. Furthermore, engaged customers, stakeholders, and suppliers, are putting increasing pressure on innovative and effective climate change and renewable energy solutions.          .
In order to make businesses more ecological, regenerative, and future-fit for taking the appropriate actions for climate change, we have consulted professionals in the field like Dr.      Anneloes Smitsman to help us get through this crisis.
Smitsman is a revered Dutch futurist, systems scientist, and award-winning pioneer in human development and system change who recently launched the EARTHwise Constitution for a Planetary Civilization, based on her work with living systems. She offers a diverse and inspiring range of systemic solutions that the professional sector requires for addressing the greatest challenges of the 21st Century. In particular for developing the necessary capacities and systems for co-creating thriving worlds and futures, based on new regenerative business models.
Smitsman's career spans many domains, starting in law and political science, she then expanded her work to training business and educational leaders and companies in developing essential capacities for systemic transformation, innovation, corporate sustainability, and climate change preparedness.
Smitsman is also known for her work as an innovative leader and CEO of EARTHwise Centre, a non-profit company providing education, leadership, research, system design, and publications in social innovation, human and organizational development.
Smitsman is also unique in how she brought about revolutionary change in fields of    education, leadership, systems science, regenerative economics, sustainability, and more. And as a professional in the industry, here are a couple of things we have learned from her work for reducing your ecological footprint and creating more regenerative and sustainable business models.       
Developing Climate Action Plans
The first step is to create climate action plans for measuring the sustainability impacts of your business operations, based on measurements that account for essential sustainability thresholds, planetary boundaries, social ceilings, and fair allocations. Developing a genuine action plan, based on innovation and business leadership for climate change, requires going further than seeking to achieve standardized sustainability targets. Instead, set goals that challenge your organization to become regenerative 'by design' and thriving in terms of whole system impact, Smitsman explains. Focus on creating and distributing value beyond your own stakeholders or shareholder interests. Go further than trying to minimize harm, and instead provide leadership and capacities for business operations that focus on creating maximum goodness and whole system value.     
Smitsman also reminds us that leadership for the 'commons' requires innovation through collective decision-making with regards to fair and inclusive allocations of resource distributions and stewardship for the wellbeing of current and future generations.   Conventional market mechanisms that focus merely on carbon offsets and carbon trading, will not provide the incentives for the necessary systemic transformations that are required economically and politically.                    
Building a Culture of Awareness
 It is crucially important to add sustainability, regeneration, and thrivability as a part of your culture. To achieve this, you will need to expand your knowledge of the necessary energy and resource transitions, climate change adaptation and mitigation, low-carbon innovation, as well knowledge of the operational principles of living systems. There are many online courses available to help you prepare your business for the times ahead, and unlock new growth opportunities by developing a life-centered culture of leadership and innovation. This is also the focus of Smitsman's leadership programs for business transformation and systemic innovation.
Working with Sustainable Suppliers
Knowing your partners is particularly important for companies with supply chains. You should take time to choose the best sustainable suppliers who focus on good environmental and sustainability practices. Furthermore, you can choose to reward suppliers who have outperformed your expectations by providing an improved sustainable service or product, as such encouraging continuous improvements for people, planet, and sustainable profits.