Alamo Associates: Debt Consolidation & Holiday Hidden Dangers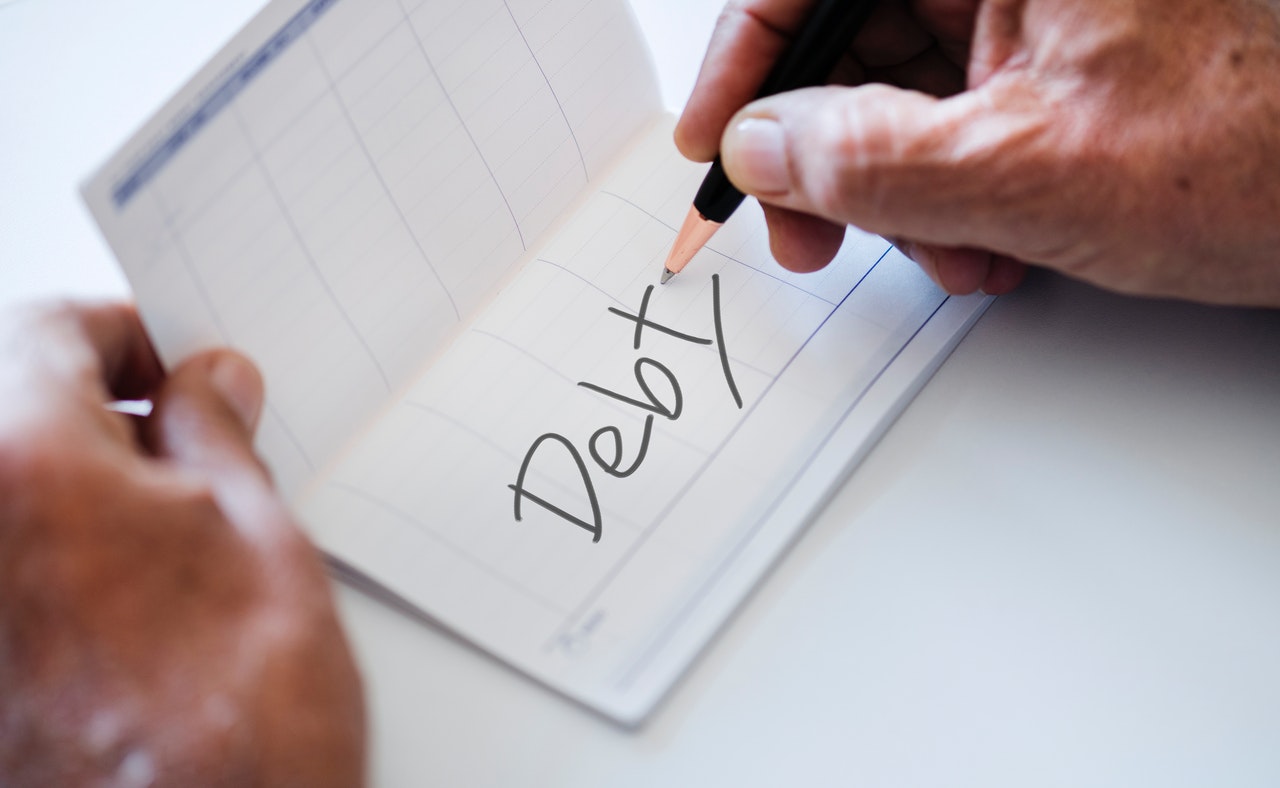 Alamo Associates, Colony Associates and White Mountain Partners have been flooding consumers with debt consolidation offers with low interest rates.  Many people choose to consolidate their various credit card loans and debts by taking out one lump sum loan. This is a dream come true for affected persons since they can successfully eliminate their high-interest credit card debts. The main reasoning behind debt consolidation is that you will be able to go from making multiple payments to different credit card companies to just one loan providing agency with a fully secured annual percentage rate (APR).
The end purpose is to save money on your interest payments so that you will be able to get rid of your debt. While this is an excellent idea in theory, a lot can go wrong if you do not take care of the basic issues that led you into debt in the first place.
Think of debt consolidation as the financial version of liposuction. While it is possible to lose weight in the short term, that does not mean it won't creep right back if you continue to follow the same eating habits. In both cases, it is only a significant lifestyle change that can make a qualitative and quantitative difference.
Using Debt Consolidation Properly
Yes, debt consolidation is a good opportunity for people struggling with multiple very high-interest debts that they can't seem to pay off.  But even if you successfully get rid of all your debt, it will simply pile up all over again if you continue to spend in the same vein. Without a comprehensive overhaul of your whole lifestyle as well as your spending patterns, you will inevitably find yourself in the same situation over and over again i.e. consolidation your loans by taking on more loans.
You can use this strategy in the following situations:
You have multiple medical bills that you need to consolidate urgently (here a

debt consolidation strategy

can give you the time required to pay them all off).

You have far too many bills coming in on a monthly basis and you would like to consolidate them all, till you are left with only one bill every month

You have an excellent credit rating, so you will be able to qualify for the  best package with the lowest possible interest rate

You have decided to start budgeting so that you will get not only get out of debt, but stay out as well
Here, it is very important to consider all the bases before opting for a debt consolidation solution. Suppose you cannot get an unsecured loan at good interest rates and under the circumstances, you might have to put up your home as collateral. This may seem like a good idea because a secured loan typically offers the very best interest rates and long term payment options. But suppose you are not able to meet your commitments and can't make the monthly payments due to a loss of a job, illness or any other reason. It will be well within the legal rights of the lender to move in and auction off your home to recover their amount. Here, your debt consolidation strategy can inadvertently lead to the loss of your home.
The Key Issues with Debt Consolidation
There are many issues with debt consolidation that can potentially lead to negative consequences. Some of them include the following:
o Using the Loan to Increase Spending
Let us suppose a person takes a $50,000 loan to eliminate all of their high interest charging credit card debts. If this person continues to use the same credit cards in the same manner as before, they will have to face a mountain of debt once again. However, this time they will have to also pay the original debt consolidation loan as well.
Merely simplifying the repayment process will not do any good if the underlying reasons are not addressed properly. In fact, it is possible that you might end up being worse off than if you would not have taken the personal loan in the first place.  
o Using Home Equity
Putting up your home equity as collateral can be a very good idea since you will be able to command very attractive interest rates and a highly affordable monthly payment schedule. However, in case of a medical emergency or poor financial judgment leading to a loss of funds, your very home will be in grave danger. In other words, if you are not able to maintain your minimum payments for a certain period of time, you can even potentially lose your house in foreclosure proceedings.
Changing Habits is the Only Surefire Solution
There is only one 100 percent surefire solution to your debt consolidation problem and that is to permanently and irrevocably change your spending patterns. We generally forget our financial limitations and start overspending which leads to high interest-based debt, but we need to solve this problem at root level to prevent repercussions.
The only way around this issue is to refrain from being spendthrift in the first place. Yes, a personal loan can be as low as 4 percent on average and there are no hidden charges or annual fees to take into consideration, but this is not a solution to the problem. Instead, it is symptomatic treatment of a more deep-seated malaise.
Making a specific budget on the first day of the month and following it to the T is the best way to ensure that you retain full control over your financial situation. It is very simple really. All you have to do is to make a highly realistic assessment of your income and expenses every month and simply ensure that the expenses don't exceed the income—that's it.
Conclusion
There is no doubt that a debt consolidation strategy can help you to pay off your debts, but this is not a one-off endeavor alone. It will need plenty of work at your end to ensure a more permanent and long term solution. Without a certain measure of fiscal discipline, the whole strategy will prove to be futile as you will have to repeat it all over again.
Kyrillos Saber's Success Story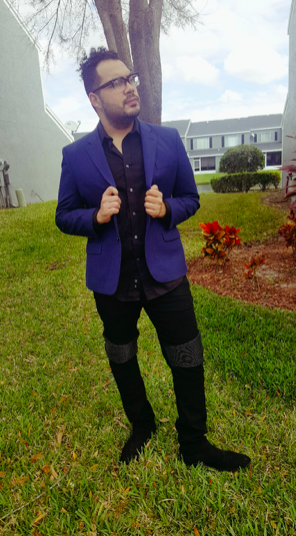 For every person in the world, there is something that serves as their driving force. For some people, the motive is art; for some, it is medicine, some people have a keen interest in sports while some people are really good at science and how the world works. With the dream that a person carries in their heart, the end result for every person is achieving success, and whatever the passion may be, real success can never be achieved without hard work.
Examples of people who are idolized today and admired throughout the world are those who were not only passionate about something but also had the guts and courage to work hard and make their mark in the industry. From Oprah Winfrey to J.K Rowling, Michael Jordan, and several others, success did not just fall at their feet; they recognized what their dream was and worked hard to reach the top.
Among the people who listened to their hearts and followed their dreams, the name of Kyrillos Saber remains distinguished. Kyrillos didn't limit his passion to one industry; he worked hard and made sure his name shined among the well-known people in the acting as well as the music industry. 
Born on 14th July 1989, Kyrillos Saber opened his eyes in the capital of Egypt, Cairo. Before moving to the U.S., Kyrillos was a student at Cairo University, College of Arts, and received an Associate Degree in translation. Still young, the boy showed interest and talent in various forms of art. Knowing that he wanted to more in the entertainment industry than just sit and watch them from a distance, he worked hard in polishing his skills. His hard work bore fruit when in 2004, Kyrillos was landed with a role in the movie, St. Bishoy, when he was just 15 years old. Three years later, he was offered another role in the movie, St. Hermena.
Upon reaching his 20s, he moved to the U.S in 2009, where he attended the Galen college of nursing in Florida, and graduated with a Certificate of Nursing. Previously, the movies that he had starred in were released in Egypt, and the environment in the new state was a bit intimidating for Kyrillos. But he chose to take it as a challenge and kept working hard. Knowing that the industry was huge and required more than just talent, he spent elaborate hours looking at various pieces of films and music, watching and observing every move of the artists with the hope to learn what the American entertainment industry had to offer.
Finally, in 2013, Kyrillos played Frat Jock in Die Die Delta Pi, the American movie whose plot narrates the story of a serial killer who is responsible for committing devastating crimes and is currently at large. Apart from working in the acting industry, Kyrillos also began discovering what it took to be a celebrity in other entertainment sectors as well. Finding an interest in the field of music, the multi-talented Kyrillos set to work on writing a song. In 2017, he released the song 'Screw You,' a masterpiece that was written, produced, and directed by Kyrillos himself. It wasn't long before the song was recognized for its exceptional tunes and unique vocals. Today, the song has 33,135 views on YouTube and 2.4 million on Facebook.
His first appearance on American television paired with the outstanding music song helped him gain a huge stream of fans. He has reached more than 35K subscribers on his YouTube Channel, where he uploads videos regularly. He is also active on his social media accounts, including Twitter, Instagram, and Facebook. He is also the founder of Kyrillos Saber Records, which is his own fan page on Facebook having 237k followers.
Two years later, Kyrillos was landed with another role in The Nest Of Vampires (England), where he portrayed the character of Richard Marks. The film revolves around the story of an MI5 agent, known as KIT Valentine, whose wife and daughter were murdered by a gang of people. Valentine travels from London to rural England, in search of answers and finds that there exists a dangerous, underground society deeply involved in human trafficking and Satanic Cult Worship. The same year, Kyrillos played T.Y. in Shit Stew and Zombie in End Survival (USA).
The actor is also playing the role of Bar Patron in the movie, Todd, which is scheduled for release in October. He is also playing the roles of Vampire in Mercy, Mister in The Last Bounty, and Alan Sweet in Amber Road (USA).
Kyrillos has the role of Vampire Queen's Follower 3 in Blood Thirst Supporting Tara Reid and the leading character of Troy in Necrophilia 1, a movie that was originally set for release this year but has been postponed due to the COVID-19 pandemic. Kyrillos played Reza Manzur Jr. in Social Distance, Male News Anchor in Numbers, Officer Sanchez in Amrak My New Family, Anarchist Member in Survival of the Apocalypse, and Masked gun-man in Having Had Breakfast (USA).
Kyrillos Saber also has the role of Detective Martinez in the movie Junior Squad Returns, which is set for release in 2021.
The life of Kyrillos Saber is exemplary. He is the epitome of determination and perseverance. As of today, Kyrillos Saber has appeared 16 plays, released 60 music singles, and directed 15 music videos and is recognized throughout the world as an actor, rapper, hip hop artist, singer, songwriter, scriptwriter, producer, and music video director.