Best Spots In New York for First-Timers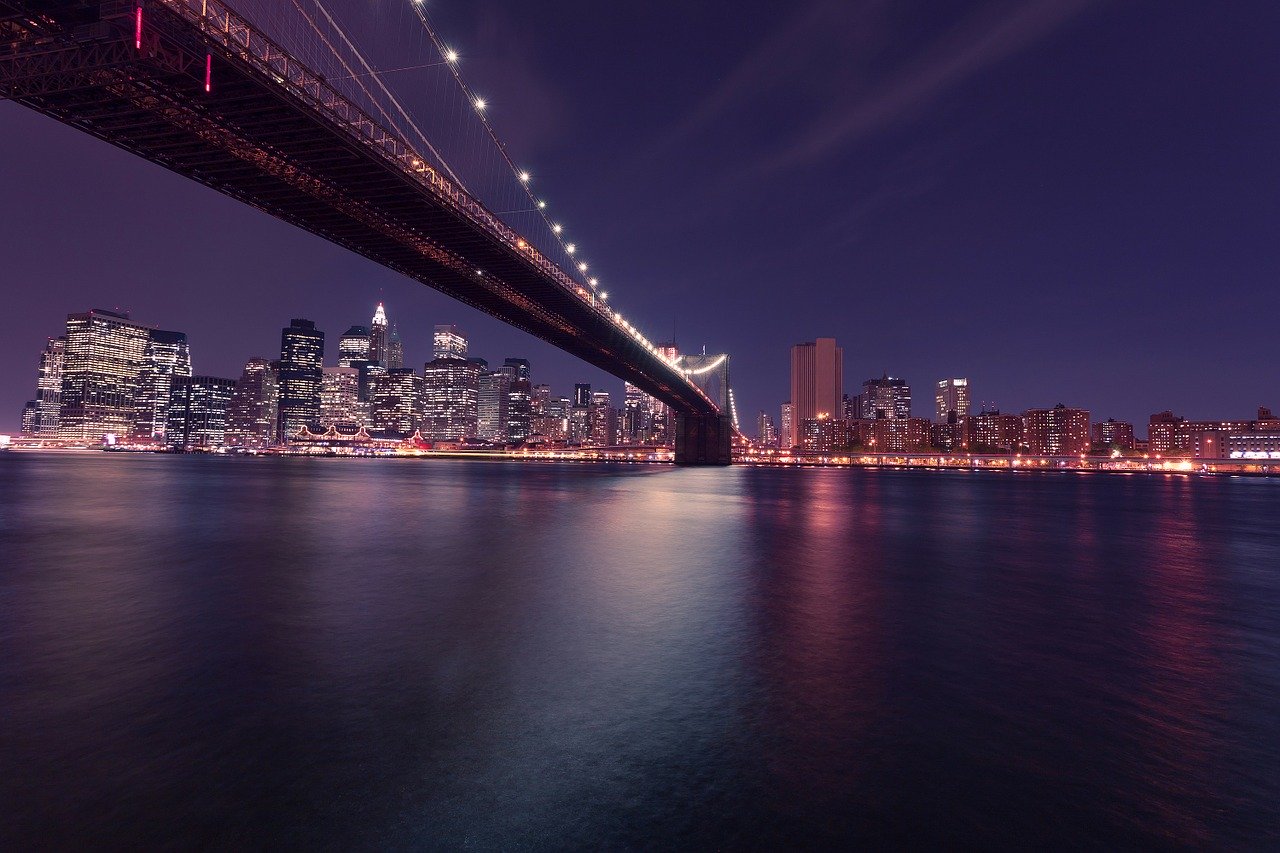 New York is one of those visited cities in the US. If you are a first-timer, you may not know where to go or what to do. In this piece, we will discuss 5 spots you definitely must visit before going anywhere else. The best thing to do before traveling to New York is to outline all the places you will like to visit, so you do not get overwhelmed with choices. Without further ado, here are the best spots you should visit as a first-timer:
Museum of Modern Art
Are you an art lover? The museum of Modern Art is here to take care of all your art needs. A mere ten minutes from the Rockefeller Center on foot, the museum colloquially known as MoMA stands tall. It is regarded as one of the most influential institutions in Contemporary art. The museum houses more than 150,000 individual pieces from famous artists including Roy Lichtenstein, Henri Mattise, Jason Pollock, Frida Khalo, and other notable artists. If you intend to visit the museum, you can check out their schedules and pick an appropriate time suitable for you. As a first-timer in New York, you will not regret visiting this fantastic place.
Rockefeller Center
The center is home to various Art Deco style buildings. It is a National Historic Landmark and one of the most prestigious centers in the US. During the Winter season, the center hosts several ice enthusiasts, including skaters and others who are there to witness the yearly tree lighting ceremony that occurs during the Christmas period. Shoppers, lovers, and enthusiasts of architecture are welcome to take in this breathtaking view. Visitors to the NBC center can also enjoy this building as it is near the center. If you want some fantastic views, the center will offer you a look first-timers will not forget at it's "Top of the Rock" observation area.
Brooklyn Bridge Park
The park covers an 85-acre area that runs along the path of the East River waterfront that was previously a commercial port. The renovated area is now a fancy park space with basketball courts, playgrounds, carousels, and other amazing amenities. The park was initially opened to the public in 2010, and more work is currently being done to clear up more of the area for development and use by the public. If you are a lover of nature, you will feel right at home with this well-curated vegetation. Do not miss this opportunity to connect with quality and experience something truly amazing.
American Museum of Natural History
History buffs spending their first time in New York will have a fun trip because the city hosts several history museums. One of these is the American Museum of Natural History that is classified among the largest museums in the world. The museum is home to over 33 million specimens/ displays and art of plants, fossils, minerals, cultural items, rocks, and meteorites. The Hayden planetarium and a famous conservancy are located in the museum, and they are open from November up until May. Lovers of natural history will be more than thrilled to participate in this fantastic experience. Do your best to visit this museum and thank us later?
Empire State Building
The Empire State Building is one of the most iconic landmarks in New York. The building is among the city's most recognizable buildings as it can be seen from most places in New York. Fun fact, at a point in time, the building was the tallest in the world. The building has also been the location for various movies, including popular ones such as Sleepless in Seattle. The Empire State building is visited by millions of tourists every year, and it will be a shame if you missed it while you were visiting New York. If you want to experience the best views of the city, then you lust head over to the observation deck and view New York. Pro tip? Do not forget to breathe.
New York for International first-time travelers
If you are coming into the US from a Visa Exempt country, you will need to obtain the US ESTA. The ESTA can be obtained on their website and is necessary for entering the US. Once you have filled the required form on the website, you will be required to pay a fee before submission. You will get a response in 72 hours so you can check if you have been approved or rejected. If you do not receive any notifications within 72 hours, you can go online and check your ESTA status to ensure that your form is being processed. Ensure that you fill out all the necessary fields with the relevant information needed to get your request approved.
Samuel Leeds Buys Shares In Property Tribes; Says He Wants To Make It Better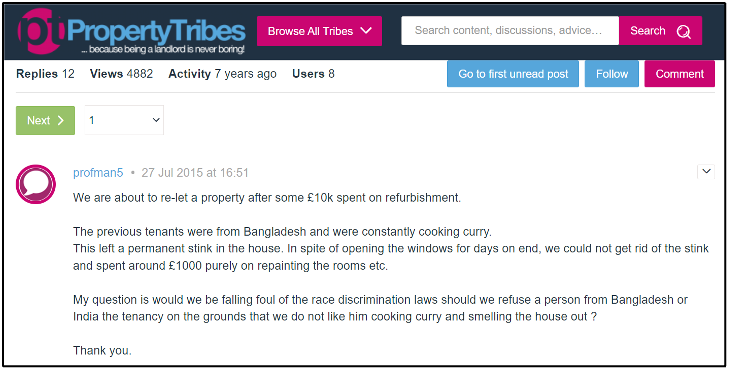 People in UK property circles may be familiar with the very public dispute between former MTV presenter, property investor, and community manager of the company Property Tribes, Vanessa Warwick, & property investment trainer and owner of the company 'Property Investors', Samuel Leeds; as Leeds has accused Warwick of assisting with racism and discrimination against ethnic minority tenants. In recent news, Samuel Leeds was reported to have bought a 35% share of the company Property Tribes, making him officially now a person of significant control at Property Tribes.
Warwick established Property Tribes to accumulate wisdom from various property owners and landlords to create a place of guidance for people in the industry to do business better. According to the company,
"We wanted to create a free use, safe, and agenda-free place for landlords to get information from a "hive mind", not a singularity, so that they could learn and grow their property business."

However, in one of his recent videos, Samuel Leeds pointed out blatant support of racism in some of the advice coming from Warwick herself. As one of the landlords asks on the forum – if they would be implicated by the race discrimination laws in the UK for refusing tenancy to Bangladeshi families as the landlord is not fond of the smell of their staple food, curry; Vanessa Warwick herself is seen advising against mentioning the reason for said refusal, thus averting the legal repercussions altogether.
In the video, Leeds points out several more situations where Warwick has behaved in a racist manner. In fact, she has become a new advisor on the panel of the UK's Property Redress Scheme and has been under criticism in their forum as well for supporting discrimination against ethnic minorities.
Warwick also expressed strong disapproval of Leeds as a property trainer citing the reason that his students came from the "vulnerable" demographic. Leeds called out the racist mindset in this reasoning, as in reality, his students predominantly come from ethnic minorities and don't fall in the "vulnerable" category. He began drawing attention to the issue over his YouTube channel and his website, and ended up facing severe disparagement from Warwick and her followers. Leeds finally sued Warwick for defamation and she brought a counter lawsuit for six-figure damages.
In an attempt to put an end to the battle once and for all, Samuel Leeds reports to have bought a share, 35% to be exact, of the company, Property Tribes. Even though he is only a minority shareholder and will have limited control, Leeds believes he can make a difference in "cleaning up the company" and reduce racism in the forum.
He jokingly adds,
"Because they trolled me, I wanted to at least get paid… Like Michael Jackson did to Eminem."
Leeds pledges that any money he makes off this transaction will be donated to charitable organisations that tackle racism and online bullying. In addition, Leeds will donate an extra £50,000 to organisations that fight hatred in the UK. With this move, he is determined to take a strong stand against all discriminations in the property sector or any other industry.