Best Spots In New York for First-Timers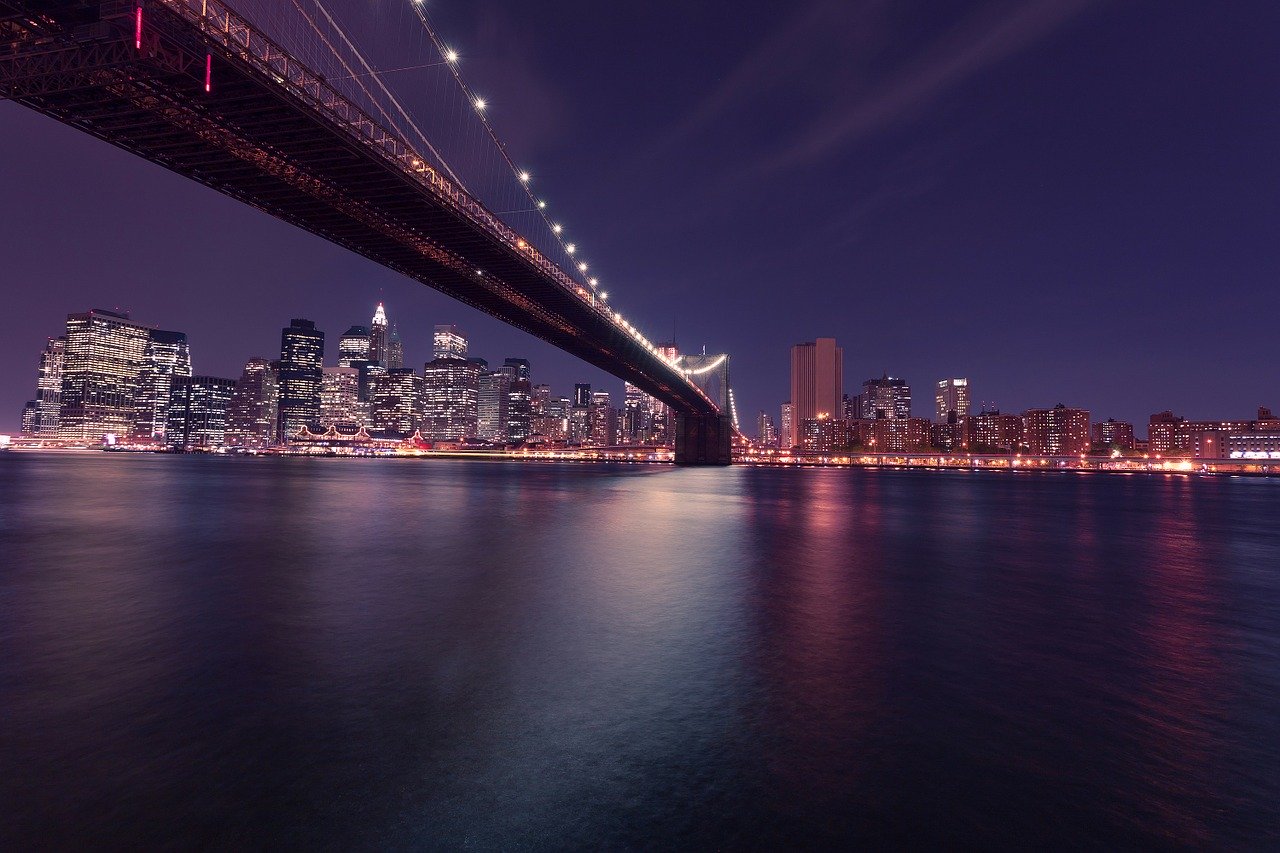 New York is one of those visited cities in the US. If you are a first-timer, you may not know where to go or what to do. In this piece, we will discuss 5 spots you definitely must visit before going anywhere else. The best thing to do before traveling to New York is to outline all the places you will like to visit, so you do not get overwhelmed with choices. Without further ado, here are the best spots you should visit as a first-timer:
Museum of Modern Art
Are you an art lover? The museum of Modern Art is here to take care of all your art needs. A mere ten minutes from the Rockefeller Center on foot, the museum colloquially known as MoMA stands tall. It is regarded as one of the most influential institutions in Contemporary art. The museum houses more than 150,000 individual pieces from famous artists including Roy Lichtenstein, Henri Mattise, Jason Pollock, Frida Khalo, and other notable artists. If you intend to visit the museum, you can check out their schedules and pick an appropriate time suitable for you. As a first-timer in New York, you will not regret visiting this fantastic place.
Rockefeller Center
The center is home to various Art Deco style buildings. It is a National Historic Landmark and one of the most prestigious centers in the US. During the Winter season, the center hosts several ice enthusiasts, including skaters and others who are there to witness the yearly tree lighting ceremony that occurs during the Christmas period. Shoppers, lovers, and enthusiasts of architecture are welcome to take in this breathtaking view. Visitors to the NBC center can also enjoy this building as it is near the center. If you want some fantastic views, the center will offer you a look first-timers will not forget at it's "Top of the Rock" observation area.
Brooklyn Bridge Park
The park covers an 85-acre area that runs along the path of the East River waterfront that was previously a commercial port. The renovated area is now a fancy park space with basketball courts, playgrounds, carousels, and other amazing amenities. The park was initially opened to the public in 2010, and more work is currently being done to clear up more of the area for development and use by the public. If you are a lover of nature, you will feel right at home with this well-curated vegetation. Do not miss this opportunity to connect with quality and experience something truly amazing.
American Museum of Natural History
History buffs spending their first time in New York will have a fun trip because the city hosts several history museums. One of these is the American Museum of Natural History that is classified among the largest museums in the world. The museum is home to over 33 million specimens/ displays and art of plants, fossils, minerals, cultural items, rocks, and meteorites. The Hayden planetarium and a famous conservancy are located in the museum, and they are open from November up until May. Lovers of natural history will be more than thrilled to participate in this fantastic experience. Do your best to visit this museum and thank us later?
Empire State Building
The Empire State Building is one of the most iconic landmarks in New York. The building is among the city's most recognizable buildings as it can be seen from most places in New York. Fun fact, at a point in time, the building was the tallest in the world. The building has also been the location for various movies, including popular ones such as Sleepless in Seattle. The Empire State building is visited by millions of tourists every year, and it will be a shame if you missed it while you were visiting New York. If you want to experience the best views of the city, then you lust head over to the observation deck and view New York. Pro tip? Do not forget to breathe.
New York for International first-time travelers
If you are coming into the US from a Visa Exempt country, you will need to obtain the US ESTA. The ESTA can be obtained on their website and is necessary for entering the US. Once you have filled the required form on the website, you will be required to pay a fee before submission. You will get a response in 72 hours so you can check if you have been approved or rejected. If you do not receive any notifications within 72 hours, you can go online and check your ESTA status to ensure that your form is being processed. Ensure that you fill out all the necessary fields with the relevant information needed to get your request approved.
A Closer Look At CBD Vapes: Have You Been Missing Out?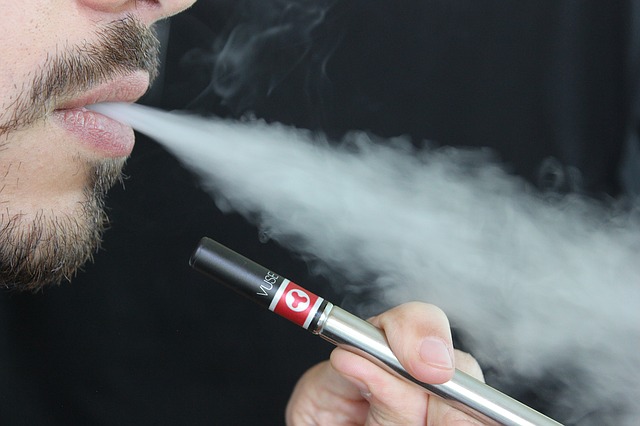 The current climate in America is filled with tension, fear, and anxiety thanks to the global pandemic we're all trying to make it through. Many of us are desperate to go back to our regular routines, but most of the country is on mandatory lockdown. This goes back to those feelings of apprehension, and more importantly, a quick and easy method of relief….CBD vape pens. There has been a lot of speculation surrounding both CBD and vape pens, but today, since we have time, we can dig into the topic. Obviously, some companies put a little more time and effort into their products, and vape pens are no exception. There are some great companies out there! You just have to find them. CBDfx is the safest CBD company that I know of, and I would suggest any of their products, but especially their vape pens! When you order something from them you know that the quality is there because they provide full transparency with the lab results of all the procuts. There are definitely some misconceptions about CBD vape pens so let's take a closer look.
The Basics
There are a variety of different vape pens you can use. You have the option of purchasing a standard 510 universal battery and getting refills of your favorite cartridges to simple screw on and screw off when it's empty. You would have the option of grams and half grams as far as the cartridge is concerned and have to recharge your battery when needed. 
Alternatively, you could opt for a disposable vape pen. This is what a lot of people are gravitating towards due to the convenience of it. The pen comes fully charged and ready to go out of the box and you toss it out when it's done. 
Regardless of which option you choose, you'll get the dose of CBD you're looking for. It's really all about your preference. 
Types Of CBD Oil For Vape Pens
I know most people relate CBD and THC together, and sure, there are some combinations like that, but you don't have to choose that for yourself. When it comes to CBD, you have combinations of CBD/THC, full spectrum CBD, broad spectrum CBD, or CBD isolate. The CBD/THC combination will have some chance of having psychoactive effects depending on the THC content, so steer clear from that if you don't want to get high. 
If you strictly want the effects of CBD you can choose full spectrum, broad spectrum, or CBD isolate. The full spectrum is the whole plant basically crushed into an oil, broad spectrum is the same process except the THC is actually extracted from it so there won't be any trace amounts of THC, and the isolate is just basically 99% pure CBD oil. So, just make sure to pay attention when purchasing a vape pen so you know what you're getting. 
What To Look For In A CBD Company?
Unfortunately, all CBD companies aren't created equally, and you have to do some research. If the company is top notch, they should be very transparent with their ingredients, process, and third party lab reports. When you look at those lab reports (aka certificate of analysis) you will be able to see everything that went into that product and the percentage of that ingredient. If you don't recognize an ingredient just google it because sometimes companies like to use botanical names or maybe you might be stumped by a nasty chemical or toxin you don't recognize. 
How Can CBD Vape Pens Help You?
CBD is helping people deal with a variety of health issues on a daily basis. As I mentioned earlier, many people are feeling stressed out and anxious with everything going on. Vape pens are a reliable and effective way to deal with that anxiety when it creeps up on you. CBD has also been proven to help stabilize mood, improve focus, alleviate aches and pains, relieve arthritis, and much more. I believe everyone could benefit from CBD whether they realize it or not. The best part is that it provides relief pretty quickly because it's going straight into your system so the bioavailability is very high. So, it really comes in handy to keep one in your purse or in the car for any unexpected "bumps in the road", and don't worry, hemp-derived CBD has less than 0.3% THC so it's legal in most states! 
CBD is still the new kid on the block. Still trying to make its way into conversations around the globe, but people are catching on, and people are loving it. When you have something this amazing providing people with an alternative to traditional medicine there will always be opposing opinions, but that's why you form your own and go from there!