Best Spots In New York for First-Timers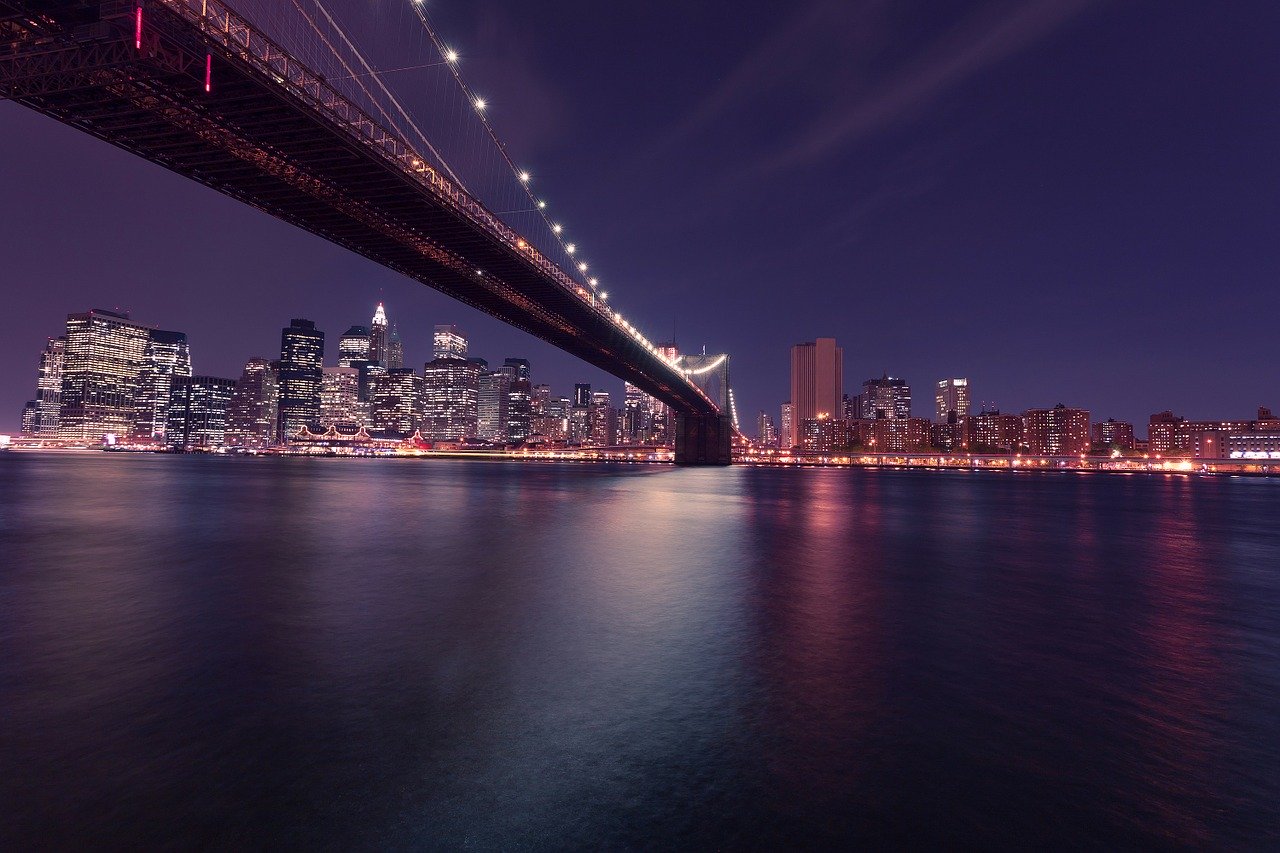 New York is one of those visited cities in the US. If you are a first-timer, you may not know where to go or what to do. In this piece, we will discuss 5 spots you definitely must visit before going anywhere else. The best thing to do before traveling to New York is to outline all the places you will like to visit, so you do not get overwhelmed with choices. Without further ado, here are the best spots you should visit as a first-timer:
Museum of Modern Art
Are you an art lover? The museum of Modern Art is here to take care of all your art needs. A mere ten minutes from the Rockefeller Center on foot, the museum colloquially known as MoMA stands tall. It is regarded as one of the most influential institutions in Contemporary art. The museum houses more than 150,000 individual pieces from famous artists including Roy Lichtenstein, Henri Mattise, Jason Pollock, Frida Khalo, and other notable artists. If you intend to visit the museum, you can check out their schedules and pick an appropriate time suitable for you. As a first-timer in New York, you will not regret visiting this fantastic place.
Rockefeller Center
The center is home to various Art Deco style buildings. It is a National Historic Landmark and one of the most prestigious centers in the US. During the Winter season, the center hosts several ice enthusiasts, including skaters and others who are there to witness the yearly tree lighting ceremony that occurs during the Christmas period. Shoppers, lovers, and enthusiasts of architecture are welcome to take in this breathtaking view. Visitors to the NBC center can also enjoy this building as it is near the center. If you want some fantastic views, the center will offer you a look first-timers will not forget at it's "Top of the Rock" observation area.
Brooklyn Bridge Park
The park covers an 85-acre area that runs along the path of the East River waterfront that was previously a commercial port. The renovated area is now a fancy park space with basketball courts, playgrounds, carousels, and other amazing amenities. The park was initially opened to the public in 2010, and more work is currently being done to clear up more of the area for development and use by the public. If you are a lover of nature, you will feel right at home with this well-curated vegetation. Do not miss this opportunity to connect with quality and experience something truly amazing.
American Museum of Natural History
History buffs spending their first time in New York will have a fun trip because the city hosts several history museums. One of these is the American Museum of Natural History that is classified among the largest museums in the world. The museum is home to over 33 million specimens/ displays and art of plants, fossils, minerals, cultural items, rocks, and meteorites. The Hayden planetarium and a famous conservancy are located in the museum, and they are open from November up until May. Lovers of natural history will be more than thrilled to participate in this fantastic experience. Do your best to visit this museum and thank us later?
Empire State Building
The Empire State Building is one of the most iconic landmarks in New York. The building is among the city's most recognizable buildings as it can be seen from most places in New York. Fun fact, at a point in time, the building was the tallest in the world. The building has also been the location for various movies, including popular ones such as Sleepless in Seattle. The Empire State building is visited by millions of tourists every year, and it will be a shame if you missed it while you were visiting New York. If you want to experience the best views of the city, then you lust head over to the observation deck and view New York. Pro tip? Do not forget to breathe.
New York for International first-time travelers
If you are coming into the US from a Visa Exempt country, you will need to obtain the US ESTA. The ESTA can be obtained on their website and is necessary for entering the US. Once you have filled the required form on the website, you will be required to pay a fee before submission. You will get a response in 72 hours so you can check if you have been approved or rejected. If you do not receive any notifications within 72 hours, you can go online and check your ESTA status to ensure that your form is being processed. Ensure that you fill out all the necessary fields with the relevant information needed to get your request approved.
How Conventional Scores Are Stopping Most Millennials From Accessing Credit and How One Company Is Changing That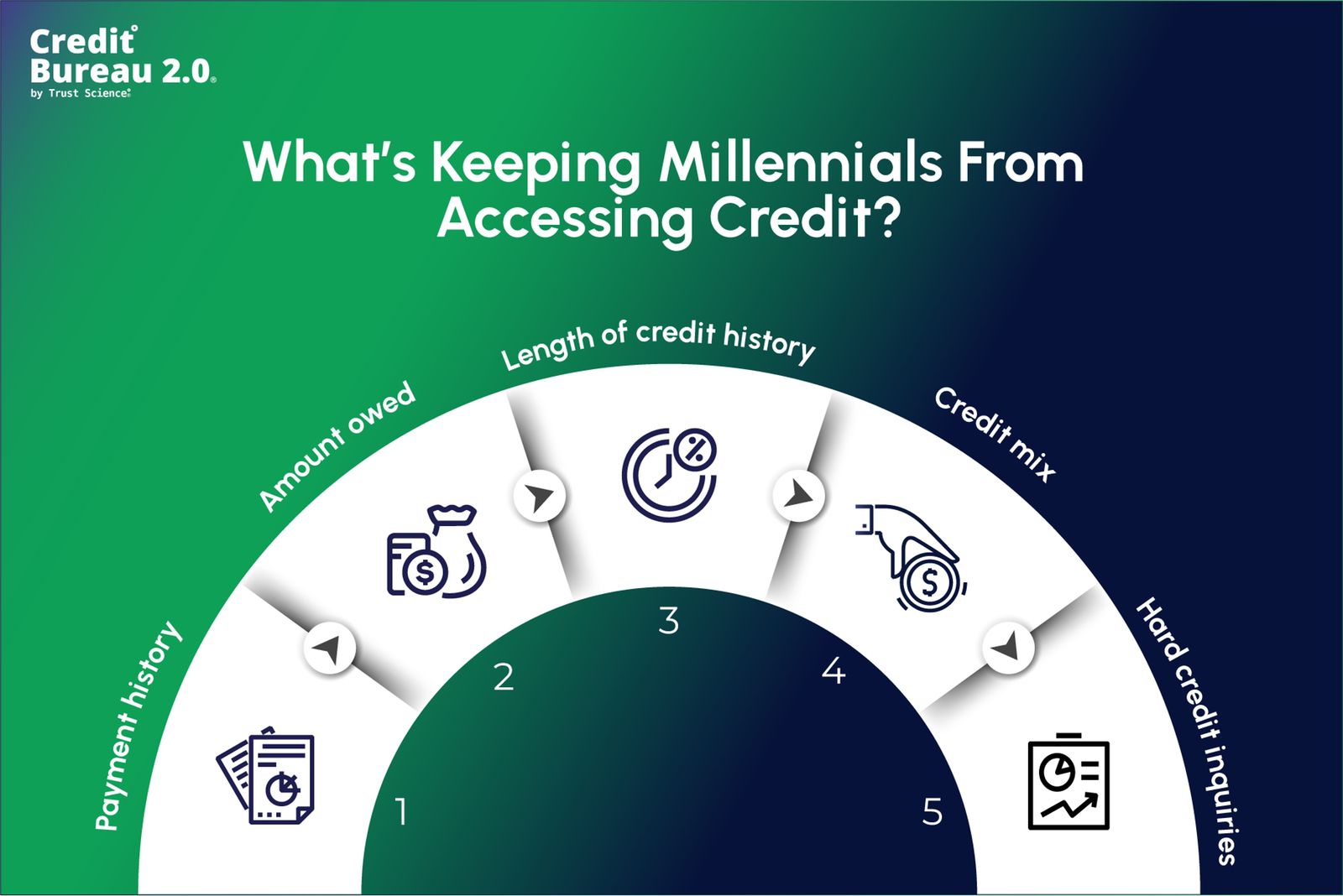 Credit scores are a barrier to entry for just about everything for millennials. Trust Science® is taking new metrics into account to expand access to credit with Credit Bureau 2.0®
What's Keeping Millennials From Accessing Credit?
The concept behind a credit score seems simple enough. It tracks your credit history to see if you're someone that a bank or lender can trust to pay back a loan. However, conventional credit scores just don't account for the way that millennials and Gen Z handle their finances.
Even where a person would be fully capable and reliable in paying back a loan, the lack of an established credit score can prevent them from accessing credit, or at least from getting as much as they should be able to. That leaves millennials without an on-ramp into the modern economy and it can also jeopardize access to other "credit gated" necessities like housing.
The way that conventional credit scores are calculated is complex but boils down to 5 essential metrics:
Payment history
Amount owed
Length of credit history
Credit mix
Hard credit inquiries
You can start to see the issue for millennials when you look at what data goes into their credit scores. For one thing, younger people don't have a long credit history. Even without other factors, simply being young and only having had so much time to build credit puts them at a disadvantage. However, millennials have also been tending to establish credit later in life compared with previous generations, putting them at a further disadvantage.
The most significant issue here is the credit mix. Different types of credit affect credit scores differently, and millennials generally don't have a favorable mix. While they might have a credit card or two, they generally don't have mortgages. These are the most beneficial type of credit to have on your credit report, and millennials really have that going against them.
The student loan crisis also plays a big role. Young people today have much higher student loan debts than previous generations, meaning they have a great amount of credit owed. Not only that, but many can begin to fall behind on payments and see that amount grow. This can quickly send a credit score spiraling out of control.
Student loans aren't the only threat. When young, some people make poor decisions. They could find themselves making credit mistakes very early on and suffering the fact that those mistakes can haunt their score for seven years in general. That means someone at 25 is still paying for a mistake made at the age of 18, even if they've been on the up and up ever since.
It's clear that conventional credit scores weren't designed with the current landscape in mind and that young people are being negatively affected. But what exactly can be done about this? One company is changing the way that lenders look at creditworthiness to make it possible for millennials to mitigate these issues.
How Credit Bureau 2.0 Fixes Those Problems
Trust Science is an innovative fintech company that has developed Credit Bureau 2.0, a scoring service that acts as an antidote for lenders, offsetting the problems posed by conventional credit scores. Instead of seeing a lack of credit history, a few negative issues from years ago, or a poor credit mix and ending any credit application, Credit Bureau 2.0 considers a wealth of additional data to generate a more accurate credit score.
Credit Bureau 2.0 expands the data used to calculate credit scores, getting the borrower's consented, permissioned data and/or acquiring Alternative Data in order to reach a more accurate credit score. For example, those applying for credit can use Trust Science's Smart Consent™ app to divulge their information safely and confidently to Trust Science, which is working on behalf of the lender that is trying to reach a decision about the borrower. By doing so, young people or other people without a credit history in-country can let prudent financial decisions in other areas of their lives demonstrate that they're trustworthy for greater credit.
The service is available to a wide variety of lenders, including auto lenders, installment lenders, and single-repayment lenders. It's in their best interest to find more reliable, deserving borrowers to give loans to, so Credit Bureau 2.0 benefits both sides of the transaction.
Trust Science CEO Evan Chrapko says that "Credit Bureau 2.0 isn't just about giving borrowers access to more credit than they would have had otherwise. It's about recontextualizing financial data to give both sides–lenders and borrowers–a more accurate and reliable way to enter into loans in the modern economy."