Bonita Hair Clinic by Vedat Aktepe excels in the area of hair transplantation.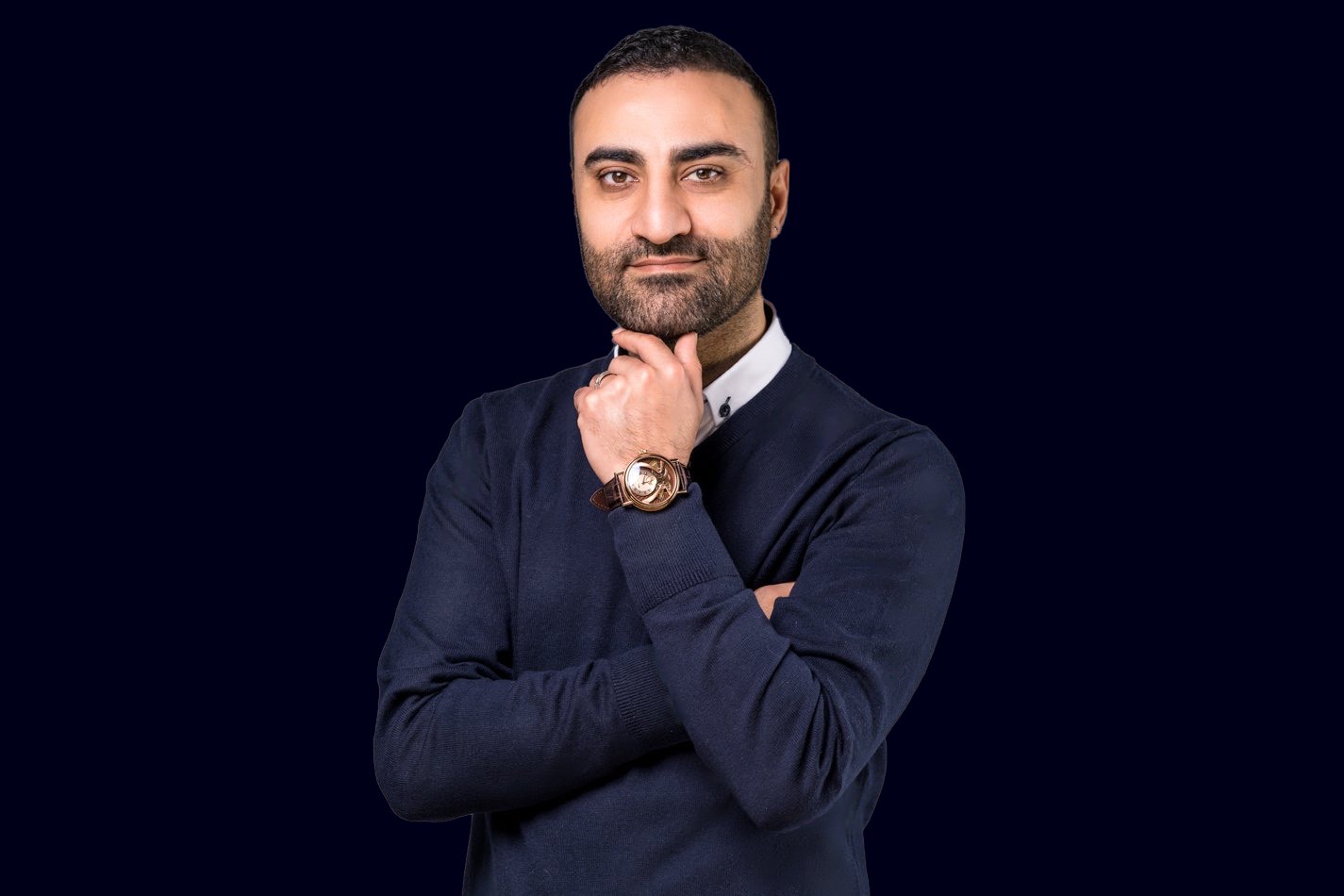 We are aiming at achieving global recognition through our work, says the businessman who wants to scale his presence manifold.
The world is focussing on being physically presentable, and many across the globe are looking out for ways that would improve their overall personality. Out of all the physical traits' hair forms a major part as it makes the right impact if well groomed and maintained, however owing to the stressful lifestyle backed by constant work pressures many experience a receding hairline which impacts their overall personality negatively. To counter this, many hair transplant clinics have mushroomed across the globe, with some providing world-class treatments that leave the patients highly satisfied and content. Bonita Hair Clinic by Vedat Aktepe is one such name specializing in this area, that provides impeccable hair transplant services, which has helped them grab the top position amongst all in the industry.
The brainchild of Turkey based businessman Vedat Aktepe, Bonita Hair Clinic was founded in 2013 and has gained global clients within a few years of its launch. What's interesting about their services is their cost which doesn't pinch the pockets and their excellent customer-centric approach which have made them top the space amongst all. Speaking about his brand, Vedat says, "we are extremely delighted to offer our services which are at par with world standards at affordable costs to our global clients. Each of our treatments are customized according to our clients after thorough examinations of their hair, skin structure and face shape, which gives optimum results." Bonita Hair Clinic has managed to open several branches located in Belgium, Brussels and Istanbul. Owing to their exceptional services they have won three awards in a row which has further boosted their popularity to extreme levels.
The clinic under the able leadership of Aktepe has managed to add clients from across the world within a short span of time, which is quite impressive. Furthermore, their charges are extremely affordable, which encourages patients from far off places to visit their facilities for treatment. Their treatments are customized according to patient's profile which enables maximum customer satisfaction and trust which is a rarity amongst clinics specializing in this niche. Aktepe says that his clinic uses the most innovative technologies that are safe and are performed under sterile environment. Apart from hair transplants, Bonita Hair Clinic also carries out beard and eyebrow transplants, which have given satisfactory results to each of their clients. "So, anyone wanting to renew their hairline now know where to go to get the best treatment," quotes Vedat Aktepe who has managed to secure a firm place in this ever-growing industry.
To know more, visit www.bonitahairclinic.com.
Kristi Ronning, Beautifully Portraying 'Love, Knows No Bounds'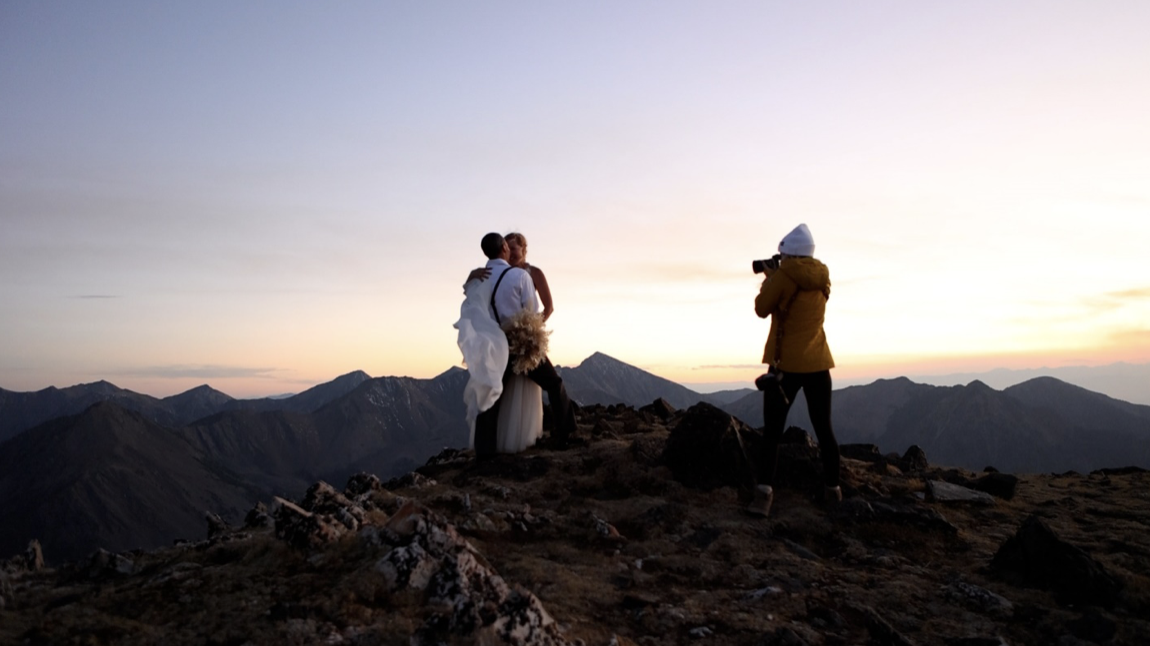 If your concept of eloping includes sneaking away at night, or heading to your dream place, think again. Small, highly mobile weddings have grown by leaps and bounds over the past five years. Fueled by mind-blowing posts on Pinterest, Instagram, and beyond, a growing number of young couples are trading in churches and banquet halls. 
With the pandemic disrupting thousands of weddings, the shift to small elopements is growing faster. An elopement containing just the couple and a few guests is comparatively safer and a far less stressful way for marriage than calling relatives, friends and many other guests.
In order to provide you with ethereal and magical photography for your wedding, Kristi Ronning founded Opal and Ox. Ronning is an American Elopement photographer, recognized for her mountain-top portraits. In addition, she features breathtaking landscapes with an aesthetic sense. 
Born on July 30, 1991, and raised in Pine Island, Minnesota, Ronning is the youngest of her siblings. She was born to Kathy Shafer and Jeff Ronning. From a very young age, she loved capturing photographs of her surroundings. As a kid, she loved dancing and taking theater classes. When Ronning entered second grade, her mother was thoughtful enough to gift her a disposable camera, which quickly turned into a digital one. From that point onwards, she has never put her camera down. Her passion drove her to become a professional photographer at the age of nineteen. 
After getting married to her husband, Ralphie, the two opened a photography and videography service-providing company named Opal and Ox. The couple has been quite successful in covering weddings worldwide since 2012. 
She has kept Opal & Ox services very admirable. According to her, life is all about exploring new adventures, this is what she, along with her husband, has been doing, and the reason for creating Opal & Ox is to lend their support to those who want to discover their love in an aesthetic style. Furthermore, the couple strongly believes that photography and videography flow together perfectly. This is why Ronning has been capturing emotions, energy, joys, and memories through the lens of her camera. 
She firmly thinks that whether it's weddings and elopements, family photo sessions, senior portraits, or newborn photos, she knows how to capture the moments. Opal & Ox has been telling stories together through film and photos since almost 15 years. The journey has been quite memorable and displays Ronning's love for photography in a nutshell. 
In her early years of photography, she covered conventional weddings. Upon moving to Montana, she began pioneering the mountain-top elopement wedding style that has been made famous by social media platforms. 
Ronning loves to incorporate fun fashion pieces into natural landscapes. Being completely self-taught, she quickly became one of the most prominent elopement photographers in the world. Now, people all across the world admire her work. However, she is best known for climbing mountain peaks with couples and documenting their marriage at an elevation of over 10,000 feet. Currently living in Montana, she shoots on a Hasselblad 907x medium format digital camera.
In 2020, Ronning was featured on the cover of Montana bride magazine, volumes 18 & 19, for capturing an epic three days shoot in the mountains. The magazine did a 9-page spread about the 3-day overnight hike in the mountains outside Yellowstone National Park. 
Ronning's future endeavors include launching her first photography book and filming a documentary following her life and career in the mountains. Her determination made her capable enough that in 2022, she was featured in Rocky Mountain Bride magazine. Being a woman, she has never given up on her dreams. Her continuous efforts and life-long achievements can be a true inspiration for all young female photographers out there.