Brand Recognition: How to Make Your Clothing Brand Stand Out From Competitors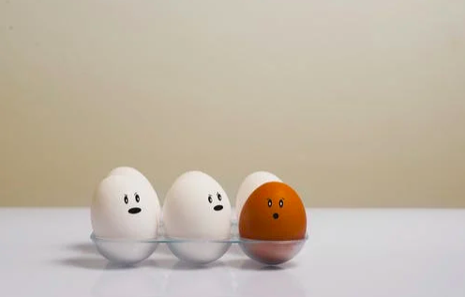 In the fashion industry, there are brands that are easily recognized and then there are brands that cause people to questionably raise one eyebrow. This is normal. The fashion industry is a heavily saturated market and finding a way to stand tall in this ever-changing market can be quite tricky, but still very possible. In fact, the aspect of the industry being an ever-changing market is one of the biggest reasons why achieving success is possible.
According to just-style.com, the industry hitting its saturation point happened years ago and the battle to keep the attention of shoppers is what has lead to several retail business owners continually "slashing prices" just to keep their business afloat. But in the midst of change and adapting to the changes, could the saturation be hindering or helping retail businesses in the long-run?
The continuous changes in the industry are what most people like to call "trends." The thing about trends is that as they change, your efforts to keep your brand relevant have to change too. This is going to require some calculated thinking and smart business moves… one misstep in your approach could make your brand recognizable for all the wrong reasons, which can, in turn, cause irreversible damage.
To give your clothing brand a shot at becoming a household name, follow these tips to stand out from your fashion industry competitors.
Ways to Make Your Clothing Brand Stand Out in the Crowd
Tell the Story Behind Your Brand
Storytelling is a major part of brand recognition. Why? Because even if you're selling a line of clothes that are similar to thousands of other brands, it's a pretty safe bet that they're not going to have the same story behind their brand as yours.
What you may not realize is that more and more shoppers are becoming more interested in the people behind the brand than the brand itself. We are in the era of the informed shopper and they will conduct research on a brand or company before committing to a purchase.
By sharing your story, you're giving the informed customer an original and genuine reason to shop with your brand. You, of course, don't want your story to overshadow the products you're selling but don't be afraid to share your story with your audience…
Remember, people respond much better to people than meaningless objects. It's your story that's going to bring your products to life.
Make Sure Your Brand and Pieces are Consistent
Consistency is a design element that should be present from start to finish of your clothing brand… ultimately, consistency is what makes your brand memorable. Everything from your brand's slogan to the design of your clothing labels, consistency is key in helping your brand become a household name.
It was mentioned earlier that fashion is an ever-changing industry, and it is, but while it's important to keep up with the latest changing trends, it's also important to implement consistency in the fashion industry's world of chaos.
Consistency promotes trust, letting your audience know that you're not changing and they can count on your brand to be the one thing that hasn't changed on them. Consistency can come in many forms too. You can promote consistency through social media posts, how quickly you respond to customer inquiries, color choices, and by creating custom clothing tags… Wunderlabel Clothing Labels is a great company to help bring your custom labels to life.
Understand Who Your Target Customers Are
One of the worst things you can do for your brand is to not have a clear understanding of who your clothes are for. What age group are your clothes for? What do your customers do for a living? Are they single or married? These are all questions that not only play a role in who your target or ideal customer is, but it will also have a major influence on the types of clothes you sell to them!
Just look at the up and coming fashion trends you're seeing now. You're seeing people wearing clothes that you can't find in any retail stores now. Why is that? Because people are turning to more custom looks. Clothing manufacturers are now turning to expert designers to create custom clothing pieces.
Custom pieces and uniqueness may be a fashion trend that's hot right now but it definitely has the potential to turn into a timeless, revolutionary fashion statement.
Standing the Tests of Time
If you pay close attention to the popular brands everyone knows and loves today, you'll notice that over the years, they never were complacent on their journey to success. In order to remain relevant through the years, they had to adapt to the changes that came with the industry without losing focus on what they wanted their brand to be recognized for.
Your brand can also stand the tests of time. If you can keep your business goals and the needs of your customers at the forefront of every calculated move you make, you'll be able to grow with your customers, and eventually, become the household name you always wanted.
What to Consider Before Buying a Compact Tractor for Your Country Property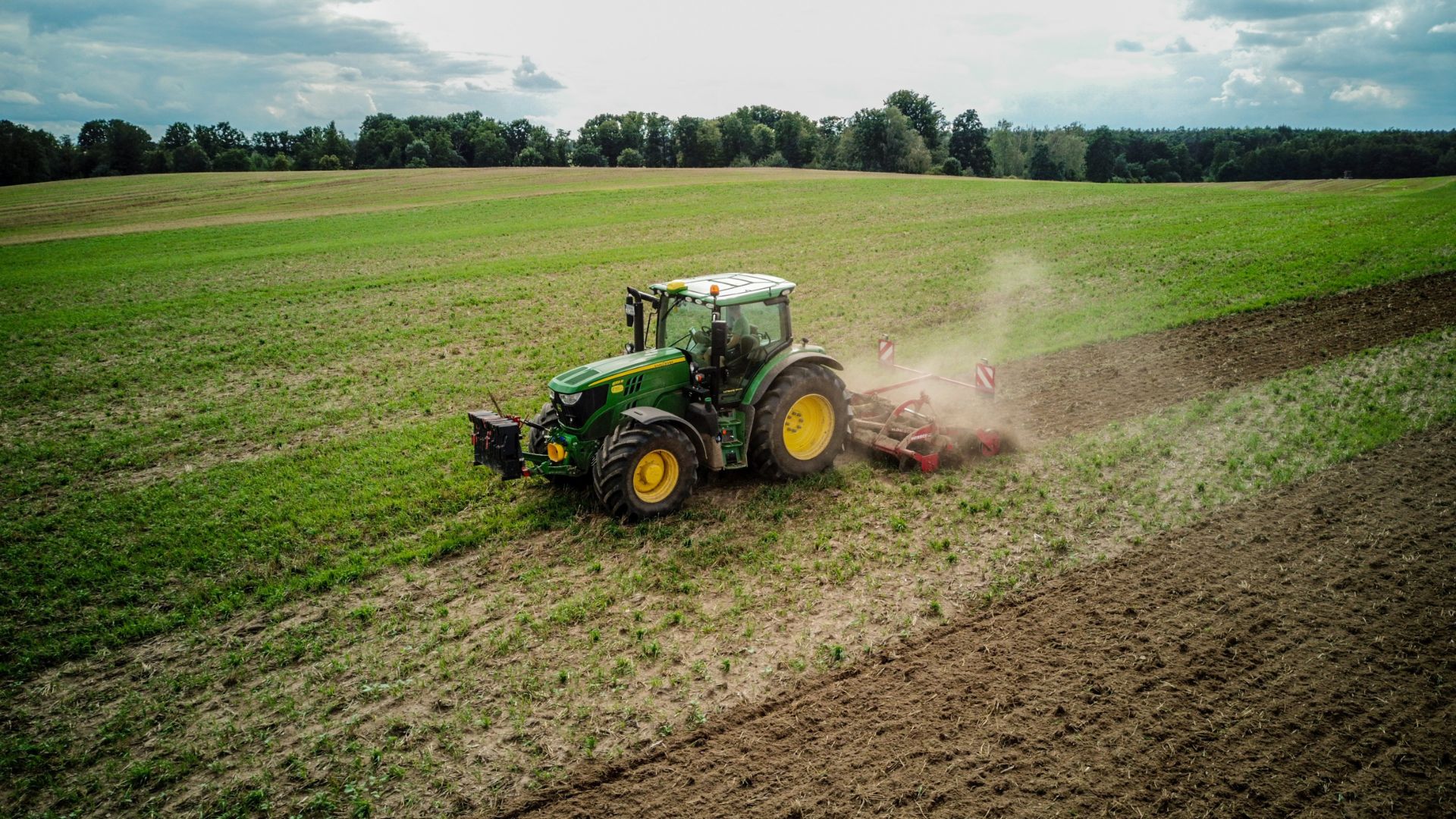 While some people dream of buying a home in a city or suburb, others dream of purchasing a home on a rural lot with acreage, a drilled well, and fruit trees. 
Rural living isn't everyone's cup of tea, but there are some advantages to packing up and moving to the country. The air is cleaner, wildlife is abundant, and the population density is low. But leaving the conveniences of the cities or suburbs for a rural homestead means you'll have a lot more on your daily to-do list than you ever thought possible.
One piece of equipment you'll want is a tractor. A compact or sub-compact tractor will meet the needs of most landowners. Whether for mowing the lawn, tilling the garden, moving logs, or doing other things, a tractor can be a godsend when you relocate to the country.
Consider your use cases for a tractor to get the right one. While budgeting is vital, opt for quality over saving a few bucks. The right equipment will serve you and yours well for many years. Remember to buy from a tractor dealer selling top brands to get the product and service you need.
When looking for the right tractor for your homestead, here are some things to consider.
Horsepower
Horsepower is one of the things to consider before buying a tractor. When you visit a tractor dealership, tell the salesperson your use cases for a tractor. They'll be able to recommend the horsepower range you need for a suitable compact or sub-compact tractor. Horsepower can go from the 20s to the 50s for a compact tractor or in the mid-20s for a sub-compact tractor. It doesn't hurt to get more horsepower than you need now to meet potential future needs. 
You'll also want to look at power take-off (PTO) horsepower. PTO horsepower describes the amount of power available to operate the tractor's implements and attachments, while the engine horsepower describes the power the engine produces. You'll want enough PTO horsepower to operate a tiller, snowblower, log splitter, or other attachments and implements.
Consider Implements and Attachments
While tractors are helpful, attachments and implements can make them more useful. Box blades, loaders, pellet forks, backhoes, plows, snowblowers, and rototillers are worth considering. 
Without the correct implements and attachments, country living can be a chore. Before buying a tractor, ensure it can operate the attachments and implements.
Consider the Size of the Property and Terrain
Consider the size of your property and the landscape conditions before buying a tractor. For instance, if you need to mow 10 acres, get a tractor with enough horsepower to keep up with your mowing needs. Getting the right compact or sub-compact tractor will allow you to use the implements and attachments required on your land.
Consider the Tires
Another consideration is the type of tires you put on your tractor. You'll want appropriate tires whether you have a hilly, rocky, or flat terrain. The salespeople at whatever tractor dealership you patronize will be able to get you the right tires for your land. If you live in an area that gets a lot of snow in the winter, you might want to invest in multiple sets of tires.
Living in the country is an adventure unto itself. But chances are you won't look back after taking the leap and leaving the city or the suburb behind. You shouldn't, however, overlook the importance of getting the right equipment for your homestead. You won't regret getting a tractor. But you should know what to look for in a tractor to get the right one for your rural property.