Captivating everyone with their success story, ENGELSINN is leading its way to be the number 1 as a jewelry e-commerce brand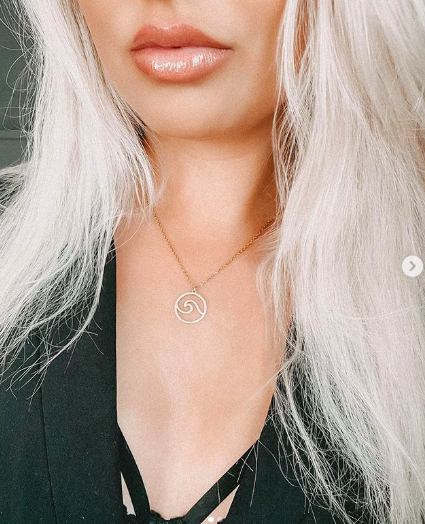 The online brand's high quality, superlative jewelry and accessories collection are a treat to the eyes.
To make a certain reputation of an online brand in the digital space is not a cakewalk for any company. Although the trend talks only about turning every industry digital, still it is extremely difficult to sustain in a fiercely competitive market if marketing channels, strategies and planning are not fully utilized. It can become highly complicated for new entrants in the e-commerce world if they come unprepared and depend only on manufacturing things but fail in their attempt to make a reputation or a customer base as they lack resources or the right strategies to survive in the market. To become a successful e-commerce brand, it is also necessary to take cues from already successful stories in the industry. A Germany-based online jewelry store is a classic example of the same, which rose to fame in just one year of its inception, increased their sales and improved their customer satisfaction, thus making them an exceptional and highly popular jewelry e-commerce brand called ENGELSINN.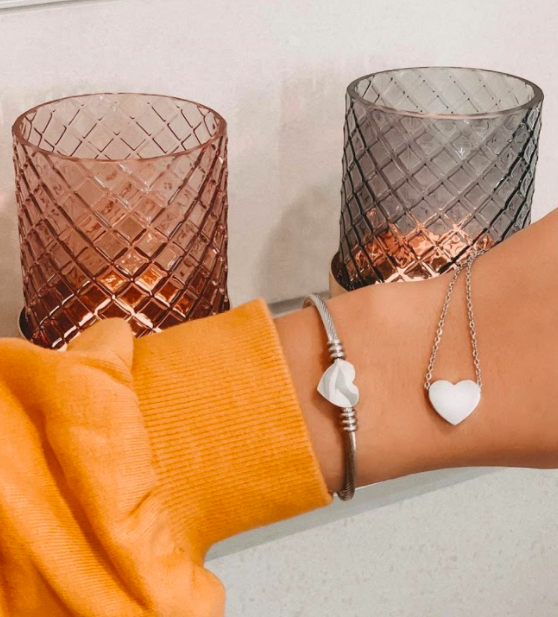 Appreciations and love can be gained from customers when an online brand dedicatedly works to fulfill all their rising demands and also be consistent in doing so. To please an eye of a customer through polished and superlative jewelry collection always won't be possible. Hence, brands turn to social media platforms to leverage the medium and also utilize the same to gain more popularity and work towards making it a generic brand. ENGELSINN started with being only a German brand, but today, it is an international brand because it adapted itself as per the trends of the industry as well as the demands of customers.
Quality should be the priority for any e-commerce brand and when it comes to jewelry, which are intricate detailed jewels and accessories, even more care should be taken. The delivery systems for e-commerce brands play a vital role in making it a success. Making it sure that jewelry items are safely delivered and on-time is a quality that many brands lack, but ENGELSINN raced ahead many in this department and proved why they deserve a growing international presence. Their products are shipped worldwide and with an efficient courier service like DHL, they ensure that the products are delivered the way they have shown it on their website, www.engelsinn.de, or their social media accounts.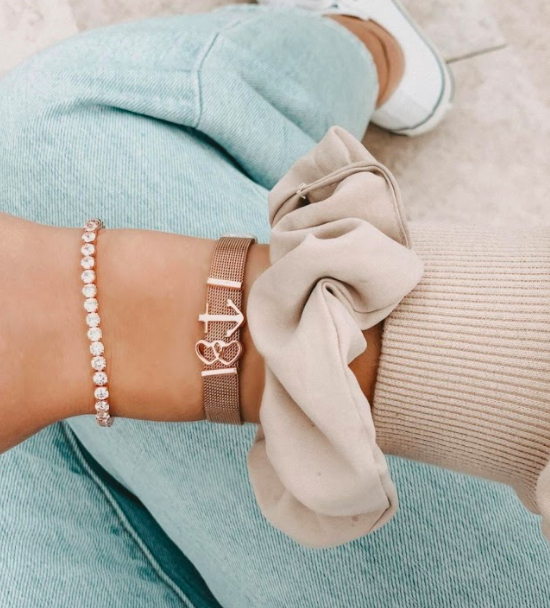 Even in a saturated market, to win the love of customers, brands need to provide user-friendly interactions, well managed and approachable social media accounts. ENGELSINN is one of the only recent online jewelry brands that have services available to people for 24 hours, from anywhere in the world. Their constant focus on improving customer satisfaction by focusing on the quality of products has resulted in captivating people and led them to their overall success in the online market.
Instagram: @EngelsInn
SPOTLIGHT: Sweet vinyl by DREAMOUR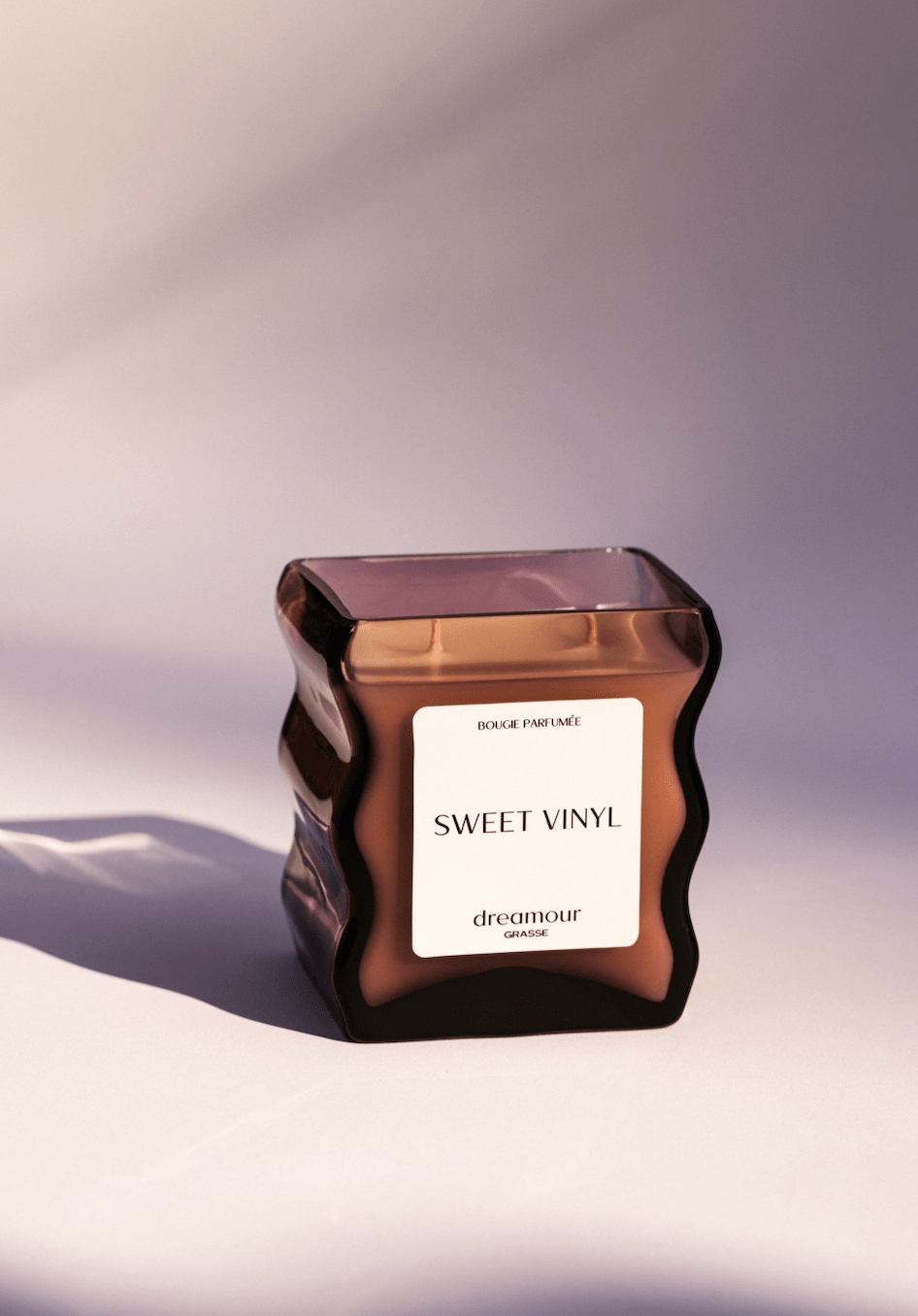 What happens when two immensely talented visionaries come together to create elegance and ingenuity in a sculptural glass fragranced candle? Dreamour. That is the long and short version of how Dreamour was created. Founded by Karissa Rowe and Neal Klotsman in late September 2022, Dreamour was founded with the goal of creating a luxury fragrance brand that operates at the intersection of functional art in the candle market space.
Rowe, a Parsons School of Design graduate, set out to fill the niche of integrating design in the candle marketplace. Unlike most candle vessels that are mass-produced, Dreamour's founders desired to prioritize the artisanal craftsmanship of glass in their production processes of the sculptural glass designs. This resulted in a long timeline of sourcing the globe for talented glass artisans who could transform a sketch into a functional and sophisticated candle vessel. Each and every candle vessel is hand-blown, inherently resulting in a one-of-a-kind product and unique experience for the consumer. These functional fragrant candles also act as a piece of décor due to its sculptural and alluring appearance.
Sweet Vinyl, Dreamour's first candle scent, fills the room with musky & leathery notes combined with earthy notes of vetiver and cypriol, topped with a citrus touch of bergamot and mandarin. The founders worked with master perfumers in Grasse, France, to create a scent that invoked notes of memorable moments, emphasizing high quality ingredients in the fragrances in a soy wax blend. This resulted in candles that consist of clean ingredients, a vegan formula, and is entirely cruelty-free.
It is the personification of the glass blowers' spirit, the heart of Grasse imprisoned in a bottle, and the narrative of two visionaries that sets Dreamour at the top of the candle market pedestal. Dreamour embodies the sophistication and savior-faire French perfumery as a luxury brand, while being a NYC based brand. Dreamour is currently stocked at Patron of the New in New York, along with other major designer luxury known brands. Rowe and Klotsman are currently expanding their production lines and will drop new fragrances and designs in early 2023. Don't expect anything ordinary with Dreamour, as they will continue to bring a unique perspective to the marketplace of home fragrances.
To find out more about Dreamour and their newest releases, you may visit the business's website dreamour.com or follow the company via its Instagram handle @dreamourshop.