How to Maintain Your Boat Trailer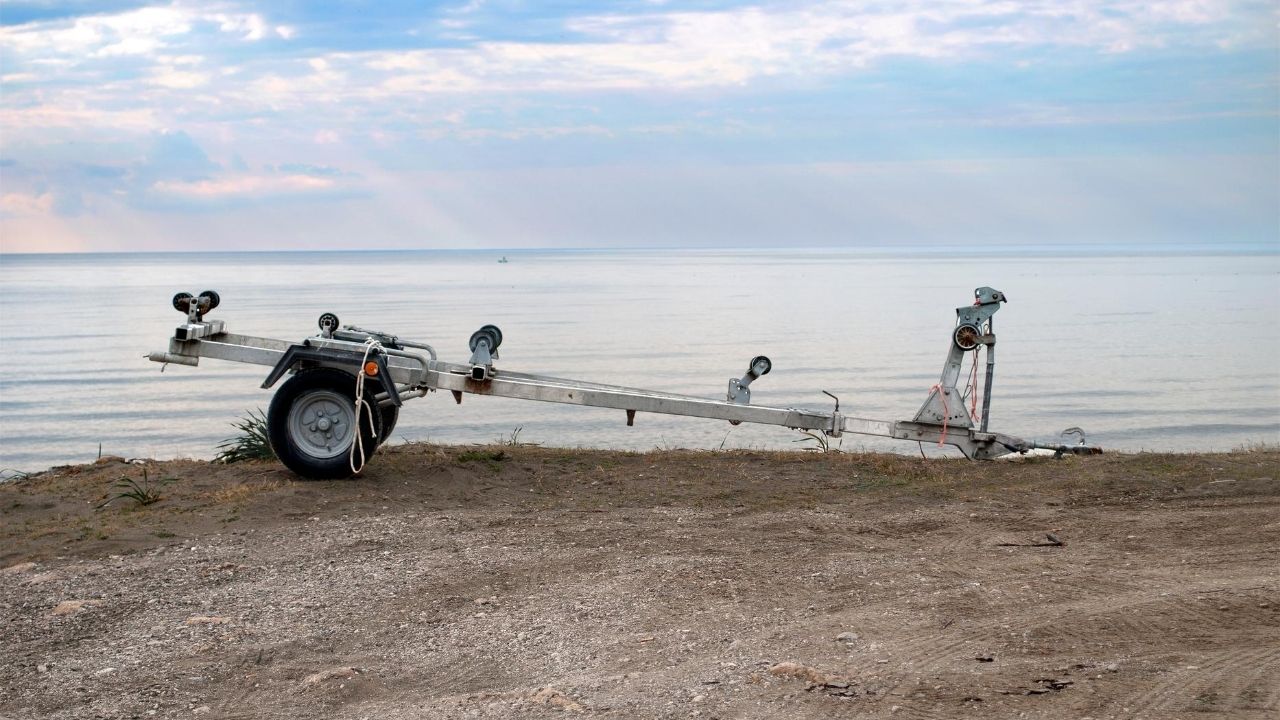 Owning a boat trailer requires great responsibility and maintenance. Avid fishermen understand that proper care, before and after a trip, is essential in avoiding any long standing issues.
Here are 5 simple steps to maintain your boat trailer, without the help of a professional.
Keep it Clean
When it comes to maintenance, the most basic task is to keep things clean where appropriate. Dirt on a boat trailer can lead to serious damage. Having a dirty bilge may stop you from spotting fuel leaks and lead to clogged pumps. Dirt accumulation on the canvas and upholstery of the trailer allows the growth of molds. These are just a few examples of prevention by cleaning. A simple wash and wax will do the trick.
On steel trailers, there is the tendency for rust to appear in areas that are not easily accessible. Regularly inspecting your trailer helps flag such problems before they arise. Paying close attention to the insides of the trailer, the area around the brakes, callipers, bolts, joints, and welds, will timeously help to contain rust issues. With the use of a jack, you can easily inspect underneath the trailer. A little spray and regular clean, will keep the rust at bay.
Keep your Bearings Happy
Maintaining trailer wheel bearings can add years to the life of your trailer boat. For efficiency, your bearings should be changed at least once a year. You can check for wear and tear by removing the bearings and thoroughly inspecting them.
If your bearings show signs of being defective, it's best to replace them. Otherwise, clean them until they are free of dirt and moisture, re-pack with grease and re-seal. When everything has been re-assembled, turn the wheels and check for any unusual movement or noise. A wheel with healthy bearings should turn without any sound. Should you experience any rocking or wobbling, it is best to give them a tighten.
While you're at it, give the shaft(s) of the axle a fair amount of grease.
With all the weight carried by the axle resting on the bearings, you can imagine how difficult it would be to turn the wheel if the bearings aren't smooth and slippery. Both grease and oil serve the same function inside the hub by minimising friction and transferring heat away from it.
Check Your Tyres
Tyre problems are common causes of trailer breakdowns. Develop the habit of always checking your tyres before use.
Telltale signs include rusty or damaged tread and deformed side walls or bulging. Look out for tyre abnormalities especially if the trailer hasn't been used in a while.
Check the air pressure and inflate as suggested by a trailer professional. Make sure the tyre rims are in good condition as the risk of a blowout is increased, if a rim is damaged.
Inspect Trailer Parts Regularly
So as not to overlook anything, make sure you check all the parts of your boat trailer.
Carefully check the following:
Truck Receiver

Plugins

Truck Ball
You should also inspect your led lights to ensure there are no water leakages. This is a bad sign and should be taken care of as soon as possible. To avoid any wiring issues, use wire wrap on your wires, this will shield them from the elements. Check your connectors to make sure they don't tear and should you feel they need a clean, simply use a cotton swab.
For every trip, check your trailer. They are constantly exposed to harsh conditions and elements such as salt water when launching your boat. Professional trailer boat dealers will provide you with a daily maintenance schedule to follow. This is usually in line with the manufacturer's requirements.
All these things are critical and should be taken seriously when properly maintaining your boat trailer. In doing so, you will avoid any unforeseen problems along the way.
SPOTLIGHT: Sweet vinyl by DREAMOUR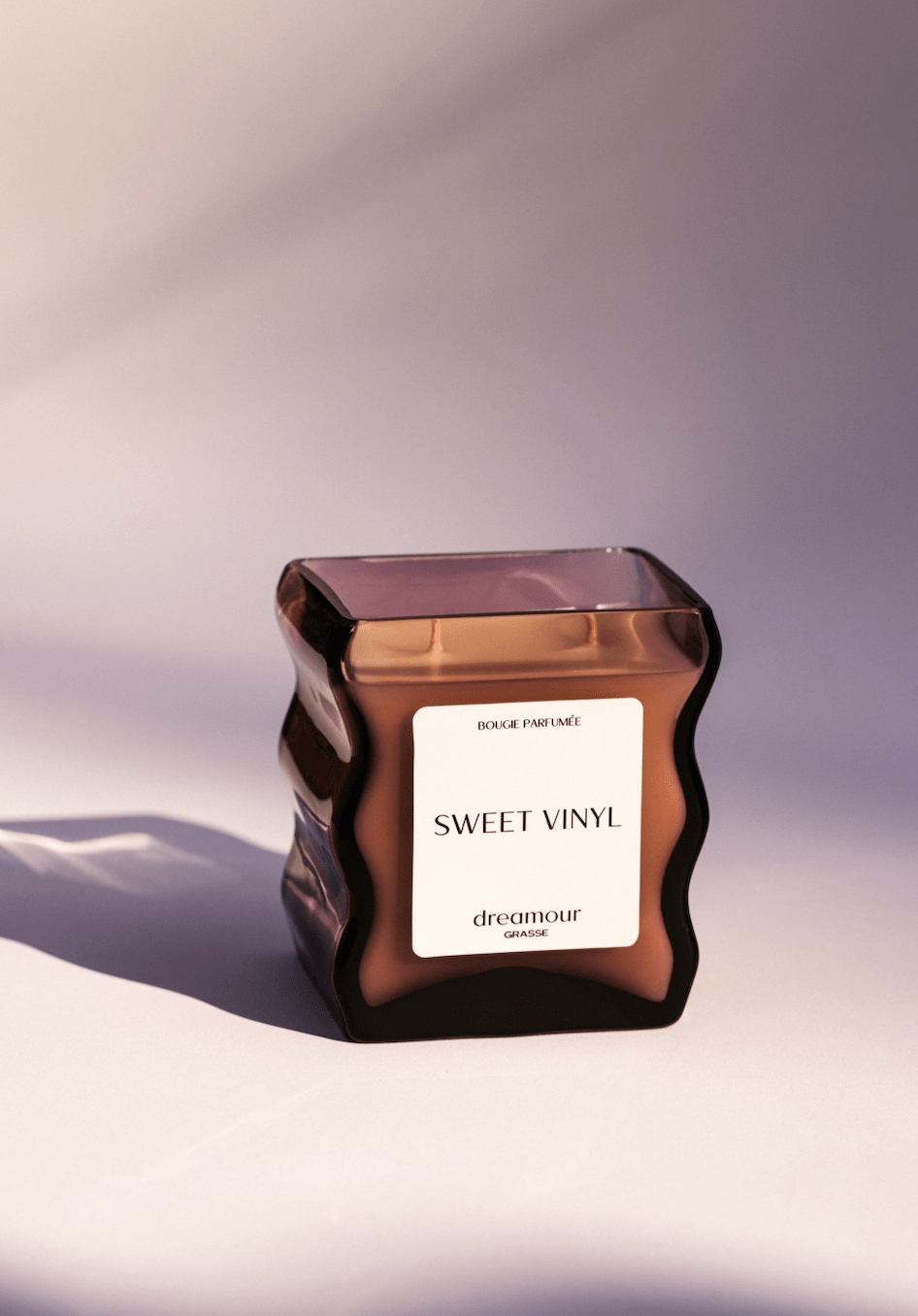 What happens when two immensely talented visionaries come together to create elegance and ingenuity in a sculptural glass fragranced candle? Dreamour. That is the long and short version of how Dreamour was created. Founded by Karissa Rowe and Neal Klotsman in late September 2022, Dreamour was founded with the goal of creating a luxury fragrance brand that operates at the intersection of functional art in the candle market space.
Rowe, a Parsons School of Design graduate, set out to fill the niche of integrating design in the candle marketplace. Unlike most candle vessels that are mass-produced, Dreamour's founders desired to prioritize the artisanal craftsmanship of glass in their production processes of the sculptural glass designs. This resulted in a long timeline of sourcing the globe for talented glass artisans who could transform a sketch into a functional and sophisticated candle vessel. Each and every candle vessel is hand-blown, inherently resulting in a one-of-a-kind product and unique experience for the consumer. These functional fragrant candles also act as a piece of décor due to its sculptural and alluring appearance.
Sweet Vinyl, Dreamour's first candle scent, fills the room with musky & leathery notes combined with earthy notes of vetiver and cypriol, topped with a citrus touch of bergamot and mandarin. The founders worked with master perfumers in Grasse, France, to create a scent that invoked notes of memorable moments, emphasizing high quality ingredients in the fragrances in a soy wax blend. This resulted in candles that consist of clean ingredients, a vegan formula, and is entirely cruelty-free.
It is the personification of the glass blowers' spirit, the heart of Grasse imprisoned in a bottle, and the narrative of two visionaries that sets Dreamour at the top of the candle market pedestal. Dreamour embodies the sophistication and savior-faire French perfumery as a luxury brand, while being a NYC based brand. Dreamour is currently stocked at Patron of the New in New York, along with other major designer luxury known brands. Rowe and Klotsman are currently expanding their production lines and will drop new fragrances and designs in early 2023. Don't expect anything ordinary with Dreamour, as they will continue to bring a unique perspective to the marketplace of home fragrances.
To find out more about Dreamour and their newest releases, you may visit the business's website dreamour.com or follow the company via its Instagram handle @dreamourshop.