Christmas Music for Retailers: The 2022 Guide to Boost Holiday Shopper Sales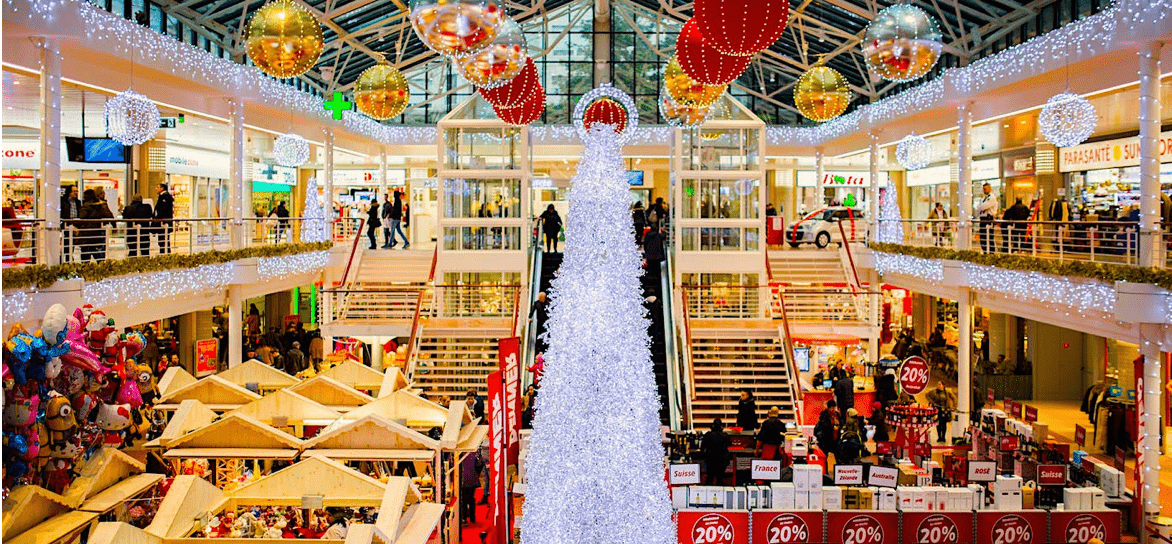 Every year as we approach the holiday season, retail stores of all shapes and sizes start to fill up with scores of customers looking to score the best holiday shopping deals possible. You want to offer your customers a great experience that will keep them coming back time and time again. To do this, you'll need to give your retail store personality and offer an experience that makes it someplace worth going to, and even better, telling your friends about too. 
Music can be the key to adding this personality, but you need to make sure that the songs and playlists you choose are in line with the type of brand you have established first. When you can make your holiday music fit within your brand experience, it's easy for customers to feel like they belong there, which will help them enjoy their Christmas shopping even more so.
But did you know you need to license the background music you play at your retail location(s)? You're not alone if you've never heard of royalty-free music. Most people know what many things are but aren't that familiar with the terms associated with them. If you need to learn what royalty-free means, here's a quick definition. To license music for your business means that you can directly use it for your own benefits without having to pay any form of royalties to the owner(s). It's a bit more complicated than that, which is why it pays to have some of the basics under your belt if you're thinking about going this route.
Timing Is Everything – Don't Start Playing Christmas Music Too Soon
The holidays are the most important time of year for retailers, and music is one of the most important elements that can help make or break your season. But if you don't start playing your Christmas music too early, you can avoid losing customers who might be annoyed by too much Christmas music being played in October and November. You want to start playing your holiday songs closer to or right after Thanksgiving has passed along with Black Friday too. You want to start playing your holiday background music when people start thinking about what they want for Christmas, but not before they've finalized all the details.
Use a Music Streaming Platform That Is Legal for Businesses
The last thing you want is for an attorney to come into your store because they heard Christmas music being played from your store and then find out that it was being played illegally without proper business music licensing. That could prove to be pretty for business, especially if you get slapped with a cease & desist order, or worse, a lawsuit! Make sure that whatever music streaming platform you use has permission from artists and labels to let businesses play their music legally (e.g., Spotify).
Work Christmas Music into Your Streaming Music Without Letting the Christmas Music Overtake Everything
Christmas music for retailers is typically playing everywhere during the holiday season. You are guaranteed to hear it playing in the background at mom & pop retail shops, department stores, shopping malls, restaurants, schools, corporate offices, and more. This makes it difficult to stand out from the crowd with your Christmas music playlist choices. You don't have to go overboard with Christmas tunes either — just keeping them in the background is enough to get shoppers in the holiday spirit.
Stay On-Brand by Playing Your Typical Genres
The best way to keep customers returning throughout December is by staying true to your brand identity and using genre preferences as an indicator of that identity. For example, if your store predominantly sells children's toys and clothes, then playing classical music might not be appropriate because it doesn't reflect who you are or what your brand stands for.
Try Alternatives to Overplayed Classics
Many people associate certain Christmas tunes with their childhoods or other special moments. But all too often, these same songs become so ubiquitous that they lose their charm. Try alternatives if you're sick of hearing "White Christmas" every time you walk into a store or restaurant.
How Can You Legally Stream Spotify Playlists?
The popularity of streaming services has made it easier than ever for retailers to play quality music without breaking copyright laws. Services like Spotify allow you to create playlists based on artists and genres licensed for commercial use — meaning, with proper commercial licensing, they can be played in stores without getting sued by record labels or publishers. 
Why Do You Need to License Music?
To start off, here are just a few reasons why licensing music matters. You're responsible for protecting your brand's image, reputation, and integrity — ensuring everything you do is within the law.
You want customers to have a positive experience when they enter your store or visit your website. Your brand's image plays into this as well. If people associate your business with certain songs or artists and then listen to them while shopping elsewhere, you could lose business and customers because they're already "in the mood" for something else when they walk into your store!
Music is a powerful way to engage customers, create an emotional connection, and boost holiday sales. It's also the most cost-effective way to differentiate your brand from competitors. That's why many retailers are already using music in their stores. And there are many ways to use Christmas music for retail that can help you grow sales at your store this holiday season.
Soundtrack Your Brand Can Legally License Music for Your Retail Business
Holiday music has been a staple of retail stores for decades. From a simple radio to the latest digital jukebox, customers can expect to hear holiday tunes in your store as soon as Thanksgiving hits.
Holiday music is a tried-and-true way to create an inviting and festive atmosphere that can bring customers into your store. But how do you choose the right music for your store? And how can you make sure it's legally licensed?
Soundtrack Your Brand is a leader in this space and can definitely help answer those questions. From the legality of playing Christmas music at your store, to choosing the right sound system for your business, they have everything you need to know about playing Christmas music in your retail business.
If you want to help boost sales, find the right holiday music. When you start playing Christmas music too early, though, it might cause burnout. You need to find the right balance and keep it on-brand. And, if you're shopping for a music streaming service, ensure you're following the license rules, so you don't get sued in 2022 or 2023 for that matter.
Discovering The Influence of Jazz and Soul in Hip-Hop Sampling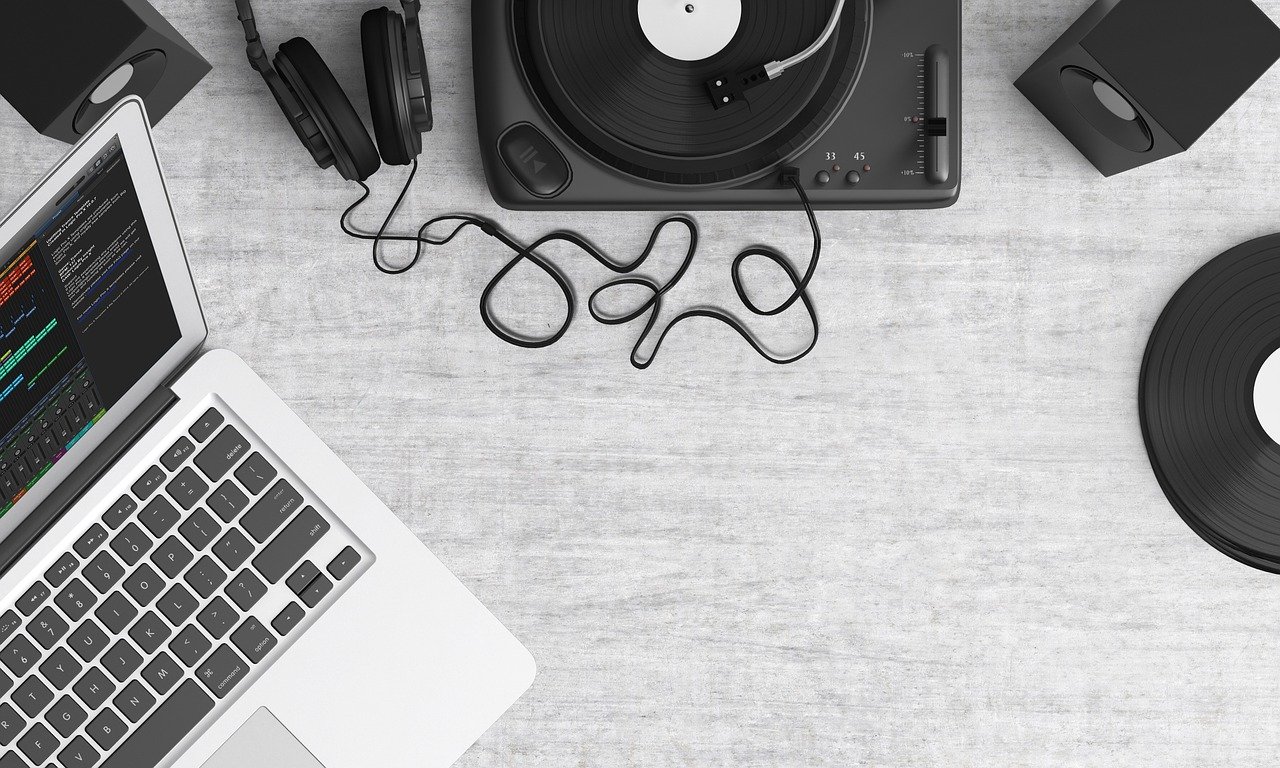 Hip-hop music has taken over the world since its ascension from the streets of the Bronx in New York City. Characterized by its unique blend of poetry, rhythm, and beats, hip-hop has produced some of the world's most iconic musicians and songs. One of the hallmarks of hip-hop music is its creative sampling techniques, which involves using snippets of music from old records to recreate new sounds. But where do these samples come from? And what has been the major influence behind hip-hop sampling?
The answer is jazz and soul music. In this blog post, we'll put jazz and soul music under the microscope as expert Benjy Grinberg explores how these genres have influenced hip-hop sampling.
Jazz Music Influence On Hip-Hop Sampling
Jazz music was a major inspiration behind the early days of hip-hop music. Jazz music was all about improvisation and freestyling, which is very much in the DNA of hip-hop. In the early days of hip-hop, DJs often looped beats from jazz records to create breakbeats, which became the building blocks of early hip-hop music. One of the most sampled jazz artists in hip-hop is none other than the legendary saxophonist John Coltrane. Coltrane's music has been sampled in countless hip-hop songs, and his influence can be felt in the music of many hip-hop icons, including Wu-Tang Clan, Nas, and Kendrick Lamar.
Soul Music Influence On Hip-Hop Sampling
Soul music, on the other hand, was all about emotion and expression. The raw, unfiltered passion of soul music was aptly captured in the sampling techniques of early hip-hop producers. One of the most sampled soul artists in hip-hop is James Brown. Brown's unique blend of funk, soul, rhythm, and blues has been sampled in countless hip-hop tracks. Brown's "Funky Drummer" has become one of the most iconic samples in hip-hop and has been used by everyone from Public Enemy and Run-DMC to Dr. Dre and Kanye West.
Jazz And Soul Music As A Source Of Inspiration For Hip-Hop Sampling
As hip-hop music evolved, so did its sampling techniques. Producers and artists began to look beyond just using samples to create beats but also as a source of inspiration for their lyrics and melodies. Jazz and soul music became fertile ground for this kind of experimentation. Artists like A Tribe Called Quest, De La Soul, and The Roots infused jazz and soul samples into their music, not just for the danceable beats but also to add depth and richness to their lyrics and melodies.
Other Examples Of Jazz And Soul Sampling
Hip-hop's rich history is peppered with countless examples of jazz and soul samples. Some of the most iconic tracks in the genre owe their existence to these tried-and-true sources. One example of hip-hop greatly influenced by these genres is "N.Y. State of Mind" by Nas. The track samples Joe Chambers' "Mind Rain," featuring a haunting and soulful beat with Nas's gritty and introspective lyrics. Another iconic track that has sampled jazz is "Electric Relaxation" by A Tribe Called Quest. The track heavily samples Ronnie Foster's "Mystic Brew," creating a hypnotic and smooth rhythm that complements Q-Tip and Phife Dawg's playful yet insightful lyrics. These songs and many more showcase the versatility and creative genius of hip-hop producers who have skillfully incorporated jazz and soul samples to create a new wave of music.
Final Thoughts
In conclusion, jazz and soul music have significantly influenced hip-hop music. Jazz represents the improvisational spirit and freestyling DNA that runs through hip-hop music, while soul represents the raw, unfiltered emotions that hip-hop music embodies. Jazz and soul music have been sampled and used as inspiration by countless hip-hop producers and artists, and their influence can be felt in the music of some of hip-hop's most iconic names, from Wu-Tang Clan, Nas, and Kendrick Lamar to Public Enemy, Run-DMC, Dr. Dre, and Kanye West. According to Benjy Grinberg, without jazz and soul music, hip-hop music would not be what it is today – a global phenomenon that has influenced not just music but also fashion, art, and culture.