City Retirement – Why young people aren't the only ones interested in urban living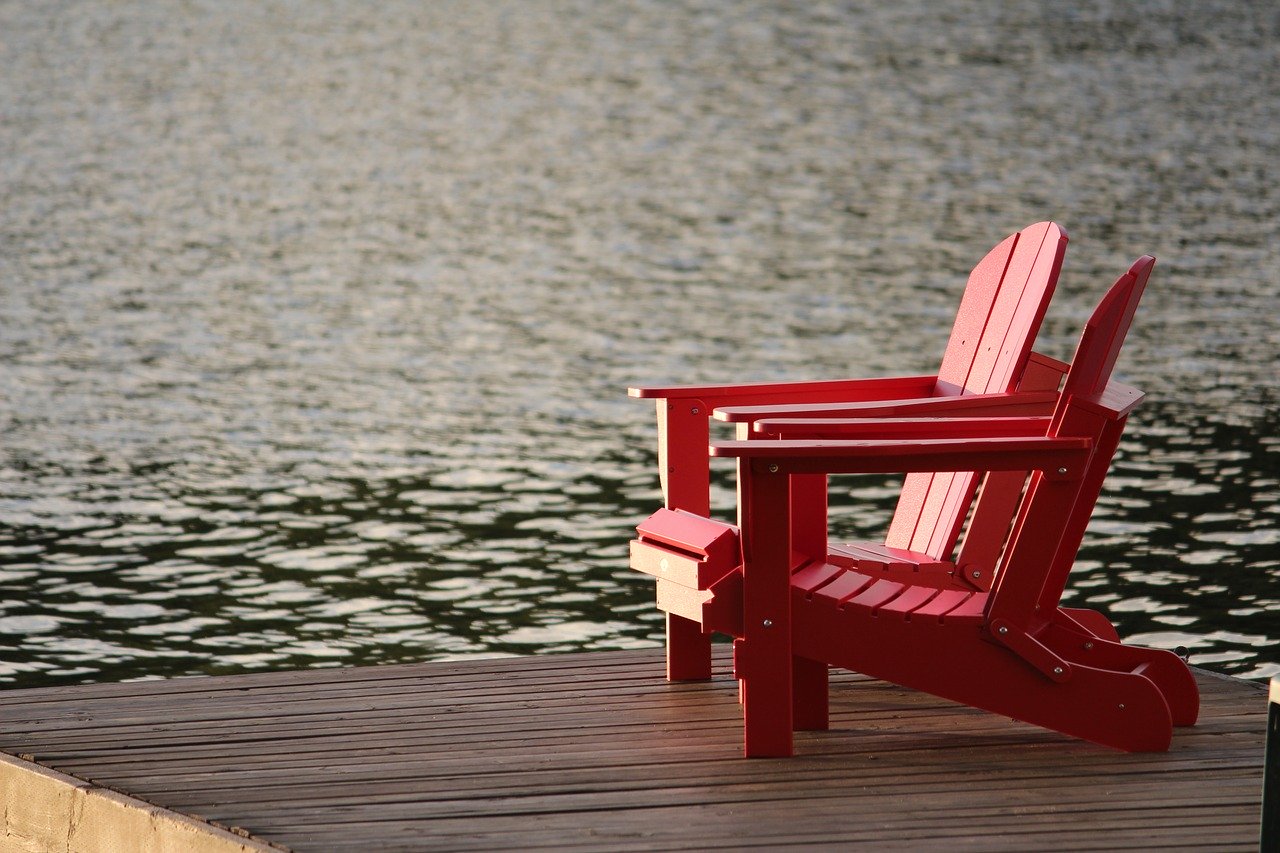 Offering the most exciting concentration of retail outlets, social outings and career opportunities, cities are becoming extremely popular destinations to live in. You should be able to guess the main demographic of people that want to live in cities, but overall it isn't as clear cut as you might think.
Here's a bit more information on why this trend is beginning to grow in popularity among pensioners and retirees, and why it might continue to be a popular choice in the future, due to developments in technology.
Who wants to live in the city?
A large majority of the people that come to live in the city are young people, either living close by to their university during study time, or looking to work and live in the area in order to aspire higher and make the most of the opportunities for socialising and work that it affords. That being said, young people aren't the only ones living an urban lifestyle, and an increasing number of older people are looking for similarly designed city-centre apartments and homes to retire into, reaping very much of the same benefits as the youngsters. 
Referred to by the Telegraph as 'super-agers', this growing niche group of older urbanites are estimated to be on average in the 'mid-or high end affluence' category, and want to spend their money on getting the most they can out of their retirement with their savings. This is good news for investors, local businesses, and larger city development in general.
What do young city tenants and retirees have in common?
Almost coming full circle in terms of living requirements and demands, the living situation and choice in housing style is surprisingly similar between people young and old. Here are a couple of key similarities:
Manageable studio apartments/flats – Most students or young people living on their own or with partners within the city want small, compact apartments that are easy to maintain and don't get in the way of busy lives and schedules. Older people are very much the same in their apartment needs and wants. Many moving to the city downsize and sell their family homes in favour of something more manageable and simple, that is relaxed enough but doesn't require a lot of travel to reach various facilities.
Examples of these apartments include the likes of One Baltic Square and Bridgewater Wharf, luxury residential apartment buildings offered by RWinvest in Liverpool and Manchester. These sorts of buildings are well placed in their respective cities, providing sleek interiors and ease-of-access to the surrounding amenities.
Proximity to the surrounding city – Again, having a solid social life and friends around is actually something high on the list of priorities for both young people and old people alike. Young students, for example, want to make the most of their time at university, forging new and long-lasting relationships with course mates and friends, while the elderly want to enjoy their retirement and get out to different social activities and events as much as possible.
Ease-of-access and opportunity for travel – Being within a city puts a ton of different facilities and amenities within walking distance of where you're living, but it also helps to connect you with the wider country, making it much easier to get around. In Manchester for example, the northern great city, there are train links, buses, access to the airport, and even a tram service. This bonus benefits young students living away from home that use the train to travel back and forth, but also elderly people who can easily hop on-and-off public transport as they please, and access airports and long-distance trains without having to plan ahead.
How will cities benefit retirees in the future?
As technology increasingly interweaves itself with cities and the way they are navigated, nearly everyone will benefit from an increase in accessibility and productivity. However, certain developments that are being made in cities around the world will really help to make them inclusive for the elderly and disabled, in ways that they might not have thought previously possible. 
One great example of this is the 'Virtual Warsaw' project in Poland, which aimed to make city traversal much more accessible and possible for the visually impaired. By creating a series of different network transmitters across points-of-interest around the popular city, visitors and locals could be alerted to their location via smartphone, making them aware of everything from dangers to local museum opening times and bus stop locations. This sort of development wouldn't necessarily be possible in rural areas, and so displays a level of social inclusion that only cities would be able to achieve. 
To add to this, you might have heard of the phrase 'internet of things', which refers to the interconnectivity between home devices and appliances that allow for them to be controlled through one another. This trend is also permeating modern building techniques, and it is quite probable that in the coming years, building features such as internet connectivity, heating and security will be connected and automated on a tenant/landlord's behalf. These sorts of developments will benefit both the investor/homeowner and the tenant going forward.
Which cities are the most popular for students and retirees
It's a great time to be an investor in the UK at the moment, as there are many different cities across the country with exciting prospects and unique features. But which are the most popular among young students, and which do retirees seem to gravitate towards?
Students – Oxford & Cambridge – Most cities in the UK with prevalent universities attract an abundance of young people during term-time. Despite Manchester holding the title for one of the largest student populations in Europe, Oxford and Cambridge perhaps unsurprisingly take the cake for the most young people. Oxford in particular has the highest share of residents aged 18-24 in the entire country. Students aiming for greatness in these cities can expect to also pay great sums to find accommodation, however, as quality living arrangements are hard to come by due to their partial scarcity.
Retirees – Blackpool
Providing the seaside attraction while still maintaining a partial city feel, Blackpool is the city in the UK with the highest percentage of older people. A study by the Guardian estimated that five out of ten English people want to move when they retire – and the city presents new social opportunity – although they also prioritise peace and quiet, and aren't happy in overcrowded areas like London, which can be a daunting and overwhelming prospect. Blackpool seems to currently provide the best balance for those that want to 'dip their toes in the water' of city life.
A Closer Look At CBD Vapes: Have You Been Missing Out?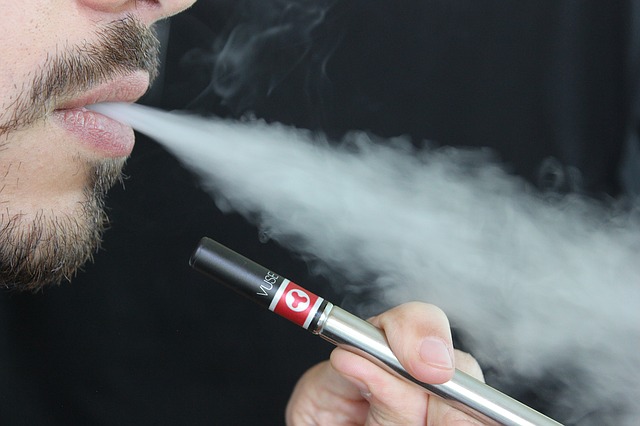 The current climate in America is filled with tension, fear, and anxiety thanks to the global pandemic we're all trying to make it through. Many of us are desperate to go back to our regular routines, but most of the country is on mandatory lockdown. This goes back to those feelings of apprehension, and more importantly, a quick and easy method of relief….CBD vape pens. There has been a lot of speculation surrounding both CBD and vape pens, but today, since we have time, we can dig into the topic. Obviously, some companies put a little more time and effort into their products, and vape pens are no exception. There are some great companies out there! You just have to find them. CBDfx is the safest CBD company that I know of, and I would suggest any of their products, but especially their vape pens! When you order something from them you know that the quality is there because they provide full transparency with the lab results of all the procuts. There are definitely some misconceptions about CBD vape pens so let's take a closer look.
The Basics
There are a variety of different vape pens you can use. You have the option of purchasing a standard 510 universal battery and getting refills of your favorite cartridges to simple screw on and screw off when it's empty. You would have the option of grams and half grams as far as the cartridge is concerned and have to recharge your battery when needed. 
Alternatively, you could opt for a disposable vape pen. This is what a lot of people are gravitating towards due to the convenience of it. The pen comes fully charged and ready to go out of the box and you toss it out when it's done. 
Regardless of which option you choose, you'll get the dose of CBD you're looking for. It's really all about your preference. 
Types Of CBD Oil For Vape Pens
I know most people relate CBD and THC together, and sure, there are some combinations like that, but you don't have to choose that for yourself. When it comes to CBD, you have combinations of CBD/THC, full spectrum CBD, broad spectrum CBD, or CBD isolate. The CBD/THC combination will have some chance of having psychoactive effects depending on the THC content, so steer clear from that if you don't want to get high. 
If you strictly want the effects of CBD you can choose full spectrum, broad spectrum, or CBD isolate. The full spectrum is the whole plant basically crushed into an oil, broad spectrum is the same process except the THC is actually extracted from it so there won't be any trace amounts of THC, and the isolate is just basically 99% pure CBD oil. So, just make sure to pay attention when purchasing a vape pen so you know what you're getting. 
What To Look For In A CBD Company?
Unfortunately, all CBD companies aren't created equally, and you have to do some research. If the company is top notch, they should be very transparent with their ingredients, process, and third party lab reports. When you look at those lab reports (aka certificate of analysis) you will be able to see everything that went into that product and the percentage of that ingredient. If you don't recognize an ingredient just google it because sometimes companies like to use botanical names or maybe you might be stumped by a nasty chemical or toxin you don't recognize. 
How Can CBD Vape Pens Help You?
CBD is helping people deal with a variety of health issues on a daily basis. As I mentioned earlier, many people are feeling stressed out and anxious with everything going on. Vape pens are a reliable and effective way to deal with that anxiety when it creeps up on you. CBD has also been proven to help stabilize mood, improve focus, alleviate aches and pains, relieve arthritis, and much more. I believe everyone could benefit from CBD whether they realize it or not. The best part is that it provides relief pretty quickly because it's going straight into your system so the bioavailability is very high. So, it really comes in handy to keep one in your purse or in the car for any unexpected "bumps in the road", and don't worry, hemp-derived CBD has less than 0.3% THC so it's legal in most states! 
CBD is still the new kid on the block. Still trying to make its way into conversations around the globe, but people are catching on, and people are loving it. When you have something this amazing providing people with an alternative to traditional medicine there will always be opposing opinions, but that's why you form your own and go from there!