City Retirement – Why young people aren't the only ones interested in urban living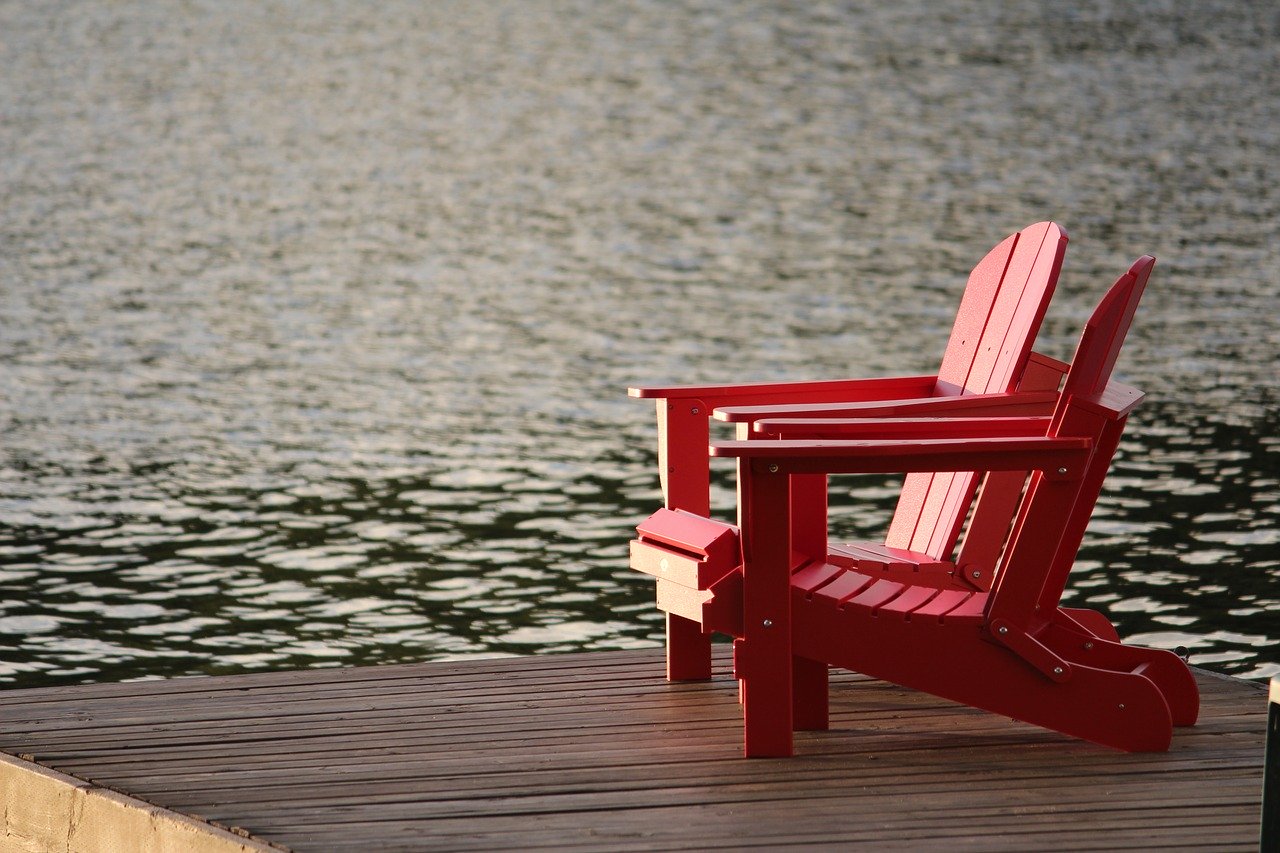 Offering the most exciting concentration of retail outlets, social outings and career opportunities, cities are becoming extremely popular destinations to live in. You should be able to guess the main demographic of people that want to live in cities, but overall it isn't as clear cut as you might think.
Here's a bit more information on why this trend is beginning to grow in popularity among pensioners and retirees, and why it might continue to be a popular choice in the future, due to developments in technology.
Who wants to live in the city?
A large majority of the people that come to live in the city are young people, either living close by to their university during study time, or looking to work and live in the area in order to aspire higher and make the most of the opportunities for socialising and work that it affords. That being said, young people aren't the only ones living an urban lifestyle, and an increasing number of older people are looking for similarly designed city-centre apartments and homes to retire into, reaping very much of the same benefits as the youngsters. 
Referred to by the Telegraph as 'super-agers', this growing niche group of older urbanites are estimated to be on average in the 'mid-or high end affluence' category, and want to spend their money on getting the most they can out of their retirement with their savings. This is good news for investors, local businesses, and larger city development in general.
What do young city tenants and retirees have in common?
Almost coming full circle in terms of living requirements and demands, the living situation and choice in housing style is surprisingly similar between people young and old. Here are a couple of key similarities:
Manageable studio apartments/flats – Most students or young people living on their own or with partners within the city want small, compact apartments that are easy to maintain and don't get in the way of busy lives and schedules. Older people are very much the same in their apartment needs and wants. Many moving to the city downsize and sell their family homes in favour of something more manageable and simple, that is relaxed enough but doesn't require a lot of travel to reach various facilities.
Examples of these apartments include the likes of One Baltic Square and Bridgewater Wharf, luxury residential apartment buildings offered by RWinvest in Liverpool and Manchester. These sorts of buildings are well placed in their respective cities, providing sleek interiors and ease-of-access to the surrounding amenities.
Proximity to the surrounding city – Again, having a solid social life and friends around is actually something high on the list of priorities for both young people and old people alike. Young students, for example, want to make the most of their time at university, forging new and long-lasting relationships with course mates and friends, while the elderly want to enjoy their retirement and get out to different social activities and events as much as possible.
Ease-of-access and opportunity for travel – Being within a city puts a ton of different facilities and amenities within walking distance of where you're living, but it also helps to connect you with the wider country, making it much easier to get around. In Manchester for example, the northern great city, there are train links, buses, access to the airport, and even a tram service. This bonus benefits young students living away from home that use the train to travel back and forth, but also elderly people who can easily hop on-and-off public transport as they please, and access airports and long-distance trains without having to plan ahead.
How will cities benefit retirees in the future?
As technology increasingly interweaves itself with cities and the way they are navigated, nearly everyone will benefit from an increase in accessibility and productivity. However, certain developments that are being made in cities around the world will really help to make them inclusive for the elderly and disabled, in ways that they might not have thought previously possible. 
One great example of this is the 'Virtual Warsaw' project in Poland, which aimed to make city traversal much more accessible and possible for the visually impaired. By creating a series of different network transmitters across points-of-interest around the popular city, visitors and locals could be alerted to their location via smartphone, making them aware of everything from dangers to local museum opening times and bus stop locations. This sort of development wouldn't necessarily be possible in rural areas, and so displays a level of social inclusion that only cities would be able to achieve. 
To add to this, you might have heard of the phrase 'internet of things', which refers to the interconnectivity between home devices and appliances that allow for them to be controlled through one another. This trend is also permeating modern building techniques, and it is quite probable that in the coming years, building features such as internet connectivity, heating and security will be connected and automated on a tenant/landlord's behalf. These sorts of developments will benefit both the investor/homeowner and the tenant going forward.
Which cities are the most popular for students and retirees
It's a great time to be an investor in the UK at the moment, as there are many different cities across the country with exciting prospects and unique features. But which are the most popular among young students, and which do retirees seem to gravitate towards?
Students – Oxford & Cambridge – Most cities in the UK with prevalent universities attract an abundance of young people during term-time. Despite Manchester holding the title for one of the largest student populations in Europe, Oxford and Cambridge perhaps unsurprisingly take the cake for the most young people. Oxford in particular has the highest share of residents aged 18-24 in the entire country. Students aiming for greatness in these cities can expect to also pay great sums to find accommodation, however, as quality living arrangements are hard to come by due to their partial scarcity.
Retirees – Blackpool
Providing the seaside attraction while still maintaining a partial city feel, Blackpool is the city in the UK with the highest percentage of older people. A study by the Guardian estimated that five out of ten English people want to move when they retire – and the city presents new social opportunity – although they also prioritise peace and quiet, and aren't happy in overcrowded areas like London, which can be a daunting and overwhelming prospect. Blackpool seems to currently provide the best balance for those that want to 'dip their toes in the water' of city life.
How Conventional Scores Are Stopping Most Millennials From Accessing Credit and How One Company Is Changing That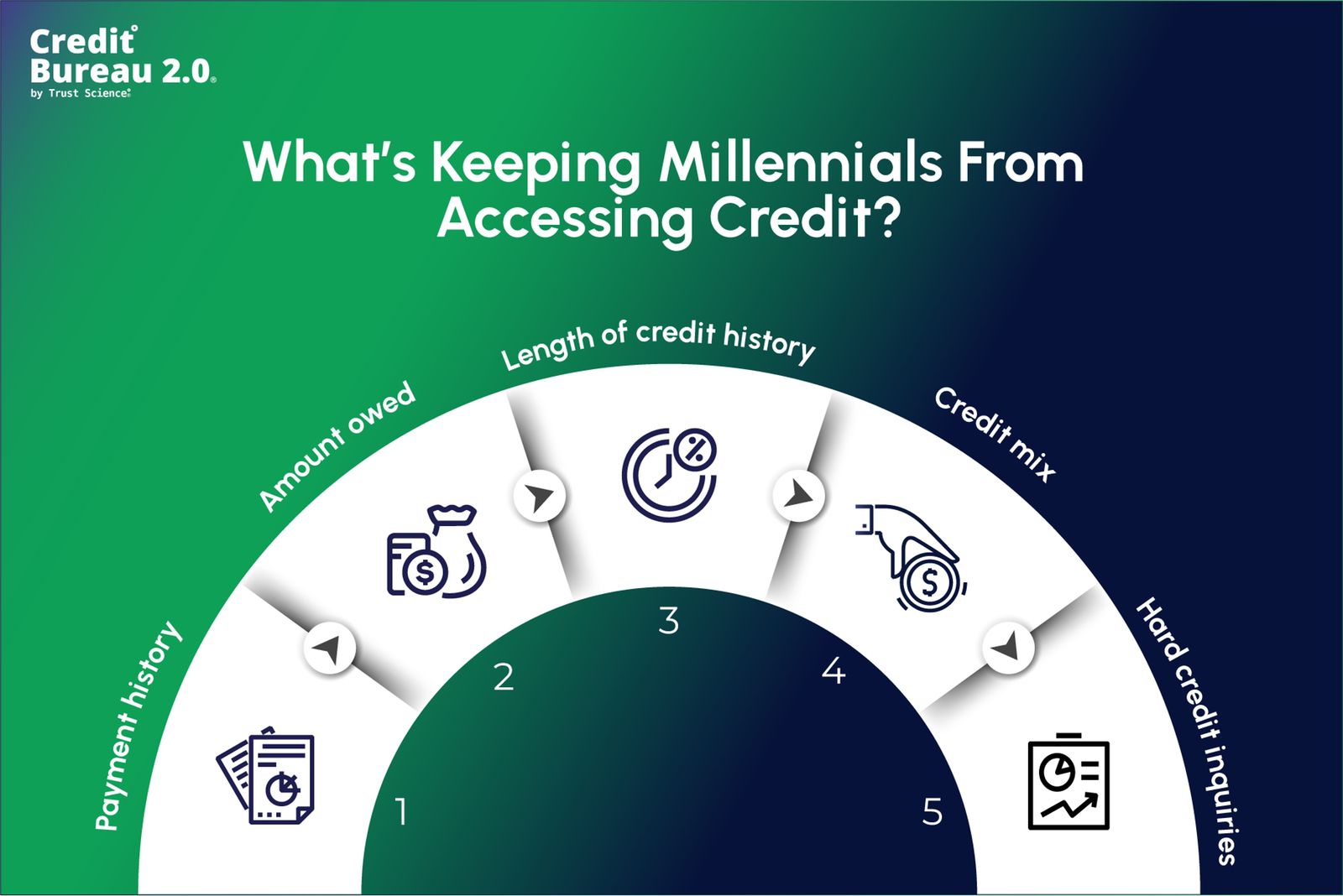 Credit scores are a barrier to entry for just about everything for millennials. Trust Science® is taking new metrics into account to expand access to credit with Credit Bureau 2.0®
What's Keeping Millennials From Accessing Credit?
The concept behind a credit score seems simple enough. It tracks your credit history to see if you're someone that a bank or lender can trust to pay back a loan. However, conventional credit scores just don't account for the way that millennials and Gen Z handle their finances.
Even where a person would be fully capable and reliable in paying back a loan, the lack of an established credit score can prevent them from accessing credit, or at least from getting as much as they should be able to. That leaves millennials without an on-ramp into the modern economy and it can also jeopardize access to other "credit gated" necessities like housing.
The way that conventional credit scores are calculated is complex but boils down to 5 essential metrics:
Payment history
Amount owed
Length of credit history
Credit mix
Hard credit inquiries
You can start to see the issue for millennials when you look at what data goes into their credit scores. For one thing, younger people don't have a long credit history. Even without other factors, simply being young and only having had so much time to build credit puts them at a disadvantage. However, millennials have also been tending to establish credit later in life compared with previous generations, putting them at a further disadvantage.
The most significant issue here is the credit mix. Different types of credit affect credit scores differently, and millennials generally don't have a favorable mix. While they might have a credit card or two, they generally don't have mortgages. These are the most beneficial type of credit to have on your credit report, and millennials really have that going against them.
The student loan crisis also plays a big role. Young people today have much higher student loan debts than previous generations, meaning they have a great amount of credit owed. Not only that, but many can begin to fall behind on payments and see that amount grow. This can quickly send a credit score spiraling out of control.
Student loans aren't the only threat. When young, some people make poor decisions. They could find themselves making credit mistakes very early on and suffering the fact that those mistakes can haunt their score for seven years in general. That means someone at 25 is still paying for a mistake made at the age of 18, even if they've been on the up and up ever since.
It's clear that conventional credit scores weren't designed with the current landscape in mind and that young people are being negatively affected. But what exactly can be done about this? One company is changing the way that lenders look at creditworthiness to make it possible for millennials to mitigate these issues.
How Credit Bureau 2.0 Fixes Those Problems
Trust Science is an innovative fintech company that has developed Credit Bureau 2.0, a scoring service that acts as an antidote for lenders, offsetting the problems posed by conventional credit scores. Instead of seeing a lack of credit history, a few negative issues from years ago, or a poor credit mix and ending any credit application, Credit Bureau 2.0 considers a wealth of additional data to generate a more accurate credit score.
Credit Bureau 2.0 expands the data used to calculate credit scores, getting the borrower's consented, permissioned data and/or acquiring Alternative Data in order to reach a more accurate credit score. For example, those applying for credit can use Trust Science's Smart Consent™ app to divulge their information safely and confidently to Trust Science, which is working on behalf of the lender that is trying to reach a decision about the borrower. By doing so, young people or other people without a credit history in-country can let prudent financial decisions in other areas of their lives demonstrate that they're trustworthy for greater credit.
The service is available to a wide variety of lenders, including auto lenders, installment lenders, and single-repayment lenders. It's in their best interest to find more reliable, deserving borrowers to give loans to, so Credit Bureau 2.0 benefits both sides of the transaction.
Trust Science CEO Evan Chrapko says that "Credit Bureau 2.0 isn't just about giving borrowers access to more credit than they would have had otherwise. It's about recontextualizing financial data to give both sides–lenders and borrowers–a more accurate and reliable way to enter into loans in the modern economy."