City Retirement – Why young people aren't the only ones interested in urban living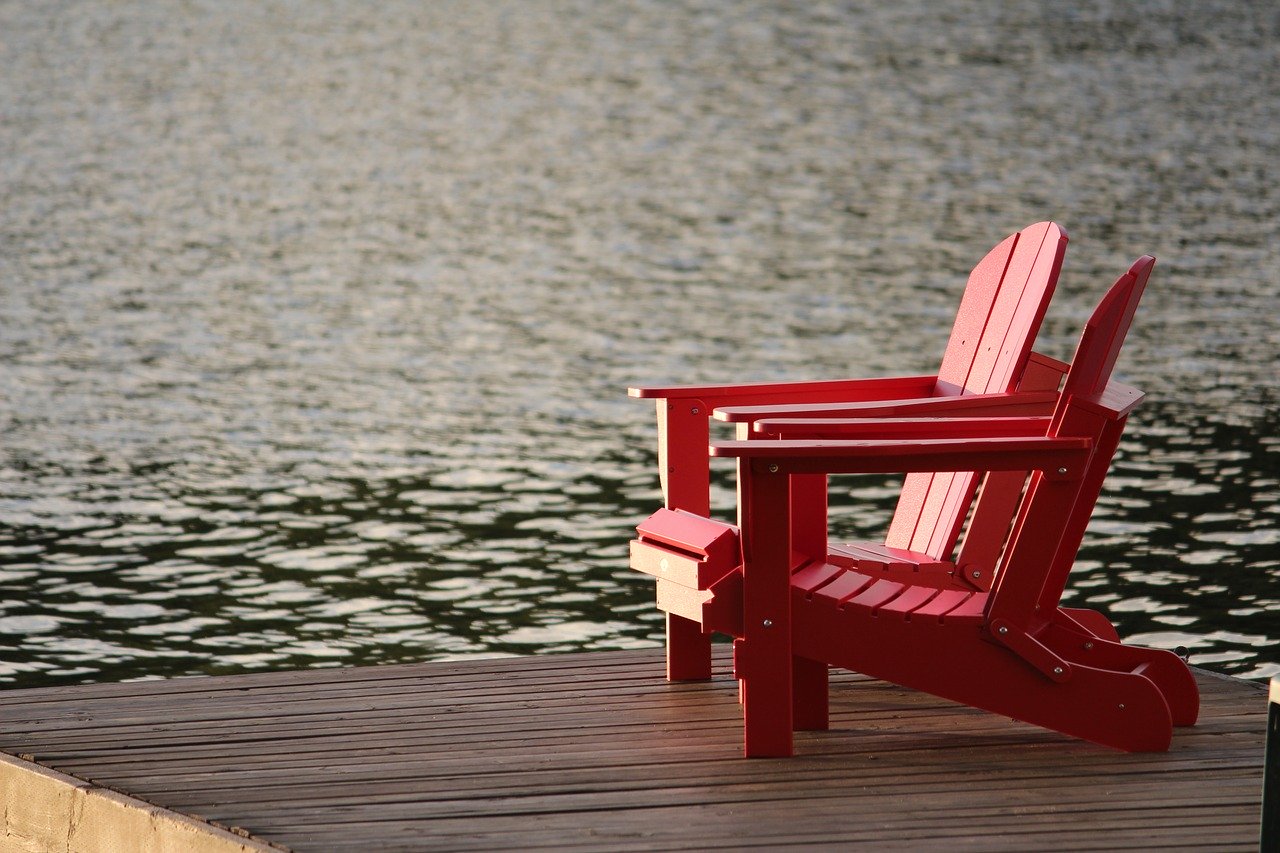 Offering the most exciting concentration of retail outlets, social outings and career opportunities, cities are becoming extremely popular destinations to live in. You should be able to guess the main demographic of people that want to live in cities, but overall it isn't as clear cut as you might think.
Here's a bit more information on why this trend is beginning to grow in popularity among pensioners and retirees, and why it might continue to be a popular choice in the future, due to developments in technology.
Who wants to live in the city?
A large majority of the people that come to live in the city are young people, either living close by to their university during study time, or looking to work and live in the area in order to aspire higher and make the most of the opportunities for socialising and work that it affords. That being said, young people aren't the only ones living an urban lifestyle, and an increasing number of older people are looking for similarly designed city-centre apartments and homes to retire into, reaping very much of the same benefits as the youngsters. 
Referred to by the Telegraph as 'super-agers', this growing niche group of older urbanites are estimated to be on average in the 'mid-or high end affluence' category, and want to spend their money on getting the most they can out of their retirement with their savings. This is good news for investors, local businesses, and larger city development in general.
What do young city tenants and retirees have in common?
Almost coming full circle in terms of living requirements and demands, the living situation and choice in housing style is surprisingly similar between people young and old. Here are a couple of key similarities:
Manageable studio apartments/flats – Most students or young people living on their own or with partners within the city want small, compact apartments that are easy to maintain and don't get in the way of busy lives and schedules. Older people are very much the same in their apartment needs and wants. Many moving to the city downsize and sell their family homes in favour of something more manageable and simple, that is relaxed enough but doesn't require a lot of travel to reach various facilities.
Examples of these apartments include the likes of One Baltic Square and Bridgewater Wharf, luxury residential apartment buildings offered by RWinvest in Liverpool and Manchester. These sorts of buildings are well placed in their respective cities, providing sleek interiors and ease-of-access to the surrounding amenities.
Proximity to the surrounding city – Again, having a solid social life and friends around is actually something high on the list of priorities for both young people and old people alike. Young students, for example, want to make the most of their time at university, forging new and long-lasting relationships with course mates and friends, while the elderly want to enjoy their retirement and get out to different social activities and events as much as possible.
Ease-of-access and opportunity for travel – Being within a city puts a ton of different facilities and amenities within walking distance of where you're living, but it also helps to connect you with the wider country, making it much easier to get around. In Manchester for example, the northern great city, there are train links, buses, access to the airport, and even a tram service. This bonus benefits young students living away from home that use the train to travel back and forth, but also elderly people who can easily hop on-and-off public transport as they please, and access airports and long-distance trains without having to plan ahead.
How will cities benefit retirees in the future?
As technology increasingly interweaves itself with cities and the way they are navigated, nearly everyone will benefit from an increase in accessibility and productivity. However, certain developments that are being made in cities around the world will really help to make them inclusive for the elderly and disabled, in ways that they might not have thought previously possible. 
One great example of this is the 'Virtual Warsaw' project in Poland, which aimed to make city traversal much more accessible and possible for the visually impaired. By creating a series of different network transmitters across points-of-interest around the popular city, visitors and locals could be alerted to their location via smartphone, making them aware of everything from dangers to local museum opening times and bus stop locations. This sort of development wouldn't necessarily be possible in rural areas, and so displays a level of social inclusion that only cities would be able to achieve. 
To add to this, you might have heard of the phrase 'internet of things', which refers to the interconnectivity between home devices and appliances that allow for them to be controlled through one another. This trend is also permeating modern building techniques, and it is quite probable that in the coming years, building features such as internet connectivity, heating and security will be connected and automated on a tenant/landlord's behalf. These sorts of developments will benefit both the investor/homeowner and the tenant going forward.
Which cities are the most popular for students and retirees
It's a great time to be an investor in the UK at the moment, as there are many different cities across the country with exciting prospects and unique features. But which are the most popular among young students, and which do retirees seem to gravitate towards?
Students – Oxford & Cambridge – Most cities in the UK with prevalent universities attract an abundance of young people during term-time. Despite Manchester holding the title for one of the largest student populations in Europe, Oxford and Cambridge perhaps unsurprisingly take the cake for the most young people. Oxford in particular has the highest share of residents aged 18-24 in the entire country. Students aiming for greatness in these cities can expect to also pay great sums to find accommodation, however, as quality living arrangements are hard to come by due to their partial scarcity.
Retirees – Blackpool
Providing the seaside attraction while still maintaining a partial city feel, Blackpool is the city in the UK with the highest percentage of older people. A study by the Guardian estimated that five out of ten English people want to move when they retire – and the city presents new social opportunity – although they also prioritise peace and quiet, and aren't happy in overcrowded areas like London, which can be a daunting and overwhelming prospect. Blackpool seems to currently provide the best balance for those that want to 'dip their toes in the water' of city life.
Samuel Leeds Buys Shares In Property Tribes; Says He Wants To Make It Better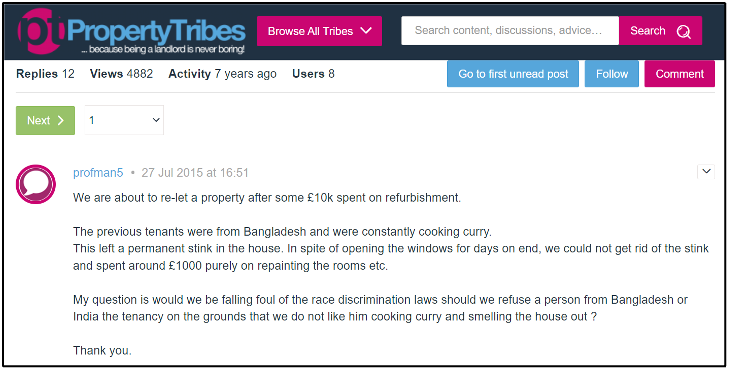 People in UK property circles may be familiar with the very public dispute between former MTV presenter, property investor, and community manager of the company Property Tribes, Vanessa Warwick, & property investment trainer and owner of the company 'Property Investors', Samuel Leeds; as Leeds has accused Warwick of assisting with racism and discrimination against ethnic minority tenants. In recent news, Samuel Leeds was reported to have bought a 35% share of the company Property Tribes, making him officially now a person of significant control at Property Tribes.
Warwick established Property Tribes to accumulate wisdom from various property owners and landlords to create a place of guidance for people in the industry to do business better. According to the company,
"We wanted to create a free use, safe, and agenda-free place for landlords to get information from a "hive mind", not a singularity, so that they could learn and grow their property business."

However, in one of his recent videos, Samuel Leeds pointed out blatant support of racism in some of the advice coming from Warwick herself. As one of the landlords asks on the forum – if they would be implicated by the race discrimination laws in the UK for refusing tenancy to Bangladeshi families as the landlord is not fond of the smell of their staple food, curry; Vanessa Warwick herself is seen advising against mentioning the reason for said refusal, thus averting the legal repercussions altogether.
In the video, Leeds points out several more situations where Warwick has behaved in a racist manner. In fact, she has become a new advisor on the panel of the UK's Property Redress Scheme and has been under criticism in their forum as well for supporting discrimination against ethnic minorities.
Warwick also expressed strong disapproval of Leeds as a property trainer citing the reason that his students came from the "vulnerable" demographic. Leeds called out the racist mindset in this reasoning, as in reality, his students predominantly come from ethnic minorities and don't fall in the "vulnerable" category. He began drawing attention to the issue over his YouTube channel and his website, and ended up facing severe disparagement from Warwick and her followers. Leeds finally sued Warwick for defamation and she brought a counter lawsuit for six-figure damages.
In an attempt to put an end to the battle once and for all, Samuel Leeds reports to have bought a share, 35% to be exact, of the company, Property Tribes. Even though he is only a minority shareholder and will have limited control, Leeds believes he can make a difference in "cleaning up the company" and reduce racism in the forum.
He jokingly adds,
"Because they trolled me, I wanted to at least get paid… Like Michael Jackson did to Eminem."
Leeds pledges that any money he makes off this transaction will be donated to charitable organisations that tackle racism and online bullying. In addition, Leeds will donate an extra £50,000 to organisations that fight hatred in the UK. With this move, he is determined to take a strong stand against all discriminations in the property sector or any other industry.