Are you Keeping a Track of these Important Things for your Business?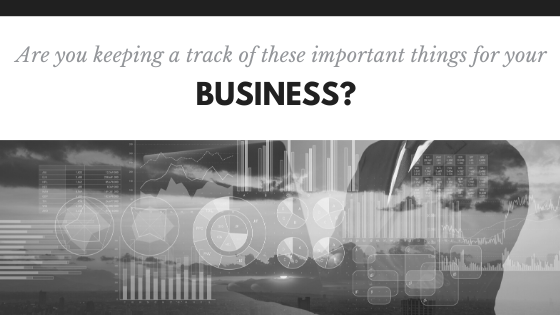 If you are a business owner, then it falls under your daily job role to monitor the key performance indicators regularly. It is impossible to know where your business stands without keeping a track of the company's performance. However, monitoring sales and revenue generated is not all that CEOs and managers do behind closed doors, there are more in the mix.
To make a business run successfully, be it an SMB or an enterprise, a few rules must be followed. While the basics are known by most entrepreneurs, today we are going to highlight the not-so-popular, yet a few of the most crucial points to consider.
Time Tracking and Its Merits:
Employees generally work for a 9-hour shift. They come in the office, punch in the time and thus start their day. But the question remains, how much time from these 9 hours are spent productively? They don't need to stay glued to their computer screen throughout. There is a difference between office hours and work hours, and in between them lies the productive hours.
There are many benefits attached to tracking your employee's time consistently and accurately.
Accurate time tracking will help you to pay out your employee for the hours actually worked. It eliminates the chances of overpaying or underpaying.
Overtime costs can be eschewed. There are multiple time tracking tools like Hubstaff which can alert your employees when they are nearing their regular work hours.
With effective time tracking, employees tend to become more accountable as they are made aware of their actions owing to which they don't waste time.
The Element of Customer Loyalty:
Right after a company is well adjusted with employee management, it's time to turn the attention to customer retention or vise versa. To put it in simple terms, customer retention is all about drawing in the right customers, making a sale, encouraging them to buy more and bring back more clients. This is generally how the customer loyalty circle work. To build this sort of loyalty, a company must treat its customers the right way.
Generally, three common means are used to monitor customer loyalty and the resulting retention:
Periodic customer survey
Direct feedback right after purchase
A detailed purchase analysis
Customer loyalty is one of the greatest pillars of business success. As per Fred Reichheld, a 5 percent increase in customer retention can raise the profit margin by 20 to 100 percent.
Your online heritage and competitor's online presence:
The digital world can be compared to a parallel universe. It has its own rules, regulations, and format. Since the early days of digitization, a lot has been achieved. It's our online heritage. But unfortunately, we don't have any way with which we could look back at what we have achieved so far. While in life it's possible to store photographs of memorable events or loved ones, that facility is not there in the digital world, or is there?
Indeed, with Stillio it is possible to look back upon the digital footprint we have created. Its serves two purpose – we become aware of our past which facilitates decision making in the present, and we can keep a closer watch on the activities being followed by our competitors. Business owners and entrepreneurs can secure their position in a cutthroat business world only by being aware of what their competitors are doing. However, keeping a regular watch on their social media handles, websites and promotional offers may not possible. Stillio can help in this regard with the screenshots of the competitors' sites making competitor analysis simple and easy.
The Merit of Content Marketing and ROI:
In this world of digitization, no business can survive without effective content marketing efforts. Be it a business blog, an email newsletter, a social media post, content marketing is crucial for the survival of a business in the digital world. To add more feathers on the hat, though content marketing costs 60 percent less than outbound marketing, it generates three times more leads! So that's a win-win!
However, to reap the full benefits of content marketing, proper tracking and performance analysis must be conducted. It's important to track the number of shares and other forms of engagement on the content. Additionally, tracking back-links and mentions on other websites must also be practiced as it enhances domain authority.
Tracking Business Goals:
This is the most important element of all. Without proper business goals, it will be like driving around in a truck aimlessly. All the other things that you will be tracking is finally related to your business goal. For instance, if your goal is to spike up your LinkedIn company page by a hundred followers, you have to track the performance of your Linkedin posts. That way a micro goal merges with the macro goal.
So roll up your sleeves and get tracking. Success is right around the corner, you will have to "track it through"
6 Reasons to Try Cannabis Edibles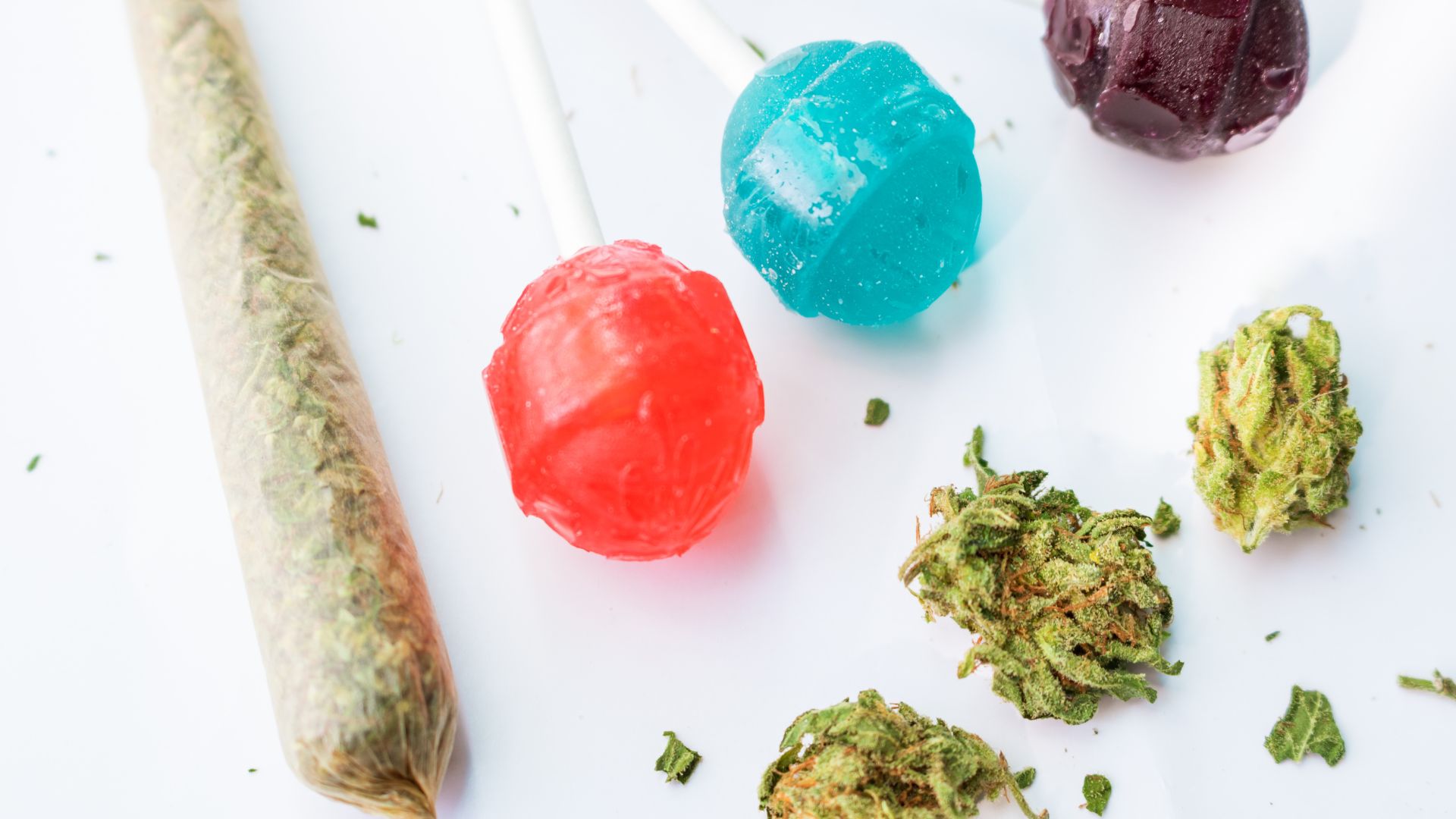 Are you looking for a reason to try cannabis edibles? If you're wondering if there are benefits to edibles that you can't get with other forms of cannabis, the answer is yes. Here are some of the best reasons to try cannabis edibles.
Some edibles are boosted
When you smoke cannabis flower, you're only getting cannabis. That's not a bad thing, but there are brands that sell edibles that have been boosted with other ingredients. For instance, you've probably seen capsules with added herbs to help you sleep – the same is true for edibles. 
One of the newer enhanced cannabis edibles are the Bits adaptogen-boosted edibles. These new cannabis edibles contain just 5mg of THC per Bit so you don't overdo anything. Each flavor is packed with a unique blend of adaptogens like ashwagandha, reishi, elderflower, lemon balm, ginseng, guarana, and rose hip.
Why adaptogens? Adaptogens have been proven to have a positive impact on the central nervous system by decreasing sensitivity to stressors. In other words, adaptogens reduce stress and anxiety and contribute to an overall sense of wellbeing. When you consume cannabis edibles boosted by adaptogens, you're going to feel more relaxed.
Edibles provide precise and consistent dosing
One of the best reasons to try edibles is for precise and consistent dosing. When edibles are made, the cannabis is thoroughly and evenly mixed in, so each serving has the intended dosage when the final product is made. In addition, premium cannabis brands like Verano lab test each batch to ensure quality and consistency with all of their products, including cannabis edibles. 
When you smoke flower, you won't always get the same amount of THC. It's nearly impossible to know how much THC or CBD you're getting from smoking flower. Even when you smoke the same strain in the same amount, the THC and other cannabinoids are distributed unevenly throughout each bud. 
If precise and consistent dosing is important to you, then edibles are going to be your favorite cannabis delivery method.
Edibles are tasty
Edibles taste good, so why not try them? It's just like eating a snack or a treat, but with a purpose. If you've avoided trying cannabis tinctures or oil because you don't like the flavor, that's understandable. Edibles are different because the taste of cannabis itself can be easily masked. 
Brands go out of their way to come up with recipes that taste good because they know some people don't like the strong flavor of cannabis. Edibles like brownies, cookies, and chocolate bars usually just taste like any other cookie, brownie, or chocolate bar. Premium cannabis brands will also use quality ingredients to produce the best cannabis-infused gummies, hard candies, and baked goods.
Edibles are easy to carry
If you want to carry your cannabis around discreetly, that's easiest with edibles. They usually come in smaller packages that you can fit into a pocket or bag, and edibles are easy to eat without anyone suspecting you're consuming cannabis.
When carrying edibles, be smart about where you bring them. Make sure you know where you can and can't have them. If you're headed to the airport of a government building, for example, you'll want to leave your edibles at home. 
The effects of edibles last for a long time
Smoking flower is great when you need relief quickly, but when you want the effects to last a long time, edibles are your best option. When you ingest cannabis, it takes longer for the effects to kick in, but those effects will last for a much longer time. You also don't need to consume as much cannabis to get these long-lasting effects.
Everyone is different, and the timing depends on a multitude of factors like our metabolism and whether you've eaten or have an empty stomach. However, in general, it takes between 30 minutes and 4 hours to start feeling the effects of edibles. From there, the effects can last a few hours or even up to twelve hours. This is why many people take edibles before going to bed – getting that full impact while they sleep makes them wake up feeling incredibly rested.
Edibles are a great alternative to smoking
Although smoking cannabis is probably the most popular consumption method, it's not for everyone. Edibles won't expose you to the potentially harmful effects of smoking. If you've been avoiding trying cannabis because you thought you had to smoke it, edibles are the perfect opportunity for you to try cannabis. 
Already familiar with edibles? Try something new
If you've been consuming cannabis edibles for a while, maybe it's time to try something new. If you've always been into baked goods, branch out and try some beverages, chocolate bars, or even an adaptogen-boosted cannabis gummy for example. There are plenty of edibles to choose from so you can be sure you'll find something new that you can enjoy.