Are you Keeping a Track of these Important Things for your Business?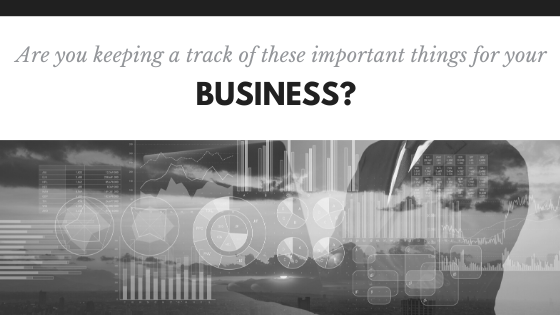 If you are a business owner, then it falls under your daily job role to monitor the key performance indicators regularly. It is impossible to know where your business stands without keeping a track of the company's performance. However, monitoring sales and revenue generated is not all that CEOs and managers do behind closed doors, there are more in the mix.
To make a business run successfully, be it an SMB or an enterprise, a few rules must be followed. While the basics are known by most entrepreneurs, today we are going to highlight the not-so-popular, yet a few of the most crucial points to consider.
Time Tracking and Its Merits:
Employees generally work for a 9-hour shift. They come in the office, punch in the time and thus start their day. But the question remains, how much time from these 9 hours are spent productively? They don't need to stay glued to their computer screen throughout. There is a difference between office hours and work hours, and in between them lies the productive hours.
There are many benefits attached to tracking your employee's time consistently and accurately.
Accurate time tracking will help you to pay out your employee for the hours actually worked. It eliminates the chances of overpaying or underpaying.
Overtime costs can be eschewed. There are multiple time tracking tools like Hubstaff which can alert your employees when they are nearing their regular work hours.
With effective time tracking, employees tend to become more accountable as they are made aware of their actions owing to which they don't waste time.
The Element of Customer Loyalty:
Right after a company is well adjusted with employee management, it's time to turn the attention to customer retention or vise versa. To put it in simple terms, customer retention is all about drawing in the right customers, making a sale, encouraging them to buy more and bring back more clients. This is generally how the customer loyalty circle work. To build this sort of loyalty, a company must treat its customers the right way.
Generally, three common means are used to monitor customer loyalty and the resulting retention:
Periodic customer survey
Direct feedback right after purchase
A detailed purchase analysis
Customer loyalty is one of the greatest pillars of business success. As per Fred Reichheld, a 5 percent increase in customer retention can raise the profit margin by 20 to 100 percent.
Your online heritage and competitor's online presence:
The digital world can be compared to a parallel universe. It has its own rules, regulations, and format. Since the early days of digitization, a lot has been achieved. It's our online heritage. But unfortunately, we don't have any way with which we could look back at what we have achieved so far. While in life it's possible to store photographs of memorable events or loved ones, that facility is not there in the digital world, or is there?
Indeed, with Stillio it is possible to look back upon the digital footprint we have created. Its serves two purpose – we become aware of our past which facilitates decision making in the present, and we can keep a closer watch on the activities being followed by our competitors. Business owners and entrepreneurs can secure their position in a cutthroat business world only by being aware of what their competitors are doing. However, keeping a regular watch on their social media handles, websites and promotional offers may not possible. Stillio can help in this regard with the screenshots of the competitors' sites making competitor analysis simple and easy.
The Merit of Content Marketing and ROI:
In this world of digitization, no business can survive without effective content marketing efforts. Be it a business blog, an email newsletter, a social media post, content marketing is crucial for the survival of a business in the digital world. To add more feathers on the hat, though content marketing costs 60 percent less than outbound marketing, it generates three times more leads! So that's a win-win!
However, to reap the full benefits of content marketing, proper tracking and performance analysis must be conducted. It's important to track the number of shares and other forms of engagement on the content. Additionally, tracking back-links and mentions on other websites must also be practiced as it enhances domain authority.
Tracking Business Goals:
This is the most important element of all. Without proper business goals, it will be like driving around in a truck aimlessly. All the other things that you will be tracking is finally related to your business goal. For instance, if your goal is to spike up your LinkedIn company page by a hundred followers, you have to track the performance of your Linkedin posts. That way a micro goal merges with the macro goal.
So roll up your sleeves and get tracking. Success is right around the corner, you will have to "track it through"
Importance and Benefits of Vibration Isolators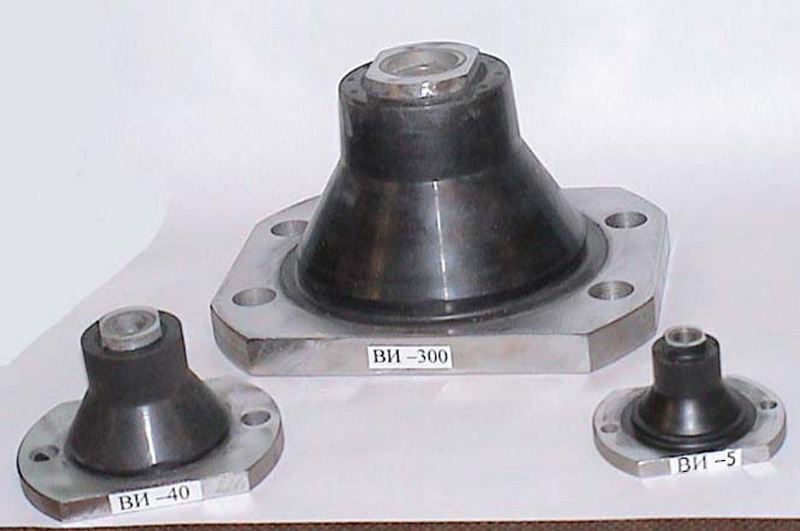 We all know that various kinds of vibrations surround us. There are vibrations from machines, industrial engines, vehicles or even from the construction of buildings and so on. Generally, these vibrations go unnoticed because they don't impact us much directly. But there are some vibrations, which cannot be tolerated by the human body in any manner. In such a situation, a vibration isolator can be of great help. It is evident from the name that with these isolators, it is possible to cut down on vibrations from various sources.
Vibrations and their probable causes
Your machine might seem smooth with no sound or problems, but it produces vibrations for sure. The magnitude of the vibrations indeed varies from one another. When vibrations take place, various kinds of issues start emanating. These can create excessive noise, friction, failure in different mechanical devices and imbalances as well. When vibrations take place in construction work setup or heavy machinery, there can be risks of safety and security. There can be accidents, and the involved machinery can also get damaged.
Mentioned below are some causes of vibrations:
Loose connections – There are high chances and screws, and bolts loosen over some time. The same happens with bearings as well. They can wear out and get loose after a time. When they are not tightened properly, they cause vibrations leading to damage in the long run. Some other causes might include ductwork problems, cracked welds or piping issues as well. Improper fitting is the leading cause of loose connections as well.
Imbalance – The axis of the machine must be balanced as different components keep on rotating in the machines. Due to an imbalanced axis, the machine might start vibrating. With an increase in speed, the imbalance also starts increasing, and the vibration also increases simultaneously. Manufacturing defects and machining errors might also be responsible for the vibrations.
Apart from these causes, wear and tear and misalignment in machine parts might also cause vibrations in machines. Sometimes, these vibration-related problems can crop up without prior hint.
Benefits of using vibration isolation and isolators
The main aim of vibration isolation is reducing the amount of vibration caused by the machines, and this is done with the help of different kinds of vibration isolators. These isolators come in different sizes and shapes and are used as required. With proper vibration isolation, long term effects can be seen. There are reduced breakdowns, much lesser costs of replacement parts and energy savings. The risk of any mishap can also be minimized.
Finding the right kind of isolator for your device or machine
Vibration isolators vary from one another, greatly depending on the machine where they are used. You might not know which isolator will be perfect for your device. What will you do in such a situation?
There is no need to worry in this matter as there is an app which will help in finding the right vibration isolator. Vibration Isolator Pro is the app, which is quite simple to use and helps in getting the best isolator as per your needs and requirements. The app is free and will always remain so. Therefore there is no need for any kind of subscription for using the app whatsoever. The interface of the app is easy and simple to use. In case you need help for some reason, you will find real-time support.