Are you Keeping a Track of these Important Things for your Business?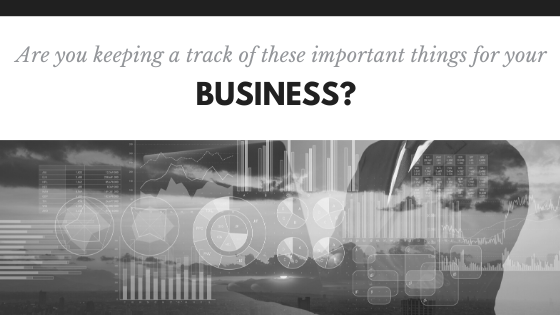 If you are a business owner, then it falls under your daily job role to monitor the key performance indicators regularly. It is impossible to know where your business stands without keeping a track of the company's performance. However, monitoring sales and revenue generated is not all that CEOs and managers do behind closed doors, there are more in the mix.
To make a business run successfully, be it an SMB or an enterprise, a few rules must be followed. While the basics are known by most entrepreneurs, today we are going to highlight the not-so-popular, yet a few of the most crucial points to consider.
Time Tracking and Its Merits:
Employees generally work for a 9-hour shift. They come in the office, punch in the time and thus start their day. But the question remains, how much time from these 9 hours are spent productively? They don't need to stay glued to their computer screen throughout. There is a difference between office hours and work hours, and in between them lies the productive hours.
There are many benefits attached to tracking your employee's time consistently and accurately.
Accurate time tracking will help you to pay out your employee for the hours actually worked. It eliminates the chances of overpaying or underpaying.
Overtime costs can be eschewed. There are multiple time tracking tools like Hubstaff which can alert your employees when they are nearing their regular work hours.
With effective time tracking, employees tend to become more accountable as they are made aware of their actions owing to which they don't waste time.
The Element of Customer Loyalty:
Right after a company is well adjusted with employee management, it's time to turn the attention to customer retention or vise versa. To put it in simple terms, customer retention is all about drawing in the right customers, making a sale, encouraging them to buy more and bring back more clients. This is generally how the customer loyalty circle work. To build this sort of loyalty, a company must treat its customers the right way.
Generally, three common means are used to monitor customer loyalty and the resulting retention:
Periodic customer survey
Direct feedback right after purchase
A detailed purchase analysis
Customer loyalty is one of the greatest pillars of business success. As per Fred Reichheld, a 5 percent increase in customer retention can raise the profit margin by 20 to 100 percent.
Your online heritage and competitor's online presence:
The digital world can be compared to a parallel universe. It has its own rules, regulations, and format. Since the early days of digitization, a lot has been achieved. It's our online heritage. But unfortunately, we don't have any way with which we could look back at what we have achieved so far. While in life it's possible to store photographs of memorable events or loved ones, that facility is not there in the digital world, or is there?
Indeed, with Stillio it is possible to look back upon the digital footprint we have created. Its serves two purpose – we become aware of our past which facilitates decision making in the present, and we can keep a closer watch on the activities being followed by our competitors. Business owners and entrepreneurs can secure their position in a cutthroat business world only by being aware of what their competitors are doing. However, keeping a regular watch on their social media handles, websites and promotional offers may not possible. Stillio can help in this regard with the screenshots of the competitors' sites making competitor analysis simple and easy.
The Merit of Content Marketing and ROI:
In this world of digitization, no business can survive without effective content marketing efforts. Be it a business blog, an email newsletter, a social media post, content marketing is crucial for the survival of a business in the digital world. To add more feathers on the hat, though content marketing costs 60 percent less than outbound marketing, it generates three times more leads! So that's a win-win!
However, to reap the full benefits of content marketing, proper tracking and performance analysis must be conducted. It's important to track the number of shares and other forms of engagement on the content. Additionally, tracking back-links and mentions on other websites must also be practiced as it enhances domain authority.
Tracking Business Goals:
This is the most important element of all. Without proper business goals, it will be like driving around in a truck aimlessly. All the other things that you will be tracking is finally related to your business goal. For instance, if your goal is to spike up your LinkedIn company page by a hundred followers, you have to track the performance of your Linkedin posts. That way a micro goal merges with the macro goal.
So roll up your sleeves and get tracking. Success is right around the corner, you will have to "track it through"
Samuel Leeds Buys Shares In Property Tribes; Says He Wants To Make It Better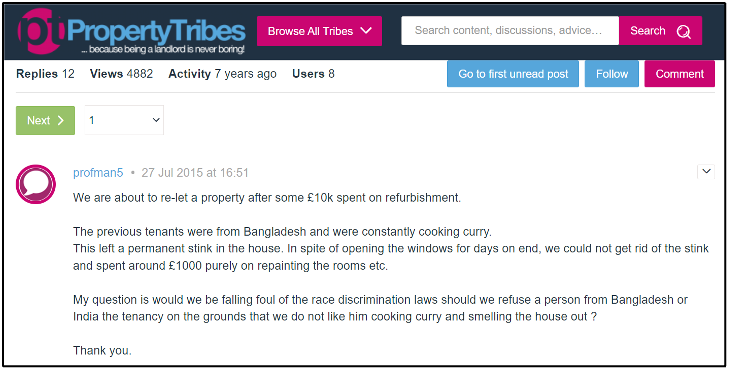 People in UK property circles may be familiar with the very public dispute between former MTV presenter, property investor, and community manager of the company Property Tribes, Vanessa Warwick, & property investment trainer and owner of the company 'Property Investors', Samuel Leeds; as Leeds has accused Warwick of assisting with racism and discrimination against ethnic minority tenants. In recent news, Samuel Leeds was reported to have bought a 35% share of the company Property Tribes, making him officially now a person of significant control at Property Tribes.
Warwick established Property Tribes to accumulate wisdom from various property owners and landlords to create a place of guidance for people in the industry to do business better. According to the company,
"We wanted to create a free use, safe, and agenda-free place for landlords to get information from a "hive mind", not a singularity, so that they could learn and grow their property business."

However, in one of his recent videos, Samuel Leeds pointed out blatant support of racism in some of the advice coming from Warwick herself. As one of the landlords asks on the forum – if they would be implicated by the race discrimination laws in the UK for refusing tenancy to Bangladeshi families as the landlord is not fond of the smell of their staple food, curry; Vanessa Warwick herself is seen advising against mentioning the reason for said refusal, thus averting the legal repercussions altogether.
In the video, Leeds points out several more situations where Warwick has behaved in a racist manner. In fact, she has become a new advisor on the panel of the UK's Property Redress Scheme and has been under criticism in their forum as well for supporting discrimination against ethnic minorities.
Warwick also expressed strong disapproval of Leeds as a property trainer citing the reason that his students came from the "vulnerable" demographic. Leeds called out the racist mindset in this reasoning, as in reality, his students predominantly come from ethnic minorities and don't fall in the "vulnerable" category. He began drawing attention to the issue over his YouTube channel and his website, and ended up facing severe disparagement from Warwick and her followers. Leeds finally sued Warwick for defamation and she brought a counter lawsuit for six-figure damages.
In an attempt to put an end to the battle once and for all, Samuel Leeds reports to have bought a share, 35% to be exact, of the company, Property Tribes. Even though he is only a minority shareholder and will have limited control, Leeds believes he can make a difference in "cleaning up the company" and reduce racism in the forum.
He jokingly adds,
"Because they trolled me, I wanted to at least get paid… Like Michael Jackson did to Eminem."
Leeds pledges that any money he makes off this transaction will be donated to charitable organisations that tackle racism and online bullying. In addition, Leeds will donate an extra £50,000 to organisations that fight hatred in the UK. With this move, he is determined to take a strong stand against all discriminations in the property sector or any other industry.