Comparium : Automated Website Testing Tool

Comparium is a one-stop solution for website testing on platforms such as Linux or Windows. In today's competitive world, the reliability, flexibly and performance of a website plays a vital role in attracting customers for making a successful business. Comparium is known as a convenient web testing tool or online website checker, which helps an individual in testing the compatibility and accessibility across many platforms. It eliminates the issue of testing every browser combination manually, this way; the user can save time and money.
What are the Features of Comparium?
It helps the users a fast review of any website on plenty of platforms with a single test. Thereby, you can save your valuable time and effort.
With this tool, the user can obtain the screen-grab reports. Once the report of the website is generated offline, it will be emailed to the prospective individual. You don't need any person to watch on this process until the website testing is completed.
It is a user-friendly and easy-to-use interface tool.
With this, you can do the difficult task of website testing in a great manner. The users have to submit a few relevant data about the website and then you will get results within a few minutes.
Apart from that, the tool also provides an offline report facility, which makes the process easier in all manners. It is coherent software that may assist help do away with the manual work while offering the best outcomes to its users.
This is compact as well as lightweight web-page executing and analysis tools that can be used on both mobile devices and PC. It supports simulated, parallel runs on several OS, Windows, macOS and many more. Moreover, it supports multiple web page testing on several platforms such as Opera Firefox, Safari, Chrome and Mozilla. This amazing website testing tool helps reduce the error and improve the website accuracy by marking all kind of errors with certain browser configurations. The user can get rid of the pain of cross-browsing testing and thus leave the entire task to the Comparium tool.
How Does Comparium Work?
First, you have to find out the official website of this tool and then enter your website URL in the referred field.
After this, you need to select any operating system (OS) and browser, or you can also choose all and click on the Test button.
After finishing the testing process, the reports are generated. In this report, you will get a list of screenshots to systematize in rows. To help you determine the restriction with a certain operating system as well as browser configurations, you will see unsupported configurations or server errors which are highlighted in grey color.
Comparium is one of the most popular website app, which performs website testing with ease. It is a popular website testing tool. With all versions of this tool, you will get lots of new features of this testing software. With this, you will monetize the traffic to your website. The user can fix the issues, which are faced by the individual of different website browsers on different OS. This is a must-use tool for all web owners.
Understanding Facebook Virality: Insights from Creators of Most Amazing Videos On The Internet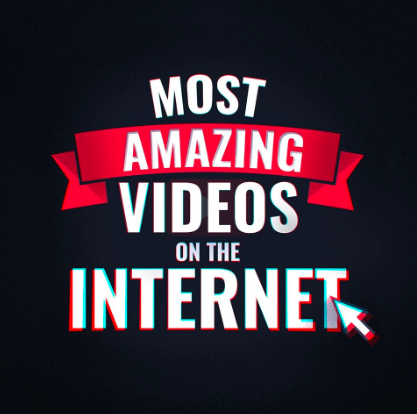 Facebook is becoming the behemoth of viral videos and is expected to dethrone YouTube with their Watch section. As time progresses, we've seen a huge rise in creators pushing their content over Facebook instead of YouTube.

Facebook has been on the front for creators helping them to make it big on their platform. We got the opportunity to speak with the creators of one of the most prestigious video pages on Facebook 'Most Amazing Videos On The Internet'. The page has garnered over 2.2 million likes since 2014 and has been focusing on posting uplifting stories. Bringing the world closer together is their ideology which is not too different from Facebook's own ideology, to bring people together.

Producing original, quality content is vital to any website. Ninety percent of consumers find custom content helpful and nearly 80 percent believe in a company that is striving to build a good relationship with them.That's why it's important to stand out by publishing high-quality, original content. Looking for a way to make your posts and articles as unique as possible? Take a look at these rising trends in content production shared by the creators of Most Amazing Videos On The Internet:

Create Unique Content for Social Media

Instead of simply sharing content on social media, true ahead-of-the-curve content producers are choosing headlines, photos and even topics with social sharing in mind. Over 50 percent of people learn about breaking news via social media instead of traditional news sources, so it makes sense to put extra effort into social.
Just look at BuzzFeed, which claims to have "the most social content in the world." Seventy-five percent of its readers look for content on the site specifically to share. That's why it's important to write social-trending content, pay attention to trending topics, and focus on timely, relevant news.

Consider Evoking Readers' Emotions
Another way to stand out from the crowd is to embrace the growing trend of writing content that touches on readers' emotions, especially when it comes to content marketing (see also: These Emotions Might Make Your Written Content Go Viral).
In fact, marketing messages are two times more effective when they reach readers' emotions. That could mean humorous content, heart-breaking content or controversial content. This explains why a blog post about a puppy sleeping with a baby received over 1 million likes on Facebook. It played up the "aww" factor.
But you don't need pictures of cuddly puppies to do the same. Add a touch of humor or write about a controversial viewpoint to spark conversation surrounding your original content
Create Content for Mobile Devices
Mobile-only readers are becoming more common, especially with a younger crowd. Half of young adults who own smartphones say that they access the Internet mainly by mobile device. That means that it's essential to produce content that your readers can digest on the go. To ensure it's readable, stick to simple, one-column layouts and shorter content that features more visuals, like photos and videos. The most important part of publishing original content is ease of consumption.

By harnessing a few of the rising trends in content creation, writers, bloggers and marketers alike can raise their content's quality. More original content means more readers, more shares and standing out from competitors. When it comes to content creation, unique work is a track to success.What do you do to make your content more original? Share your thoughts and comments with us below.