Discover Your Happy, Healthy Self With Katya Bakat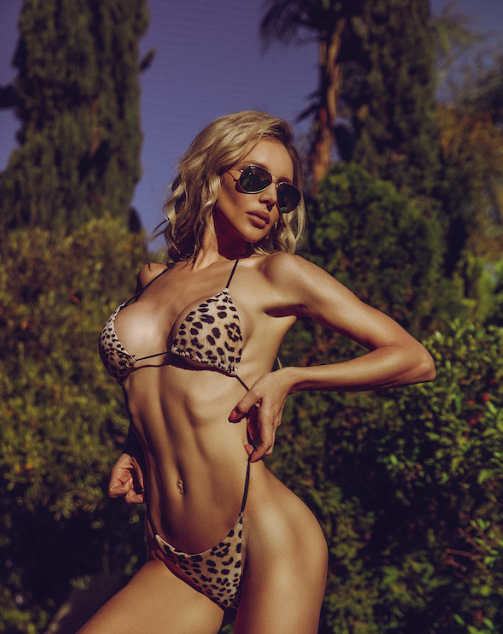 In a world with so many judgmental eyes constantly staring back at you, you need to stare back and not let down until they see the true sparkle in your eye. Society may try to mold you into a certain person, but only you can choose the mold. You need to push back and be true to yourself to find your own path. The journey to health and happiness is one you have to explore yourself. Actress and model Katya Bakat, took her own journey, starting her modeling career at just 14 years old. Along the way, she discovered what works best for her in order to be happy and healthy.
Bakat created Happy Healthy Fancy to share inspiration and tips with others on how to stay positive and live your best life. Happy Heathy Fancy features an array of information from meditation tips, exercise routines, or the beauty secrets of a silk pillowcase! There are some main components of staying healthy and happy that Bakat touches on. Hydration One of the biggest components to your everyday wellness is so simple yet so many people overlook it. Water. Up to 60% of our body is water, which plays a fundamental part in how our body can function.
Not only is water an essential element to how our body functions, but it can also aid in skin health and beauty. You can make sure to stay hydrated during the day by making the extra effort to drink a glass of water when you first wake up and keep a bottle of water handy all day to sip on while you are thirsty.
Activity Staying active can be much easier than trying to drag yourself out of bed every morning at 5 am to hit the gym before work. Making simple changes to your routine each day can promote a more active lifestyle. Bakat emphasizes walking or using the stairs when possible, as well as simply standing up to stretch from time to time if you have more of a sedentary lifestyle. Although Bakat believes in overall health, she also understands that everyone is human, and you should push yourself too far or deprive yourself of food pleasures.
She is a proponent of indulging when you want to. Balance means that you can eat clean and healthy and you have "cheat days", whether you enjoy your favorite dish, either it's pizza or a piece of cake. Skip that morning gym routine if you don't feel up to it. Life is more about learning to relax and living harmoniously rather than living by a strict code. Becoming happy and heathy doesn't always have to be a struggle. Bakat is constantly growing and learning about new avenues that are helping her with these aspects in her own life and she wants to share those successes with others. You can follow Bakat on Instagram at https://www.instagram.com/katyabakat/ or check out her website for more happy healthy and fancy advice.
Make Meditation Guidance with the Relaxx App Part of Your Self-Care Routine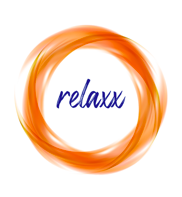 Self-care is not being selfish. The single most important thing we can do is make sure we feel, look, and do our best. According to the article "Why is Self-Care Important? And What Are the Benefits?" a wellness tech company, Shine, conducted a survey and found 72-percent of millennial women make self-care and mental health their priority over physical and financial goals. Dr. Krishna Bhatta – surgeon, author, and entrepreneur –  had these people in mind when he developed the Relaxx app.
Dr. Bhatta's Relaxx app is an advanced meditation app that guides people through the process of practicing meditation. This innovative app encourages people to practice the skills daily, preferably at the same time and in the same location. The goal is to train the brain to enter a peaceful state, so times of worry and chaos become much easier to handle. Dr. Bhatta asserts that with guidance from Relaxx, even beginners can learn to awaken their chakras, an action capable of creating noticeable changes in daily life.
The Relaxx app contains various guided and unguided meditations that only take minutes out of your day. Meditation is a useful, self-care tool because it has the power to guide people away from everyday concerns and stressors that create fatigue and burnout. Learning meditation and other relaxation techniques on the Relaxx app brings noticeable changes in your inner spirit, ultimately affecting your outlook on life. Upgrading your approach to life then filters into every aspect of your world and creates a better overall experience. Dr. Bhatta says after using the Relaxx app for only a little while, you will start to see improvements in your spirit. This change will also become noticeable to the people around you.
After practicing these meditations, Dr. Bhatta explains that you'll experience a powerful rejuvenation of spirit. The app teaches people to master meditation and go on to learn other relaxation techniques, such as the art of intermittent silence. To Dr. Bhatta, the term, "intermittent silence", means taking a break from life and creating an atmosphere that allows you to ignore visual and auditory stimulation. Dr. Bhatta advocates that silencing the mind is the rest the brain needs to rejuvenate and emerge strong.
You can practice intermittent silence at any time, but Dr. Bhatta recommends doing so when you first wake up. Your 10 minutes of silence will leave you refreshed in both spirit and mind and prepare you to tackle your day. Additionally, Dr. Bhatta offers that practicing in times of transition, such as on the bus or waiting in the airport, is also helpful. "Even when life gets busy, we can find pockets of time to focus on our inner journey. In fact, the busy times are the times when we should try to find a moment for ourselves," explains Dr. Bhatta.
With self-care awareness on the rise, many people are looking for a quick fix to ward off stress and bring some peace to their chaotic minds. There may not be a cure-all for the effects of everyday stressors, but there are techniques that can provide relief, like meditation. With modern technology, Dr. Bhatta has designed a way for people to access their own little corner of the world through the Relaxx app. With only 10 minutes of investment a day, this just might be the best and most efficient self-care routine available.
Where can you get your version of the Relaxx app? Visit Relaxx.
"Like" Dr. Bhatta on Facebook.