Exclusive Interview with Multi-Talented Recording Artist P Double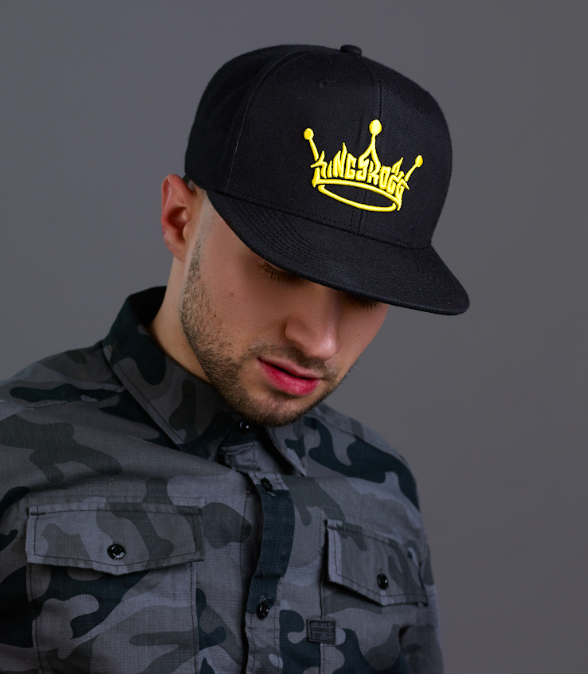 With a growing industry that every year just seems to become overly saturated with numerous artists day after day, it is always a breath of fresh air when one artist truly captures you and steals the stage.
Which is exactly why we felt the need to sit down with P Double.
The young, passionate, go-getting recording artist has been on a fascinating roller-coaster-like journey since he launched his career in music in 2009.
Unlike many new artists, P Double is a multi-faceted entertainer who actually began a career in the dance industry at a very young age.
To this day, he recalls that it was actually a brilliant way for him to uncover what he truly aspires to do in life.
Through expressing himself on stage, he quickly realized that his dream is to become a world-class entertainer.
Since making the move and releasing his first single in 2009, P Double has over 11 projects and over 300 installments of the P Double catalogue.
The man has definitely been working incredibly hard and is very humble when he speaks about it:
"I'm grateful for everyone who has been streaming it thus far and I hope it continues to connect with people, taking on a life of its own."
His latest single 'Paid' is produced by Cxdy and already has a whopping 18,000 streams on Spotify; an accomplishment like this one is, in sum, is highly impressive for someone who has built a majority of his audience independently and organically.
If you are interested in learning more about P Double make sure to check out his brand new single and stay up to date with important announcements and music videos by following him across social media below:
Follow P Double: @ItsPDouble
Apple Music: P Double
Spotify: P Double
YouTube: P Double
Twitter: @ItsPDouble
Retro-Inspired Rock…Nathalie Miranda With New Single 'Battle Scars'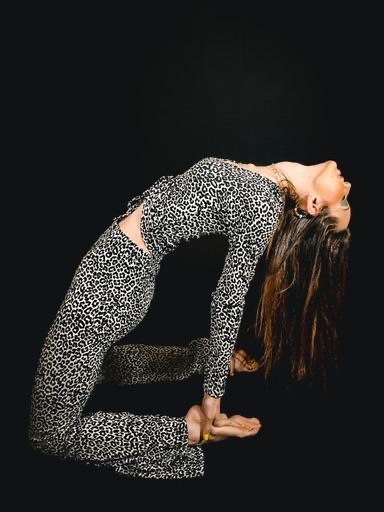 Powerful Music By Nathalie Miranda In Her New Single 'Battle Scars'
The emerging artistic force Nathalie Miranda is notable for her unique, soulful voice and extremely high energy performances. Nathalie is known for her engaging music and social media posts with numerous fans on Patreon, StageIt and Instagram. She has performed several special live streams and exclusive online performances on the platforms. Her singles 'Poltergeist', 'Catch-22', and 'Battle Scars' are all out now and available on all streaming platforms.
'Battle Scars' Is Out Now!
This song is about a woman who has been hurt and is back to let the guy know that she won't let him get away with hurting her. The retro and soulful vibe of 'Battle Scars' is what grabs your attention in this powerful song. Taking inspiration from the music and TV shows of the 70s, the song is a tribute to classic rock music and fashion of a time gone by.
Pop-star Nathalie Miranda's Start In The Music World
Nathalie Miranda is a London-based music star born to Greek-Cypriot parents.
Music is so deeply ingrained in Nathalie. Her grandfather was a violinist and she has cousins in Cyprus who are also professional musicians.
Singing has always been Nathalie's passion. When she was 15, she decided to get up and sing 'Hopelessly Devoted to You' at a karaoke night. This was the turning point where she got a great response from her parents and the audience who were truly shocked. That's when she realised she was going to be a singer, and she would do everything to make that happen.
Nathalie also collaborates with other writers and features as a vocalist on several House tracks. She also appeared on a 'Later… with Jools' show in 2018 as a backing vocalist for the British band James. With her true ambition to be on centre stage and releasing her own music for the world to enjoy, she slowly pursued it with more expertise, creativity and time. Her first release was in 2017. It was an EP called 'Bulletproof' which contained the songs 'Red Light', 'Bulletproof' and 'We Got It Right'. The singles 'Poltergeist', 'Catch-22', and 'Battle Scars' are some of Nathalie's fans favourite songs to date.
Nathalie shares her best tip on how to get closer to your goals – 'I'd say to surround yourself with positive people, believe in yourself, and never give up on your dreams, whatever they are.'
To check out Nathalie's discography click on the Website.