Faith: The Secret to Sustainable Success,' explains Pastor Mike Signorelli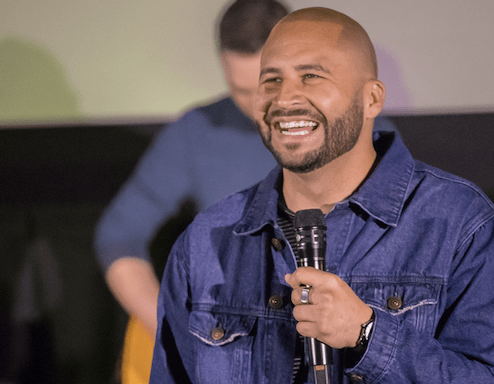 Modern life can be stressful. Through all of the demands, responsibilities, tasks, and expectations, it can be challenging to see a path to sustainable success when everything seems to be hanging by a thread. This stress can make us feel as if one wrong move could cost us everything, but that isn't necessarily the case. We're simply distracted, and some extra guidance may help. Pastor Mike Signorelli knows just how vital the role of faith is in building sustainable success. In fact, he an entire church around this ideology.
Mike Signorelli is the founder and lead pastor of V1 Church, one of New York City's growing churches. The church is even popular with agnostics, atheists, truth-seekers, and is being nationally recognized for its growth. The church has opened two locations in the last two years, both in a region where less than 5% of people attend church. This is a colossal accomplishment because parishioners gravitate towards Mike's practical application of faith in their daily lives.
"In the context of our busy lives, we need the language and relationships that fortify our souls," stated Mike. As a pastor, he understands how those facts help us build each other up and lead truly successful lives. Motivation comes from within, but an accomplishment is a product of embracing positive, external factors that propel us to see our dreams to fruition. "We are not necessarily looking for organized religion or another set of rules, but we are longing for the metaphysical amid personal difficulties," he further explained.
At V1, the focus is not on past rules or rituals that are turning modern society away from the concept of churches; but instead on spiritual significance, which is something everyone can benefit from. "It all began when I attended a conference by a renowned futurist, during which he explained that as global access to necessities increases, the single greatest need for the future of humanity would be spiritual significance. It was an eye-opening experience". Mike knew right then and there that his dream of creating a church in one of the world's busiest cities was not just a dream, but a necessity. He claimed, "We share faith and spiritual connection in our church so that we can lift humanity together towards Christ, which means true success for every one of us."
Mike Signorelli built V1 Church to help his parishioners realize and reach their potential. With the one campus located in Farmingdale and a second in Glendale, V1 Church shows no signs of slowing down. People continue to flock to their services, building their faith, and using the positive energy to launch themselves further in their careers, relationships, and lives, all for the greater good.
Can I Sue for a Dog Bite in Milwaukee, Wisconsin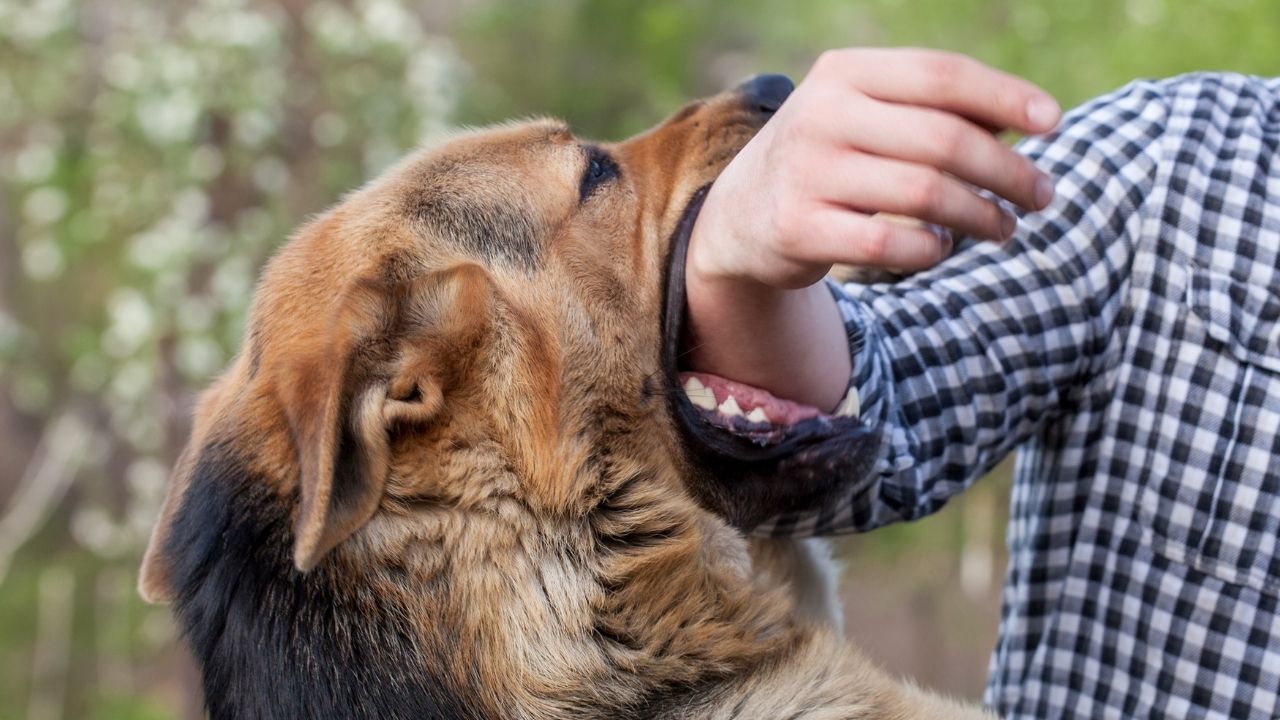 Astonishingly in the United States, approximately 4.7 million people are bitten by dogs each year. Statistically, this means you have a 1 in 70 chance of being bitten by a dog annually. Dog bites can leave a person suffering from excruciatingly painful injuries that could take months or years of rehabilitation. 
If you or a family member is bitten by a dog, you have the right to sue for a dog bite injury in Milwaukee, Wisconsin. An experienced dog bite attorney can help you initiate a claim and act in your best interest every step of the way. Dog bite injuries are often incredibly traumatizing experiences and can leave you with financial difficulties. An attorney can work with you to gain you the compensation you need to put this horrific event behind you. 
The Common Dog Bite Injuries
It is crucial to understand dog bite injuries can range from minor to severe. In some cases, you could still sue for a dog bite injury if you were injured while trying to flee an animal, even if you were never bitten. Below are a few common injuries that follow a dog attack or bite. 
Various puncture wounds

Minor to severe scarring or disfigurement

Broken bones

Head and neck injuries from struggling or falling

Emotional trauma

Face injuries

Nerve damage
Who Is Allowed to Sue for a Dog Bite in Milwaukee, Wisconsin?
If you or a family member has been attacked by a dog and have suffered injuries, you are likely wondering if you're eligible for compensation. Below we have listed a few insights into who can sue.
Should you be the legal guardian of an adult who was injured by a dog bite: If you are a legal guardian of an adult, you are allowed to initiate a lawsuit and seek fair compensation on behalf of the injured person. 

You were bitten by a dog and are 18 or older. You are legally an adult and are allowed to seek compensation for your injuries. 

Should you be the legal guardian or parent of a minor who was bitten by a dog and injured: Children who have been injured due to a dog bite require their parents or legal guardians to undertake legal proceedings on their behalf. As a parent or guardian, you expressly have the right to act in the best interest of your child, which is why you can file a lawsuit on their behalf and seek out compensation. 

You are the designated administrator or executor of the injured person's estate. If you are the assigned administrator or executor of the estate of the person who has suffered injuries and died due to a dog bite, you are allowed to file a

wrongful death

lawsuit.
How the Wisconsin Statute of Limitations Can Affect Your Dog Bite Injury Claim
The victim can be unable to work, has incurred major medical bills, or requires further funding for treatment which are all time sensitive and the insurers know this. In return, a common tactic for insurance companies to reduce the amounts of settlements paid is to take as much time as legally possible before being forced to pay. This way they can often get the victims to agree to a reduced settlement when time is more important than the overall compensation. 
In Milwaukee, Wisconsin, you have three years from the date of the dog bite injury to file your claim. 
Notably, if you do not file a legal claim within the three-year timeline, you will be barred from pursuing compensation. You don't want to place yourself in this position. 
Understanding the legalities surrounding dog bite law in Milwaukee, Wisconsin, can be challenging. It should come as a significant relief to learn you likely can sue for a dog bite injury if you fall within the criteria. By keeping in mind the timeframe for which you are permitted to file an injury claim and noting the disreputable tactics insurance companies employ, you will have a better chance of obtaining compensation. Additionally, with the help of a qualified dog bite attorney, you can maximize your settlement.