Faith: The Secret to Sustainable Success,' explains Pastor Mike Signorelli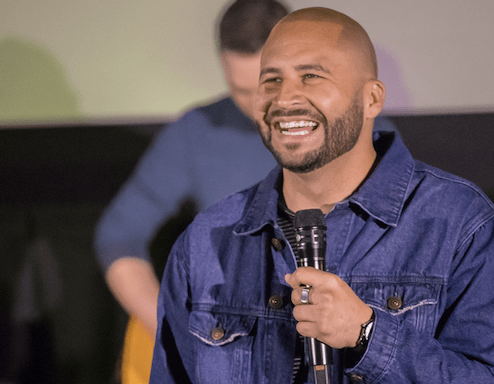 Modern life can be stressful. Through all of the demands, responsibilities, tasks, and expectations, it can be challenging to see a path to sustainable success when everything seems to be hanging by a thread. This stress can make us feel as if one wrong move could cost us everything, but that isn't necessarily the case. We're simply distracted, and some extra guidance may help. Pastor Mike Signorelli knows just how vital the role of faith is in building sustainable success. In fact, he an entire church around this ideology.
Mike Signorelli is the founder and lead pastor of V1 Church, one of New York City's growing churches. The church is even popular with agnostics, atheists, truth-seekers, and is being nationally recognized for its growth. The church has opened two locations in the last two years, both in a region where less than 5% of people attend church. This is a colossal accomplishment because parishioners gravitate towards Mike's practical application of faith in their daily lives.
"In the context of our busy lives, we need the language and relationships that fortify our souls," stated Mike. As a pastor, he understands how those facts help us build each other up and lead truly successful lives. Motivation comes from within, but an accomplishment is a product of embracing positive, external factors that propel us to see our dreams to fruition. "We are not necessarily looking for organized religion or another set of rules, but we are longing for the metaphysical amid personal difficulties," he further explained.
At V1, the focus is not on past rules or rituals that are turning modern society away from the concept of churches; but instead on spiritual significance, which is something everyone can benefit from. "It all began when I attended a conference by a renowned futurist, during which he explained that as global access to necessities increases, the single greatest need for the future of humanity would be spiritual significance. It was an eye-opening experience". Mike knew right then and there that his dream of creating a church in one of the world's busiest cities was not just a dream, but a necessity. He claimed, "We share faith and spiritual connection in our church so that we can lift humanity together towards Christ, which means true success for every one of us."
Mike Signorelli built V1 Church to help his parishioners realize and reach their potential. With the one campus located in Farmingdale and a second in Glendale, V1 Church shows no signs of slowing down. People continue to flock to their services, building their faith, and using the positive energy to launch themselves further in their careers, relationships, and lives, all for the greater good.
The Largest Choice of Airsoft Equipment: Cheap Weapons in Clearance, Outfits, Accessories…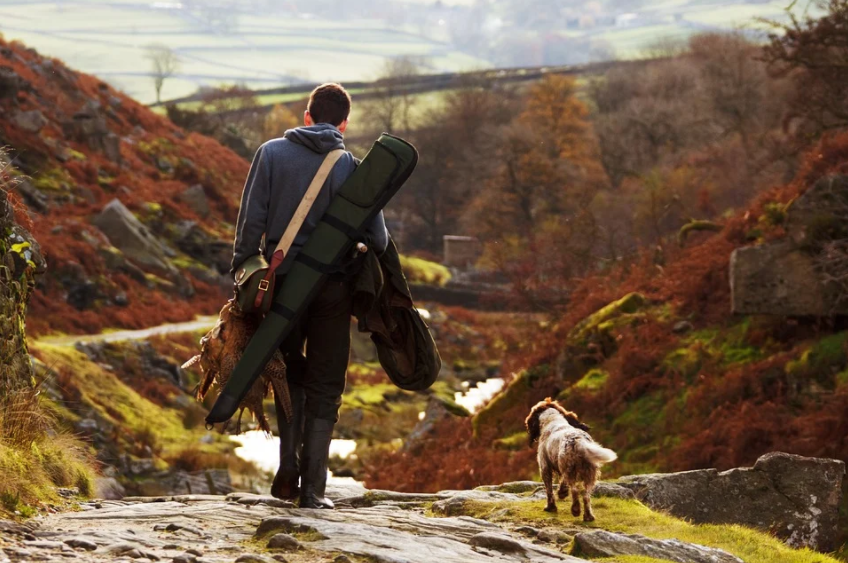 Are you interested in airsoft and would like to get started in this hobby as a beginner? Are you an expert in replicas and looking for new or other quality equipment at low prices for op / game? Gunfire.com is made for you!
Are you interested in airsoft and would like to get started in this hobby as a beginner? Are you an expert in replicas and looking for new or other quality equipment at low prices for op / game? Gunfire.com is made for you!
For several years, Gunfire has offered airsoft players and enthusiasts a wide range of products dedicated to this activity, including replicas of airsoft weapons. Sniper rifles ,  famas , Beretta, Colt, Glock, semi or full automatic, double barrel, with movable breech, in metal or metal / polymer…. Whatever type of airsoft gun you are looking for, your criteria (precision, autonomy, etc.) and your preferences, you will find what you want online.
Do you prefer fist cues to long queues, or vice versa? Beyond the replicas,  Gunfire  offers you  complete packs , including a type of replica but also  accessories  ( chargers , batteries , holster, red dot glasses,  balls ,  transport cases).
You hesitate between a gas, CO2 or spring metal replica? Your role in the team, but also your budget and the sensations sought will guide you. Very widespread, AEGs propel the balls thanks to the electric energy of the battery. The springs work thanks to a spring mechanism; it is often found in assault rifles. This is why they are said to be "manual". Gases and CO2 work in a similar fashion; as soon as you press the trigger, you release gas or CO2 which will propel the ball from the magazine.
Need advice or additional information on a type of replica (pistols, revolvers, rifle, assault rifle, semi-automatic, submachine gun, etc.), its firing potential or its power (joules) at the time of your purchases? Contact the Gunfire team. Composed only of airsoft experts, it is at your disposal. With her experience and full of energy, she will be able to advise you and guide you in your purchases.
Clearance Games, replicas … but not only!
For optimal operation of your airsoft replicas, opt for products and accessories from Gunfire. From  essentials , such as outfits,  balls  or  cleaning products , to game  accessories , such as  smoke bombs  or  flags , a whole range is just a click away.
As an online airsoft store, Gunfire has also selected the best equipment for you. Move with ease, blend in with the elements of the terrain, easily access your accessories and gain speed. Face protectors, tactical vests, holsters … the choice is yours!
A distant cousin of paintball, airsoft is an activity between players from 2 teams. Equipped with dummy firearms (ball guns) called replicas or guns, they face each other outdoors during a commando operation. The latter is built on a scenario; it could just as well be "civilians in need of protection" as it could be the "capture of a flag". Some scenarios are also reenactments of famous battles. For more realism, participants dress in military attire.
Fair play is the basic rule of this team hobby. Players are out as soon as they are hit by a fist cue ball or other cue ball. Leaving no trace of impact, free will is therefore the rule during operations.