Five Benefits of CBD for Skin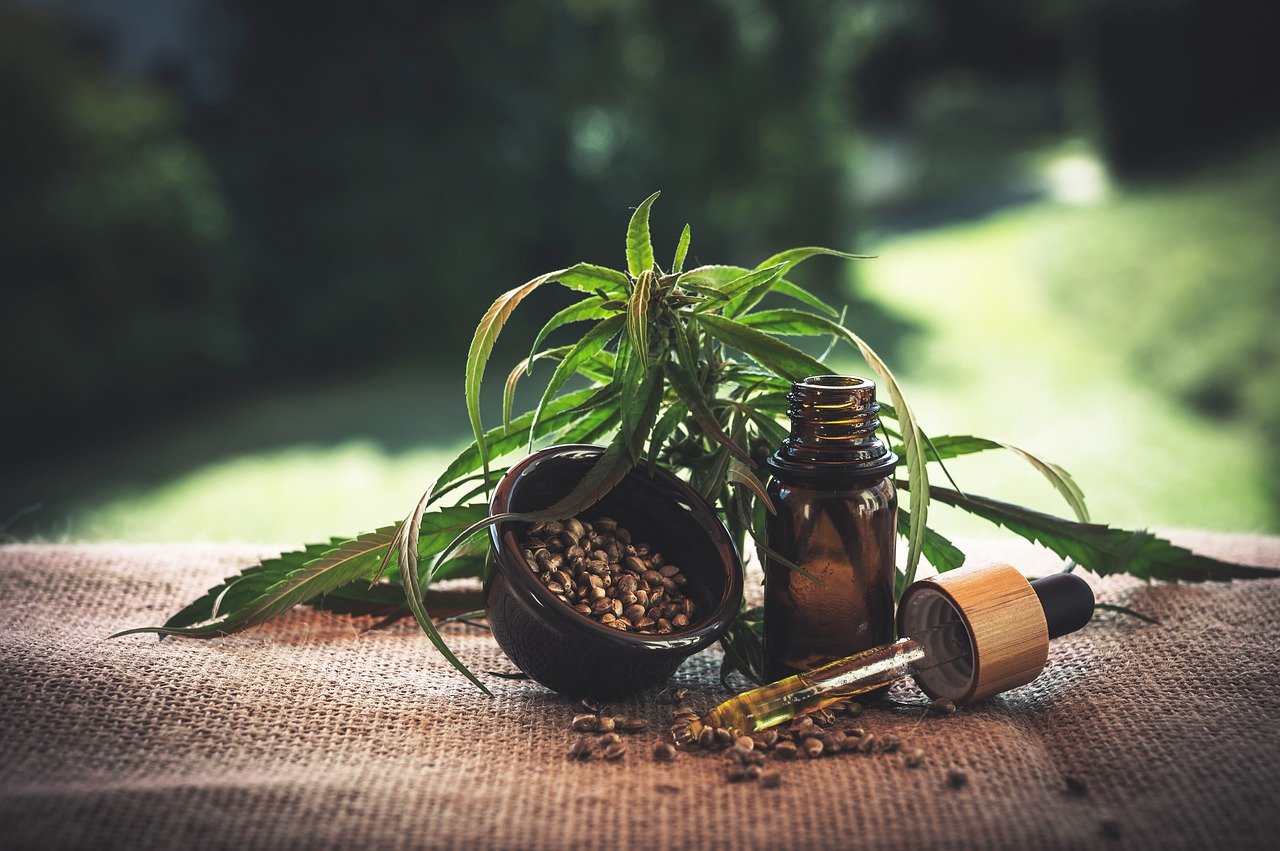 Right now, it feels that there's not a single health advice site that isn't raving about the benefits of CBD. The product is being touted as a cure-all, and that is making some people skeptical. After all, how can one plant that's been around for years suddenly be the solution to so many medical problems?
What you need to know about CBD
CBD and marijuana are not the same. The marijuana plant contains cannabinol (CBD) and tetrahydrocannabinol (THC), and it is THC that is the compound in marijuana that makes you feel 'high' and which might cause an addiction to marijuana.
CBD is an entirely different compound, and scientists are only now starting to investigate its medicinal properties in a variety of contexts. It is found in high quantities in the leaves of the hemp plant. Legal CBD must be made using hemp, not marijuana.
At the moment, using CBD for conditions like anxiety, insomnia, and depression is getting a lot of airtime. However, the product has many other uses, including for the skin.
Here are some of the benefits of CBD that should convince you to include it in your skincare routine:
You don't need to ingest CBD to let it work wonders on your skin
People wanting to use CBD on their skin don't need to ingest it. Using CBD for other conditions requires taking the oil orally or sublingually. However, the skin offers the user the chance to apply it topically.
Since the evidence about how CBD interacts with other medications is not clear, most doctors caution against getting it into the bloodstream. However, when you apply CBD to your skin, it doesn't enter the bloodstream. Instead, it gets to work directly on the source of the problem.
CBD plays a role in hormone production
The endocannabinoid system produces endocannabinoids in the body. These substances assist in stimulating the endocrine system to regulate hormone levels, either by producing more or cutting back on production.
CBD helps the endocannabinoid system to keep the body in a state of balance called homeostasis. How does this help the skin, you might wonder? Acne is a skin condition that is often caused or exacerbated by an excess of androgen hormones. By keeping androgen levels stable and normal, CBD seems to play a role in preventing severe acne outbreaks.
After a day spent in the sun, the skin is often tender. During an eczema episode, the skin is so dry that it becomes painful. When your skin is hurting, it can cause a lot of problems. Having clothing touch the affected area causes pain, and putting pressure on the skin is agonizing.
Due to its interaction with the endocannabinoid system, it seems that CBD could play a role in pain relief. The endocannabinoid system helps to regulate pain sensation, thereby reducing it. Using CBD can, therefore, help to alleviate some of the discomforts a skin problem can cause.
Most rashes, such as acne, eczema, and hives, are characterized by inflammation. The body reacts to the stimulus causing the problem by sending additional blood cells to the affected area to deal with it. The result is redness, swelling, discomfort, and a sensation of heat.
By regulating the body's pain response, the endocannabinoid system helps to reduce the amount of inflammation the skin experiences. So, applying CBD to the skin can help to minimize the pain caused by inflammation.
CBD has anti-aging properties
The most common cause of the emergence of fine lines and wrinkles on the skin are dehydration and the presence of free radicals.
Free radicals are molecules that do not contain paired electrons. Since electrons need to be in a pair to function, free radicals often combine with potentially harmful molecules in the body. The presence of antioxidants in the body reduces the chance of this process, called oxidative stress. CBD is very rich in antioxidants and can boost the body's levels in combination with a diet rich in vitamins and minerals.
Since dehydration of the skin can be caused by lowered production of the natural oils that moisturize it, CBD can help. As part of its functioning in conjunction with the endocannabinoid system, CBD can help to regulate the production of sebum by the sebaceous glands.
Frog Fuel Collagen Protein Supplements: 'New Year-New You' Health Resolutions Demand New Tactic for 2023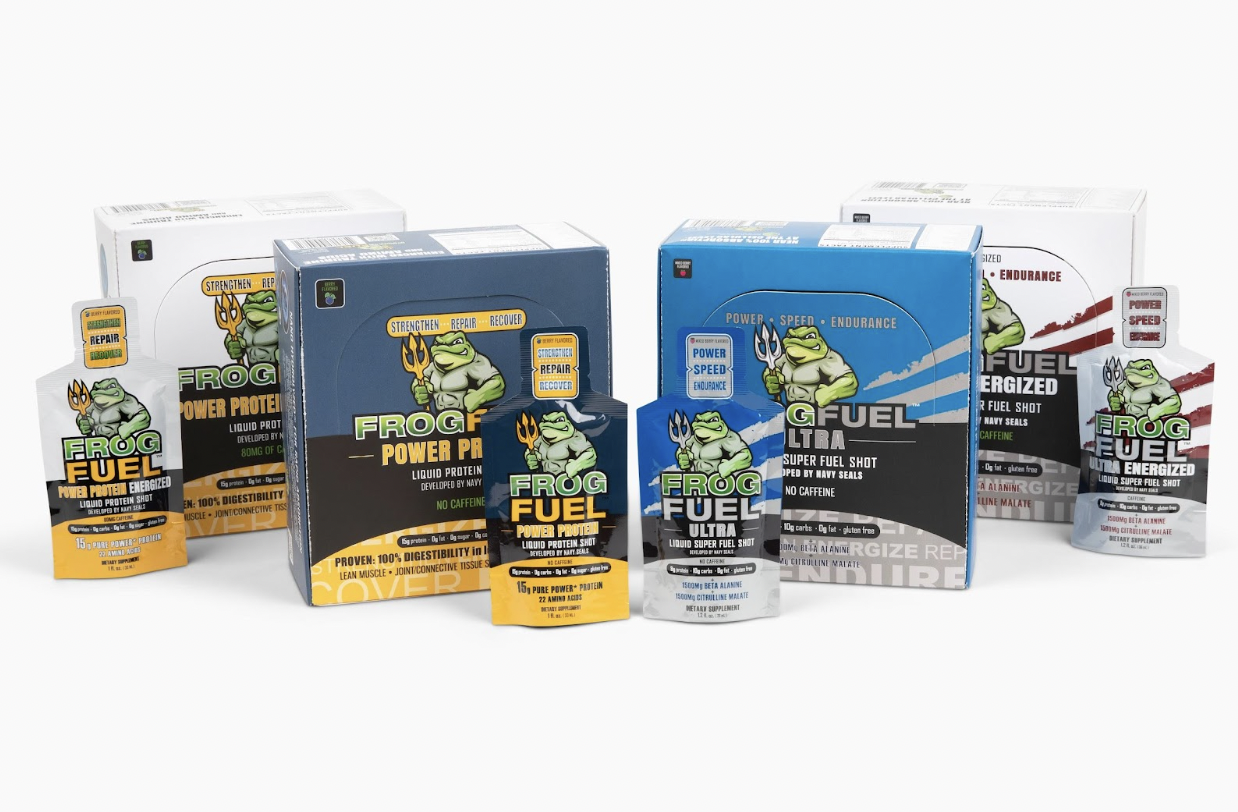 Engaging the tradition of New Year's resolutions can be conflicting, discouraging, exhausting—and predictable.
Year after year after year, many of us indulge in excess when it comes to eating, drinking and holiday revelry during the month of December.
Then, come December 26, we're focusing much of our energy on convincing ourselves that when the coming New Year arrives, as soon as that clock strikes midnight on Jan. 1, in fact, everything is going to change for the better. We will once again be exercising, eating well, getting plenty of sleep and avoiding unhealthy food and drink.
So, uh, how's that been working for ya so far in 2023? That's what we thought.
The team at OP2 Labs, developers of Frog Fuel, a clinically-proven, high-quality, nano-hydrolyzed collagen protein supplement, embraces the whole, "New Year-New You" approach to new beginnings for your health. In concept, on paper, it's all good stuff. 
But OP2 Labs is a cutting-edge company that launched as a startup and has been ranked three years running as one of the nation's 5000 fastest-growing companies.
As such, the team spends too much time on the core mission of Frog Fuel—boosting athletic performance by expediting recovery from workouts and injuries—to get bogged down in New Year's resolutions mired in old patterns that revolve around the failed philosophy of, "We do things this way because we've always done things this way!"
Your "New Year-New You" strategy for health and wellness demands an upgrade. It demands Frog Fuel.
"What you want to be trying are the newest things, the most up-to-date products, based on the most up-to-date science—to get you where you need to be as far as resolutions, your health, your outlook for the coming year are concerned," said OP2 Labs Chief Marketing Officer Aaron Saari. "You don't just want to use a nutrition plan from the 1920s, or even the 1990s. You want to use a nutrition plan that someone created in the last year, based on the most up to date studies." 
Frog Fuel has been fortified to be a complete protein, unlike other collagen supplements. And unlike a powder supplement, Frog Fuel is ready-to-drink and highly-concentrated, with four times more protein per liquid ounce than a protein shake. 
Frog Fuel is also fully-digestible within minutes of consumption, which is important for anyone striving to keep those New Year's resolutions. Athletes who incorporate Frog Fuel into their exercise and competition regimen—including gym rats and those who compete in professional football, MMA and triathlons—are left with less sloshing around in their stomachs during and after workouts. 
All of this leads back to the promise—or futility—of that New Year's resolution.
"If you had a hard time doing it last year, or for many years, don't just try the same thing again this year," Aaron said. "Try collagen protein instead of whey protein or plant protein; try a ready-to-drink protein instead of a powder; try a company that actually has science backing their products, instead of one that just has some big name tied to it. You have to think far beyond just, 'New Year-New You.' You need a new tactic."
Frog Fuel is your new tactic. 
"Frog Fuel is what people are using to reach their goals in 2023," Aaron said. "It's what they weren't using in 2022."
Visit frogfuel.com for information.