From Death Rows to Forever Homes: Shelter Dogs Provided Safe Sanctuary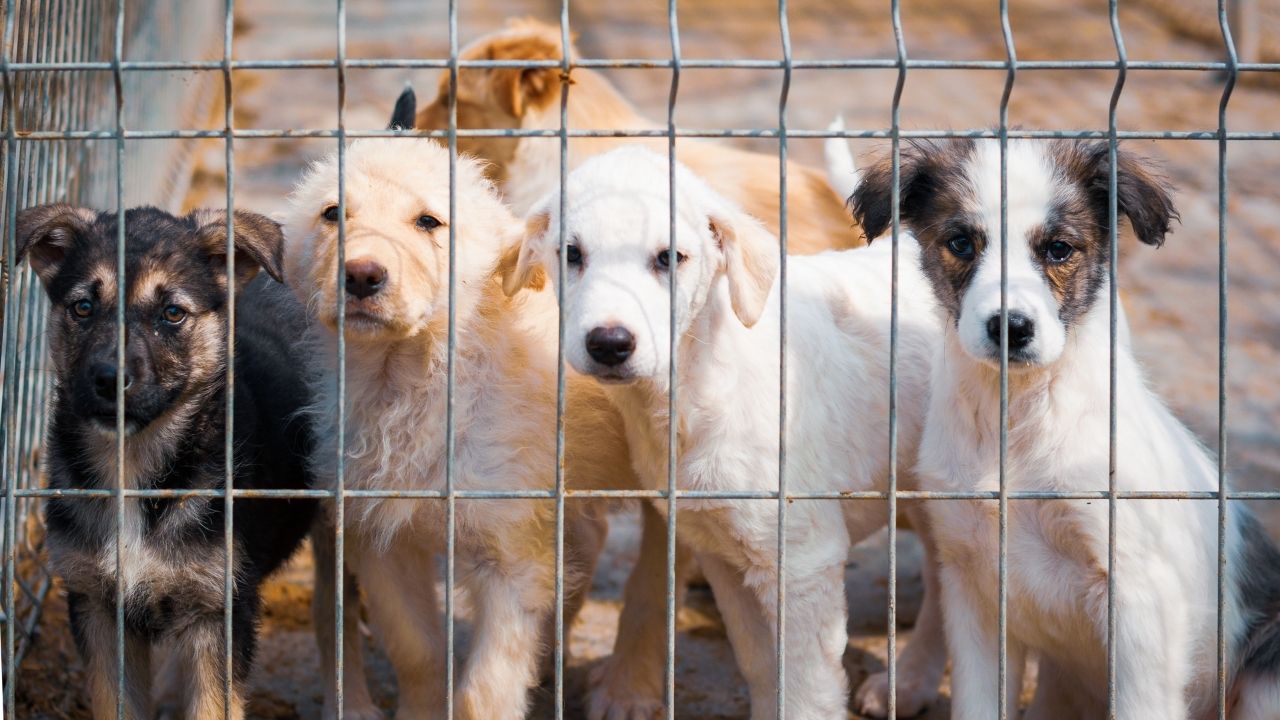 The Tuesday morning sun was barely up in Lynnwood when a large van painted with happy dog and cat faces pulled into the Lynnwood PAWS center with a very special cargo.
Operated by New Beginnings of Merced, Calif., the van is part of the group's mission to reduce the number of pets being euthanized in an area with a critical overpopulation of otherwise adoptable dogs and cats. New Beginnings literally pulls these unfortunate animals off death row and transports them to shelters in areas where they're more likely to be adopted – and the Lynnwood PAWS shelter is among the best.
The van left Merced Monday evening with more than 60 dogs and cats aboard, and drove 13 hours straight through to Lynnwood, where 28 animals were welcomed with food, water, a comfortable bed and plenty of petting, cuddling and attention from PAWS staff. After unloading the animals, the van got back on the road — headed for the Canadian border and the next shelter destination.
"We've been partnering with New Beginnings since 2014," explained Lynnwood PAWS spokesperson Laura Follis. "Since then we've saved more than 5,000 of these animals that otherwise would have been euthanized, and placed them in forever homes." (You can see a video of the animals' arrival on the Lynnwood PAWS Facebook page).
According to Follis, Merced's combination of a lax spay-and-neuter program and a huge population of reproducing animals results in an overabundance of homeless dogs and cats. Merced animal shelters are chronically overwhelmed, and sadly many perfectly adoptable pets are euthanized due to lack of shelter space and lack of homes willing to adopt them.
PAWS workers bring the new arrivals into the shelter.
"We are fortunate here in our area to have a large community of animal lovers," Follis continued. "We average about one week from intake to adoption, and I'm extremely confident all these pets will find great homes."
Interested in adopting?
According to Follis, within the next three days all the animals that arrived Tuesday would be processed, checked in, photographed and available on the Lynnwood PAWS website — which will include a description not only of the animal but of the type of home that would make a good fit for each.
But all this can't happen without the generous support of the community.
"Giving Tuesday, the Tuesday after Thanksgiving, is an annual day of giving to nonprofits," explained Follis. "But at PAWS Lynnwood we've renamed it Rescue Tuesday to bring special attention to these at-risk animals and the work we do at PAWS on their behalf. There's a lot more than meets the eye that goes into putting these animals in loving homes, and that's what we do."
Follis urges anyone planning to participate in Giving Tuesday to add PAWS to your donation list. The average cost of care for each of these newly arrived cats and dogs is $380, which covers veterinary care, shelter costs, adoption matching services, food, and medicine. And of course there's the general overhead and operating costs of simply running the shelter.
Good deeds will never be left unrewarded. Dogs will definitely bring happiness to every human, which is why dog adoption increases especially this pandemic. Aside from donating to nonprofit organizations, adoption is another act of kindness to canines, like a Shiba Inu. Having an agile Shiba Inu puppy running around the house is indeed a great sight!
A Traveler's Guide to the Best Places to Visit in Asia During the Summer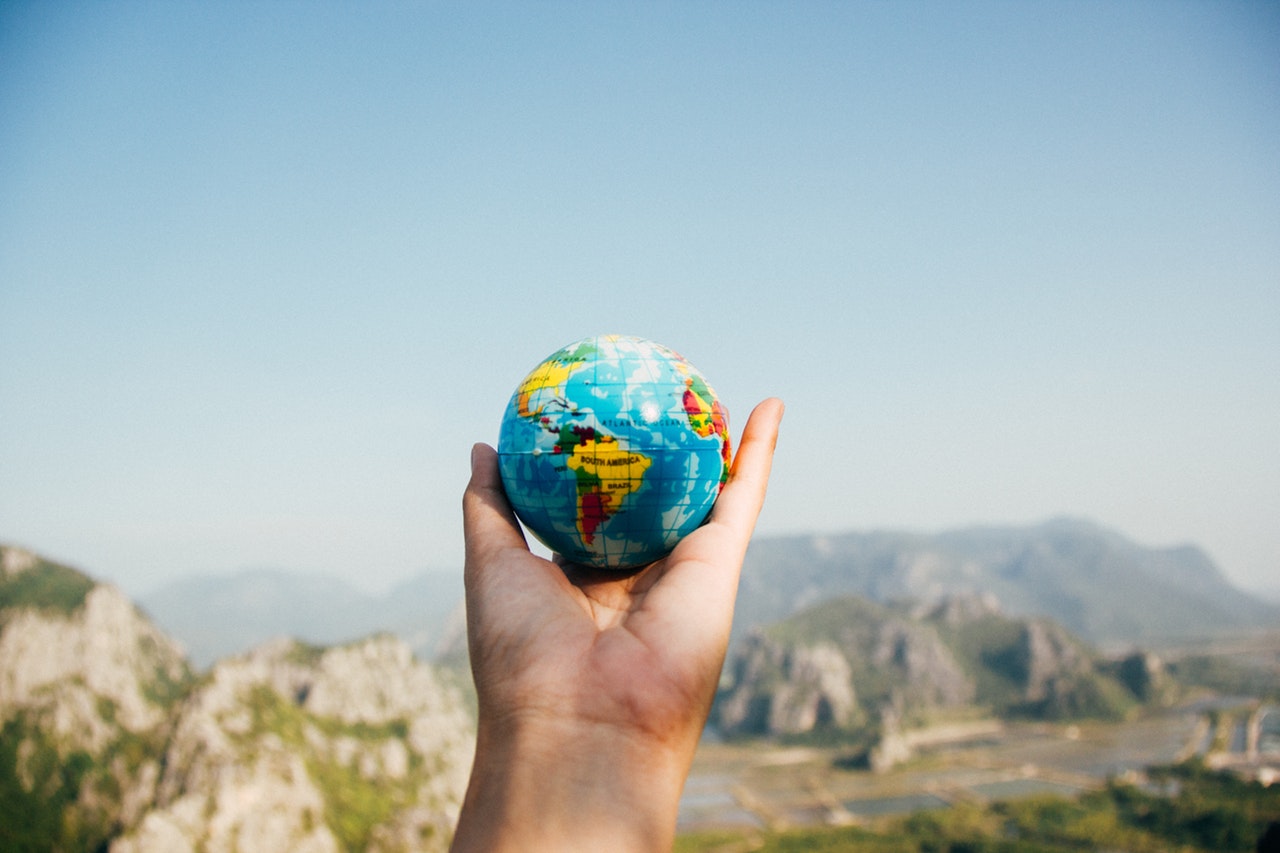 Do you dream of taking a summer vacation to explore the exotic beauty, culture, and cuisine of Asia? If your answer is yes, then preparing for an unforgettable journey across this vast continent should be at the top of your to-do list.
With thousands of stunning locations from bustling cities offering limitless nightlife opportunities to serene beaches perfect for relaxation and adventure – there are so many ways you can customize your trip!
This detailed guide will help make sure that whatever destination or activity you choose, it will truly be a once-in-a-lifetime experience as we cover the absolute best places to visit in Asia during the summer season.
South Korea
To start things off, a trip to South Korea is always a great option. Seoul is the capital of this vibrant country and it offers a unique combination of traditional culture mixed with modern skyscrapers. From sampling the delicious street food at Gwangjang Market to shopping in Myeongdong, there's something for everyone here even if you're just visiting for a few days.
If you want to explore outside the city, then take a day trip to either Busan or Gangneung – both are perfect weekend getaways and they boast stunning coastal scenery. You can quickly start your journey today with the cheapest flight tickets from Yada-go. Visit their website and get started on your bookings right away!
Japan
Head further east and make your way to Japan – one of Asia's most popular destinations during any season! Home to cities like Tokyo, Kyoto and Osaka – this country is a must-visit for anyone interested in experiencing the bustling nightlife of Shibuya or marveling at the traditional architecture of its many shrines and temples.
If you're looking for something completely unique then make sure to check out one of Japan's world-famous hot springs – an unforgettable experience that will soothe your muscles after a day of sightseeing!
Thailand
For an exotic beach vacation, Thailand should be your next destination. With over 3,000 miles of coastline and more than 700 islands – there's something here for everyone whether it's surfing, kayaking or diving amongst the colorful coral reefs. Relax on the golden sand of Railay beach or explore the jungle-clad limestone cliffs of Krabi.
No matter what activity you choose, each part of this country has something special to offer and you'll be sure to return home with a few amazing memories!
Malaysia
Travel further south and make your way to Malaysia – a diverse country offering an interesting mix of culture, cuisine and activities. Head to Kuala Lumpur for some urban exploration in the bustling city streets filled with vibrant markets, busy nightlife spots and towering skyscrapers. Get lost exploring the historical city of Malacca where you can find stunning architecture from Portuguese colonial times or head up into the Cameron Highlands for a relaxing retreat amongst its beautiful tea plantations.
If you're looking for something a bit more adventurous, then head out to the islands of Borneo where you can explore rainforests and spot rare wildlife like orangutans! Make sure to check out Yada-go for their comfortable and cheapest flights to these places.
With so many incredible places to choose from in Asia, it can be difficult to narrow down your summer vacation destination. However, this list of must-see locations should help make sure that no matter where you decide to go – you'll have an unforgettable experience. So get ready for the journey of a lifetime as you explore all the amazing sights and sounds Asia has to offer!
Happy travels!