From High School Jesus to Stolen Jesus: The Struggles of Jami Amerine in Finding True Jesus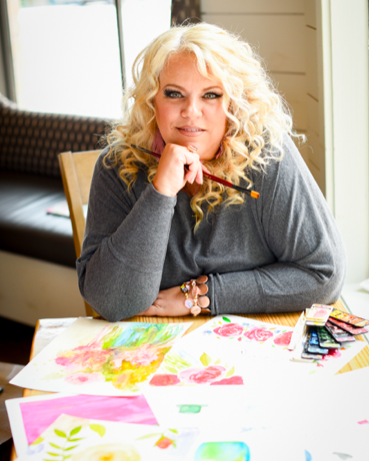 Fifth grade Jesus; high school Jesus; Mormon Jesus, If-Then Jesus; Americanized Jesus; Justin Jesus. These are names that have been used to refer to Jesus in the book, "Stolen Jesus: An Unconventional Search for the Real Savior." Authored by Jami Amerine, this book is about a girl coming across different versions of Jesus as she grows up. The story that many readers have referred to as super relatable brings into the spotlight her personal experiences. Through her first book, Jami aims to help all those struggling to find the real savior – True Jesus. 
The author of the blog, "Sacred Ground, Sticky Floors," Jami Amerine, was born into a Mormon family that later joined an Assemblies of God congregation. While her mother was a Mormon, her father was non-religious. The diversity in the beliefs of her family members forced her to search for reality on her own. It was her journey of finding the true Jesus that established so many different versions for her, making it a challenge to have faith. It eventually led Jami to break up with him. The struggle of finding true faith is, indeed, tiring and can astray one from their path, and this is what happened with Avenal, California-born Jami. 
"It is the aggressive search for true Jesus that leads one astray…," Jami further added, "Instead of figuring Jesus out, it is best to believe in his goodness all things will fall into place." It was after the years-long search that finally led her to the right path. From believing in a variety of different versions of Jesus to breaking up with him, Jami found true faith, and she wishes to spread that message across the masses. There needs to be a guide for all those who, like Jami, are on their journey to discover Jesus. Her book is serving as that guide, something she would have appreciated at a time she was invested in her own struggle. 
Finding Her True Calling
Jami Amerine, an author, speaker, and blogger, did not even know that she was to serve as a guide for the people. She did not even know she was a writer until the world began to acknowledge her for it. She was still on her journey to identify the true Jesus when she was unknowingly pushed into a task to help people find the right path. 'Life works in mysterious ways' is not just an empty, meaningless phrase, but something that has been deduced from real-life experiences. A person always meets their true calling and purpose in life if they really look for it. Jami, due to her family background, was desperate to seek the truth. Not only did she find the truth, but also jumped on the bandwagon to assist all those standing at a point where she once stood, desperate for a guiding light. 
Growing up, she moved a lot due to her father's career. Her family even joined an Assemblies of God congregation when Jami was seven and was also baptized in the Disciples of Christ denomination. When she was in high school, her family moved to Abilene. In 1996, she graduated from Wylie High School and entered the Abilene Christian University (ACU). During this phase, she was staying at a large ranch near Merkel. This was when she met Justin, who also grew up in Merkel. Her marriage with Justin led her to the Highland Church of Christ. After getting married to him, she, along with her husband, moved to Houston in 2017. 
Starting from fifth-grade Jesus, Jami Amerine came across various versions, which made her question her faith. Most of her life was spent "trying to reconcile" all these versions that she had come across during different phases of her life. Also, she "strove to please a Jesus who was far from real … a pattern that continued into her adult life." 
After she acquired a prominent position as the blogger at "Sacred Ground, Sticky Floors," she landed an opportunity to become a published author. She signed with Oregon-based Christian publishing house, Harvest House. Jami was offered a two-book contract. This was when she began writing the book, "Stolen Jesus: An Unconventional Search for the Real Savior." The book that began as an attempt to share her struggles turned into a life-changing experience for her. For the first three chapters, she had broken up with Jesus, but after she came across the story of Grace, things began to unfold. Her book found a direction, and it was during this phase, she understood that the right faith was to believe that Jesus is good, and there is no 'if-then' situation. He loves his people without any conditions and is there to protect them from the evils of the world. 
The book gained a global appreciation, and it established Jami as a thoughtful and far-sighted Christian writer. Her first book was published in October 2017, and it was when she realized her true calling. Jami was meant to serve as a guide to all those who are stuck in a similar form of struggle. The fact that Jami herself was struggling with 'what to believe and what not to believe' makes her literal piece relatable and worth reading. 
Jami Amerine, mother of six, four biological kids and two adopted, is also a firm advocate of 'foster care, adoption, and foster care reform.' While helping the world understand the concept of Jesus through her life experiences, she also works to make things better for the children struggling in this world. Currently living in North Houston with her family, Jami has authored "Sacred Ground, Sticky Floors: How Less-Than-Perfect Parents Can Raise Kids Who are (Kind of)," "Well, Girl: An Inside Out Journey to Wellness," and Coming November 2021 "Rest, Girl: A Journey from Exhausted and Stressed to Richly Blessed." For her, this life has been a learning experience which she aims to share with her more than a million followers. She is an expert on women humor, marriage, learning disabilities, homeschooling, chronic illness, and other issues families face, along with Christianity. 
Change Your Life Spells – Life Changing Spells That Work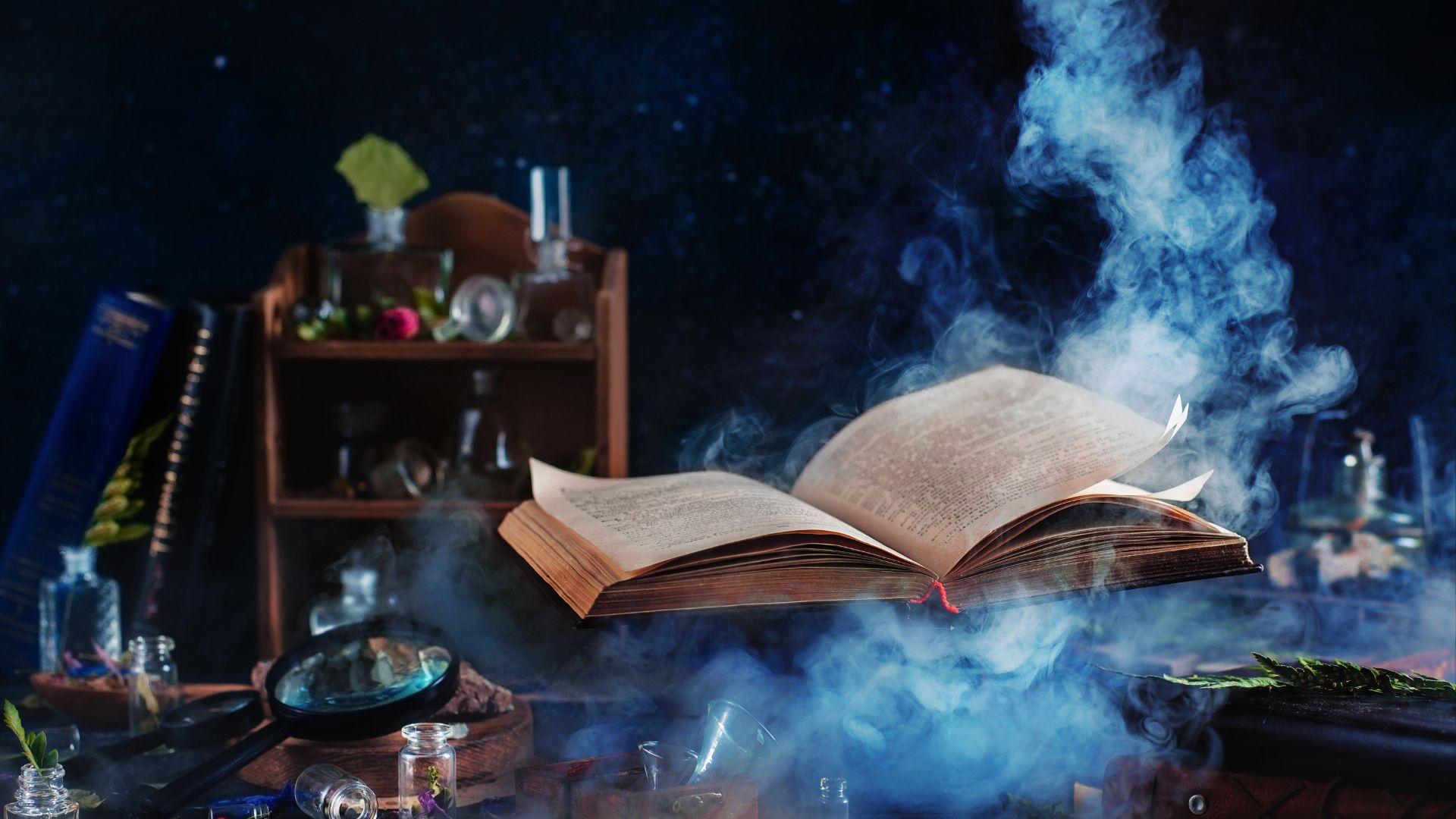 If you are looking to enhance your life through the art of spell casting, then there is a correct way to do it. Casting a spell yourself can work, however the majority of the time people do not get results. The best way to go is to have a professional coven perform the casting to ensure the best results. When you have a group of experienced witches and warlocks casting a spell on your behalf, the results tend to be strong because everyone is putting their energy into the universe with intentions to produce a specific outcome. This outcome can be a variety of different things such as bringing two people back together again, increasing finances, bring luck and positive energy into your life and protect you from negative energy.
Changing your life in 2023 can begin with having a professional spell cast to bring the change you desire to fruition. Who is the best spell caster to perform a life changing spell? Warlockmagicspells.com has a coven of 18 experienced members that assist in the casting of every spell. Some spells take a few nights to cast. How long does it take to get results from a spell? The time frame varies from person to person but this specific coven says that it takes 3 days to 90 days to get results. What happens if you are unhappy with the results after 90 days? They offer a promise guarantee that if you are unhappy with the results of your spell after 90 days then they will recast it and add extra energy into your spell work to make it stronger. 
Case Results
We tested the results of the spells cast by the members of warlock magic spells. The first person we interviewed told us about her story. "My fiancé of 5 years reconnected with his ex-girlfriend from high school after running into her at his work. They had an affair for a short period of time before he told me that his feelings were changing. He said that he still loved her and needed to see where this goes. I was devastated because we were planning a wedding and he just gave up! We didn't have any major problems prior to him running into his ex and she just ruined everything! I reached out to Daniel from warlock magic spells and had a return and bind spell cast. He told me that it would speed up their relationship where it would fizzle out fast and the problems that they had in the past that broke them up would resurface. Well…a month later I got a text from my boyfriend telling me everything that I wanted to hear. He said that he made the biggest mistake of his life and wanted to work things out with me. He said that he will never have wondering eyes again and will do anything to make our relationship work. He literally begged for my forgiveness! I was relieved. We had a lot of work to do on building trust again but we got through it and came out on top! We are back on track to get married and after couples counseling, we were able to sort out some trust issues. I know it was because of the spell that I was able to get him back so fast. I think if I didn't have this spell cast it could have taken years before they broke up and then I probably would've moved on. I'm grateful that I stumbled across an article about spell casting because it changed my life and the outcome of my relationship!"
Another person we interviewed that had a life changing spell cast was one who had financial issues. He was on the brink of financial ruin when he decided to do a lottery spell. "I lost my job as the VP of a logistics company. Due to covid, our business went down significantly. I had a lot of savings, but it got depleted over time. Since the logistics industry was hit hard with the pandemic, I had a hard time finding work. 6 months later I started to fall behind on my mortgage. I took a gamble on a scratch off lottery spell. I didn't have a lot of money to spend on spell casting but my cousin won a lot of money shortly after he had a money spell cast so I figured I would try it. I had warlock magic spells cast a lottery spell directed towards scratch off lottery games. I hit a first place prize of $10,000 shorty after that! It definitely helped me pay some bills and get back on my feet until I found another job."
The conclusion we have drawn is that change your life spells do work!