Frontier Dental Lab's Direct-to-Consumer Marketing Connects Dentists and Patients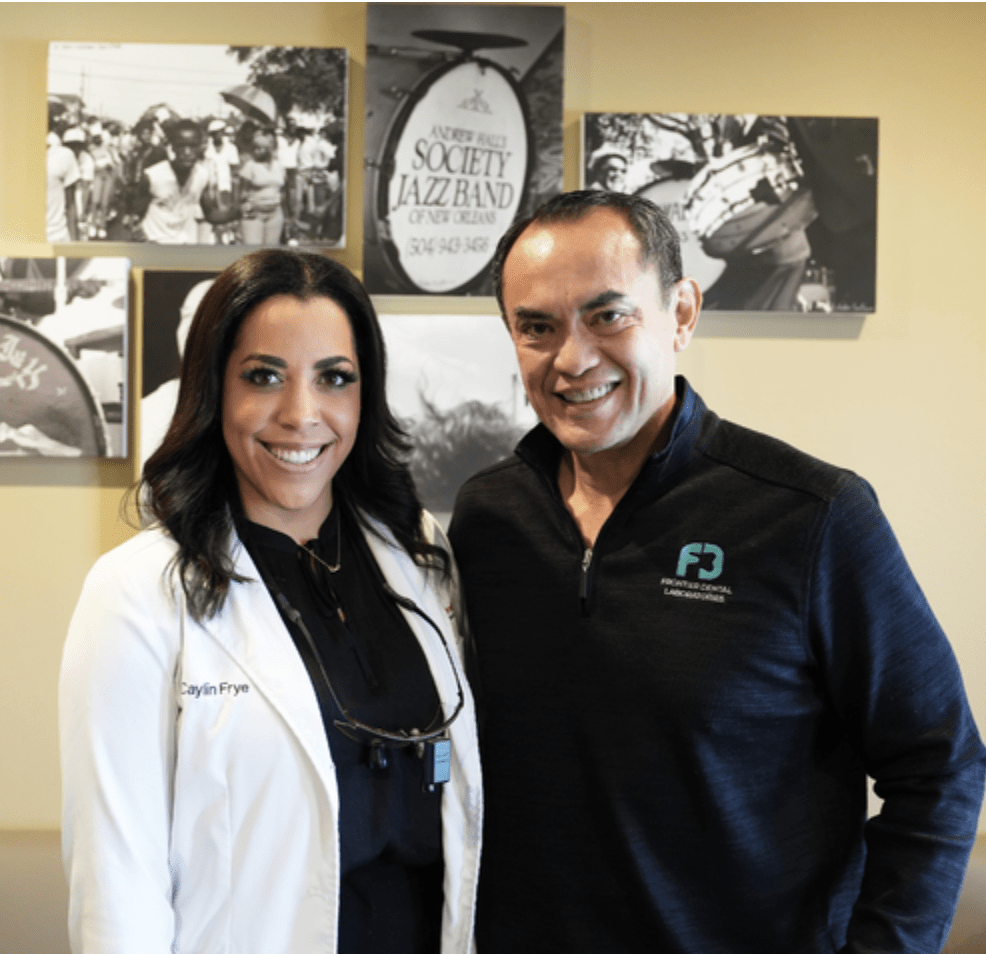 Dr. Caylin Frye, a cosmetic dentist at Mid-City Smiles in New Orleans, has worked in the dental industry for over two decades. In all that time, she has never had a dental lab bring a patient to her office door. However, that's exactly what happened when Frontier Dental Lab Group connected her with Ignacia Soto-Aguilar.
The inspiration behind Frontier Dental Lab's direct-to-consumer campaign
Gil Villavecer, Chief Marketing Officer at Frontier Dental Lab Group, was well aware of two key factors influencing Frontier's marketing strategy. First, he knew his clients were dentists who tended to stick to traditional marketing methods as simple as word of mouth. Second, he knew that most people didn't realize dental labs even existed. For these reasons, labs like Frontier have historically been absent from the direct-to-consumer marketing space. 
"I like to be a trailblazer," says Villavecer. "My lightbulb moment came when I realized that we have far more horsepower than the average dentist. After all, what dental office has a full-time marketing department? To better serve our dentists, I shifted our approach to a direct-to-consumer campaign."
Villavecer's first hurdle was introducing Frontier Dental Lab Group to a public that, up until that point, had been unaware of its existence. In general, dental labs have avoided digital marketing, but Villavecer knew the internet was the only way forward. So, Frontier uploaded educational clips to YouTube and fired up an Instagram account with a new mission to "Educate, Entertain, and Connect."
Frontier Dental Lab's DTC marketing in action
Frontier Dental Lab's most innovative initiative is its Smile Simulations. Through this program, potential patients upload selfies to Frontier's website and receive before and after pictures showing the possibilities of a smile makeover.
Soto-Aguilar first encountered Frontier Dental Lab through the Smile Simulation initiative and was blown away by her digital makeover. "The assessment was so quick and personal," she remembers. "I received my before-and-after shots in an hour, and I couldn't believe the amount of detail that Frontier put into it. That was my first insight into how much Frontier cares about its patients. They enabled me to visualize exactly how I would look with a new smile."
Along with the Smile Simulation, Frontier Dental Lab sent a list of seven Trusted Frontier Dentists in Soto-Aguilar's area who could make her simulation a reality. "We try to make research easy for people," says Gil. "We believe that educated consumers are the best consumers."
Frontier Dental Lab builds trust between dentists and patients
For convenience, Frontier linked each cosmetic dentist's Instagram profile. When Soto-Aguilar clicked on Dr. Frye's Instagram account, she felt an instant connection. 
"Dr. Frye and I are both artists," she explains. "I saw the care she put into her online presence and knew I would be in good hands. In this digital world, we put our work out there to show our clients what they can expect before we ever meet them. It's visual and very intimate."
Soto-Aguilar's trust in Dr. Frye grew with every new piece of information she learned. She scanned through before and after shots of smiling patients and read a feature article about Dr. Frye dancing with her clients. Above all, she was struck by Dr. Frye's honesty in describing her practice. 
"I felt like I already knew her," recalls Soto-Aguilar. "She wasn't trying to sell anything to me. She was just talking about her passion for beautiful smiles."
Within two days of uploading her selfie to Frontier Dental Lab's Smile Simulation Center, Soto-Aguilar was talking with Dr. Frye in her office as if they had known each other for years. At that consultation, she scheduled an appointment for 20 veneers.
Dr. Frye says this is the most straightforward case she has closed in 21 years because of the foundation of trust established before the consultation. "Ignacia contacted me through the email from Frontier Dental Lab and was so excited that she even brought the smile simulation to our consultation. By the time we met, she trusted my work as a cosmetic dentist and Frontier's work as a dental lab."
In fact, Dr. Frye was so thrilled about the direct-to-consumer marketing that connected her to Soto-Aguilar that she shot a text to Villavecer that day: "Hey, Gil! Super cool story! A patient went through the smile simulation on your site, you sent her my info, and she's coming in tomorrow. That's the power of your marketing in the flesh!"
Villavecer counts that among the most exciting messages he has ever received. The only one he might enjoy more came days later from Soto-Aguilar. Along with pictures of her new smile, she texted: "Hi, Gil! You'll love to see this! My smile is just how you imagined it!" 
Currently, Frontier is focusing on harnessing the power of digital marketing to reach consumers. Its ground-breaking efforts to Educate, Entertain, and Connect potential patients prove that this marketing campaign is about much more than sales — it's about building relationships and helping potential patients imagine the possibilities.
What Interferes with Successful Breastfeeding?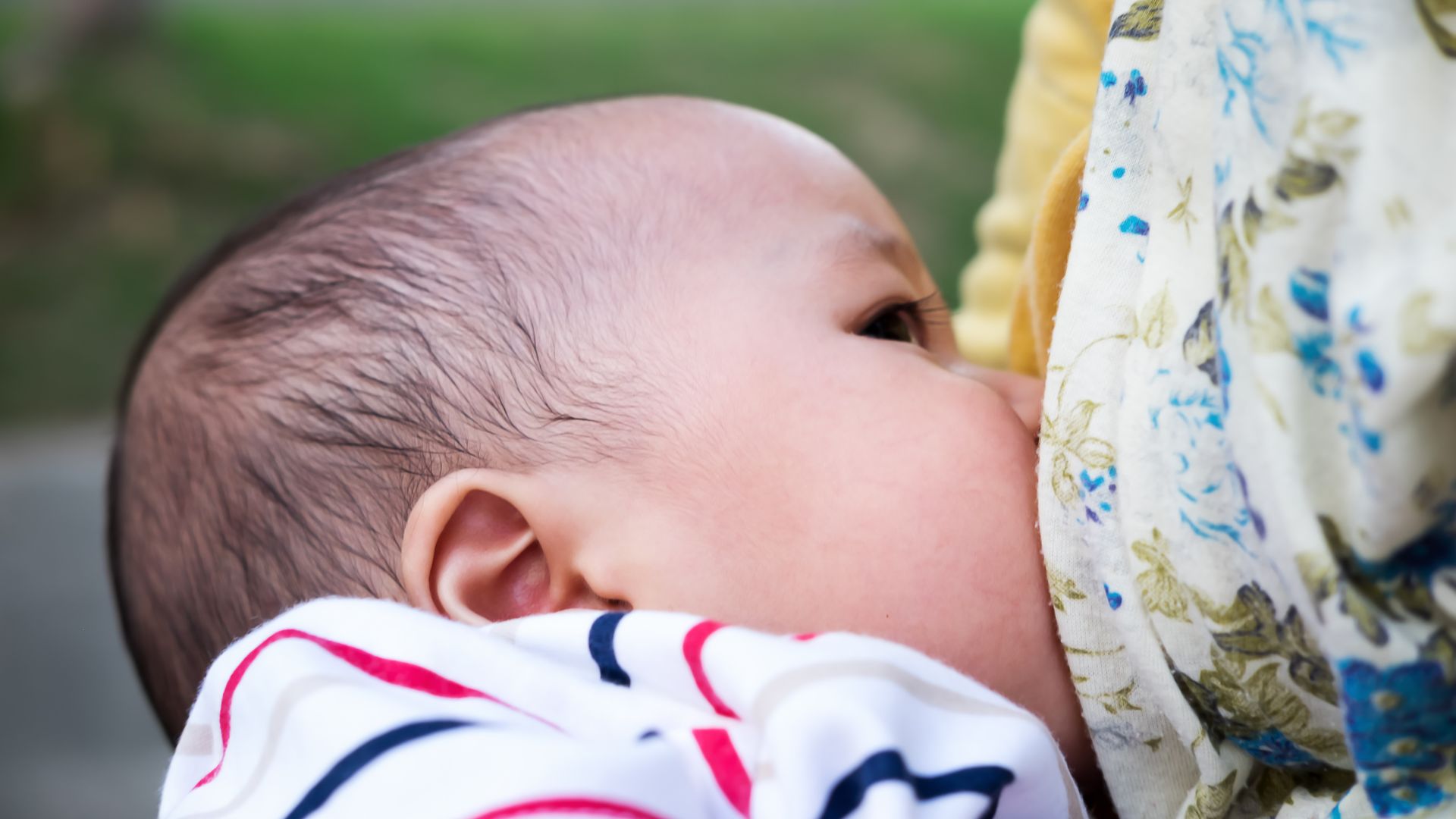 While breastfeeding is ideal, it comes with many difficulties new parents might face.
After experiencing the intensity of labor and delivery, many new parents are left exhausted. Despite this fatigue and surviving pospartum, new parents soon learn the importance of managing the needs of an infant. Putting aside their own desires, parents learn to quickly adapt.
Exhaustion and recovery are not the only things that discourage parents from breastfeeding. There are a variety of other woes that can make it difficult for a lactating parent to continue to choose this option. 
While 83 percent of women breastfeed at the beginning of postpartum, there is a drastic reduction by 6 months, resulting in only 56% of babies still being breastfed. 
Engorged Breasts
When a lactating woman's milk comes in, she may experience intense pain and discomfort. The breasts typically become overly filled with milk because they have not yet regulated their supply. This engorgement can continue throughout the breastfeeding journey for a variety of reasons.
If the baby's schedule changes, a woman's breasts can become overly full. If the parent misses a feeding, breasts can experience discomfor which can lead to breastfeeding infection. If a woman becomes preoccupied at work and does not make time to pump, she can experience discomfort. 
If breast engorgement is not treated properly, milk ducts can become blocked, and if a woman does not work to move the milk through her breasts (via feeding her baby, pumping, or expressing the milk), this engorgement can lead to further problems and may cause clogged milk ducts.
Infection
One of the biggest concerns beyond the pain a woman experiences with engorgement is infection. This is known as mastitis, and leads to a woman experiencing not only breast pain and warm breast tissue, but also flu-like symptoms that come with fever, chills, headache, and further exhaustion.
In order to help prevent infection, regular feedings are essential. Often, the best mastitis treatment, at least for early symptoms, is to massage the breast in a warm shower and express the extra milk.
Furthermore, by working with an International Board Certified Lactation Consultant (IBCLC), parents can have a great resource on how to best deal with, treat, and alleviate these problems. 
Not only is an IBCLC a great resource in helping prevent breast infection, but a great source for your breastfeeding journey to encourage and educate you in best practices. 
The best way to achieve breastfeeding success is to utilize the many tools that an IBCLC offers. 
Burnout
To exclusively breastfeed your baby can be quite overwhelming and exhausting. Between nightly feedings, cluster feedings, and pumping sessions for working mothers, breastfeeding is difficult to maintain. Unless a woman is properly supported by her family, friends, and workplace, the chances that a woman will continue to breastfeed are significantly impacted.
Culture also impacts the likelihood of a baby being breastfed beyond 6 months. The CDC discovered that parents in the Southeast United States are less likely to breastfeed their children past six months. This was in contrast to the Northwest, where business policies and the culture is more breastfeeding-friendly and supportive. 
Conclusion
Despite the nutritional benefits afforded to a breastfed baby, there are many obstacles that can be discouraging for parents on their breastfeeding journey. From exhaustion to pain to lack of supoort, parents have many reasons to give up. 
To increase your chances of success, surround yourself with supportive individuals, reach out to an IBCLC, also known as lactation consultants, and gain the necessary tools required to provide your child with the healthiest option available – you!