Hip Hop Worldstar WilliefromtheDrive On His Upcoming Projects And Music In Africa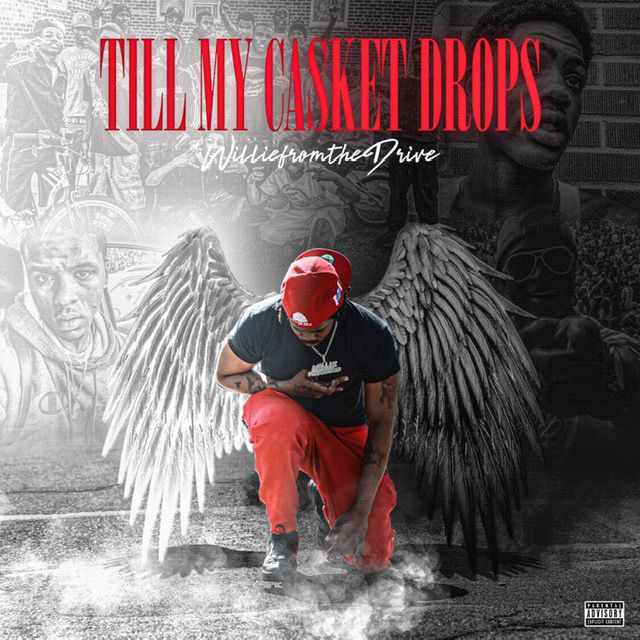 A lot is in store as Willie shares his future plans and talks about hip hop music.
'Cuz of U' fame WilliefromtheDrive is releasing his next project "Till my casket drops" soon!
Willie believes that hip hop culture provides a strong sense of community.
From the Brickz of Hempstead New York, Wille is a young, 24-year old independent artist, investor, video director and business owner who loves creating. A determined music enthusiast, he has created a personal brand that people can relate to with "How we get it ..? Out the mud ..!"
Willie recollects how hip hop music began in the 80s and 90s in Africa. Though the success of hip-hop varied between countries throughout Africa, what is amazing is to witness its mass acceptance. Let us find out how Willie got inspired and the influence hip hop has on Africa.
Hip Hop Resonates In Africa
You will be able to feel the innate hip hop culture in Willie's music. His background, influences, references and way of thinking impacts his life and music. Willie takes inspiration from the streets that raised him. According to him, hip hop music seems to resonate as a key mode of identity and entertainment amongst a vast majority of the South African population. Much of the hip hop music in Africa is derived from Western beats, combined with regional rhythms, accents and drives of the urban culture of the continent. As African artists process the hip hop genre through localized filters, more hip hoppers and the larger Arabic music landscape continue to explore taboo themes and proactively deconstruct societal markers of North African identity. They are experimenting with beat creation and dialect as they go about making a niche for their music, and for these conversations to be held in a public domain. African music artists are using hip hop to express what it means to be who they are in the context of their country, their continent, and their live experiences. This is the need of the hour as a platform for the upcoming hip hop artists in Africa.
Changing Africa's Hip Hop Scene
Willie is excited to contribute to the world of African hip hop music. He shares with us his plans of changing the continent's hip hop scene. In the future, Willie aims to begin an 'only fans' course on how he made everything come up and changed it for the better. Willie, the King of Aalduobap, is also trying to create his own city filled with peace. This is his own city where "Nobody has to work ever again. We are all equal. To bear the burden of all those I carry with me. For them to smile until they can't breathe no more." It is Willie's endeavour to revolutionize the African hip hop scene. To achieve this, he is creating a unique platform where he can take his people to the next level, off his name.
What is awaited to be seen is how our favourite hip hop buff Willie will pave the path for himself and other budding hip hop artists in the continent.
Don't forget to subscribe to Willie's Youtube channel and catch his upcoming release 'Till my casket drops!'
Why Kareem Hassan believes self-employment is the key to true freedom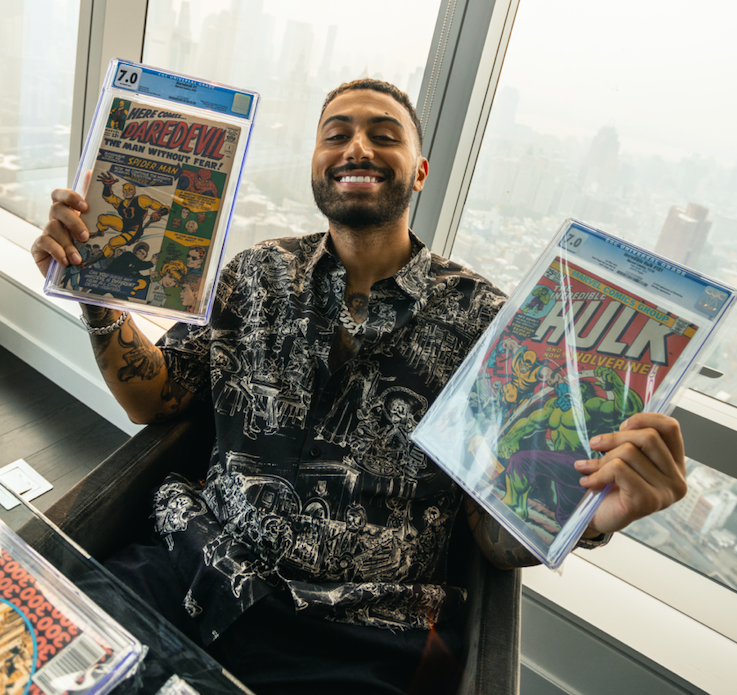 To those working a 9-to-5, self-employment often presents itself as a daunting choice; there is a considerable risk involved but, at the same time, a lot of freedom to be enjoyed. On the other hand, freelancers and entrepreneurs also have to deal with 'clients from hell' at times, making them question whether self-employment was the right choice. According to Kareem Hassan, whatever be your view of being your own boss, you cannot deny the freedom that comes along with it. Here, he explains why he believes self-employment is the key to true freedom.
Kareem Hassan runs a 3D printing service and trades collectibles, which have catapulted him into immeasurable success. From early on, Kareem knew that he wanted to be his own boss; he wasn't cut out for the 9-to-5 grind. Fueled by his passion for entrepreneurship, he began working to create a business where he could truly love and enjoy what he does.
True success to Kareem means freedom, both financial and time. It also means the freedom to be able to share your knowledge with others and to do what you want, when you want. In addition to running his business, Kareem Hassan has also ventured into creating digital art and investing in NFTs. He says that all this would not have been possible had he been working a regular 9-to-5. Instead, he would be stuck doing the same tasks with minimal returns and an even lower growth ceiling.
Another reason why Kareem Hassan vouches for self-employment is that it enables you to retire early. According to Hassan, being your own boss gives you the freedom to stop when you think you've accumulated enough wealth and secured enough investments. Once you achieve what you want and have your financial future secured, you can retire from work and pursue anything you want in life.
When he first got started, Kareem Hassan was not sure where this journey would lead him, but he had a firm conviction to see it to the end. He dropped out of college after two years to take care of his family. He began by investing the little he had in collectibles like comic books, rare items, trading cards, and toys. Seeing an opportunity when the popularity of comic books regained momentum in pop culture, Kareem jumped at it and established his business.
According to Kareem, besides success, freedom is the greatest thing about self-employment. Your time is your most valuable asset, and having time freedom is like having a blank canvas; you can fill it with anything you want and create magic. Knowing this, Kareem Hassan says that he wouldn't trade that freedom for anything. He also points out that self-employment lets you choose the people you surround yourself with and create diverse networks.
Even as he explains these benefits, Kareem Hassan cautions people against assuming that self-employment is the easy way out. In fact, the entrepreneurial journey can be one of the toughest roads to travel, but it is also worth every sleepless night. Moreover, working at something you are passionate about gives you a broader view of everything, making it easier to navigate these challenges.
Despite the challenges of entrepreneurship, Kareem Hassan says that being your own boss is so much better than working for someone else. "When done right, self-employment allows you to live your dream life," he concludes.