How Dan Bilzerian's Ignite Cannabis is Dealing with Canada's Cannabis Act and Health Canada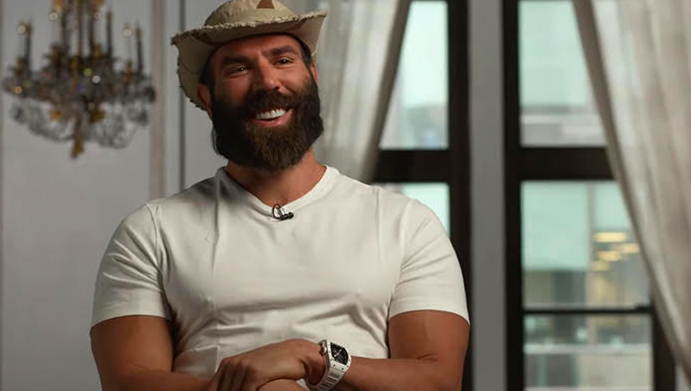 This month Dan Bilzerian's Ignite International will take over Canada. Ignite's team has worked hard to comply with restrictions implemented by Canada's Cannabis Act and Health Canada.
Despite the obstacles, Ignite is accomplishing goals to ensure the trust of customers globally. Being a horizontally integrated company, Ignite has solidified partnerships with exceptional growers and manufacturers in Canada. Dan Bilzerian and his team want the best, and their search to obtain and maintain quality and dosage are not finished.
Ignite's Global Head of Cannabis, Gene Bernaudo, discussed some of the challenges the brand has faced and how they are overcoming each, to show how consistent Ignite is in all aspects of the business.
Q: What was the process and timeline for CX Industries to sign the exclusive agreement with Ignite International Brands to supply premium cannabis & CBD products?
Bernaudo: As some may have heard, we are no longer doing business with CX Industries. I can't really discuss the circumstances of the split. What I can tell you is, we have since partnered with CannMart a leading processor and distributor of cannabis in Canada. This was very strategic in nature. One of the reason we chose CannMart as a partner is because they do not have a grow. I bet you a bunch readers are scratching their heads right now. Yes, you read that right, we did not want to partner with a large commercial Licensed Producer, producing the same mediocre product as everyone else in the industry. A partnership with CannMart solidified processing and distribution channels which allowed my team and I to focus on sourcing product from craft growers who are producing small batch, high-end cannabis. With this strategy we were able to move very quickly. We finalized our partnership with CannMart in Dec 2019 and are launching Canada with 10 skus on March 13, 2020. We chose to start with the infamous BC market and scale our way across Canada.
Q: Canada's ad industry has strict laws against celebrity endorsements for pot products. Did this play a factor in the naming of the company? Has Dan Bilzerian had to make any sacrifices to get Ignite into Canada?
Bernaudo: Dan is the CEO of Ignite International Brands, Ltd. This allows us some leeway in how he can speak about the products. I would say our approach is similar to the approach Bruce Linton took back in the early days when he was out doing roadshows and promoting Tweed. As far as sacrifices go, I wouldn't call them sacrifices I would call them strategic adjustments. We have had to adjust the type of content we post and ensure we are compliant in all markets we do business in. To me this is a great sign, it means we continue to grow as a global brand and evolve as a business. At the end of the day, we are a cannabis company but we are also an International FMCG company (Fast moving Consumer Goods) which means we have to be able to pivot and adjust strategies based on regulations in jurisdictions we are doing business in. When you have one of the best marketing teams in the world backed by a social media genius it's easier to get the job done.
Q: Ignite has plenty of celebrity endorsements posts on social platforms such as Nikita Dragun, Cardi B, and Jake Paul. Is this the most effective marketing strategy for Ignite? If so, how has Canada's Cannabis Act been an issue? 
Bernaudo: The celebrity endorsements you are referring to are not for our cannabis products. Most, if not all of your references endorse our CBD line and in the U.S. there is no rule against that. It's a pretty level playing field up here, the only real issue the Cannabis Act has imposed on us is we cannot use our iconic Goat Head logo as it depicts an animal or fictional character and can be deemed to appeal to children. Rules are rules and we have been happy to abide by them.
Q: Dan Bilzerian highlighted having one proprietary device that holds THC, CBD, and Nicotine all in one so, he decided to attack the Juul market. How will this translate in Canada, knowing they have a temporary halt on the production of flavored e-cigarette pods? 
Bernaudo: Great question, the vape market in Canada from a nicotine perspective has been a disaster from the start. I 100% agree with Health Canada's stance here. Nicotine use amongst young people is the highest it's ever been and its largely due to flavored e-liquid in all its forms. I don't agree with a ban, but what I can tell you is Health Canada is consistent in how they regulate. Similar regulations will apply to nicotine. E-liquid flavors and or packaging/logos cannot "evoke a positive or negative emotion or 'way of life' such as one that includes glamour, recreation, excitement, vitality, risk or daring." We do have a nicotine strategy for Canada, its largely based on waiting for regulations to be implemented, waiting for trade to open up again in China (due to Coronavirus) and of course, for the ban to be lifted. We have made major headway with the device in question and it will most likely be introduced first in Canada with THC and CBD pods as regulations permit its use.
Q: Dan Bilzerian markets Ignite Cannabis as an active lifestyle to sway from the original stigma of laziness. Canada's Cannabis Act prohibits pot companies to "evoke a positive or negative emotion or 'way of life' such as one that includes glamour, recreation, excitement, vitality, risk or daring."  Luckily, Ignite is still able to conduct this kind of promotion in the US. Do you believe this was a loophole that helped the brand's message reach Canadians?
Bernaudo: I think having a social reach of 43 million followers definitely helps get our message out there in any form we want to deliver it. I wouldn't call it a loophole as we are not using it as such. We are an International company and post content and product placement ads on social channels conforming to regulatory requirements where the particular product we are advertising is being sold.
Q: What other obstacles have Ignite faced in expanding into Canada? 
Bernaudo: The only obstacle we have faced in Canada is product procurement. The biggest challenge has been securing products out here that meet our team, including Dan's, criteria. We are happy to recently have forged some solid partnerships with amazing craft growers that will ensure we are able to distribute quality, consistent cannabis products across Canada. All the retailers and Provincial boards have been very supportive, and we look forward to working closely with them to bring our products to consumers.
Q: What are Ignite's launch plans for this week in Canada? Will Dan Bilzerian be in attendance? 
Bernaudo: Our BC launch event will be held this Friday, March 13th, at Bar None in Downtown Vancouver. Dan will be on the ground the day prior to meet with partners and industry leaders as we continue to grow relationships north of the border. He will also attend the launch event alongside hundreds of partygoers eager to celebrate Ignite's Canadian Launch.
Top Road Trip Destinations in Canada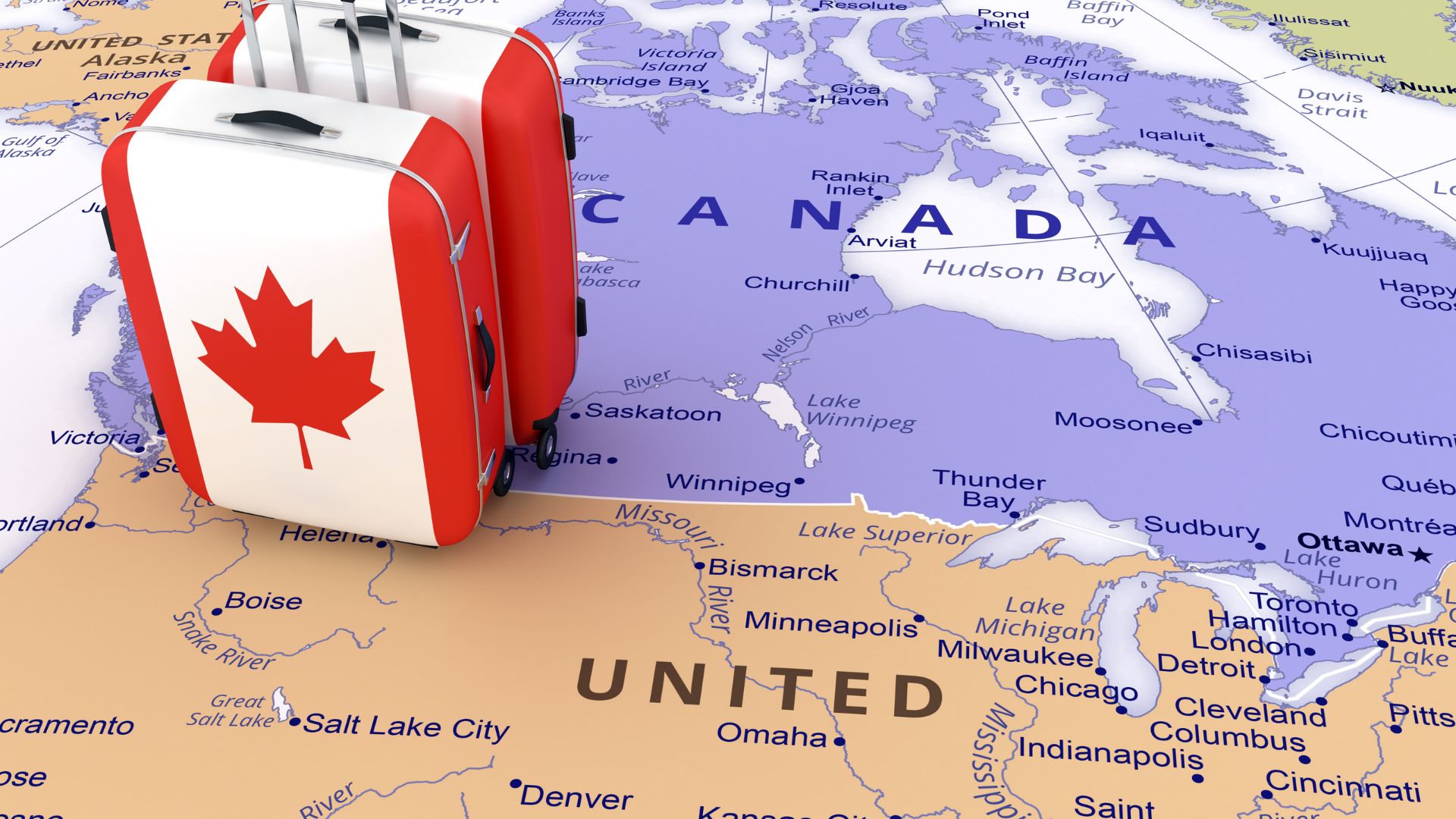 Did you know that 1.93 million Americans traveled to Canada in 2020? That number was down year-over-year due to COVID-related travel restrictions. 
While some Americans visit the Great White North via plane, others prefer road trips. It can be fun to plan an itinerary, book a hotel, pack the luggage, load your family into the car, and head to the border. But if a road trip to Canada is in the plans for you and yours this summer, what Canadian destinations are worth the potentially thousands of miles of driving? Keep reading to learn about the top road trip destinations in Canada.
Grasslands National Park in Saskatchewan
Grasslands National Park is one of Canada's 44 national parks and park reserves. Whether you're an earlier bird or a night owl, the national park in Southern Saskatchewan provides an ideal prairie landscape. It's the perfect place to unwind, immerse yourself in nature, and recalibrate your life.
Enjoy the great outdoors on a campsite, or take part in hiking adventures by exploring trails. The solitude and breathtaking beauty of this national park will leave you in awe. Make time for the Ecotour Scenic Drive. It's about 20 km (around 12.5 miles) long and will take one to three hours to complete depending on your pace. 
Toronto to Stratford, Ontario
If there's one Canadian city most Americans have heard of, it's Toronto. Toronto, the capital of Ontario, is the fourth largest city on the continent. It's also home to the only authentic castle in North America. Casa Loma, located in midtown Toronto, is worth the visit. So, too, is the CN Tower, which is the biggest free-standing structure in the Western Hemisphere. The city also has citizens representing 200+ ethnic groups. 
While there's plenty to see and do in Toronto, why stop there? It's a good idea to include a Toronto-to-Stratford excursion while on your road trip to Canada. You must travel 150 km (about 93 miles ) west to get to Stratford. You'll see Victorian architecture and get to take in the live theater. Most Americans probably haven't heard of Stratford before. But when you come for a visit, there's a good possibility you won't ever forget it.
North Cape Coastal Drive, Prince Edward Island
If you haven't ever taken a road trip to Prince Edward Island, you don't know what you're missing. It's Canada's smallest province, but it sure offers a boatload of fun. Are you a foodie or do you like to indulge in the local cuisine when traveling? Check out the western peninsula. You can delight your tastebuds with the range of food available. 
Make time to visit the Canadian Potato Museum in the province. After taking in the sites and attractions at the museum, enjoy a meal at the onsite PEI Potato Country Kitchen. The menu has items like the chili topped baked potato, which features a baked potato, homemade chili, and cheese. Meanwhile, the pulled pork potato features a baked potato topped with pulled pork, cheese, and sour cream on the side. That's just a sampling, and all baked potato dishes are served with fresh-cut, homemade chips.
If you're intersted in a U.S. to Canada road trip this year, the options above will give you some ideas. The sky's the limit since there's so much to see and do. 
You'll want to ensure your vehicle is in good working order to avoid breakdowns. You'll also want to stay alert on the road since you'll be traveling a lot of miles and spending hours behind the wheel of your car. 
If you get into an accident, you must know what to do. In addition to reporting the accident, calling your insurer, and possibly even booking a rental car to complete your road trip, you'll want to contact a personal injury lawyer if anyone is injured. 
No one wants to consider accidents or injuries when on a road trip. But it's best to hope for the best while being prepared for the worst. You'll enjoy the journey and the destination a lot more when you've done everything possible to prepare for any possible issues.