How Dan Bilzerian's Ignite Cannabis is Dealing with Canada's Cannabis Act and Health Canada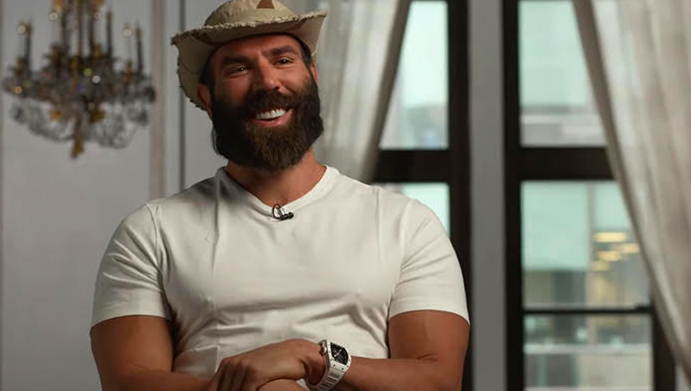 This month Dan Bilzerian's Ignite International will take over Canada. Ignite's team has worked hard to comply with restrictions implemented by Canada's Cannabis Act and Health Canada.
Despite the obstacles, Ignite is accomplishing goals to ensure the trust of customers globally. Being a horizontally integrated company, Ignite has solidified partnerships with exceptional growers and manufacturers in Canada. Dan Bilzerian and his team want the best, and their search to obtain and maintain quality and dosage are not finished.
Ignite's Global Head of Cannabis, Gene Bernaudo, discussed some of the challenges the brand has faced and how they are overcoming each, to show how consistent Ignite is in all aspects of the business.
Q: What was the process and timeline for CX Industries to sign the exclusive agreement with Ignite International Brands to supply premium cannabis & CBD products?
Bernaudo: As some may have heard, we are no longer doing business with CX Industries. I can't really discuss the circumstances of the split. What I can tell you is, we have since partnered with CannMart a leading processor and distributor of cannabis in Canada. This was very strategic in nature. One of the reason we chose CannMart as a partner is because they do not have a grow. I bet you a bunch readers are scratching their heads right now. Yes, you read that right, we did not want to partner with a large commercial Licensed Producer, producing the same mediocre product as everyone else in the industry. A partnership with CannMart solidified processing and distribution channels which allowed my team and I to focus on sourcing product from craft growers who are producing small batch, high-end cannabis. With this strategy we were able to move very quickly. We finalized our partnership with CannMart in Dec 2019 and are launching Canada with 10 skus on March 13, 2020. We chose to start with the infamous BC market and scale our way across Canada.
Q: Canada's ad industry has strict laws against celebrity endorsements for pot products. Did this play a factor in the naming of the company? Has Dan Bilzerian had to make any sacrifices to get Ignite into Canada?
Bernaudo: Dan is the CEO of Ignite International Brands, Ltd. This allows us some leeway in how he can speak about the products. I would say our approach is similar to the approach Bruce Linton took back in the early days when he was out doing roadshows and promoting Tweed. As far as sacrifices go, I wouldn't call them sacrifices I would call them strategic adjustments. We have had to adjust the type of content we post and ensure we are compliant in all markets we do business in. To me this is a great sign, it means we continue to grow as a global brand and evolve as a business. At the end of the day, we are a cannabis company but we are also an International FMCG company (Fast moving Consumer Goods) which means we have to be able to pivot and adjust strategies based on regulations in jurisdictions we are doing business in. When you have one of the best marketing teams in the world backed by a social media genius it's easier to get the job done.
Q: Ignite has plenty of celebrity endorsements posts on social platforms such as Nikita Dragun, Cardi B, and Jake Paul. Is this the most effective marketing strategy for Ignite? If so, how has Canada's Cannabis Act been an issue? 
Bernaudo: The celebrity endorsements you are referring to are not for our cannabis products. Most, if not all of your references endorse our CBD line and in the U.S. there is no rule against that. It's a pretty level playing field up here, the only real issue the Cannabis Act has imposed on us is we cannot use our iconic Goat Head logo as it depicts an animal or fictional character and can be deemed to appeal to children. Rules are rules and we have been happy to abide by them.
Q: Dan Bilzerian highlighted having one proprietary device that holds THC, CBD, and Nicotine all in one so, he decided to attack the Juul market. How will this translate in Canada, knowing they have a temporary halt on the production of flavored e-cigarette pods? 
Bernaudo: Great question, the vape market in Canada from a nicotine perspective has been a disaster from the start. I 100% agree with Health Canada's stance here. Nicotine use amongst young people is the highest it's ever been and its largely due to flavored e-liquid in all its forms. I don't agree with a ban, but what I can tell you is Health Canada is consistent in how they regulate. Similar regulations will apply to nicotine. E-liquid flavors and or packaging/logos cannot "evoke a positive or negative emotion or 'way of life' such as one that includes glamour, recreation, excitement, vitality, risk or daring." We do have a nicotine strategy for Canada, its largely based on waiting for regulations to be implemented, waiting for trade to open up again in China (due to Coronavirus) and of course, for the ban to be lifted. We have made major headway with the device in question and it will most likely be introduced first in Canada with THC and CBD pods as regulations permit its use.
Q: Dan Bilzerian markets Ignite Cannabis as an active lifestyle to sway from the original stigma of laziness. Canada's Cannabis Act prohibits pot companies to "evoke a positive or negative emotion or 'way of life' such as one that includes glamour, recreation, excitement, vitality, risk or daring."  Luckily, Ignite is still able to conduct this kind of promotion in the US. Do you believe this was a loophole that helped the brand's message reach Canadians?
Bernaudo: I think having a social reach of 43 million followers definitely helps get our message out there in any form we want to deliver it. I wouldn't call it a loophole as we are not using it as such. We are an International company and post content and product placement ads on social channels conforming to regulatory requirements where the particular product we are advertising is being sold.
Q: What other obstacles have Ignite faced in expanding into Canada? 
Bernaudo: The only obstacle we have faced in Canada is product procurement. The biggest challenge has been securing products out here that meet our team, including Dan's, criteria. We are happy to recently have forged some solid partnerships with amazing craft growers that will ensure we are able to distribute quality, consistent cannabis products across Canada. All the retailers and Provincial boards have been very supportive, and we look forward to working closely with them to bring our products to consumers.
Q: What are Ignite's launch plans for this week in Canada? Will Dan Bilzerian be in attendance? 
Bernaudo: Our BC launch event will be held this Friday, March 13th, at Bar None in Downtown Vancouver. Dan will be on the ground the day prior to meet with partners and industry leaders as we continue to grow relationships north of the border. He will also attend the launch event alongside hundreds of partygoers eager to celebrate Ignite's Canadian Launch.
New Zealand – a World Leader in Vaping Legislation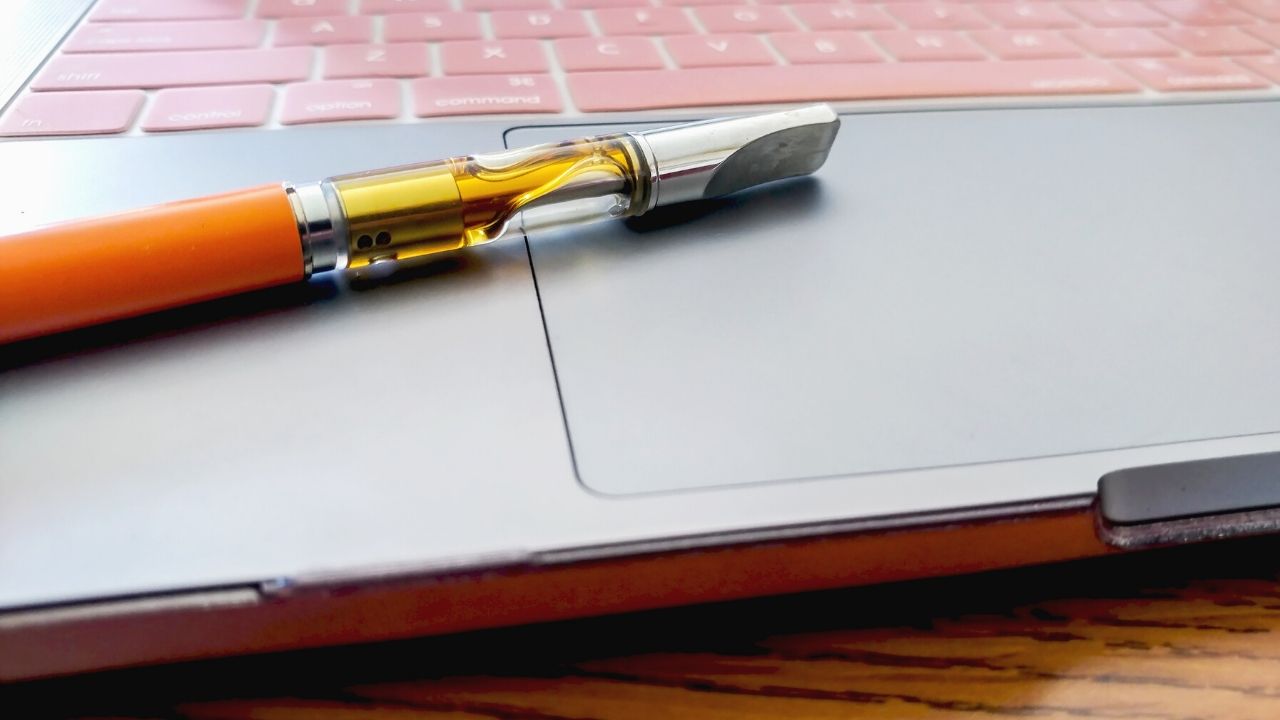 New Zealand's Ministry of Health and other organisations are striving to reduce the number of New Zealanders who take up smoking, and they are actively encouraging existing smokers to quit. One way many people are succeeding in their quest to quit is via a transition to vaping.
For smokers who are committed to quitting, visiting a reputable NZ vape shop to source nicotine-based smoking products is the first step in their journey to better health and a smoke-free future.
Smoking in NZ
Rates of smoking in NZ dropped from 25% to 12% between 1997 and 2018. While there are still almost half a million adult smokers in NZ, double that number have quit. Yet 15% of young adults aged 18-24 still smoke, as do 31% of Maori adults (this is particularly concerning as Maori traditionally did not smoke, and they suffer the health consequences of smoking more than other population groups) and 21% of Pacific Islanders. Men are more inclined to smoke than women, and people aged between 35-44 are most likely to be smokers.
Vaping
A vape is an alternative to cigarette smoking. It is an electronic device which heats a liquid to a vapour or aerosol. The user inhales this vapour. It requires no burning of tobacco – which is the most physically harmful (and socially unacceptable) aspect of cigarette smoking.
Vaping delivers nicotine in a less harmful way than cigarettes. It is not completely harmless – but it is a significantly safer alternative than smoking. Vapers also have the option of selecting the strength of nicotine in their vape – enabling gradual weaning from nicotine itself and also from the physical and psychological habit of smoking itself.
While it is not intended for use by non-smokers, vaping has the potential to effectively help smokers quit their habit.
Vaping Legislation in NZ
New Zealand now leads the world in vaping legislation. On August 6, 2020, landmark legislation passed in The Smoke-free Environments and Regulated Products (Vaping) Amendment Bill.
This Bill addresses concern within the community about the use and accessibility of vaping products, which are strictly regulated or even banned in many other countries worldwide. This new legislation strikes a sensible and effective balance between providing access to vaping as a regulated alternative to smoking cigarettes for existing smokers, while actively discouraging its use by children and teenagers.
It is an offence to sell nicotine or vaping products to any person under the age of eighteen years.
The New Zealand government has placed itself as a world leader in recognising the need for adult smokers to have access to not only information and advice, but also to viable alternatives to cigarette smoking.
Vapespot is the leading online Pod Based vape shop in NZ. Founder "Sunny" states, "Vapespot is the easiest way to "switch it up". We provide a curated selection of nicotine-based products to support a person's lifestyle and commitment to stop smoking cigarettes. We make it easy to reduce the reliance on cigarettes and ultimately quit smoking altogether".
Smoking compromises health, shortens lifespans, and costs individuals, families, and communities money. Smoking also harms the environment – 4.5  trillion cigarette butts are discarded onto the ground and into our waterways globally every year.
Quitting is hard. For many people seeking to quit smoking, transitioning to vaping is an important and effective first step. New Zealanders now have this option at their fingertips.