How Justin Goff Writes Copy For Cold Traffic-Scaling Non-writers Beyond Imagination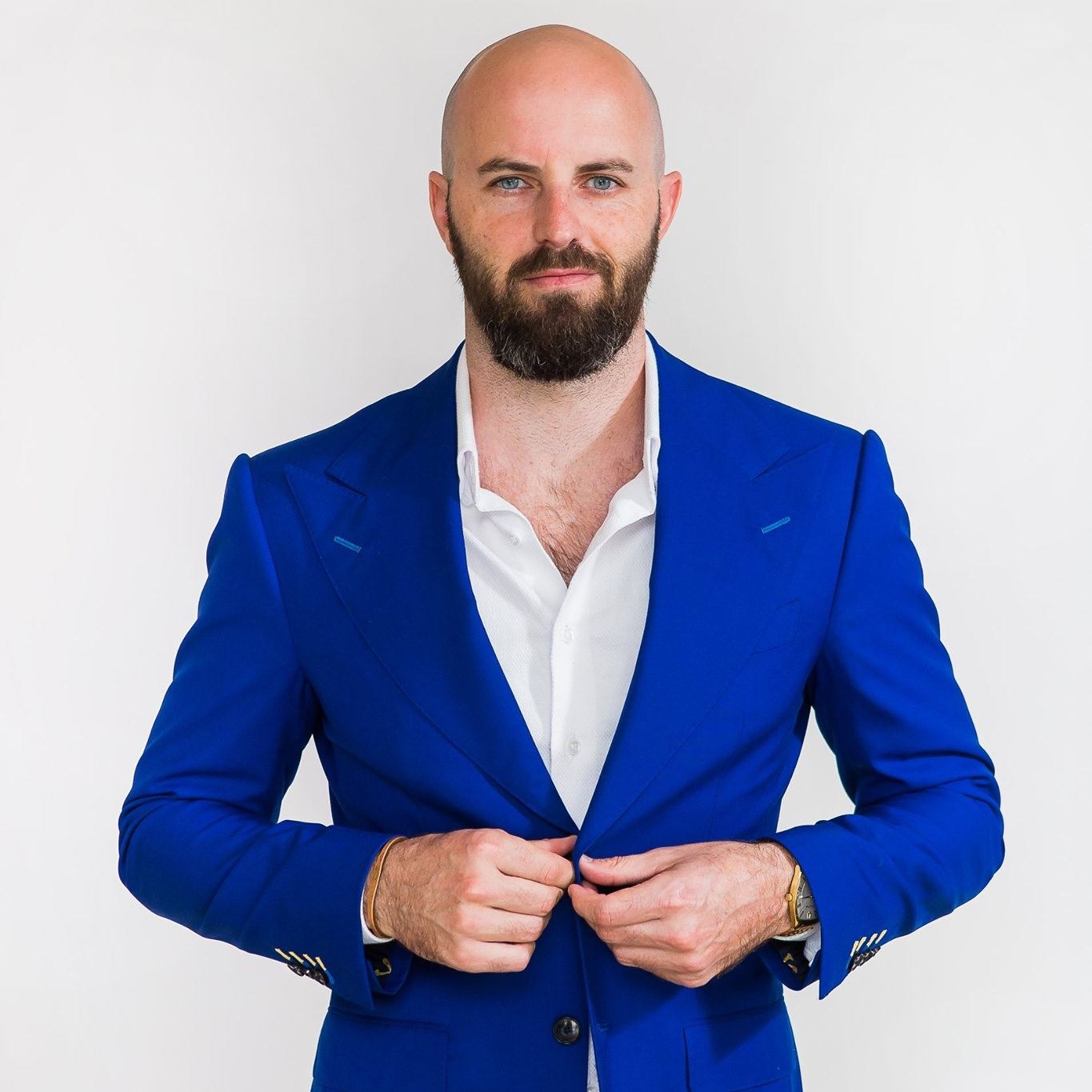 Copywriting is the technique of selling a brand or idea to people. The main aim of copywriting is to make those people use the product or service that you offer. Its focus is on website content, sales emails, sales letters, ads, PPC landing pages, among others. Besides, good copywriters are in huge demand because they show their capability to increase the sales of a company with their quality copies. According to statistics, 73% of companies in the world employ copywriters to help them market their products and increase brand awareness. Also, the statistics show that 60.8% of marketers in the world embrace copywriting in their businesses.
Justin Goff is a professional copywriter who helps non-writers make over six figures a year through the copywriting business. Besides, one of his trainees in copywriting known as Tanner Henkel was working at Abercrombie while another one called Alec Rosa was a financial advisor. Therefore, he mentors them, and now they work as freelance copywriters making $100,000 a year. 
Strategies By Justin For Business Owners Who Want To Write A Compelling Copy
Justin, 35 years old, says that his present copywriting business has enabled him to increase his rates from $500 for selling a 30- page sales letter to a 5 figure amount and more, which is determined by the project given. The following are the strategies to follow for entrepreneurs who want to scale their businesses through a compelling copy:
Dedicate to continuous practice
Going to school is not just enough to be a professional copywriter, but you need to write every day for you to gain the experience. Besides, Justin also asks his apprentice, Henkel, and Rosa to write three emails daily so that they may improve their skills even more.
Bridge on an emotional level
When writing the copies, you should acknowledge the emotions of your customers, such as fear and also bring up a dream or goal that he or she has. This will enable you to express their feelings and desires.
Market research
Justin suggests that you first need to research what you are going to write about. You can visit different sites and social media platforms to get the relevant information. Also, you can watch videos that talk about what you are planning to write. Besides, by reading the comments on those videos, you can come up with ideas and solutions about the related topic.
Get feedback from your customers
The language you use to write determines the quality of the copies. It would help if you always looked forward to getting feedback from your customers to know whether you are using the right language or not. Therefore, you will understand what your audience wants and adequately express yourself while writing.
Make reading your thing
If you want to grow your business and make customers be at your doorstep always, you must invest in reading. Besides, reading helps you to learn the tactics of writing your copies to make them grab the attention of the one reading them.
How Justin helps non-writers 
Imagine making a 6 figure in a year. Justin is helping ordinary people leave their current Jobs and embrace copywriting that enables them to make six figures a year. Copywriting is a new tool that allows business owners to scale their business. Also, becoming a copywriter requires you to go through training by experts, for you to know. Therefore, Justin is here to help you become a genius of copywriting. Many entrepreneurs have approached him, and to learn more, gain more experience that leads to real-time results. Moreover, he helps entrepreneurs convert offers on cold traffic.
How Copywriting Helps You Reach The Cold Traffic
Copywriting is an effective medium to reach out to your target audience to help them know your brand. It also enables you to get connected to potential customers who can buy your products or services. Besides, it helps in increasing digital sales funnels since you can market and advertise your products quickly, thus giving solutions to your customers. Therefore, copywriting is appropriate in assisting entrepreneurs to associate with the cold traffic and build a lasting relationship.
If you want to scale in copywriting, you can connect with Justin Goff and learn more.
Cobalt Advisors Complaints Already Starting For Debt Consolidation Loans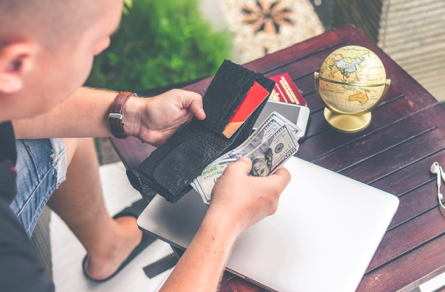 Cobalt Partners: Can You Trust Them?
Cobalt Advisors and Credit 9 have joined Saxton Associates and Hornet Partners in flooding the market with debt consolidation and personal loan offers in the mail. The problem is that the terms and conditions are at the very least confusing, and possibly even suspect. The interest rates are so low that you would have to have near-perfect credit to be approved for one of their offers. Best 2020 Reviews, the personal finance review site, has been following Carina Advisors (also known as Corey Advisors, Pennon Partners, Jayhawk Advisors, Clay Advisors, Colony Associates, and Pine Advisors, etc.).
Consolidation loan occurs when someone decides to pay off several smaller loans with a single larger loan. You are lumping together all your payments into a single large payment. One of the benefits of the larger loan is a lower interest rate than smaller loans.
Moreover, the term on the larger loan is often longer which can lower the amount the person has to pay every month.
Most creditors offer consolidation as an easy solution for debt problems. While a consolidation loan can make it easier to control your debt because you only have a single payment to remember, it doesn't address the main reasons why you got into the debt in the first place.
That being said, a consolidation debt is an efficient way to help you make short work of your debt and significantly improve your financial life. There are many kinds of consolidation loans for creditors to choose from. Make sure you select the right type of consideration loan for your particular financial situation.
Loan Consolidation for Students
Student loan consolidation is popular among students but it is important to have a college degree to qualify. The debtor can take all of their loans from previous years and consolidate them into a single loan. This will lock the interest rate to prevent it from rising over a long period of time. Moreover, student consolidation loans will stretch out over a longer time frame which will reduce the monthly payments, but it won't save you from having to pay the interest.
Since you won't be taking out any more student loans, this type of consolidation loan is a great option. Most people can only consolidate their federal loans, but this will make managing the loan much easier since they have to worry about a single payment every month.
If you want to learn more about the student consolidation loan, get in touch with the US Department of Education's Direct Loan Program. These entities will help you consolidate the loan and lock in a fixed interest rate. You may even seek a payment forgiveness program. The consolidation must be done through the Direct Loan Program to qualify for repayment benefits.
Unsecured Consolidation Loans
Unsecured consolidation loans are unsecured loans that are offered by banks and credit unions. They are also known as signature loans. The interest rates on unsecured loans are lower than the credit card's. Most people take out the loan for a certain period of time.
Despite its advantages, unsecured consolidation loans can offer a low-interest rate, but it may not be that great for many debtors. Moreover, it still doesn't address the main reason why most people got into this problem in the first place: a spending problem.
Without addressing this issue first, you may 'relapse' and rack up more credit card refinancing vs debt consolidation, not to mention the fact that you still owe payments on the consolidation loan. If you decide to go this route, you should stop the use of your credit cards entirely.
You may have received unsecured consolidation loan offers in the mail. But it is searching in more credible sources to see if you can qualify for a better loan. Apply at your credit union ort local bank in addition to the offers in your mail. It is worth reading online reviews of the loan and the creditor offering the consolidation loan.
Home Equity Loan (aka Second Mortgage)
This type of consolidation is a home equity loan or a second mortgage. This gives people the option of borrowing against their property (or their home) and utilize this money to pay off their debts on credit cards that may have been accrued.
Because the loan is secured against the equity in the home, this option provides you with the lowest interest rates but also increases your risk of losing your property if you fail to make the payments on time. At the end of the day, most people end up going back into debt out of force of habit in just a few years' time. Make sure to be weigh the pros and cons of this option before choosing it. 
If you are thinking about home equity loans, make sure to stop using your credit cards completely before you accrue further debt on them. It is worth your time to thoroughly research all the different banks and companies that offer home equity loans. As a general rule of thumb, you may qualify for lower interest rates if you go through your credit union or local bank. 
Is Consolidation Loan Going to Help Me Recover From Debt
While consolidation loan seems like a good option if you think about it, it is important to weigh all your options before signing up for it. As mentioned earlier in the article, most people are spendthrifts and end up back with crippling debt after having just paid their previous loan off. Using a consolidation loan requires discipline and access to a steady source of income.
This is a serious problem that can get even worse for you if you keep resorting to debt consolidation. In most cases, the best solution is to set up a personalized debt payment plan. This will help you identify your spending patterns and the complete breakdown of cash flow. A bird's eye view of your finances will help you turn your finances around and get the best possible results.
If as a last resort, you do decide to go down the consolidation loan route, make sure to do your research into all the creditors near you. Whenever possible, look for ways to minimize the interest on your loan and secure the longest pay off time.  Your goal should be to lower the interest rate to help you quickly pay off the loan without a hitch. 
Finally, there are many budgeting apps that let you take full control of your budget. They provide insights into your spending and let you keep your money situation under control.