How to Break into the Male Modeling Industry: Advice from Super Model RUDY BUNDINI
Today we break into the fashion and commercial world of high-end male modeling. Who else to analyze it than someone with years of experience in the field, super model RUDY BUNDINI? Years ago when he first started his career, nobody could imagine that he would turn into one of the most recognizable faces in the fashion and commercial world. Today he has become one of the most well-known faces in the modeling industry.
Male modeling is a unique career choice in that there is no specific path to success. Many men try and fail while others are able to land short-term work without the ability to earn consistent and stable long-term wages. However, one male model has been able to stand out above the rest. Rudy Bundini has been able to remain successful in the industry and earn illustrious recognition for his work from Asia to New York to Dubai. Rudy was kind enough to sit down with us from his busy schedule to shed some light into why certain male models succeed while others are replaced.
If you've never heard of Rudy before, you have probably seen his work. He has graced the ad campaigns of designers and companies including Philipp Plein, Nike, Versace and Roger Dubois.  His Instagram account boasts over a million followers and is filled with professional pictures of his perfect godlike physique and chiseled jawline. Although there are always newer and fresher faces breaking into the male modeling industry on a daily basis, Rudy has been able to maintain steady and consistent success through his hard work, dedication and innate ability to keep up with the newest trends.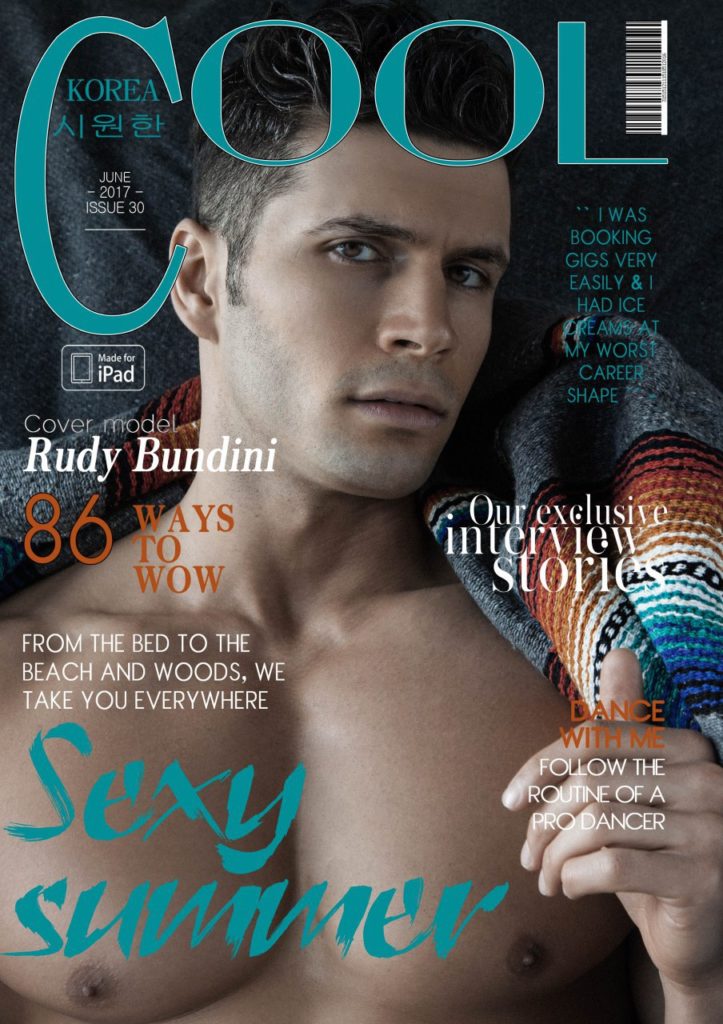 One of the main ingredients that contributes to Rudy's success is his laser-like focus. When asked about what he would do if modeling did not work out for him, he simply responded "I don't have a plan B, only different ways to make plan A work." His tenacity and drive is unmatched by any other male model in the industry. He studies and learns about each advertising campaign that he is shooting for and learns about what the underlying audience are seeking. Different campaigns target different demographics and Rudy has become skillful in the art of perfecting his craft for his target audience.
When asked if there is any advice he would give other models, Rudy explains that representing your true self is the master key to unlocking many of the difficulties in the modern world. People become afraid of revealing their true selves and eventually forget who they really are. For example, Rudy modeled in the high fashion industry in Dubai and was booked consistently by multiple brands and many different advertising campaigns. However the fashion industry in Dubai quickly shifted and the type of male models sought out were quite different from the traditional male model types. While companies and designers were initially looking for masculine men with big frames, wide shoulders and chiseled jawlines, all of which Rudy fit perfectly into, the industry took a turn where the type of physique that were sought out tended to be smaller and less masculine. Rudy responded by following one of his personal inspirational quotes, "Accept what you cannot change and change what you cannot accept."
Rudy soon realized that he would lose his chances in high fashion castings due to his masculine physique. However, it did not stop him from working towards his end goal, which was to become of the top male international models. Although the high fashion industry was changing, Rudy was able to successfully steer his modeling career towards commercials and editorial footprints. Using this strategy, he was able to still book high fashion brands who desired the old school look of masculine physiques and faces while still finding success through different avenues in the modeling industry.
It was by accepting reality and adjusting himself accordingly to changes in the industry that Rudy was able to book consistent work and find continued success. The modeling industry is an ever-changing one and one can only adapt and adjust to the world around it. Rudy concludes that "To protect your feet, it is easier to have your shoes on than to carpet the entire world."
Discovering The Influence of Jazz and Soul in Hip-Hop Sampling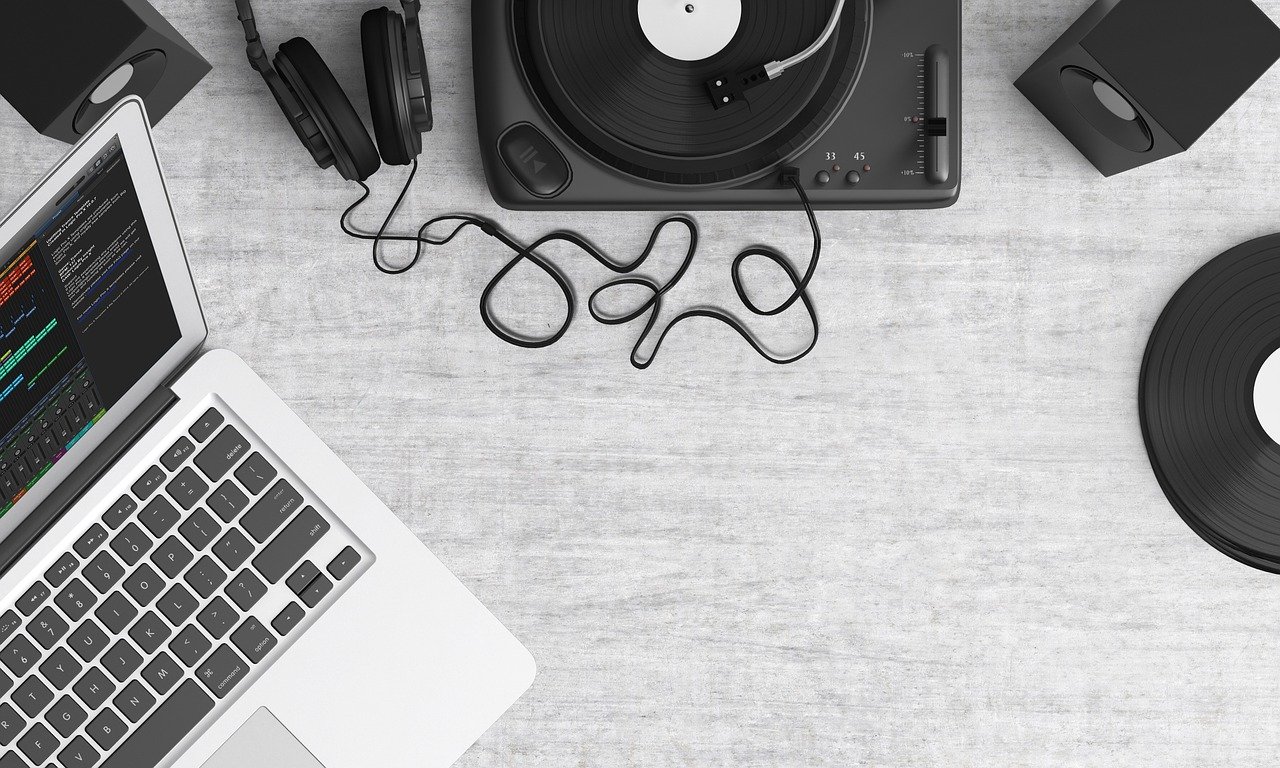 Hip-hop music has taken over the world since its ascension from the streets of the Bronx in New York City. Characterized by its unique blend of poetry, rhythm, and beats, hip-hop has produced some of the world's most iconic musicians and songs. One of the hallmarks of hip-hop music is its creative sampling techniques, which involves using snippets of music from old records to recreate new sounds. But where do these samples come from? And what has been the major influence behind hip-hop sampling?
The answer is jazz and soul music. In this blog post, we'll put jazz and soul music under the microscope as expert Benjy Grinberg explores how these genres have influenced hip-hop sampling.
Jazz Music Influence On Hip-Hop Sampling
Jazz music was a major inspiration behind the early days of hip-hop music. Jazz music was all about improvisation and freestyling, which is very much in the DNA of hip-hop. In the early days of hip-hop, DJs often looped beats from jazz records to create breakbeats, which became the building blocks of early hip-hop music. One of the most sampled jazz artists in hip-hop is none other than the legendary saxophonist John Coltrane. Coltrane's music has been sampled in countless hip-hop songs, and his influence can be felt in the music of many hip-hop icons, including Wu-Tang Clan, Nas, and Kendrick Lamar.
Soul Music Influence On Hip-Hop Sampling
Soul music, on the other hand, was all about emotion and expression. The raw, unfiltered passion of soul music was aptly captured in the sampling techniques of early hip-hop producers. One of the most sampled soul artists in hip-hop is James Brown. Brown's unique blend of funk, soul, rhythm, and blues has been sampled in countless hip-hop tracks. Brown's "Funky Drummer" has become one of the most iconic samples in hip-hop and has been used by everyone from Public Enemy and Run-DMC to Dr. Dre and Kanye West.
Jazz And Soul Music As A Source Of Inspiration For Hip-Hop Sampling
As hip-hop music evolved, so did its sampling techniques. Producers and artists began to look beyond just using samples to create beats but also as a source of inspiration for their lyrics and melodies. Jazz and soul music became fertile ground for this kind of experimentation. Artists like A Tribe Called Quest, De La Soul, and The Roots infused jazz and soul samples into their music, not just for the danceable beats but also to add depth and richness to their lyrics and melodies.
Other Examples Of Jazz And Soul Sampling
Hip-hop's rich history is peppered with countless examples of jazz and soul samples. Some of the most iconic tracks in the genre owe their existence to these tried-and-true sources. One example of hip-hop greatly influenced by these genres is "N.Y. State of Mind" by Nas. The track samples Joe Chambers' "Mind Rain," featuring a haunting and soulful beat with Nas's gritty and introspective lyrics. Another iconic track that has sampled jazz is "Electric Relaxation" by A Tribe Called Quest. The track heavily samples Ronnie Foster's "Mystic Brew," creating a hypnotic and smooth rhythm that complements Q-Tip and Phife Dawg's playful yet insightful lyrics. These songs and many more showcase the versatility and creative genius of hip-hop producers who have skillfully incorporated jazz and soul samples to create a new wave of music.
Final Thoughts
In conclusion, jazz and soul music have significantly influenced hip-hop music. Jazz represents the improvisational spirit and freestyling DNA that runs through hip-hop music, while soul represents the raw, unfiltered emotions that hip-hop music embodies. Jazz and soul music have been sampled and used as inspiration by countless hip-hop producers and artists, and their influence can be felt in the music of some of hip-hop's most iconic names, from Wu-Tang Clan, Nas, and Kendrick Lamar to Public Enemy, Run-DMC, Dr. Dre, and Kanye West. According to Benjy Grinberg, without jazz and soul music, hip-hop music would not be what it is today – a global phenomenon that has influenced not just music but also fashion, art, and culture.