How to Run a 6 Figure Location Independent Online Business, in Today's World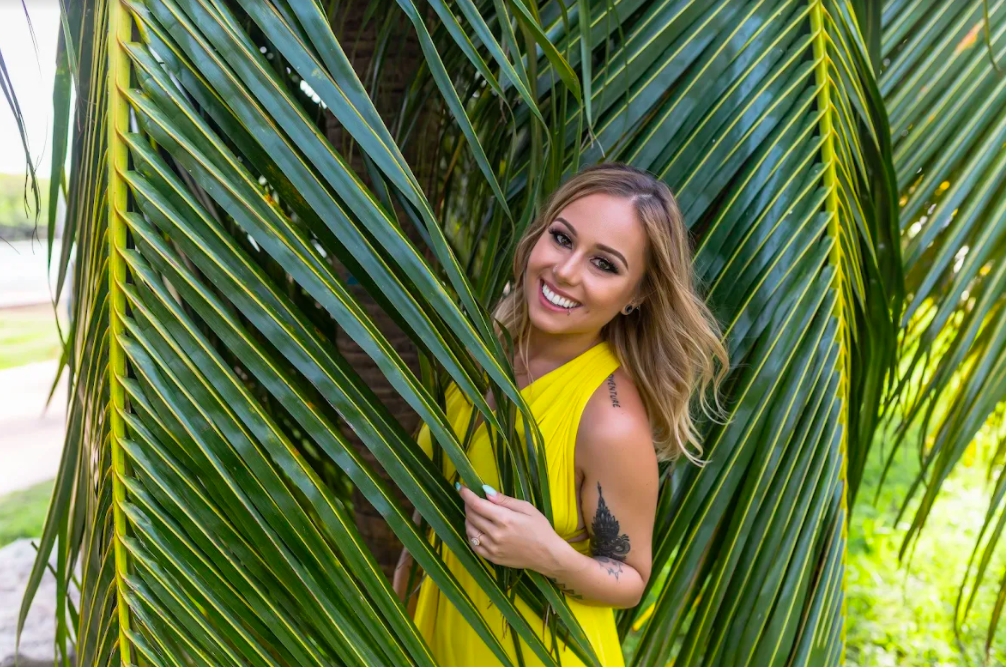 How to overcome the fear of sharing your business, and tips to scale your business with energetics.
" I wanted FREEDOM. I didn't grow up with the life that I wanted, I created it".
Our world is rapidly evolving and adapting to unforeseen circumstances like the pandemic. We are in the midst of a digital revolution, where the way we work has fundamentally changed. "Most would think traveling and living a digital nomadic lifestyle would be impossible", spiritual business coach Ania Halama says, but she is about to divulge on how she scaled a six figure business online while traveling the world.
Ania Halama is a world traveler and spiritual entrepreneur who has mentored thousands of heart-centered entrepreneurs to align with their ideal clients, and to attract money and wealth, using the R.E.B.E.L. Entrepreneur Method. Her experience and skills are focused in bridging the gap between what is perceived as normal, and what is truly possible, through opening new pathways for her clients via EFT, Meditation, Reiki and Law of Attraction. 
Overcoming Fear and Limited Beliefs
Doing something that goes against the status-quo, like starting an online business, can invoke a lot of fear. The fear of being judged and self doubt can hinder us from pursuing something greater than what we have now. Removing self doubt requires us to work very hard on ourselves;  lifting the negative energy that is weighing us down. Most people have experienced some kind of trauma, and when these traumas go untreated, it can block us from meeting our full potential.
As a transformation coach, Ania frequently observed the difficulty her clients had in overcoming their traumas. She explains that to be 100% present in your business, means you have to heal these traumas first. In doing so, you can become fully confident in sharing your ideas (and problems) with the world, coming from an "empowered place rather than a wounded place". 
In order for your business to grow, you have to have absolute belief in what it is you're doing. 
Think about the people who invest in and support your business as clients; a big part of why is because they believe in what you have to say. You are the face of your business and when you come to the stage with high and vibrant energy, the audience can sense it.
Ania recommends practicing getting in front of an audience, and training yourself to be comfortable speaking in public. Although it might incite nerves worrying about what people might think of you, your focus should be on yourself and the bigger mission.
Blending Spirituality and Business: The Law of Attraction
"We don't need to work 40, 50, 60 hours a week to live beautiful lives".
Business energetics is a psychotherapy practice that utilizes EFT tapping, where energy is "tapped" on a person's body, releasing negative emotions like anxiety and improving a person's flow. Flow allows the person to gain wisdom and identify the challenges they are facing. It is through improved flow, Ania argues that we begin to put the Law of Attraction into effect. Using the example of masculine and feminine energy, she describes why having a balance of these improves flow. Masculine energy is the hustle mentality, whereas feminine energy is what actually attracts clients to us, and lets them in versus chasing after clients and wondering "when the next dollar is going to come from".
Using spirituality to improve our energy, will attract the right type of clients, partners or coaches to your business. Flow, according to Ania, happens when we connect with frequencies of happiness and joy. We don't need to work 40, 50, 60 hours to live beautiful lives. Thus, when we are freer in our own minds, free of negative or irrational fears, flow comes more intuitively. Being more connected to people allows us to gain a larger audience and support system, all of which will help grow the business in an organic way.
"Energy is more important than strategy, showing up creates attraction"
In order for the law of attraction to work, there needs to be action behind the intent to drive "…those manifestations into motion". It is important that you show up to the work you set out to do everyday; it is this consistency that creates a ripple effect, which turns a vision into an actuality. 
Following Your Voice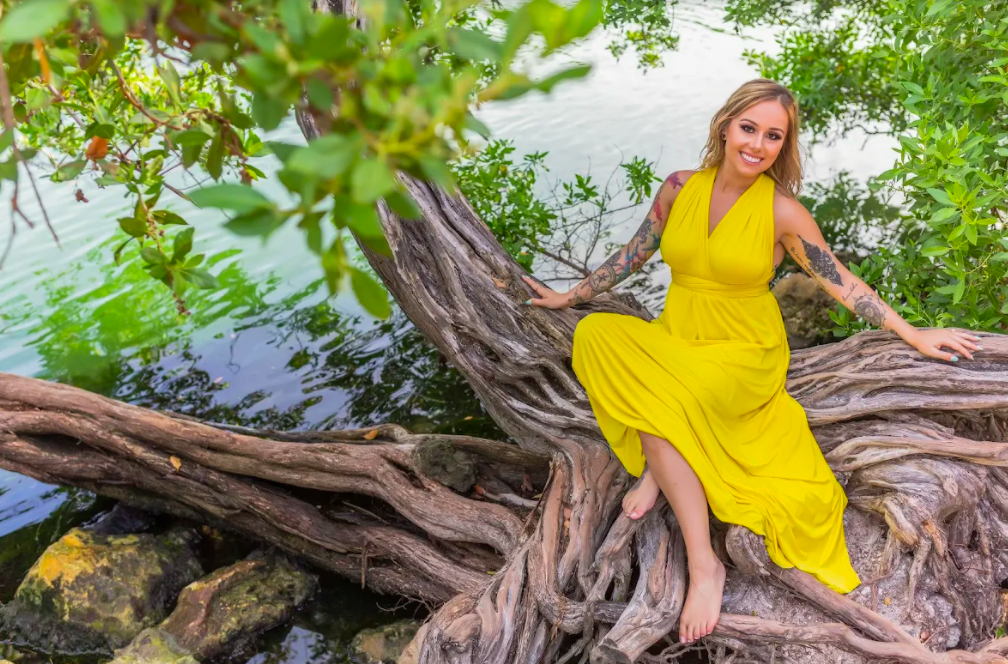 The last tip Ania shares is the importance of finding your authentic self and purpose. This could be through exploring the avenues you loved as a child. She argues there's a reason why we're attracted to certain things, nature, astrology, space..ect,  when we're young. 
Hobbies or interests that bring us joy can spur the motivation to start something. When you have the right combination of good flow and inspirations to work on, you may be well on your path to creating a successful business for yourself; one that feels intuitive to your natural adeptness and values.
Conclusion
Manifesting a successful business requires a deep level of self reflection and hard work. It is not enough to simply have a vision of what you want to achieve, but you must put in the work to set it into motion. Employing spiritual practices into your day to day operations can help clear up the negative emotions or hurdles that are holding you back from taking your business to the next level. Following her own path to healing from deep trauma, has allowed Ania to manifest the career of her dreams, and in so has empowered others to achieve the same results. 
Hassan Chowdhury, An Innovative and Ambitious Young Entrepreneur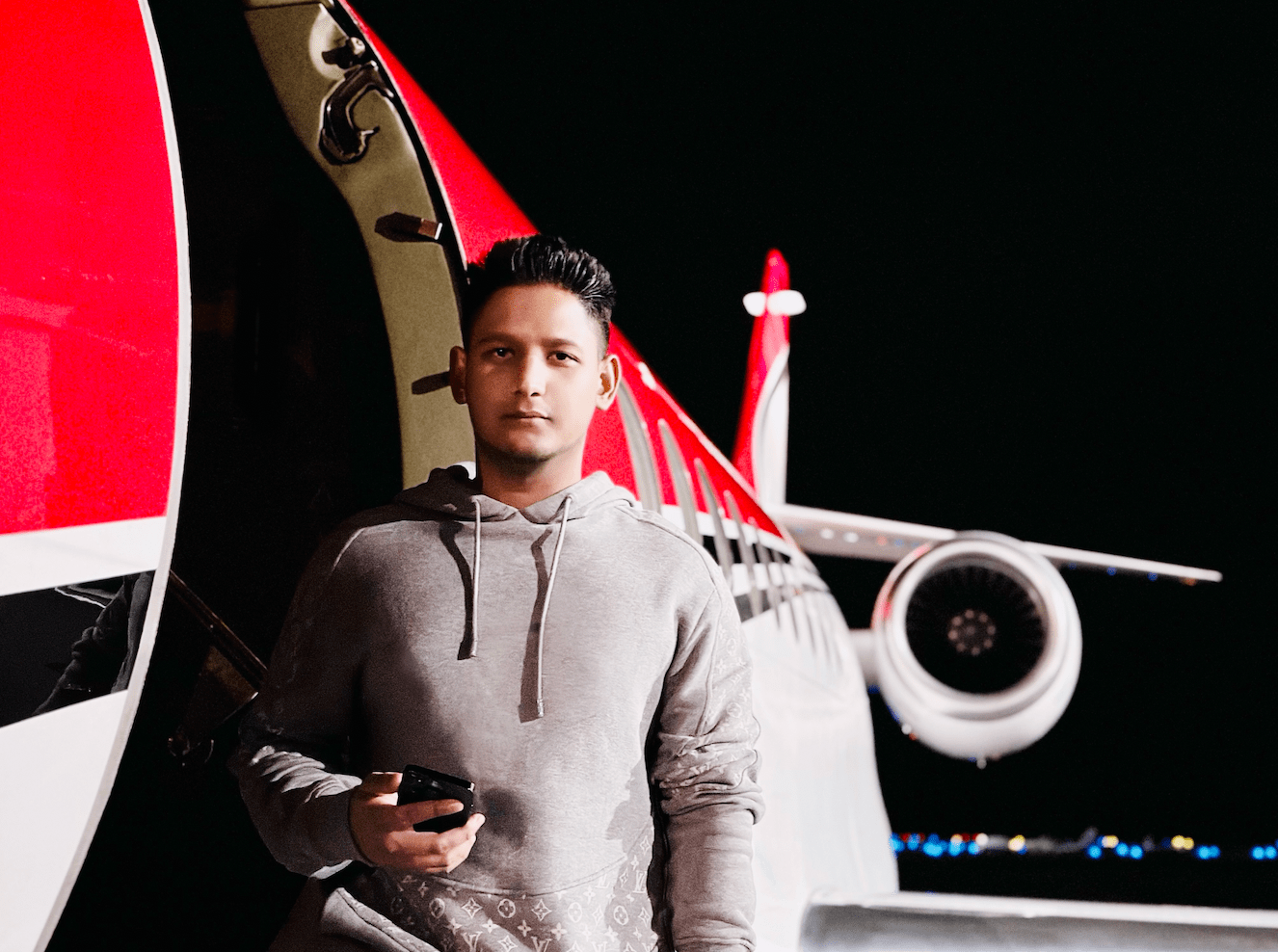 Hassan Chowdhury is already building a name for himself in the luxury hospitality and real estate industries despite being only 26 years old. He has accomplished remarkable success in a relatively short time, and as a result, he has firmly established himself as one of the most successful businesspeople in the United States.
Hassan was born in Houston, Texas, and raised there by parents who are both extremely successful businesspeople in their own right. Hassan was motivated to pursue his business dreams by watching his parents run multiple manufacturing plants for make up and make up brands for the past 45 years. This example of success was the driving force behind Hassan's decision to pursue his entrepreneurial goals. His parents taught him at an early age the values of the necessity of hard work, devotion, and ambition. They took him on travels all around the world as he became older to show him the significance of different cultures and experiences in other parts of the world. Hassan was on one of these travels when he first realized he had a deep interest in hospitality and high-end lifestyles.
He founded his own hospitality company in New York after college. He collaborates with some of the city's most well-known nightclubs to host events, including Lavo Nightclub and Fleur Room Rooftop. However, the chaos caused by the COVID-19 pandemic in the hospitality business was a direct result of this epidemic. Hassan did not throw up the towel but viewed this as an opportunity to extend his business into the luxury real estate industry. Shortly after establishing Bouge Villas, a prestigious real estate firm with headquarters in Miami, Florida, he began purchasing real estate in the area. He gave each home its one-of-a-kind design and then put them up for rent on a short-term basis.
As the constraints on COVID-19 were loosened, he saw his business go from strength to strength. After that, he broadened his real estate holdings to include homes in other cities, such as the Hamptons in New York, Fort Lauderdale Beach in Florida, Tulum in Mexico, and Cartagena in Colombia. Soon, he will also expand to Nashville, Tennessee, and Dubai, United Arab Emirates. However, Hassan didn't stop there and continued. In addition, he established his very own Private Members Club, the MetaFly Club, in collaboration with M2Jets to provide customers with access to luxury private flying and additional hospitality advantages. In the middle of 2023, it will be the first Private Jet Company to provide membership denominated in NFT.
The long hours of labor, unwavering commitment, and lofty goals that Hassan put in allowed him to achieve his goals. He has also demonstrated that it is possible to make the most of even the most challenging circumstances so long as one has the appropriate mentality and attitude. His objective is to achieve worldwide renown for providing the highest level of hospitality that is humanly possible to his customers. Hassan is optimistic about the future. He has big ambitions to continue growing Bouge Villas and MetaFly Club while preserving his status as one of the most successful business owners in the United States. Follow @hassanc.official on Instagram to keep up with Hassan's progress. His story of hard work and determination is sure to serve as inspiration to many aspiring young businesses.