Julian Latty shows that he is naturally competitive by wanting to win always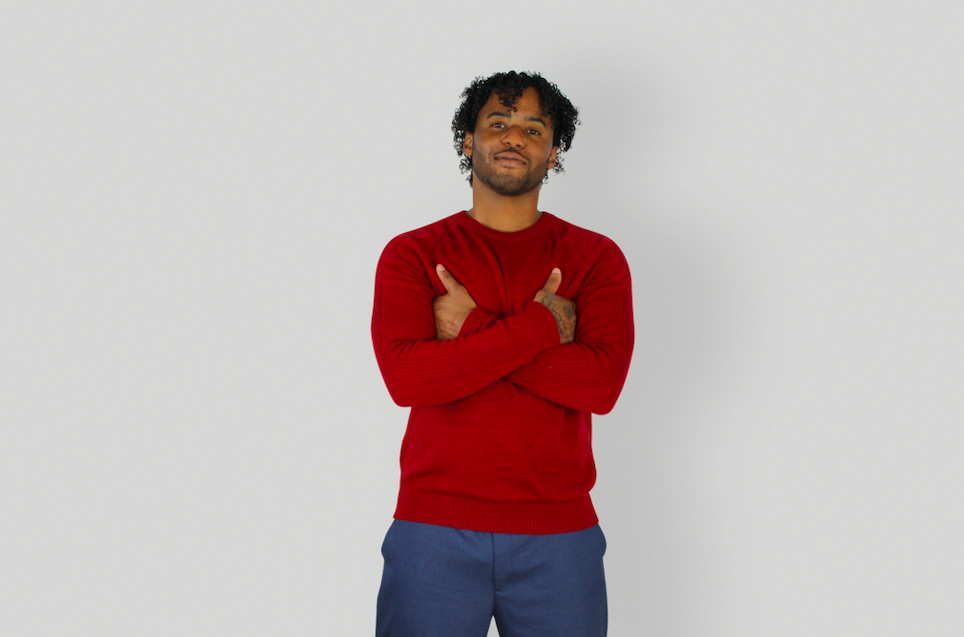 Julian wants people to know that if he can achieve a lot in life, anyone can do that too. It took a lot of hard work and determination to arrive at this current level. Julian changed his perspective about life because he did not graduate with a college degree. Motivating people is one of his ways of giving back to society and he would share his experience so that people can learn from it to start their own business.
From a menial worker to a successful entrepreneur, Julian has always had his mind on being his own boss. This is a major reason why he quit many jobs, including when he felt he was being bossed around in the insurance industry. Julian's transition wasn't as smooth as you can imagine. He faced some adversities that shook his existence, Julian found it very challenging to put his life together when he got scammed for a huge amount of money. These were difficult times for him but held on to overcome his challenges.
One thing differentiates a winner from a loser, says Julian. That is your resilience and not giving up regardless of whatever you face in life. He believes one has to fail to gain experience and try again. He left his first business when he saw a bigger opportunity begging to be taken. Julian's entrepreneurial trait always comes into play whenever a new idea comes to his mind. He pushes himself all out to make it a reality since he is always confident that the outcome will be positive. Sometimes, in life, we need to take a risk and be optimistic that it will turn out well. This helped Julian in his quest for greatness.
Julian, in partnership with Draya Penso, is building his CBD brand, iCanna Premier, which he hopes will change the industry positively. Julian's parents are in real estate and own land in rural virginia. After speaking with his parents about growing on their property they said, yes. The farm will be known as iCanna Farms, an extension of iCanna Premier CBD. We should start our first growth in 2022 sometime and grow THC once it is legalized in Virginia.His objective with iCanna premier is to make it a catalyst to develop many more businesses. Being super ambitious, Julian is planning to make a mark in the marijuana industry. This shows he has a burning desire for success and a willingness to do more. Even though he knows that it is impossible, you would love to have a day extended beyond 24 hours. This is because he feels what he does is not enough within a day.
At the times Julian is not working on his businesses, he engages in sports and he plays video games. He manages to strike a balance between his business and personal life. Right now, Julian just wants to be helpful to people's course within his community, especially those going through tough times. He wants to see people at the top together with him. So, he wouldn't mind being their ladder to success. He believes nobody has the power to stop you from being successful except you. Don't back out; every step you take moves you closer to your dream.
If you wish to learn more about Julian Latty, please visit his instagram page at @glibighandle or go to Home | Cannabis Dispensary – iCanna Premier
SPOTLIGHT: Sweet vinyl by DREAMOUR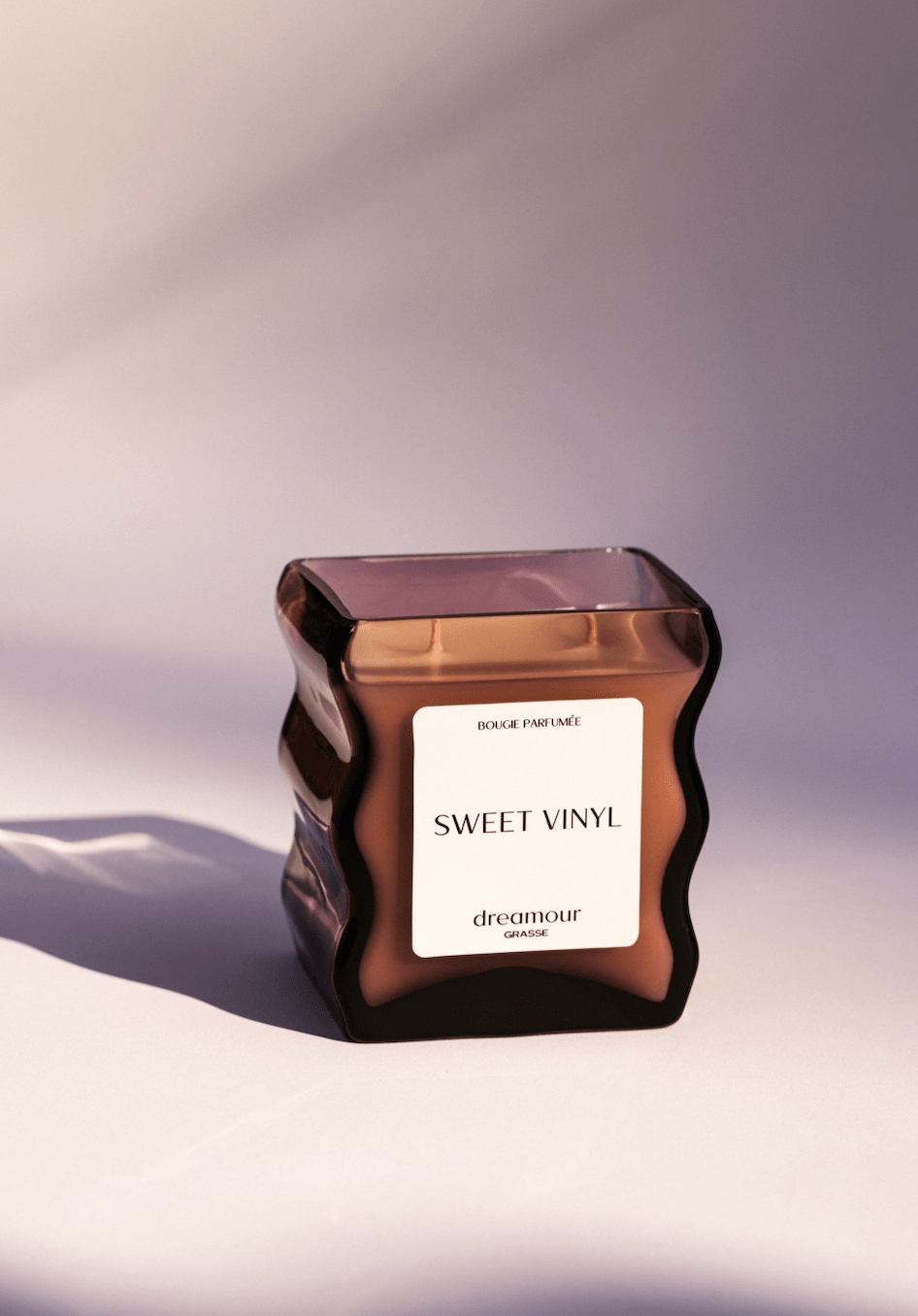 What happens when two immensely talented visionaries come together to create elegance and ingenuity in a sculptural glass fragranced candle? Dreamour. That is the long and short version of how Dreamour was created. Founded by Karissa Rowe and Neal Klotsman in late September 2022, Dreamour was founded with the goal of creating a luxury fragrance brand that operates at the intersection of functional art in the candle market space.
Rowe, a Parsons School of Design graduate, set out to fill the niche of integrating design in the candle marketplace. Unlike most candle vessels that are mass-produced, Dreamour's founders desired to prioritize the artisanal craftsmanship of glass in their production processes of the sculptural glass designs. This resulted in a long timeline of sourcing the globe for talented glass artisans who could transform a sketch into a functional and sophisticated candle vessel. Each and every candle vessel is hand-blown, inherently resulting in a one-of-a-kind product and unique experience for the consumer. These functional fragrant candles also act as a piece of décor due to its sculptural and alluring appearance.
Sweet Vinyl, Dreamour's first candle scent, fills the room with musky & leathery notes combined with earthy notes of vetiver and cypriol, topped with a citrus touch of bergamot and mandarin. The founders worked with master perfumers in Grasse, France, to create a scent that invoked notes of memorable moments, emphasizing high quality ingredients in the fragrances in a soy wax blend. This resulted in candles that consist of clean ingredients, a vegan formula, and is entirely cruelty-free.
It is the personification of the glass blowers' spirit, the heart of Grasse imprisoned in a bottle, and the narrative of two visionaries that sets Dreamour at the top of the candle market pedestal. Dreamour embodies the sophistication and savior-faire French perfumery as a luxury brand, while being a NYC based brand. Dreamour is currently stocked at Patron of the New in New York, along with other major designer luxury known brands. Rowe and Klotsman are currently expanding their production lines and will drop new fragrances and designs in early 2023. Don't expect anything ordinary with Dreamour, as they will continue to bring a unique perspective to the marketplace of home fragrances.
To find out more about Dreamour and their newest releases, you may visit the business's website dreamour.com or follow the company via its Instagram handle @dreamourshop.