Matilda Morgan: Determined in her mission to help ace entrepreneurs create a bigger impact, turning their image & appearance into a powerful business asset.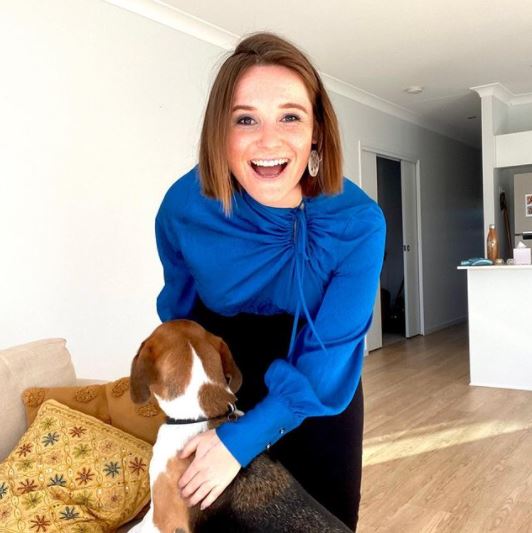 Her three business ventures have been initiated to help female entrepreneurs make their unique niche in the world of business, focusing on styling and fashion.
Isn't it amazing to learn about individuals from different parts of the world about how they go forward in their quest to make it big in their respective fields? Well, all these people show why they deserve to be a part of the entrepreneurial world, exhibiting their love and madness to go beyond boundaries and provide unique products or services to people. Having the aim to work for the better of female entrepreneurs and impact their lives profoundly is Matilda Morgan. This woman entrepreneur from Australia knew since the beginning that she is made to create a difference in the vast fashion and business world through her unique ideas and visions for female entrepreneurs. She helps female entrepreneurs in personal branding in their quest to position themselves as who they are and what beliefs they work with in their brand. This has led Matilda Morgan to come at the forefront of the styling and fashion niche and create a distinctive place for herself in the ever-evolving industry.
All her business ventures in the retail and fashion world prove her passion and her aim in life, to do the different and help other female entrepreneurs as well on the path and create an image and appearance for them that can easily align with their beliefs, visions, style and values in life. This is the reason why Matilda Morgan wants to be known as the numero uno Rebranding Specialist who has the talent, skills and power to change the lives of female entrepreneurs for the better by changing their fashion and style quotient and helping them get positioned by how they are seen to generate partnerships, income and awareness in their fields.
All her three business ventures have tried to change the norms of the fashion and international business space, which has propelled Matilda Morgan forward and gained her a prominent position in the industry. She emphasizes on the fact that changing what people wear and how they wear it are also aspects that can have a powerful impact and effect on the positioning of the brand in the market. Matilda Morgan says that the pandemic has changed many things for the business world, which has now moved to the virtual world, where there is restricted access to in-person opportunities. Hence, the market and their respective fields will judge entrepreneurs on the basis of how they appear on social media imagery.
Many female entrepreneurs are still unaware of what importance a personal image can hold in taking them to greater heights of success. Matilda Morgan says that it is essential for people to now focus on personal branding aspects to reach more people and build a more credible image for themselves in the business world. Talking about her business ventures, all three businesses of hers, Boo & Westley, Slow Cartel and Impact Driven Style, shows the passion and commitment of Matilda Morgan in helping people create their unique personal image through her innovative clothing collection and image consultancy services.
Matilda Morgan shows how important it is to be unique and build a personal brand that can help female entrepreneurs reflect their style, mission and values through their brands and companies. To connect with her, do follow her on Instagram @matildamorganofficial.
Why CEN Standardization is Good for Big Tech and Small Businesses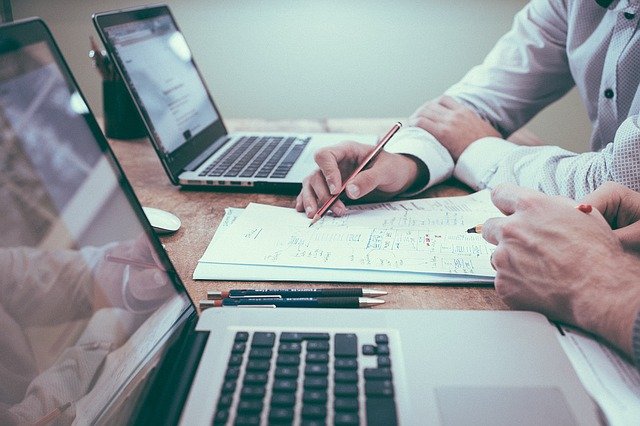 CEN is the European Committee for Standardization and works to create standards for 34 European countries in the European Union and European Economic Area. CEN standards, which you can access on iTeh Standards, are used to establish industry standards and technical documents for a variety of industries including:
Construction

Consumer products

Chemicals

Air and space

Energy and environment

Food for human consumption

Food for animal consumption

Health and safety

Defense and security

Machinery

Pressure equipment

Smart living

Transport and packaging

And more
Why standardization is essential
Standardization in any industry automatically increases important processes' efficiency and makes it easier and cheaper to do business. Less time is wasted, less materials are wasted, and standards are continually revised to reflect the most efficient processes.
When small businesses and large corporations adopt industry standards, it strengthens the market competition, which supports economic growth. According to CENELEC, an organization that works jointly with CEN, standards "facilitate innovation and promote the adoption of new technologies."
What's so special about CEN standardization?
CEN standards are special because they apply to entire industries across the EU.
Any company can create their own standards in business, but they may not have all the information required to know if their standards are actually best for the industry and customers. When businesses in the same industry create their own standards, they're not operating at their highest potential. They're also operating in conflict with one another, which can sometimes make it hard to switch manufacturers and suppliers.
Having CEN standards relieves businesses from having to figure out their own standards at a fundamental level. They can still create their own standards for how they wish to do business, but the base level industry standards will be covered.
Having CEN standards also forces manufacturers and suppliers to conform to a set of industry standards, which helps them stay competitive in the market. When manufacturers and suppliers are required to meet the same standards businesses are accountable for, businesses can order raw materials and products from certified sources.
Standardization enhances the customer experience
No matter what gets standardized, it all leads to a better customer experience by creating consistency. In the end, every bump you can smooth out and every wasted second of time you can eliminate leads to a productive work environment. When teams are productive and things are running smoothly from top to bottom, customers are happier.
Likewise, standards also work to maintain safety, which also enhances the customer experience. For example, health departments set standards for handling and storing food to keep it safe, and machine shop workers follow standards for wearing protective gear and clothing to prevent injury.
You can standardize just about anything in a business, including job activities, rules, procedures, technology, services, behaviors, and measurements.
CEN standards are well-tested and documented
The advantage of CEN standards is they're well-tested and documented. They weren't just arbitrarily thrown together by collecting theoretical information across industries. CEN standards are created by studying and testing to see what works, what's most effective, eliminating what doesn't work, and establishing a set of rules that can be universally applied across the industry.
On the other hand, when organizations come up with de facto standards, they're often illogical, ineffective, and counterproductive. De facto standards become a big problem when they've remained unchallenged for a long period of time. People want to do things the way they've always done them, and introducing standards can be off-putting to many.
Many businesses may not even be aware that their standards are actually inefficient methods like workarounds that have simply been in place for a long time.
There's always room for more standardization
Standardizing industries is a big task – one that is infinite in scope and duration. There will never be an end to standardization. As technology evolves, standards must evolve alongside whatever tech is being brought to the industry.
While the world's technology evolves, CEN will continue to work hard to create and develop standards for industries. Hopefully, more businesses will embrace these standards and see them as a support system for their business rather than an inconvenient hurdle.