Matilda Morgan: Determined in her mission to help ace entrepreneurs create a bigger impact, turning their image & appearance into a powerful business asset.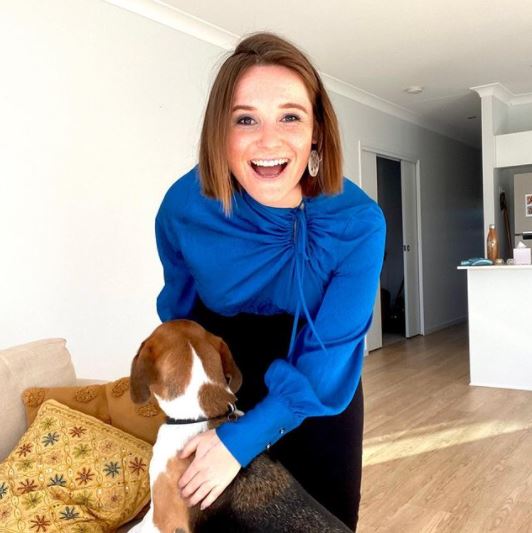 Her three business ventures have been initiated to help female entrepreneurs make their unique niche in the world of business, focusing on styling and fashion.
Isn't it amazing to learn about individuals from different parts of the world about how they go forward in their quest to make it big in their respective fields? Well, all these people show why they deserve to be a part of the entrepreneurial world, exhibiting their love and madness to go beyond boundaries and provide unique products or services to people. Having the aim to work for the better of female entrepreneurs and impact their lives profoundly is Matilda Morgan. This woman entrepreneur from Australia knew since the beginning that she is made to create a difference in the vast fashion and business world through her unique ideas and visions for female entrepreneurs. She helps female entrepreneurs in personal branding in their quest to position themselves as who they are and what beliefs they work with in their brand. This has led Matilda Morgan to come at the forefront of the styling and fashion niche and create a distinctive place for herself in the ever-evolving industry.
All her business ventures in the retail and fashion world prove her passion and her aim in life, to do the different and help other female entrepreneurs as well on the path and create an image and appearance for them that can easily align with their beliefs, visions, style and values in life. This is the reason why Matilda Morgan wants to be known as the numero uno Rebranding Specialist who has the talent, skills and power to change the lives of female entrepreneurs for the better by changing their fashion and style quotient and helping them get positioned by how they are seen to generate partnerships, income and awareness in their fields.
All her three business ventures have tried to change the norms of the fashion and international business space, which has propelled Matilda Morgan forward and gained her a prominent position in the industry. She emphasizes on the fact that changing what people wear and how they wear it are also aspects that can have a powerful impact and effect on the positioning of the brand in the market. Matilda Morgan says that the pandemic has changed many things for the business world, which has now moved to the virtual world, where there is restricted access to in-person opportunities. Hence, the market and their respective fields will judge entrepreneurs on the basis of how they appear on social media imagery.
Many female entrepreneurs are still unaware of what importance a personal image can hold in taking them to greater heights of success. Matilda Morgan says that it is essential for people to now focus on personal branding aspects to reach more people and build a more credible image for themselves in the business world. Talking about her business ventures, all three businesses of hers, Boo & Westley, Slow Cartel and Impact Driven Style, shows the passion and commitment of Matilda Morgan in helping people create their unique personal image through her innovative clothing collection and image consultancy services.
Matilda Morgan shows how important it is to be unique and build a personal brand that can help female entrepreneurs reflect their style, mission and values through their brands and companies. To connect with her, do follow her on Instagram @matildamorganofficial.
What Is Debt Consolidation and How Does It Work?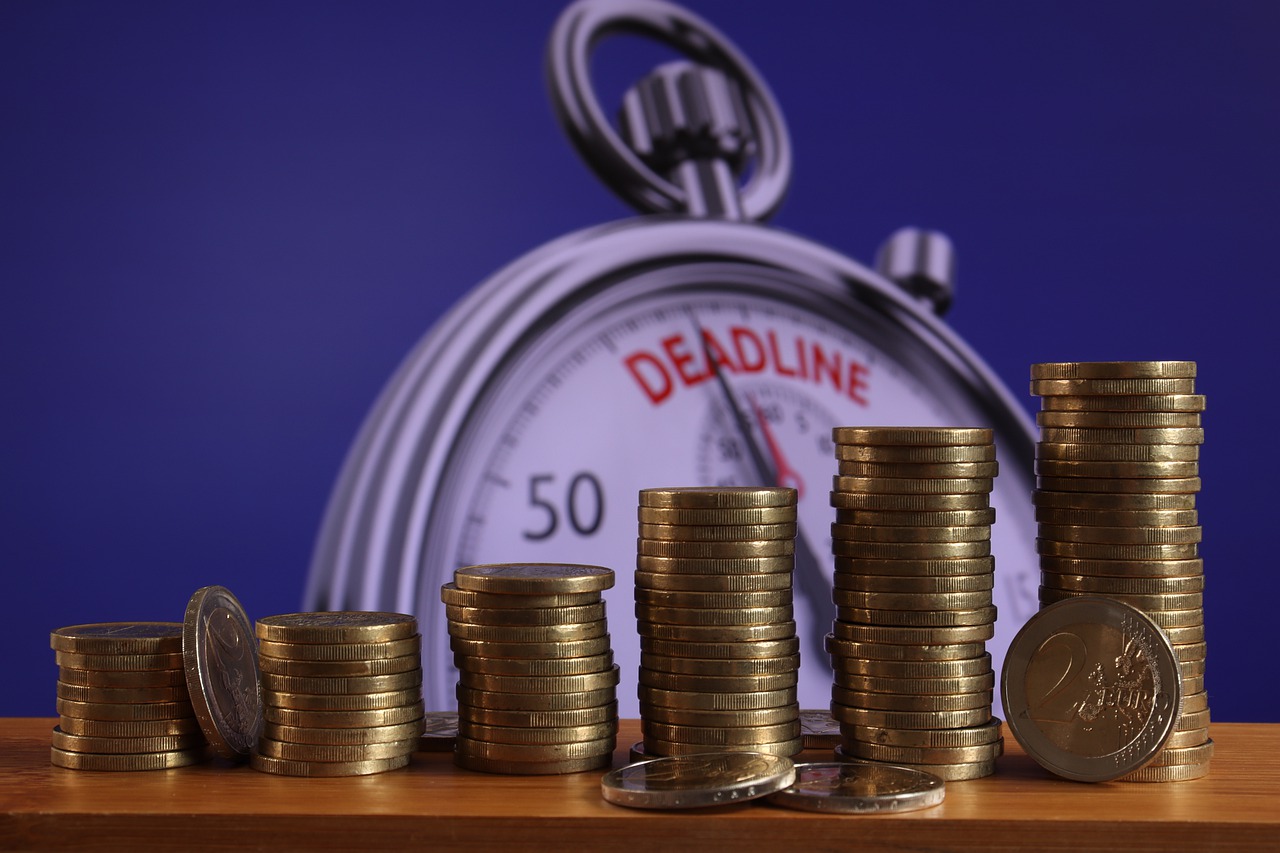 Debt consolidation combines all debts of an individual, often high-interest ones like credit card bills, into one payment system. 
Suppose you can secure a reduced interest rate. In that case, debt consolidation may be an ideal option for you, assisting you in reducing your overall debt and restructuring to help you clear it quicker.
This guide will walk you through what debt consolidation is and how it works. 
What Is Debt Consolidation?
Debt consolidation is a debt relief alternative that helps consumers bind multiple financial obligations in to one that can be regularly paid with a consolidation loan or a debt management plan (DMP).
This approach lowers the charges on debts and reduces the monthly payment. Debt consolidation sorts out the challenges faced by consumers, especially those who find it hard to service their numerous bills on time.
How Debt Consolidation Works
To consolidate debts, a borrower may request their bank or other loan providers for a balance transfer credit card, a personal loan, or a similar debt consolidation instrument. 
In the event of a debt consolidation loan, the lender may instantly clear off the borrower's outstanding bill, or the borrower may collect the money and pay their remaining sums. 
Similarly, most balance transfer credit cards feature a recommended method for combining a cardholder's current credit cards.
Although debt consolidation frequently reduces the amount a debtor owes monthly, it prolongs the repayment term of the merged debts. 
However, consolidating debts simplifies the payments process, making it simpler to handle finances—this is particularly beneficial for borrowers who have problems managing their money. 
Once the debtor's old liabilities have been sorted with cash from the new loan, they'll make just one monthly payment plan on the new loan.
Is Debt Consolidation The Same As Debt Settlement? (50 words)
While these are debt-relief options, they have a distinct difference. 
Debt consolidation transfers the borrower's loan from multiple creditors to a single creditor but does not reduce the initial amount. 
On the other hand, debt settlement targets to lower the consumer's debt levels. Settlement firms do not give loans; instead, they negotiate with creditors on behalf of the debtors.
Types of Debt Consolidation 
1. Debt Consolidation Loan
Debt consolidation loans are personal loans used to reduce a debtor's interest rate, simplify payments, and generally better loan terms. 
While personal loans are often accessible in credit unions and banks, many online loan providers also provide debt consolidation services. 
However, before picking an alternative, you need to seek debt advice to give you an insight into the hidden risks. Reputable FREE debt advice platforms, such as Reform Debt Solutions, could help you. 
2. Credit Card Balance Transfer
A credit balance transfer happens when a debtor applies for another credit card, often one with lower rates, and transfers their entire balance to the new credit card. 
Similar to other debt consolidation methods, this approach leads to a single repayment to manage, may cut on the debtor's monthly payment, and can lower the general fee of the debt by reducing the interest rate. 
Before deciding to go for a credit card balance transfer option, you should consider the accessibility of interest rates, transfer charges, transfer deadlines, and the implications of defaulting payment. 
3. Student Loan Consolidation
Student loan consolidation refers to binding different student loans into one. 
Besides reducing and streamlining monthly payments, graduates can benefit from borrower protections such as Public Service Loan Forgiveness. 
This concept is frequently used in combination with student loan consolidation, which entails consolidating multiple governments or private student loans into one personal loan.
4. Home Equity Loan
A home equity loan is a debt consolidation approach that includes obtaining a loan guaranteed by the debtor's home value. The cash is given to the debtor in a single payment, and they can use it for clearing off or consolidating previous obligations. 
After the money is disbursed, the borrower pays interest on the whole loan. Still, since their property secures the loan, they are likely eligible for a considerably lesser interest than a debt consolidation loan.
5. Cash-out Mortgage Refinance
A cash-out mortgage refinance happens when consumers refinance their mortgage for a sum more significant than the outstanding loan balance. The borrower can then withdraw the excess in cash and clear off other debts. 
This approach then allows the borrower to combine their other loan payments with the mortgage payment to make one payment. Additionally, when the loans are folded into a guaranteed mortgage, the rate is likely to be significantly less than the rate on the initial obligations.
Pros and Cons of Debt Consolidation 
Pros
Combines multiple loans into one and simplifies payment 

Can lower the borrower's gross interest rate

May reduce a borrower's gross monthly payment 
Cons
Providers can charge loan origination, balance transfer, or closing fees

Borrowers may lose their houses if they fail to pay off the consolidation loan

Some come with high rates
Bottom Line
Using debt consolidation as an option for debt relief comes with many shortcomings. And indeed, it's not the ultimate solution to the debt issue. Unlike the debt settlement approach, which reduces your loan, debt consolidation only transfers you to another lender. Besides, most of its methods tend to extend the time for settling your debts, attracting more interest rates.