Meet Daniel Newman, CEO Of Dandy: The Tech Startup Spearheading The "Live" Movement In Social Networking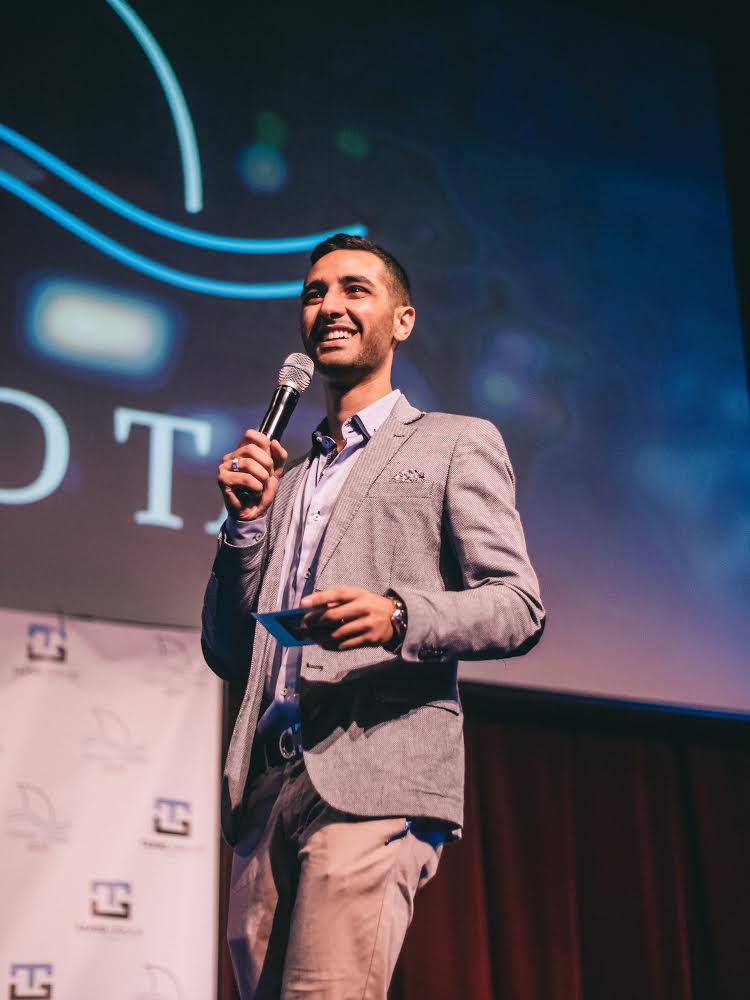 Just three short years ago, Newman began his journey as a full-time CEO of his very own tech startup named Dandy. He created the company with his partner and co-founder, Leor Massachi, while the two were seniors in college. We've got the full scoop on how Newman went from a Real Estate Development student to a full-time entrepreneur, all before earning his undergraduate degree.
Newman was born and raised in Beverley Hills, CA. Although he's mainly American, he takes pride in inheriting a Persian background from both his mother and father. Early on in his younger years, he became interested in the various aspects of business and how they were created. He also enjoyed learning about the Israeli economy and the country's positive outlook on young people developing their own startup companies.
When Newman got to high school, he became heavily involved in extracurricular activities and always did well in class. Not only was he named Senior Class President, but he was also involved in several sports and school clubs. As if that weren't enough on his plate at 17, he also had the opportunity to get a taste of what it was like to build a business when he founded his own tutoring company during his junior year. He saw an opportunity arise when the younger kids in grades K-8 were complaining about their tutors being too old and not up-to-date with the material. Brilliantly, Newman asked some of his friends if they wanted to earn some money tutoring the students, and the rest was history. The company took off instantaneously, and Newman kept it running until he graduated in 2015.
Once he reached college, the grind continued. Newman decided to pursue a degree in Real Estate Development at the University of Southern California. Although he was indeed partially interested in the real estate portion of the program, he was far more captivated by the school's innovative take on technology and its multifaceted ability to influence new businesses. At that point, he began to understand the building blocks of a tech startup, and he fell in love. Along the way, he met several friends, mentors, and executives that taught him the dos and don'ts about the complicated world of Silicon Valley. But regardless of the dire risks he was advised of, he knew his ultimate goal would be to someday establish a startup company of his own.
In the meantime, Newman founded his second small business with his then-roommate and best friend, Leor Massachi. The two college students created a design agency that helped businesses market toward the Gen Z demographic via custom-made interactive Geofilters on Snapchat. At the time, the social networking app had just begun allowing users to publicly submit Geofilters for a fee, but it had not provided any tools or instructions on how to create them. Due to the high design skillset and intricate strategy required for the process, Newman and Massachi saw it as a business opportunity and proceeded to create a company named Geocasion. Although the business only lasted a few months, the experience proved essential for what followed for these two college students. In addition to founding Geocasion, Newman also founded USC's TAMID Tank event during his sophomore year, which is the school's equivalent to the popular television show, Shark Tank. The competition was created to provide students with a real-life experience of pitching their startup concepts to big-name investors and venture capitalists. Their first event filled an auditorium of 500, and since then, TAMID Tank has held the event annually. The organization also named Newman their Vice President of Operations.
But things changed in 2018 when Newman's roommate suggested the idea of creating a dating app for millennials and gen Z's unlike the existing ones on the market. After sitting and brainstorming for hours in their dorm, they came up with a concept that was far too tangible to pass up. They wanted to create a version of a dating app that would mimic two people meeting in person for the first time. Users would log onto the app once it went "live", and they would have an allotted time to attempt to find their match and start a conversation. Once two users established they were interested, they'd be transferred into a three-minute video call where they could formally introduce themselves and decide whether or not to move forward with communication off the application. They called the app Dandy and instantly began searching for the perfect engineers to develop the product. 3 months later, the app launched its beta testing.
Dandy blew up all over USC, and eventually, all over Los Angeles. People were excited to try this new version of virtual dating and claimed that it was a "magical" app since it cut around the BS and got straight to the point of building new relationships. At this point, Newman and his Massachi began to pitch Dandy to investors in hopes to raise funds for the app's future development. After hearing 117 no's, they received their first yes, as well as their first check from an investor. Once the first came, many others followed, and soon enough Dandy has fundraised over $3.3 million in a matter of months from investors involved in companies such as Uber, Airbnb, Snapchat, and Facebook. Newman took over all finance and logistic aspects of the company while Massachi handled the marketing strategy and creative.
Things were running smoothly until word of a pandemic began to consume the news in February 2020. The two business owners called an emergency meeting and decided it was the perfect time to rebrand Dandy into something more applicable to the possible consequences of a national pandemic. In just a few hours, they came up with the idea for Zoom University– a virtual dating app with the same "live" concept of Dandy, but with two-on-two video calls resembling that of a double date. Since some users had commented that Dandy could become stressful and awkward during the short video calls, the founders hoped that having a user bring a friend would help turn the tension into fun. The next day after the meeting, the team had a web MVP of Zoom University uploaded and a rough draft of the app immediately went live. In honor of their first creation, they decided to keep the name of their now product-based startup company as Dandy.
Since then, Zoom University has gained traction all over the internet; including Tiktok, which had a video about the app hit impressions of over 2.5 million views. Users were scrambling to get their hands on this new dating app. In just a matter of weeks, a waitlist of thousands of users began to accumulate while the Dandy teamed continued to finalize the details behind the app that was only originally meant to stay live for a week. Positive feedback came pouring in from users, and eventually, the application broke records as it made it through the Top 10 Best Social Networking Apps on the Apple Store, coming in at #9.
Four businesses and two successful startups later, 23-year-old Newman says his success has come from knowing how to take high-level concepts and applying them to a realistic, practical lens. Although his achievements have skyrocketed over the years, he shares that the work has only just begun. He and his partner are currently working with investors on their next top-secret product that is reckoned to top all their prior inventions and take the market by storm once again. Details cannot yet be disclosed, but we wait eagerly to see how a few college seniors will continue to dominate the startup world with their commitment and dedication to changing the world through the use of advanced technology.
Jeff Lerner Reviews Show He's Legit, Not a Scam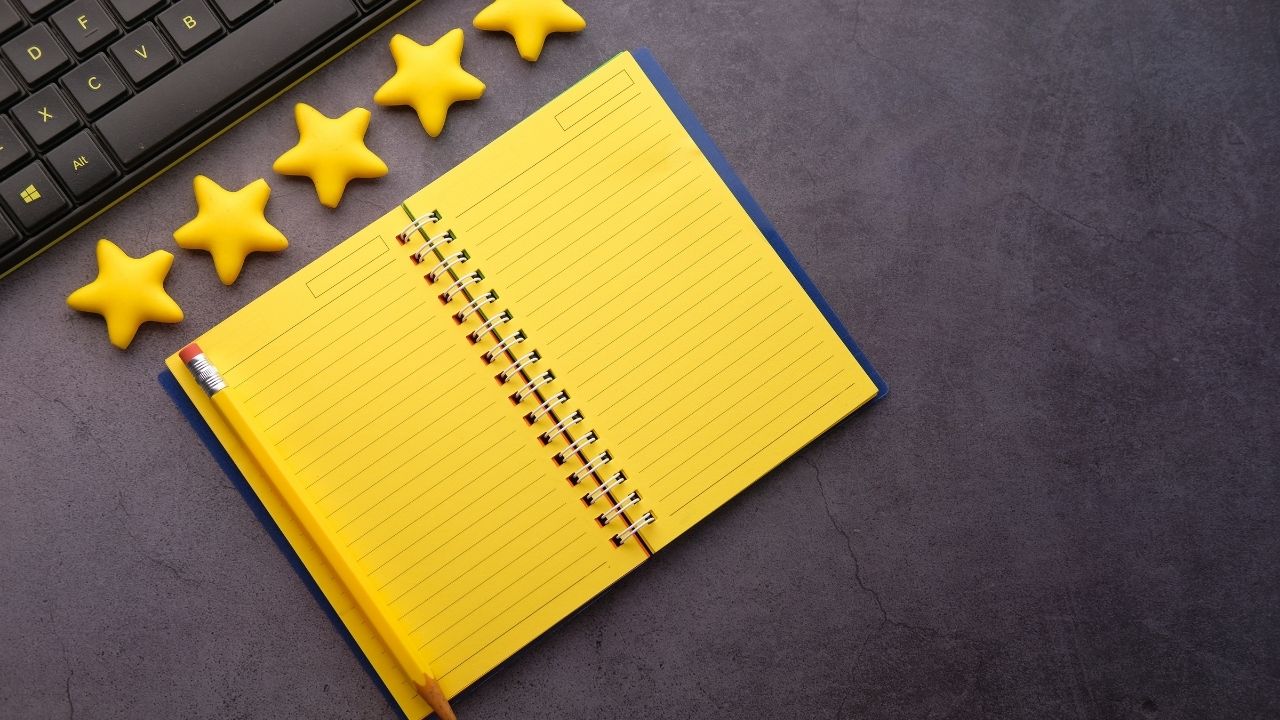 Jeff Lerner is an entrepreneur who started his career early on. After several years, he became interested in Internet marketing and decided to open up his own Internet marketing business. In fact, his first online business idea was to become a website developer and market other people's products. He has worked with several successful online businesses and today has his own home-based Internet marketing business.
A few of his best sellers are: Playing the Business and How to Get Rich. The Best Book: ENTRE Institute. Ideal for: Successful Entrepreneurs who want to make passive income, create their own business and travel the digital nomadic lifestyle.
A Blueprint for Creating a Passive Income Business: Jeff Lerner provides simple, step-by step strategies to build an online income. His book contains the best methods for making passive income online. It also contains the best ways for building downlines and more. This blueprint also provides valuable information for network marketers. Jeff Lerner offers the best training in the industry.
Positive Attitude & Mastery: Like most successful entrepreneurs, Jeff Lerner has a positive, optimistic outlook on life. He believes that all people have the ability to do great things if they learn how to achieve their potential. He defines mastery as: "the capacity to do or achieve something more than others." And he believes that all entrepreneurs possess this characteristic. To prosper, you must be a master and learn the techniques to bring out your full potential.
Focus and Dedication: As an affiliate marketer, it is important to focus on what you want, says the IPS News. You must be dedicated to your goals. With the help of this good eBook, you can become more focused and determined. You will also gain more discipline and commitment. This will boost your chances of making more money from affiliate marketing.
The Power of One: As an affiliate marketer, it's important to harness your mind power to think positively. Jeff Lerner provides plenty of proof. He says: "If you believe in what you are doing, even when you're not earning much, you won't be discouraged. When your spirits are raised about your prospects, your success is bound to increase." Furthermore, the positive energy generated by a person under stress is often contagious.
Wealth Mastery: With this online training program, you will learn about money and its meaning. This helpful eBook helps you understand money and how it influences our lives. It includes topics such as: "What is Money? How Do We Use It? How Much Should We Spend?"
With the Wealth of Marketing eBook shown off at Mid-Day, you will gain many new ideas for your business. You will also discover how to be more successful in your affiliate marketing venture. You will learn how to attract more potential customers. Finally, you will discover the secret to creating a network of successful entrepreneurs. This is one of the most helpful eBooks available on the Internet.
Affiliate Marketing: In the words of Jeff Lerner, "attraction marketing" is a business model that can make you "super-rich." According to him, "When the market is saturated, it's easier to sell products. But when there is still enough room to move, it's even better. Being super-rich doesn't mean having a lot of money. It means having the right tools."
Another of the many benefits from Jeff Lerner's Wealth of Marketing that we see on Live Mint is the ability to achieve more clarity around your intentions. For example, in an article posted on his blog, he says: "The first step in our journey through this business is to determine what we want to accomplish for ourselves and to find out more about the path we need to take to get there. Without clear intentions, the path is unclear." As a result, many people who have followed his teachings have been able to achieve financial freedom.
YouTube Marketing: A relatively new business opportunity, YouTube Marketing involves making YouTube videos in order to attract more attention to your business. In an interview on his blog, however, Lerner revealed another secret to making YouTube Videos effective. "A lot of times people are just looking at the content, which is fine. And other times people are just waiting for the sales pitch, which is terrible. By the time I realized this, it was too late to change anything, so I started creating videos a couple months ago."
There are many more ways that Jeff Lerner can help you become a millionaire, says his LinkedIn. With so many years in business, he has proven expertise in providing quality training and mentoring. As a result, many people who have followed the teachings found long-term success due to the mentoring and training provided by Jeff Lerner. The internet is fast becoming the main avenue for selling products and services and for building business relationships. If you're ready to take your online business to the next level, you need to research the professional excellence of Jeff Lerner.
Jeff Lerner is as Legit as They Come and How to Avoid Scams
Jeff Lerner is a true entrepreneur who has managed to turn his life around over the course of his long and remarkable career. His story starts with a job at a dead-end job that left him with very little money. For those not interested in hearing the rest of his story, skip ahead to the next paragraph: basically, each of the glowing reviews of Jeff Lerner have something to say about how much he helps people learn how to make money in their own businesses. There is a good reason for that: good information makes people more willing to take risks and try new things.
Jeff Lerner left his job to become a full-time affiliate marketer, which he frequently mentions on Spotify. He began promoting "entre templates" to retailers. Entre templates are simply an HTML page with pre-made sales forms for products such as CD's, DVD's and software. They are not a real product (although you can certainly create your own Entre template if you feel like doing it). It worked well for Lerner: he got paid very well for selling just a handful of these sales pages. Entre templates are not known for creating any dramatic increase in sales, but many people who use them do experience a good deal of success.
Lerner continued this marketing campaign for several years, building up quite a portfolio of successful clients. As his business became more established, he approached the entre institute and asked to be an attendee. After spending several years at the institute, he earned a master's degree, which taught him how to use internet marketing to bring more clients and revenue into his business. He began applying the knowledge he learned there, and his results spoke for themselves: his income had risen tremendously.
The internet is certainly not a positive factor that will be back on the charts anytime soon, but there is still time to capitalize on the opportunities that exist today. The key to being successful in an "underachieving" business lies in knowing how to get the most out of every aspect of your business. When you have great expertise, the sky is the limit. When you are a positive force for good in the community, you will find that word-of-mouth advertising is very powerful. When you apply all of your knowledge to building an entre institute, the sky is really your limit.
There are some aspects of making money online that Jeff Lerner knows about. One of those is attraction marketing. In fact, he actually developed his own form of attraction marketing, wherein he puts his personality into each email that he sends out. If you want your emails to succeed, he says you need to think "beyond the product". You need to make the emails a "survey" of your personality, lifestyle, interests and values. If you fail to do that, you will fail to succeed with your business.
Another aspect of how to make money online that Jeff Lerner knows about is targeting a specific group of individuals, not a broad demographic. This is important for several reasons. First, it means that you will be more likely to build long term relationships with your customers if you send out only email after email with valuable information that is geared toward your niche.
The last thing that Jeff Lerner knows about is marketing psychology. He says that to be a successful entrepreneur you must understand "what sells, what doesn't, and why." This is important because you will be marketing products and services from your website, which is where your "counter offers" will come in. The key is to build trust with your visitors or subscribers to ensure that they will buy something from you down the road. Without that trust, your subscriber base will fold like a house of cards.
If you are ready to build your business by using ad free methods, then you might want to consider consulting with the very legit Jeff Lerner. If you want to build a thriving Internet marketing business without going broke by following scams, then maybe you need to take a look at this man's knowledge. In fact, this knowledge could be just what you need. You may think that these tips are like ads, but they aren't. Instead, they are keys to a successful life.