Meet Daniel Newman, CEO Of Dandy: The Tech Startup Spearheading The "Live" Movement In Social Networking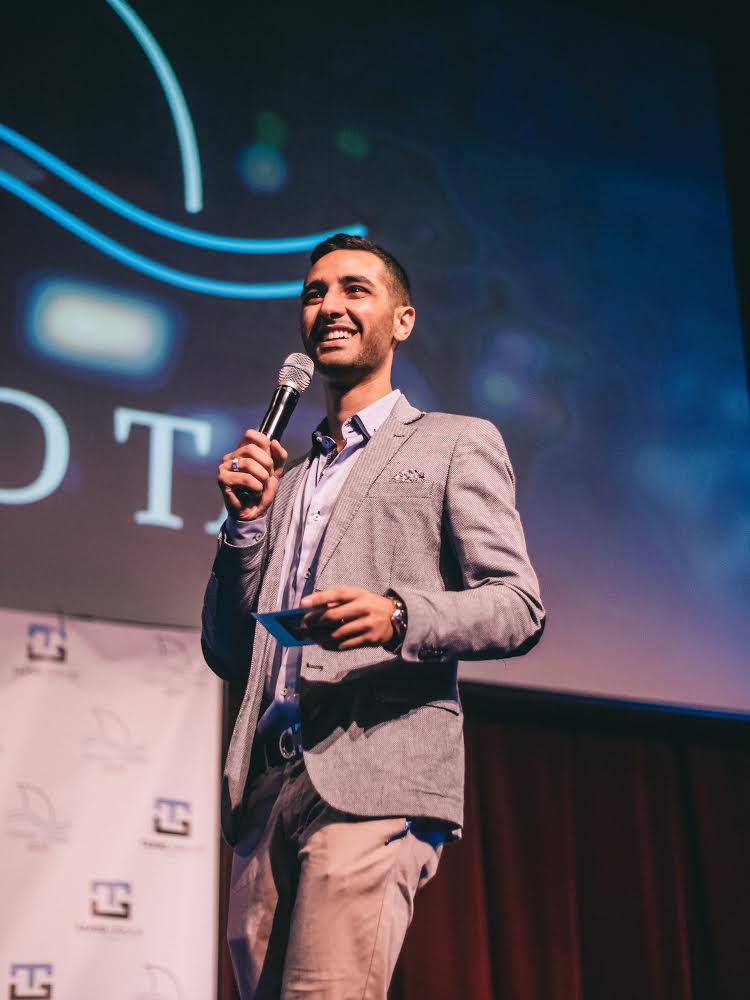 Just three short years ago, Newman began his journey as a full-time CEO of his very own tech startup named Dandy. He created the company with his partner and co-founder, Leor Massachi, while the two were seniors in college. We've got the full scoop on how Newman went from a Real Estate Development student to a full-time entrepreneur, all before earning his undergraduate degree.
Newman was born and raised in Beverley Hills, CA. Although he's mainly American, he takes pride in inheriting a Persian background from both his mother and father. Early on in his younger years, he became interested in the various aspects of business and how they were created. He also enjoyed learning about the Israeli economy and the country's positive outlook on young people developing their own startup companies.
When Newman got to high school, he became heavily involved in extracurricular activities and always did well in class. Not only was he named Senior Class President, but he was also involved in several sports and school clubs. As if that weren't enough on his plate at 17, he also had the opportunity to get a taste of what it was like to build a business when he founded his own tutoring company during his junior year. He saw an opportunity arise when the younger kids in grades K-8 were complaining about their tutors being too old and not up-to-date with the material. Brilliantly, Newman asked some of his friends if they wanted to earn some money tutoring the students, and the rest was history. The company took off instantaneously, and Newman kept it running until he graduated in 2015.
Once he reached college, the grind continued. Newman decided to pursue a degree in Real Estate Development at the University of Southern California. Although he was indeed partially interested in the real estate portion of the program, he was far more captivated by the school's innovative take on technology and its multifaceted ability to influence new businesses. At that point, he began to understand the building blocks of a tech startup, and he fell in love. Along the way, he met several friends, mentors, and executives that taught him the dos and don'ts about the complicated world of Silicon Valley. But regardless of the dire risks he was advised of, he knew his ultimate goal would be to someday establish a startup company of his own.
In the meantime, Newman founded his second small business with his then-roommate and best friend, Leor Massachi. The two college students created a design agency that helped businesses market toward the Gen Z demographic via custom-made interactive Geofilters on Snapchat. At the time, the social networking app had just begun allowing users to publicly submit Geofilters for a fee, but it had not provided any tools or instructions on how to create them. Due to the high design skillset and intricate strategy required for the process, Newman and Massachi saw it as a business opportunity and proceeded to create a company named Geocasion. Although the business only lasted a few months, the experience proved essential for what followed for these two college students. In addition to founding Geocasion, Newman also founded USC's TAMID Tank event during his sophomore year, which is the school's equivalent to the popular television show, Shark Tank. The competition was created to provide students with a real-life experience of pitching their startup concepts to big-name investors and venture capitalists. Their first event filled an auditorium of 500, and since then, TAMID Tank has held the event annually. The organization also named Newman their Vice President of Operations.
But things changed in 2018 when Newman's roommate suggested the idea of creating a dating app for millennials and gen Z's unlike the existing ones on the market. After sitting and brainstorming for hours in their dorm, they came up with a concept that was far too tangible to pass up. They wanted to create a version of a dating app that would mimic two people meeting in person for the first time. Users would log onto the app once it went "live", and they would have an allotted time to attempt to find their match and start a conversation. Once two users established they were interested, they'd be transferred into a three-minute video call where they could formally introduce themselves and decide whether or not to move forward with communication off the application. They called the app Dandy and instantly began searching for the perfect engineers to develop the product. 3 months later, the app launched its beta testing.
Dandy blew up all over USC, and eventually, all over Los Angeles. People were excited to try this new version of virtual dating and claimed that it was a "magical" app since it cut around the BS and got straight to the point of building new relationships. At this point, Newman and his Massachi began to pitch Dandy to investors in hopes to raise funds for the app's future development. After hearing 117 no's, they received their first yes, as well as their first check from an investor. Once the first came, many others followed, and soon enough Dandy has fundraised over $3.3 million in a matter of months from investors involved in companies such as Uber, Airbnb, Snapchat, and Facebook. Newman took over all finance and logistic aspects of the company while Massachi handled the marketing strategy and creative.
Things were running smoothly until word of a pandemic began to consume the news in February 2020. The two business owners called an emergency meeting and decided it was the perfect time to rebrand Dandy into something more applicable to the possible consequences of a national pandemic. In just a few hours, they came up with the idea for Zoom University– a virtual dating app with the same "live" concept of Dandy, but with two-on-two video calls resembling that of a double date. Since some users had commented that Dandy could become stressful and awkward during the short video calls, the founders hoped that having a user bring a friend would help turn the tension into fun. The next day after the meeting, the team had a web MVP of Zoom University uploaded and a rough draft of the app immediately went live. In honor of their first creation, they decided to keep the name of their now product-based startup company as Dandy.
Since then, Zoom University has gained traction all over the internet; including Tiktok, which had a video about the app hit impressions of over 2.5 million views. Users were scrambling to get their hands on this new dating app. In just a matter of weeks, a waitlist of thousands of users began to accumulate while the Dandy teamed continued to finalize the details behind the app that was only originally meant to stay live for a week. Positive feedback came pouring in from users, and eventually, the application broke records as it made it through the Top 10 Best Social Networking Apps on the Apple Store, coming in at #9.
Four businesses and two successful startups later, 23-year-old Newman says his success has come from knowing how to take high-level concepts and applying them to a realistic, practical lens. Although his achievements have skyrocketed over the years, he shares that the work has only just begun. He and his partner are currently working with investors on their next top-secret product that is reckoned to top all their prior inventions and take the market by storm once again. Details cannot yet be disclosed, but we wait eagerly to see how a few college seniors will continue to dominate the startup world with their commitment and dedication to changing the world through the use of advanced technology.
6 Benefits of Bad Credit Loans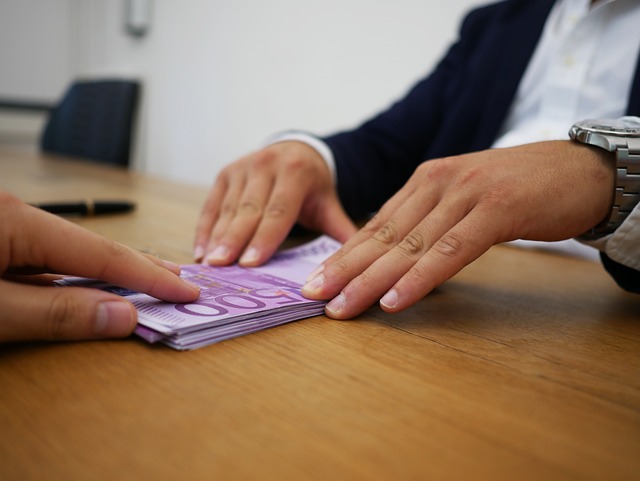 Bad credit loans are meant for those with a poor credit history or with no credit records. There are several types of bad credit loans, including unsecured, secured, joint personal, payday, cash advances, bank agreements, home equity line of credit, car titles, and more. They usually have higher interest rates and more limitations than other loans to help lenders minimize the risk of non-payment. While bad credit loans can be risky, they're helpful when adequately managed. Here are a few benefits of bad credit loans.
1. Quick approval
Bad credit loans are available online. You don't have to waste time visiting the lender in person. You can apply for a bad credit loan from anywhere. Different bad credit lenders have varying requirements for their offerings. If you meet the requirements, you must fill out your application form online, submit it for review, get approved, and have funds transferred into your account.
Based on a lender's policies, this might take a few minutes, hours, or a day. You also don't have to wait until your credit score improves to apply for a bad credit loan. Most bad credit loans, including e-transfer payday loans, are sent to you on the same day you applied. So you don't have to worry about delays in an emergency.
2. High approval rates
Unlike banks and other loans with low approval rates due to the many requirements to be met, bad credit loans have high approval rates. This means the possibility of your loan application being declined is very low, provided you've met the lender's minimum requirements. Also, these loans are designed for people with poor or no credit, meaning your loan application won't be denied simply because you have bad credit.
3. Ideal for financial emergencies
Financial emergencies happen unexpectedly or suddenly. They're usually unplanned, meaning you don't have time to save for them upfront. This could leave you stranded and stressed, especially if you aren't financially prepared to address them. Financial emergencies, including natural disasters, job loss, unexpected vehicle repairs, sudden medical needs and home expenses, and death in your family, call for immediate financial intervention. Bad credit loans can help solve emergency needs. They are quick to apply, and their response and approval rates are quite high.
4. You need no collateral
Most loans have a collateral requirement of a valuable asset that can easily be liquidated in case you default on your payments. This could be challenging, especially if you have nothing to give as collateral. Fortunately, bad credit loans don't have such requirements. This allows you to access financial aid whenever needed, provided you meet the lender's eligibility criteria.
5. They help you to repair or build your credit
Ensuring timely monthly bill payments is one of the most effective ways to build or improve your credit score. If you repay the loan on time, it'll positively reflect on your credit history, helping improve your credit score. This makes it easier to apply for a loan in the future with better interest rates and repayment terms.
6. You have many lender options
More and more bad credit lenders are joining the market each year. This offers you multiple lender options, meaning you can compare rates to choose the one with the most favorable terms.
Endnote
Poor credit loans come in handy for people with bad credit. Consider applying for a bad credit loan to enjoy these benefits.