Dale Lending Can't Be Trusted With Your Credit Card Refinancing During A Pandemic?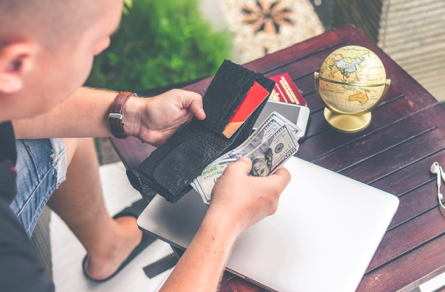 Dale Lending wants you to believe they are offering credit card refinancing and have begun flooding the market with debt consolidation and credit card relief offers. The problem is that the terms and conditions are at the very least confusing, and possibly even suspect. The interest rates are so low that you would have to have near-perfect credit to be approved for one of their offers. Best 2020 Reviews, the personal finance review site, has been following Dale Lending, Big Apple Associates, Snowbird Partners, Gulf Street Advisors, Brice Capital, Rockville Advisors, Badger Advisors, Sooner Partners, Snowbird Partners, Old Dominion Associates, Harrison Funding, Johnson Funding, Tiffany Funding, Nickel Advisors, Coral Funding, Neon Funding, Polk Partners, Ladder Advisors (also known as Carina Advisors, Corey Advisors, Pennon Partners, Jayhawk Advisors, Clay Advisors, Colony Associates, and Pine Advisors, etc.). 
Credit Card Refinancing
Credit card refinancing is a possibly feasible solution for your piling credit card debt. Under credit card refinancing, all of your credit card balances go into one account where a single interest rate is charged. If you have a good enough credit score, then you may be able to qualify for credit card refinancing at low-interest rates. Just like other refinance options, credit card refinancing also entails a loan offer to pay off your debts and improve your financial health. You will then have to focus on the credit card refinancing loan only and no other credit card balance.
Another major advantage of credit card refinancing is that the interest rate will not vary over the lifecycle of the loan. This will simplify your life a lot and make debt servicing much easier since you will know how long it will take for you to pay back your loan. With variable interest rates that you often find in credit cards, you can end up incurring higher interest expenses. But with a fixed interest rate that credit card refinancing purveys, you will not have to face this unwelcome possibility.
With the right kind of credit card refinancing loan, you can possibly save hundreds and even thousands of dollars on interest expenses this way. Of course, you will have to be punctual with your monthly repayments. If the terms and conditions of your credit card refinancing loan are favorable then you may very well embark on the road to financial freedom and get there before you know it.
Is There Any Difference Between Credit Card Refinancing and Debt Consolidation?
From the aforementioned discourse, you may have realized that credit card refinancing is very similar to debt consolidation and that indeed is the case. Both are about settling all debts with one favorable loan so that you can focus on this loan only and enjoy its lenient terms and conditions to rebuild your credit score and gradually work your way towards debt freedom.
Provided the terms and conditions of your credit card refinancing loans are suitable, this financial option represents a viable route for managing and paying off your outstanding liabilities in a better way.
Why Credit Card Refinancing Loan May be Better
A credit card refinancing loan may be a better choice than a balance transfer card. The idea of a balance transfer card is to take advantage of the zero APR introductory period that usually lasts from 12 to 18 months. However, there are a few caveats due to which a balance transfer card may not exactly be a good idea.
The zero APR period may look tempting but it still may not be long enough to pay off your entire credit card debt. And that is unfortunate because once the zero APR limit expires then you will have to pay very high interest and you may even incur penalties. Then there is the question of balance transfer fees that can offset the advantages of the zero APR time frame.
Another problem is that the credit limit of the balance transfer credit card may not be big enough to accommodate all of your credit card balances. This is a real possibility since your credit card debt is high to begin with and it may not fit within the credit limit of the balance transfer card.
Then there is the danger of spending with the balance transfer credit card. The inability to control spending and use of credit cards is the very reason why people fall into credit card debt traps in the first place. This possibility is very much open and present with balance transfer cards. Instead of helping you, they may worsen your debt situation since they too are credit cards that are all too easy to misuse. What's worse, they have exorbitant interest rates.
Such a scenario cannot transpire with a credit card refinancing loan since it is not a credit line – this loan immediately goes towards paying off your credit card balances due to which there is no peril of misuse. Instead of getting another credit card in the shape of a balance transfer card it is much safer to freeze all of your cards and repay your debts.
If you do your research on credit card refinancing then you might find that some people also include balance transfer credit cards under this heading. But due to the drawbacks mentioned above, you should try to steer clear of balance credit cards and instead take out a personal loan for the sole purpose of repaying your credit card debts.
The prime advantage of credit card refinancing is that they can provide you with a low interest rate if you have a good enough credit score.
How to Make Credit Card Refinancing a Success
While credit card refinancing provides good terms and conditions, it is not a magic elixir that will cure all of your financial woes.
To make your credit card refinancing a success, you will have to follow some good money habits and exercise discipline at the same time.
You should try to find extra sources of income. You can think about working overtime at your job if that is possible. If not, you can opt for freelancing gigs and projects. Even if you earn a few hundred dollars through this route each month, it will prove to be of great assistance in helping you become debt-free more quickly.
You should also think up ways of saving on expenses. A major reason why consumers incur enormous debts is that they do not track their spending. This is a habit that you must remedy forthwith if you wish to get out of your financial predicament quickly. No matter how little your expense, make sure you record it somewhere secure. You can utilize apps to record your transactions. Thus, you will know the areas on which your spending is inordinate. You will also be able to compare your spending with your planned budget.
You should get in touch with your financial advisor to find out whether credit card refinancing is right for you.
Ibinex Augments User-Experience For Bitcoin Procurement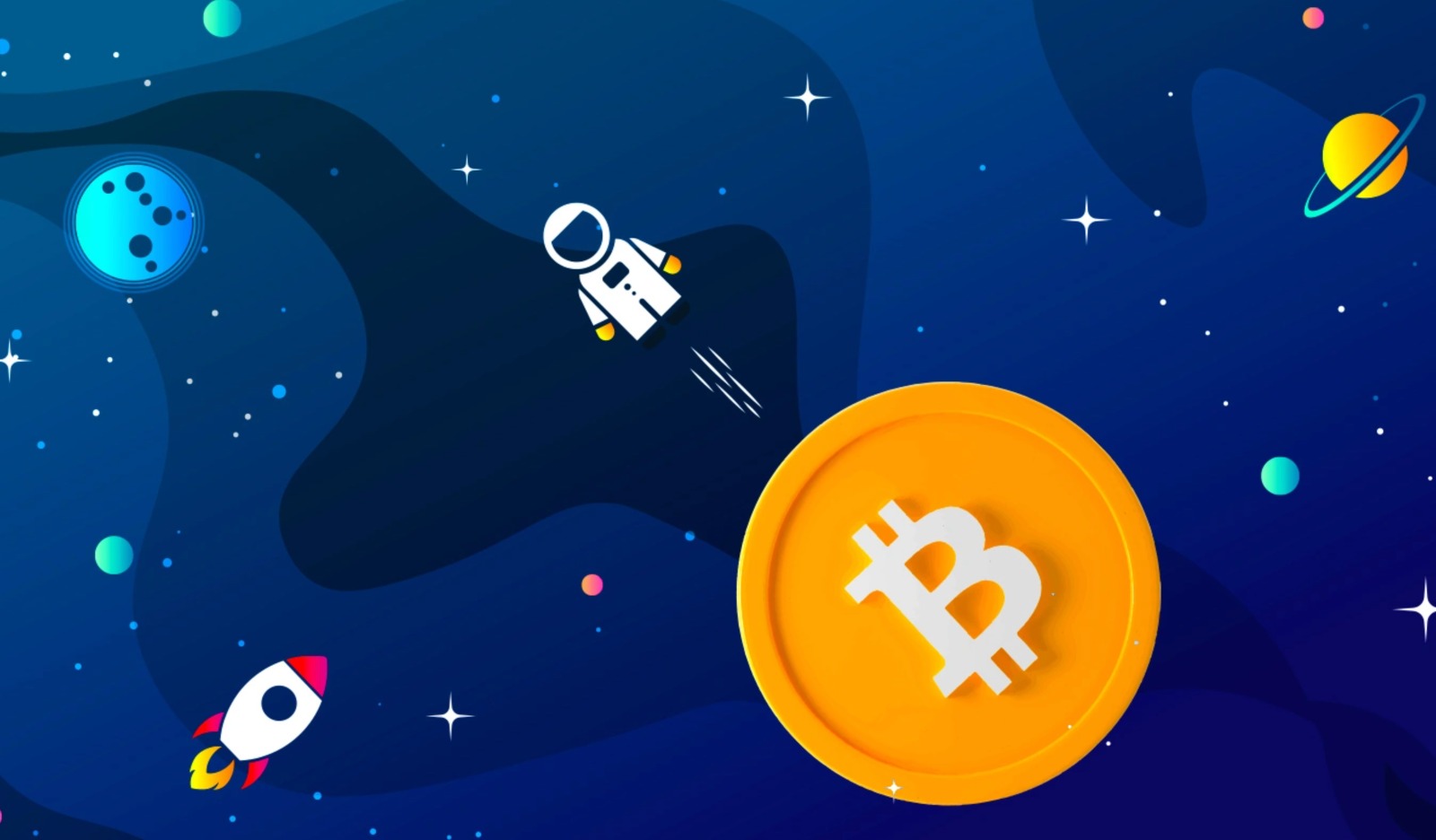 There are several debates sparked when it comes to Crypto being a safe investment or not. Crypto is not singular but rather a digital currency that's multifarious. Thus there's always a possibility of people succumbing to scammers, cryptojackers, and malicious crypto platforms. However this isn't the sole worry of Crypto investors, any kind of investment is usually subject to market risks. Bitcoin is a highly volatile currency too. The currency is decentralized and not under the jurisdiction of any one particular state authority. Instead, it has many stakeholders all working at different levels to maintain the currency's relevance. While investors like the idea of non-interference by governments many don't realize that this jeopardizes Bitcoin's value as a currency. In fact, Bitcoin investment comes with a speculative risk i.e you might become a rags to riches sensation overnight and vice-versa. Any Bitcoin is valuable as long as it's considered valuable by Bitcoin traders. Despite Crypto being a hit amongst billionaire personalities like Elon Musk and Jack Dorsey that alone isn't suffice to seal the deal. To ensure a safe crypto investment crypto users must-
Gain basic knowledge about how Crytpo works and if Crypto protocols align with their investment portfolio.
Seek the experiences of several crypto users before jumping on the bandwagon because remember the OneCoin scam? Yeah.
Set a limit to how much you invest in Crypto platforms. Crypto can be a star player in your investment portfolio if it's in coordination with apt passive and long-term growth investment strategies.
Conduct thorough research of the Crypto platform you wish to speculate your capital into.
Check what restraints are placed on your Crypto asset or what can you do with it.
Steer clear from weak passwords and Ponzi schemes offered by several unknown blacklisted crypto platforms.
Start with putting your money in more known and popular crypto platforms like Bitcoin, Ethereum, etc.
Look for recognized firms or exchange bases especially if you're a novice trader.
With the digitalization of our era, it's no surprise that we are most probably moving towards an era where digital currencies might take over the world. Ibinex is a trading platform that acts as a one-stop solution to crypto exchange problems. The transactions may simply be carried out using your credit card and users can easily register for the platform. Ibinex qualifies as a safe option for Crypto trading as-
Ibinex is a white-label organization i.e there's no third-party interference.
It offers guarded transactions with its fraud detection mechanism and two-factor authentication.
Ibinex acts hard and fast on attempts to personal information theft and other security breaches.
A 24×7 responsive support team that aids in resolving queries and assists new users with their Crypto venture.
Users can efficiently set up their crypto profiles to buy, sell or trade digital currency within 3 minutes.
Ibinex has its digital assets preserved via cold storage.
Ibinex acts as a bridge for users who wish to invest and explore the fiat currency. The users are however suggested to tread with care and equip themselves with all the required knowledge.