Meet Dr. Davetta Hammond, the emotional and health advocate the world needs to know more about.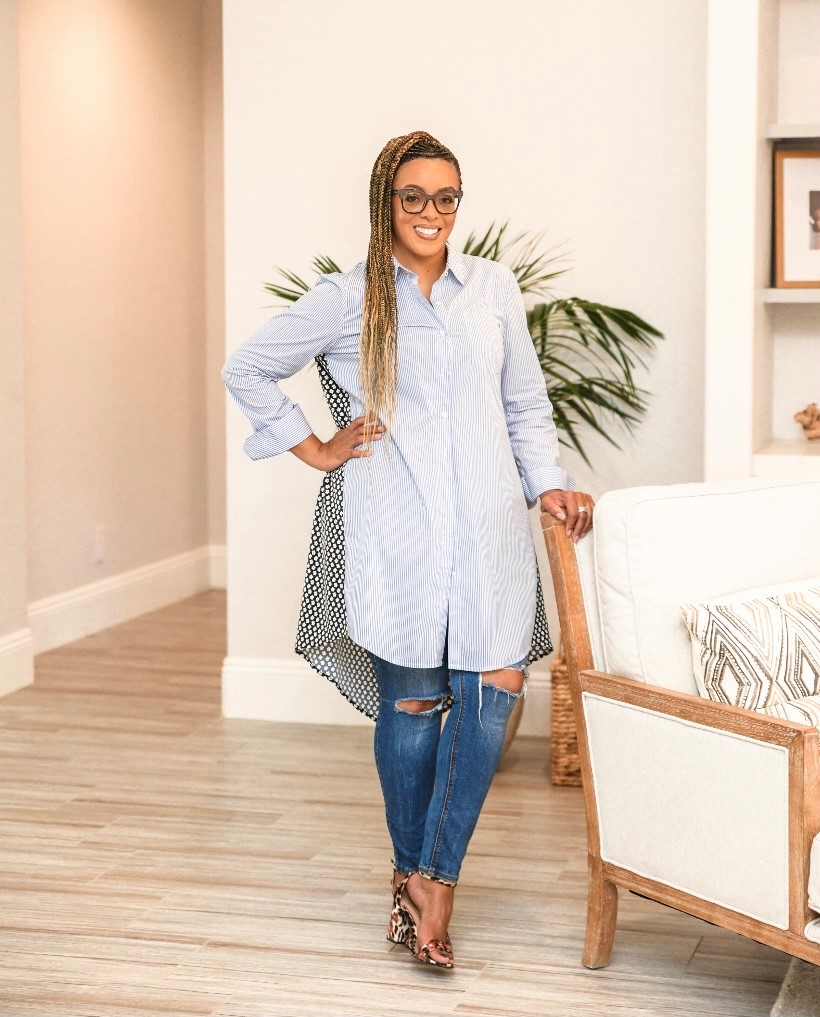 She serves as the President and Founder of Tria Lifestyle Coaching, which is aimed at improving the health outcomes for minorities.
We have seen the growth and heard success stories of many professionals, entrepreneurs, doctors all across the world. Amongst these, we have also learned about many women professionals and doctors who have been trying to change the health and wellness aspects of people uniquely with their work, knowledge and expertise. Ever wondered what could have been the reasons behind their exponential rise and success in the competitive industry? Well, there could be innumerable reasons, but Dr Davetta Hammond, who serves as well-known health and emotional advocate, says that their immaculate visions, genuine intent to make a difference in society, compassion and passion have helped a few of them stand apart from the rest. Dr Davetta Hammond, ELI-MP, CPC too, has exuded these qualities and thus has emerged as one of the finest influential figures in the health and wellness sector.
Who is Dr Davetta Hammond, you wonder? Well, this passionate woman, since the very beginning, was attracted towards the idea of helping people improve their health systems. Hence, she jumped into the sector to carve her unique path and help improve the lives of others through her expertise as a health and emotional wellness advocate. She is a wife to a retired marine and mother to four biological children and four bonus children. She did her Master's in Christian Leadership and attained a Doctor of Philosophy Humane Letters degree from Trinity International University of Ambassadors. Apart from this, Dr Davetta Hammond is a Certified Professional Coach (CPC) through the Institute for Professional Excellence in Coaching (IPEC) and Certified Energy Leadership Index™ Master Practitioner (ELI-MP).
Dr Davetta Hammond holds 26 years of operational experience across multi-specialty provider groups and health plans, focusing on diabetes, heart disease and obesity. She helps her clients by providing them with her subject matter expertise in areas like coding operations, medical documentation, provider education and total patient care coaching. For a decade, she has been working relentlessly in the area of provider and patient education and training for ensuring accurate clinical reflection of total patient care and chronic condition disease prevention, adherence and management.
As the President and Founder of "Tria Lifestyle Coaching", Dr Davetta Hammond is driven by her vision to improve the health outcomes for minorities and working around solutions for advancing quality healthcare. She is also a Certified Professional Coder through the Academy of Professional Coders and holds a Specialization in Project Management from the University of Phoenix.
To know more, follow her on Instagram @davettahammond or visit the website.
The Courageous Journey of Marvin Lee Miller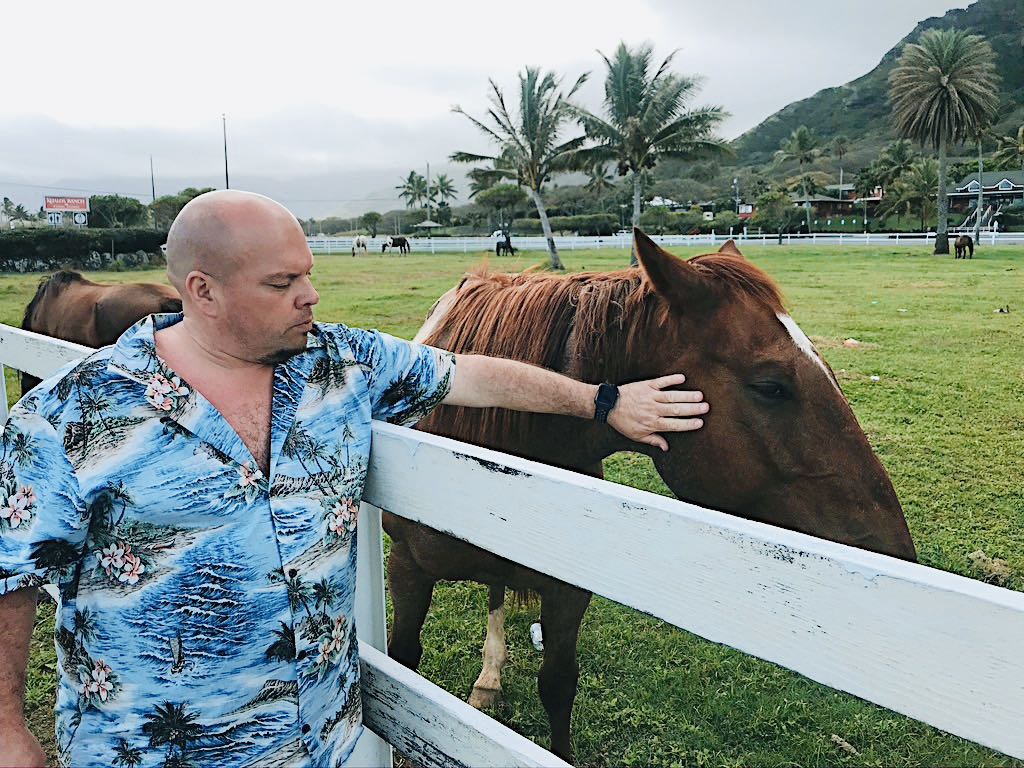 Marvin Lee Miller, an undergraduate research assistant trained in the intellectually conducive laboratories of UC Irvine and UC Berkeley, believes in accepting the new challenges that come his way and move ahead. 
Even after a few years, Marvin couldn't imagine how his life would take a sharp U-turn as he got himself engrossed in scientific research and studies. He has a very humble background. Born in Tijuana, Mexico, Marvin had faced a lot of hardship in his childhood. 
"In a poverty-stricken atmosphere, I knew that only my education could help me—no one else. Initially, I too committed lots of mistakes. I know there's no excuse for my mistakes. But I took them as my life lessons and moved on. I didn't receive much support from the people around me. They didn't show me the right path," Marvin stated. 
During his adolescent days, his poor associations got him to prison, where he had to spend seven years of his life. 
Looking back, Marvin considered those days were the most difficult phase of his life. He grew up as a foster child and had no guardian to guide him. Things could have been much different if he had a guardian to mentor him when he needed them the most.  
Despite all his past mistakes, Marvin knew that he was a kind-hearted man with an intellectual mind. Bidding adieu to his turbulent past, Marvin vowed to do something bigger and better in life. But he had more roadblocks ahead. 
Once he went out of prison, he faced stiff challenges from his family members as they declined to take him back home. And thus, heartbroken became homeless soon. He had no money, shelter, or even a true friend at that time to at least help him meet the basic needs of life while offering some moral support. 
And as they say, Books are best friends. Marvin soon started reading lots of books. Gradually, he started grasping the significance of education in life and spent a lot of hours on his education. 
Marvin is still grateful to a few generous individuals, including his teachers and counselors who infused the right thoughts in him, which proved to be a turning point in his life for good.  
Right now, Marvin is an undergraduate research assistant trained in the laboratories of UC Irvine and UC Berkeley. 
The university deserves full credit for Marvin's intellectual development. Over the last few years, he has been able to hone his technical knowledge, interpersonal skills, and professional acumen. He worked with a dynamic team of scientists and academicians who infused necessary research skills into Marvin. 
"I'm fortunate enough to have served as a volunteer for an oncology department at UC Irvine for two years. During this phase, I learned a lot of things, including skeletal muscle research at UC Berkeley. I am now majoring in Molecular and Cell Biology, which is giving me enormous opportunities for research and further studies." Marvin explained. 
Even though Marvin had a tough childhood experience, he was always interested in studies. As a kid, he loved science and gradually fell in love with Physics and Biology in higher classes. But before he could move to University, his mistakes got him to jail. 
However, as we know where there's a will, there is a way. Soon, Marvin not only found his lost mojo in education and research, but he became even more serious and dedicated with his studies, research, and practical classes. 
Marvin has already earned four Associate's degrees from Santa Ana College. He'll also shortly receive his Graduation Degree in Molecular & Cell Biology. Right now, Marvin is fully concentrating on earning his Ph.D. degree. Marvin aims to develop new medicines and path-breaking solutions to curing serious diseases like Cancer and heart-related ailments.