Meet Dr. Davetta Hammond, the emotional and health advocate the world needs to know more about.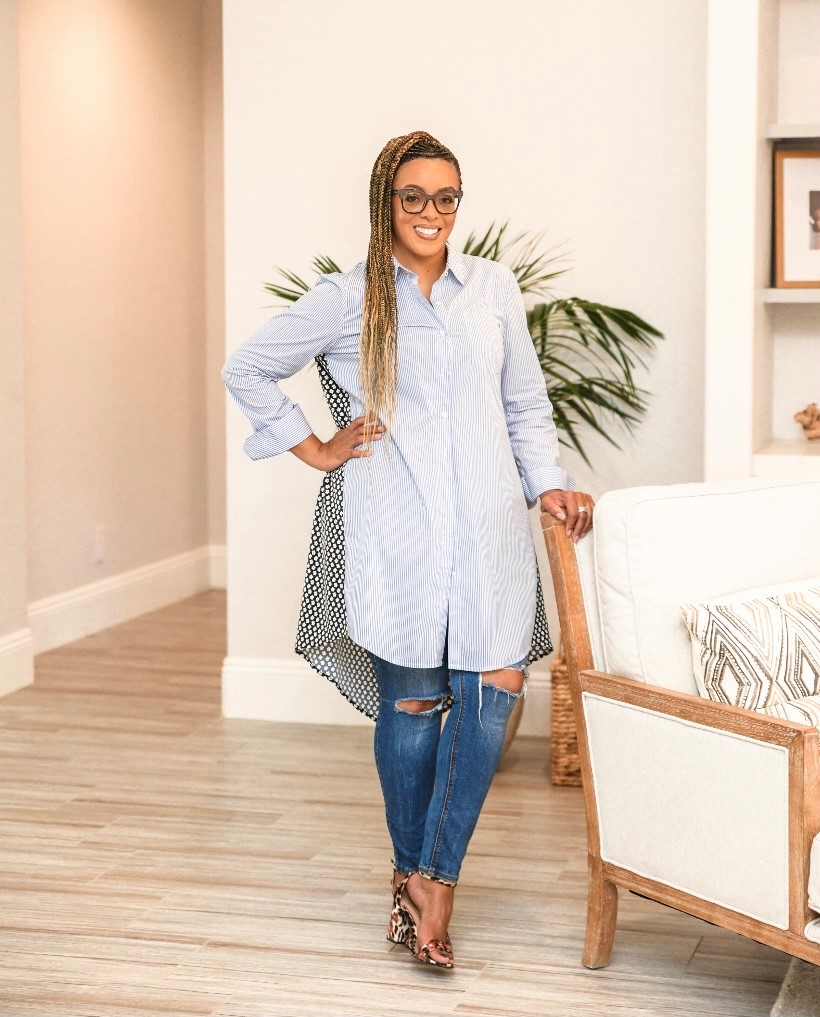 She serves as the President and Founder of Tria Lifestyle Coaching, which is aimed at improving the health outcomes for minorities.
We have seen the growth and heard success stories of many professionals, entrepreneurs, doctors all across the world. Amongst these, we have also learned about many women professionals and doctors who have been trying to change the health and wellness aspects of people uniquely with their work, knowledge and expertise. Ever wondered what could have been the reasons behind their exponential rise and success in the competitive industry? Well, there could be innumerable reasons, but Dr Davetta Hammond, who serves as well-known health and emotional advocate, says that their immaculate visions, genuine intent to make a difference in society, compassion and passion have helped a few of them stand apart from the rest. Dr Davetta Hammond, ELI-MP, CPC too, has exuded these qualities and thus has emerged as one of the finest influential figures in the health and wellness sector.
Who is Dr Davetta Hammond, you wonder? Well, this passionate woman, since the very beginning, was attracted towards the idea of helping people improve their health systems. Hence, she jumped into the sector to carve her unique path and help improve the lives of others through her expertise as a health and emotional wellness advocate. She is a wife to a retired marine and mother to four biological children and four bonus children. She did her Master's in Christian Leadership and attained a Doctor of Philosophy Humane Letters degree from Trinity International University of Ambassadors. Apart from this, Dr Davetta Hammond is a Certified Professional Coach (CPC) through the Institute for Professional Excellence in Coaching (IPEC) and Certified Energy Leadership Index™ Master Practitioner (ELI-MP).
Dr Davetta Hammond holds 26 years of operational experience across multi-specialty provider groups and health plans, focusing on diabetes, heart disease and obesity. She helps her clients by providing them with her subject matter expertise in areas like coding operations, medical documentation, provider education and total patient care coaching. For a decade, she has been working relentlessly in the area of provider and patient education and training for ensuring accurate clinical reflection of total patient care and chronic condition disease prevention, adherence and management.
As the President and Founder of "Tria Lifestyle Coaching", Dr Davetta Hammond is driven by her vision to improve the health outcomes for minorities and working around solutions for advancing quality healthcare. She is also a Certified Professional Coder through the Academy of Professional Coders and holds a Specialization in Project Management from the University of Phoenix.
To know more, follow her on Instagram @davettahammond or visit the website.
SPOTLIGHT: Sweet vinyl by DREAMOUR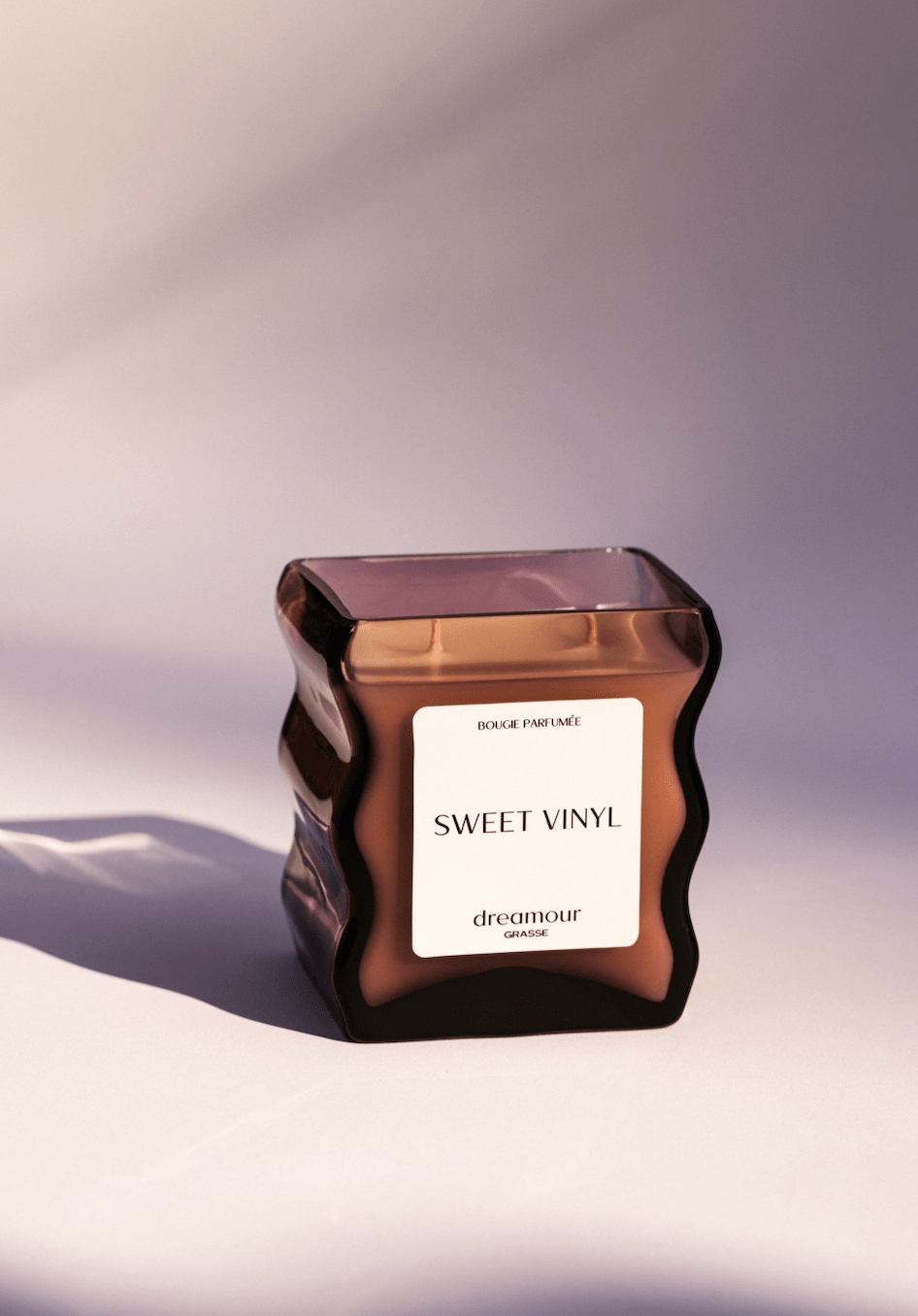 What happens when two immensely talented visionaries come together to create elegance and ingenuity in a sculptural glass fragranced candle? Dreamour. That is the long and short version of how Dreamour was created. Founded by Karissa Rowe and Neal Klotsman in late September 2022, Dreamour was founded with the goal of creating a luxury fragrance brand that operates at the intersection of functional art in the candle market space.
Rowe, a Parsons School of Design graduate, set out to fill the niche of integrating design in the candle marketplace. Unlike most candle vessels that are mass-produced, Dreamour's founders desired to prioritize the artisanal craftsmanship of glass in their production processes of the sculptural glass designs. This resulted in a long timeline of sourcing the globe for talented glass artisans who could transform a sketch into a functional and sophisticated candle vessel. Each and every candle vessel is hand-blown, inherently resulting in a one-of-a-kind product and unique experience for the consumer. These functional fragrant candles also act as a piece of décor due to its sculptural and alluring appearance.
Sweet Vinyl, Dreamour's first candle scent, fills the room with musky & leathery notes combined with earthy notes of vetiver and cypriol, topped with a citrus touch of bergamot and mandarin. The founders worked with master perfumers in Grasse, France, to create a scent that invoked notes of memorable moments, emphasizing high quality ingredients in the fragrances in a soy wax blend. This resulted in candles that consist of clean ingredients, a vegan formula, and is entirely cruelty-free.
It is the personification of the glass blowers' spirit, the heart of Grasse imprisoned in a bottle, and the narrative of two visionaries that sets Dreamour at the top of the candle market pedestal. Dreamour embodies the sophistication and savior-faire French perfumery as a luxury brand, while being a NYC based brand. Dreamour is currently stocked at Patron of the New in New York, along with other major designer luxury known brands. Rowe and Klotsman are currently expanding their production lines and will drop new fragrances and designs in early 2023. Don't expect anything ordinary with Dreamour, as they will continue to bring a unique perspective to the marketplace of home fragrances.
To find out more about Dreamour and their newest releases, you may visit the business's website dreamour.com or follow the company via its Instagram handle @dreamourshop.