Meet Dr. Davetta Hammond, the emotional and health advocate the world needs to know more about.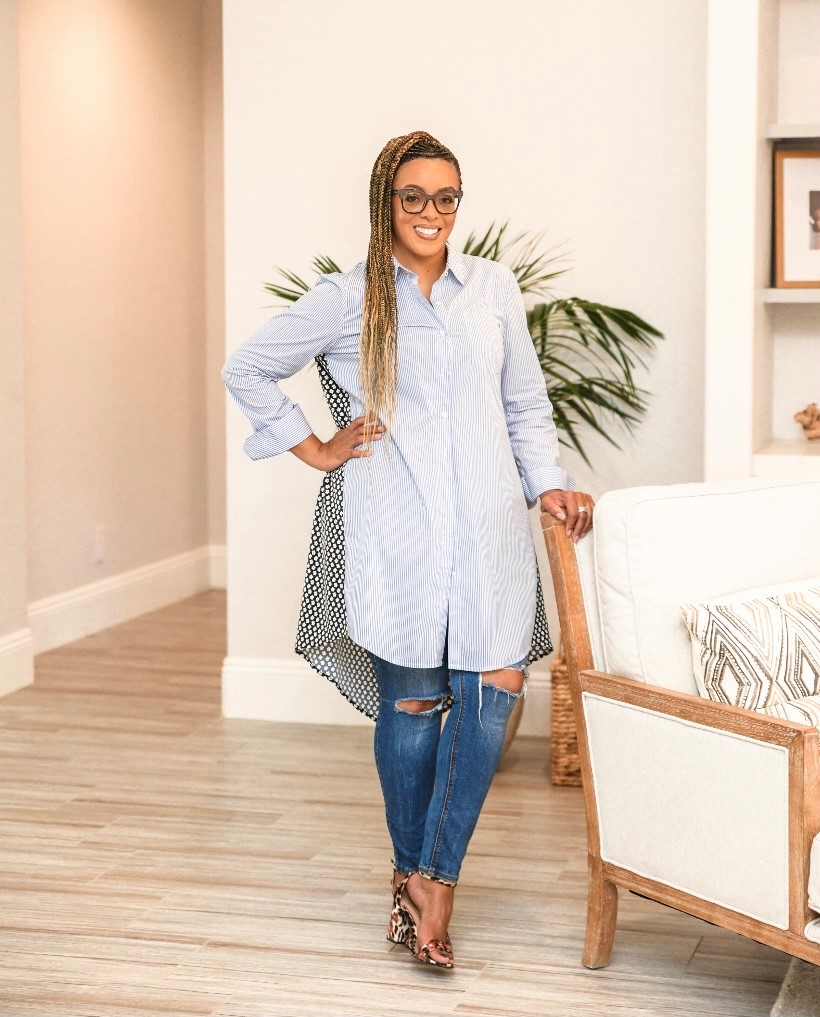 She serves as the President and Founder of Tria Lifestyle Coaching, which is aimed at improving the health outcomes for minorities.
We have seen the growth and heard success stories of many professionals, entrepreneurs, doctors all across the world. Amongst these, we have also learned about many women professionals and doctors who have been trying to change the health and wellness aspects of people uniquely with their work, knowledge and expertise. Ever wondered what could have been the reasons behind their exponential rise and success in the competitive industry? Well, there could be innumerable reasons, but Dr Davetta Hammond, who serves as well-known health and emotional advocate, says that their immaculate visions, genuine intent to make a difference in society, compassion and passion have helped a few of them stand apart from the rest. Dr Davetta Hammond, ELI-MP, CPC too, has exuded these qualities and thus has emerged as one of the finest influential figures in the health and wellness sector.
Who is Dr Davetta Hammond, you wonder? Well, this passionate woman, since the very beginning, was attracted towards the idea of helping people improve their health systems. Hence, she jumped into the sector to carve her unique path and help improve the lives of others through her expertise as a health and emotional wellness advocate. She is a wife to a retired marine and mother to four biological children and four bonus children. She did her Master's in Christian Leadership and attained a Doctor of Philosophy Humane Letters degree from Trinity International University of Ambassadors. Apart from this, Dr Davetta Hammond is a Certified Professional Coach (CPC) through the Institute for Professional Excellence in Coaching (IPEC) and Certified Energy Leadership Index™ Master Practitioner (ELI-MP).
Dr Davetta Hammond holds 26 years of operational experience across multi-specialty provider groups and health plans, focusing on diabetes, heart disease and obesity. She helps her clients by providing them with her subject matter expertise in areas like coding operations, medical documentation, provider education and total patient care coaching. For a decade, she has been working relentlessly in the area of provider and patient education and training for ensuring accurate clinical reflection of total patient care and chronic condition disease prevention, adherence and management.
As the President and Founder of "Tria Lifestyle Coaching", Dr Davetta Hammond is driven by her vision to improve the health outcomes for minorities and working around solutions for advancing quality healthcare. She is also a Certified Professional Coder through the Academy of Professional Coders and holds a Specialization in Project Management from the University of Phoenix.
To know more, follow her on Instagram @davettahammond or visit the website.
The Benefits Of Staff Training And Development In Geriatric Care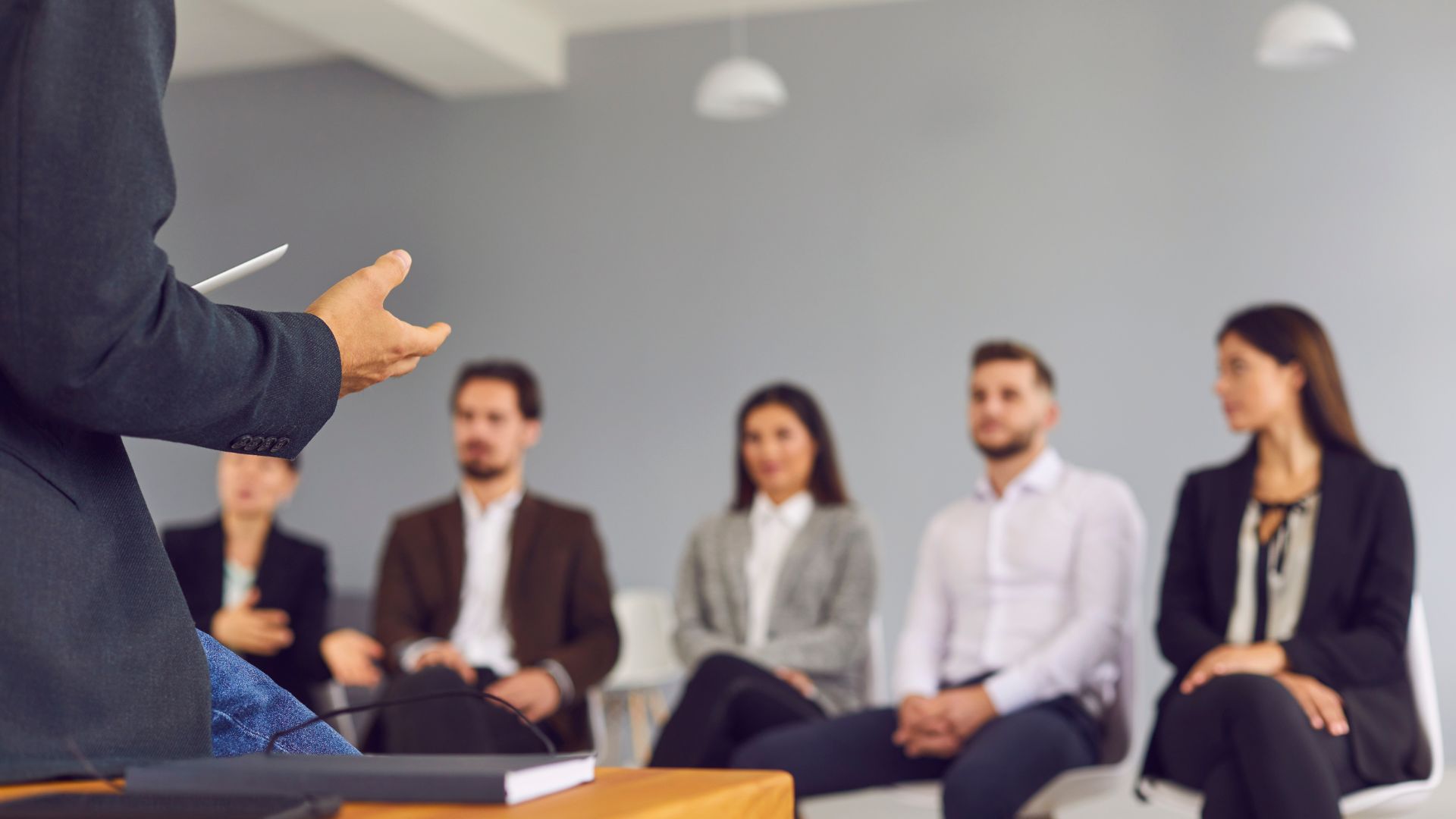 Staff training and development are critical in the senior care industry to ensure high-quality care for elderly patients. As the population ages, the demand for senior care is increasing, and the quality of care provided by staff can significantly affect patients' physical and mental health. Therefore, business owners must invest in staff training and development to ensure optimal patient care and achieve business success. Lisa Winters, New York City, explores the benefits of staff training and development in geriatric care.
Enhance Patient Care
The primary focus of senior care is to provide quality care to elderly patients, and staff training and development contribute to this aspect significantly.
Properly trained staff understand the unique needs of elderly patients, such as medication management, mobility assistance, and specialized therapy. Training ensures staff knows the latest techniques and best practices for geriatric patients.
Staff development also helps employees recognize factors that affect an elder's physical and mental health, enabling them to provide personalized care.
Better Healthcare Outcomes
Proper staff training and development can lead to better healthcare outcomes for seniors. Employees who understand managing chronic health conditions can provide better care and help prevent complications.
Additionally, staff who are trained in fall prevention can reduce the number of falls that occur in the facility, leading to reduced hospitalizations and improved resident health.
Improve Staff Productivity
Training and development allow employees to learn new and refine old skills, making them more productive in their work. Regular training sessions help employees stay updated with new tools or procedures that could help them perform their job more effectively.
Increased productivity eventually translates into better patient care, reduced employee turnover, and improved business operations.
Retain Employees
Staff development programs give employees a sense of career development, vital to retention. Opportunities to advance and broaden their skills through training can motivate employees to stay within the company.
Employers can benefit from reduced staff turnover, improved productivity, and a stable workforce.
Increased Staff Confidence
Training and development can increase employee confidence by providing new skills and knowledge to perform their job correctly.
When properly trained, employees are more willing to take on new responsibilities and more challenging tasks, avoiding mistakes that can lead to poor patient care or safety hazards. Confidence in their abilities improves staff morale, leading to better teamwork and more effective operations.
Improved Communication
Effective communication is crucial in senior care, as employees must work together to meet the needs of residents.
Staff training and development can improve communication skills, helping staff members communicate effectively with residents, families, and coworkers. Improved communication can improve care coordination, increase resident satisfaction, and reduce misunderstandings.
Compliance With Regulations
The geriatric care industry is highly regulated to safeguard patients and the staff. Refresher training on regulatory requirements is essential to avoid violations that could harm patients and result in significant fines.
Training and development around sensitive issues such as patient confidentiality or infection control can also ensure that staff follows the established guidelines, protecting patients from harm.
Reduced Costs
Although investing in staff training and development may seem expensive, it can result in cost savings in the long run when well-trained staff is better equipped to identify potential issues before they become significant problems, reducing the need for expensive interventions.
Improved Reputation
Providing high-quality senior care requires a team of well-trained and knowledgeable staff. When staff are well-trained and developed, this can lead to an improved reputation for the organization providing the care.
Families and seniors are more likely to trust an organization that invests in its staff and provides quality care.
Conclusion
Lisa Winters, New York City, believes staff training and development are central to the success of geriatric care facilities. Investing in employee education can improve patient care and business operations, increase employee retention, higher employee morale, and adherence to regulatory compliance. Business owners should prioritize staff training and development to ensure optimal patient care and provide a supportive work environment.