Meet Dren Starr: Our featured guest Feb 22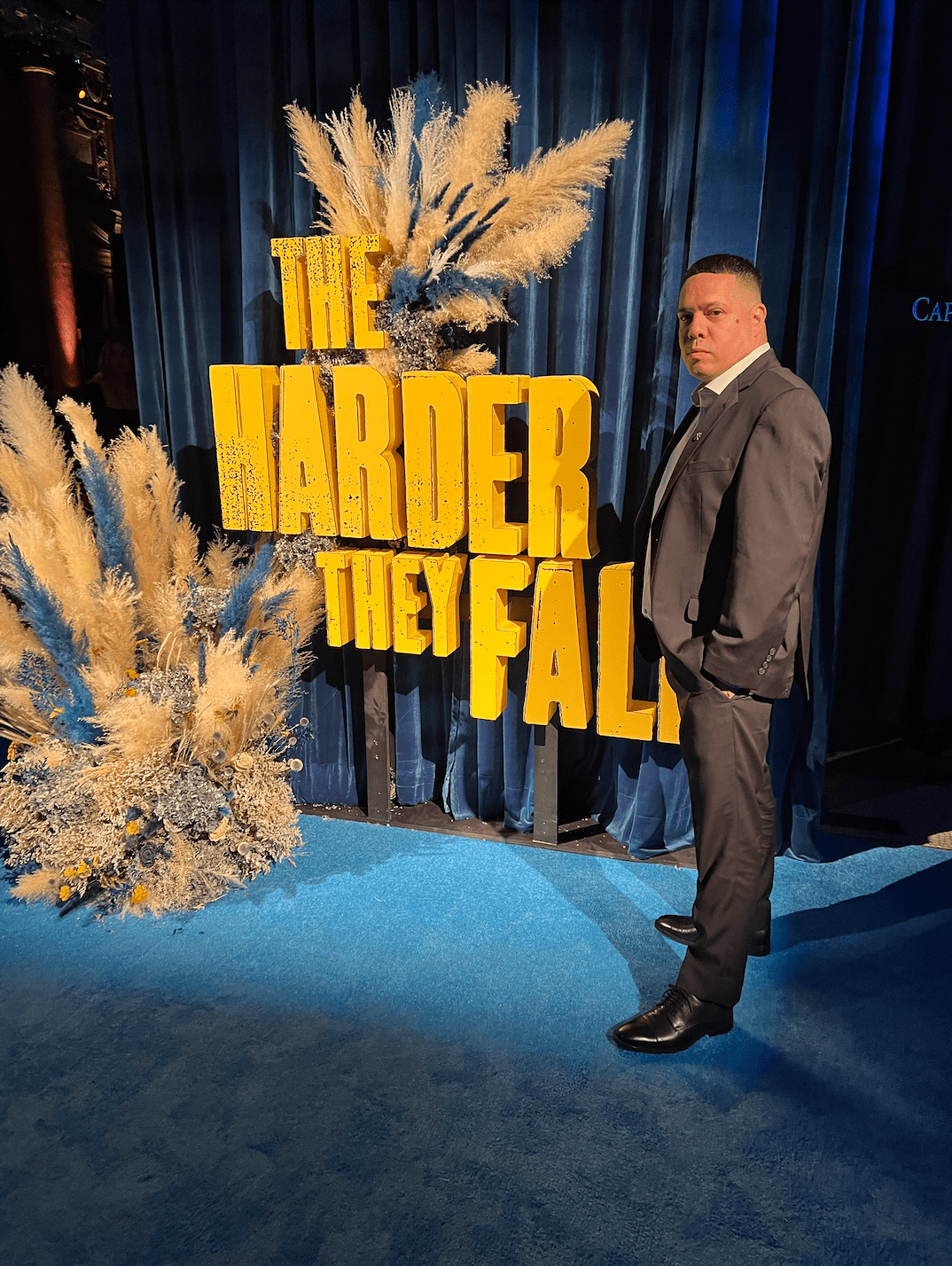 Before the internet became a popular source of entertainment, Dren Starr was among those leading the hip-hop scene primarily through FM radio. Today, 44-year-old Dren Starr, a native of the Lower East Side Manhattan, is making strides in the music and digital marketing industries. He is associated with Roc Nation, D'ussé Cognac, Rolling Loud, and other hip-hop festivals and tours.
Starr, who has three decades of experience in the entertainment industry, can be described as a Music Mogul who has worn many hats as DJ, promoter, producer, recording engineer, plus a tour and artist manager.
He began his entertainment career at age 14 as a deejay. Then at 18, he started his own hip hop radio station in New York City called WBAD Radio 91.9 FM. This was to be a competitor for Hot 97, New York's long-standing and top-rated radio station, and give many upcoming artists a platform. He captured his audience's attention and successfully grew his listening. However, his radio station was later shut down by the Federal Communications Commission (FCC).
Starr then went on to open Pirate Recording Studio, one of the first official studios on the Lower East Side of Manhattan. He went on to start more recording studios around the city, where his role included producer and engineer.
He has worked with top names in the industry, including South Bronx rapper, Big Punisher also called Big Pun. He did an interesting interview with Pun before he passed away in 2000. This interview can be found on YouTube.
Starr also had the opportunity to manage hip hop artists like Terror Squad's Cuban Link, Wu-Tang Clan's Ghostface Killah, and Kinetic 9 of Killarmy, a group affiliated with the Wu-Tang Clan. He also produced controversial mixtapes for rapper Tru Life.
His music career continued to gain momentum as he collaborated and created within the hip-hop industry. But he experienced a slight pause when he served a five-and-a-half-year sentence in the New York State prison for gun possession.
This was enough to set back anyone's career. But because of Starr's hard work over the years, many people were willing to work with him when he was released.
He says, "Do good business, never burn any bridges, stay true to yourself and be humble! People can learn from me that as long as your grind is real and your heart is pure, you will always be good and have a good name in this industry."
After his release, he was faced with adapting to the music industry in the digital age. However, through his willingness to learn and his perseverance, he is mastering the sector where it is today. He uses his social media presence to continue his work in music and marketing. He can be seen on Instagram associating with artists like Fabolous and Meek Mill.
Starr hopes to continue creating opportunities for himself and his family. He is currently committed to developing his brand – LES – and put the community of Lower East Side on the map.
For even more information or to collaborate with Dren Starr, visit his Instagram, www.instagram.com/drenstarr or his official website www.drenstarr.com
Discovering The Influence of Jazz and Soul in Hip-Hop Sampling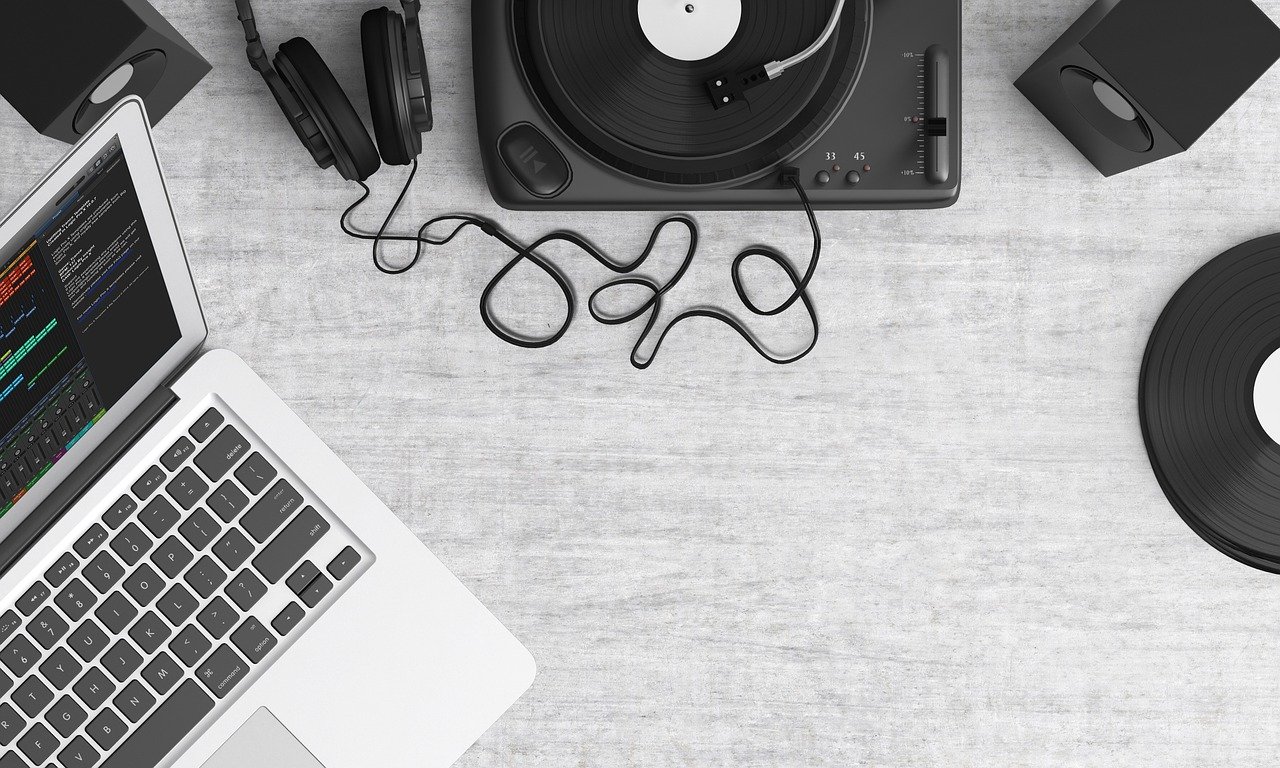 Hip-hop music has taken over the world since its ascension from the streets of the Bronx in New York City. Characterized by its unique blend of poetry, rhythm, and beats, hip-hop has produced some of the world's most iconic musicians and songs. One of the hallmarks of hip-hop music is its creative sampling techniques, which involves using snippets of music from old records to recreate new sounds. But where do these samples come from? And what has been the major influence behind hip-hop sampling?
The answer is jazz and soul music. In this blog post, we'll put jazz and soul music under the microscope as expert Benjy Grinberg explores how these genres have influenced hip-hop sampling.
Jazz Music Influence On Hip-Hop Sampling
Jazz music was a major inspiration behind the early days of hip-hop music. Jazz music was all about improvisation and freestyling, which is very much in the DNA of hip-hop. In the early days of hip-hop, DJs often looped beats from jazz records to create breakbeats, which became the building blocks of early hip-hop music. One of the most sampled jazz artists in hip-hop is none other than the legendary saxophonist John Coltrane. Coltrane's music has been sampled in countless hip-hop songs, and his influence can be felt in the music of many hip-hop icons, including Wu-Tang Clan, Nas, and Kendrick Lamar.
Soul Music Influence On Hip-Hop Sampling
Soul music, on the other hand, was all about emotion and expression. The raw, unfiltered passion of soul music was aptly captured in the sampling techniques of early hip-hop producers. One of the most sampled soul artists in hip-hop is James Brown. Brown's unique blend of funk, soul, rhythm, and blues has been sampled in countless hip-hop tracks. Brown's "Funky Drummer" has become one of the most iconic samples in hip-hop and has been used by everyone from Public Enemy and Run-DMC to Dr. Dre and Kanye West.
Jazz And Soul Music As A Source Of Inspiration For Hip-Hop Sampling
As hip-hop music evolved, so did its sampling techniques. Producers and artists began to look beyond just using samples to create beats but also as a source of inspiration for their lyrics and melodies. Jazz and soul music became fertile ground for this kind of experimentation. Artists like A Tribe Called Quest, De La Soul, and The Roots infused jazz and soul samples into their music, not just for the danceable beats but also to add depth and richness to their lyrics and melodies.
Other Examples Of Jazz And Soul Sampling
Hip-hop's rich history is peppered with countless examples of jazz and soul samples. Some of the most iconic tracks in the genre owe their existence to these tried-and-true sources. One example of hip-hop greatly influenced by these genres is "N.Y. State of Mind" by Nas. The track samples Joe Chambers' "Mind Rain," featuring a haunting and soulful beat with Nas's gritty and introspective lyrics. Another iconic track that has sampled jazz is "Electric Relaxation" by A Tribe Called Quest. The track heavily samples Ronnie Foster's "Mystic Brew," creating a hypnotic and smooth rhythm that complements Q-Tip and Phife Dawg's playful yet insightful lyrics. These songs and many more showcase the versatility and creative genius of hip-hop producers who have skillfully incorporated jazz and soul samples to create a new wave of music.
Final Thoughts
In conclusion, jazz and soul music have significantly influenced hip-hop music. Jazz represents the improvisational spirit and freestyling DNA that runs through hip-hop music, while soul represents the raw, unfiltered emotions that hip-hop music embodies. Jazz and soul music have been sampled and used as inspiration by countless hip-hop producers and artists, and their influence can be felt in the music of some of hip-hop's most iconic names, from Wu-Tang Clan, Nas, and Kendrick Lamar to Public Enemy, Run-DMC, Dr. Dre, and Kanye West. According to Benjy Grinberg, without jazz and soul music, hip-hop music would not be what it is today – a global phenomenon that has influenced not just music but also fashion, art, and culture.