Mega casino projects that failed in Spain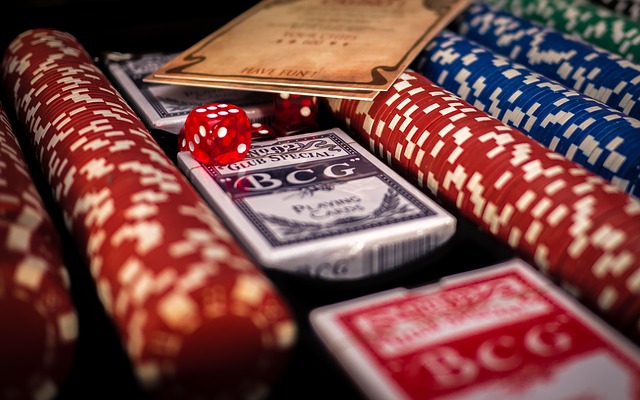 Beautiful casino megaprojects such as the Kingdom of Don Quixote, Gran Scala, and Eurovegas never saw the light of day in Spain. Barcelona World casino, on the other hand, supports a thread of hope that is becoming increasingly fragile. Why? There are no specific reasons for such fiasco, but there are some similar business strategies that could lead to bankruptcy. Another reason that may have affected the giants is a decline in interest among people to visit gambling establishments since online gambling clubs always at hand. For example, you can play top gambling games just by clicking on this link – www.casinonic.com/en-AU/games/top. Anyway, let's take a look at each casino separately.
Kingdom of Don Quixote project in Ciudad Real
The Kingdom of Don Quixote project was presented in 2005. This casino was supposed to have an area of 10,000 square meters, a luxury hotel, a theater for 3,000 spectators, a golf course, 7,000 rooms, and 7,000 permanent jobs. For seasonal work should have involved 11,000 workers. This casino received funding from the gaming giant Caesars, which was supposed to operate the casino under the Harrah's brand. That would be Las Vegas in Ciudad Real.
Negotiations are at an impasse and deadlines have not been met. On December 1, 2011, a meeting of shareholders declared bankruptcy. Caesars said it lost $ 27.1 million on this project.
The Don Quixote project has always been associated with another fiasco – Don Quixote Airport. The total debt amounted to 200 million euros. Sergio Alvarez, president of the Board of Shareholders, then told the local newspaper La Tribuna de Ciudad Real that his goal was to attract investors, seek funding and promote the project.
Gran Scala project between Zaragoza and Huesca
In December 2007, the government of Aragon introduced the Gran Scala project. The promotion company was International Leisure Development (ILD), which promised 32 casinos, seven theme parks, hotels for 25,000 guests, 250 stores, 26,000 direct jobs and nearly 65,000 seasonal. In total, investments amounted to 17,000 million euros.
The place chosen for the development of the Grand Scale project was the Monegros Desert, located between Zaragoza and Huesca. To implement this project, 4,000 hectares of land was needed.
Due to such a large amount of land, plots were acquired from private individuals. The conditions were as follows: owners received from 4 to 10% advance payment. If the investor did not pay the balance until February 2012, then the land was returned to the owners. And so, it happened. International Leisure Development did not pay the balance and the project itself remained only on paper.
Eurovegas Project in Madrid
In 2010, Las Vegas Sands began to be interested in opening a mega-casino complex in Europe. The owner of this company is billionaire Sheldon Adelson. The location of the future casino was considered either in Barcelona or in Madrid. Adelson said that it was Spain that was most suitable for hosting his "Gambling Eden". He planned investment of 18 million euros. 250,000 thousand permanent and seasonal jobs, 12 hotels and restaurants with the ability to serve 50,000 people, several golf courses and 6 casinos with a large area.
Two years later, it was decided that the casino will be located in the capital of Spain. Three options were considered: Paracuellos del Jarama, Valdecarros and Alcorcon. The latter was chosen as the location.
Everything seemed to go smoothly, but delays, changes in the initial numbers, and requests for changes in laws began to appear. So, until 2013, after the resignation of Esperance Aguirre, the project fell apart.
So why these megaprojects closed?
The main groups opposed to the implementation of casino megaprojects were left-wing parties, environmental associations, and organizations against gambling. And the arguments are as follows:
Environmental Impact: This is a model that is contrary to sustainable development.
Gambling-based economic specialization.
Increase negative values.
The emergence of a marginal environment: drugs, mafia, and prostitution.
Low skilled labor.
Changes in laws: projects required changes in the law to meet the interests of the investor. For example, the government of Aragon approved the law on recreation centers of large capacity. For Eurovegas, it was necessary to amend the Tobacco Act, and in the case of Barcelona Word, a tax reduction was approved.
Five Benefits of Studying Disaster Management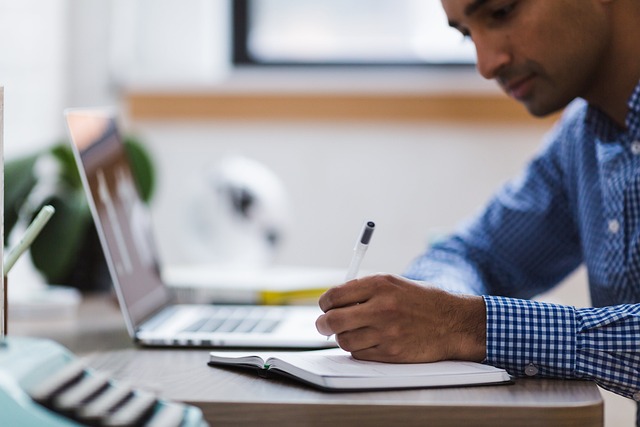 Are you concerned about helping your fellow human beings, especially when they most need it? The pictures and news about floods, earthquakes, and other disasters are horrendous. Even worse is seeing the people in those areas deprived of the basic necessities of life. If you're ready to help limit the negative impacts of such disasters, now is the best time to prepare!
A disaster management degree is one of the best ways to achieve this purpose. It will lead to a career choice that is very demanding but potentially very rewarding as well. 
As a disaster management worker, you will help people most affected by disasters. You will also help disaster-prone groups to prepare and plan for future emergencies. Overall, one can say that this is a specialized area with specific requirements. You require both practical experience and academic qualifications to advance in this field. 
However, is disaster management a suitable career? There are a few factors that influence the desirability of any career path. Personal growth, career growth, self-satisfaction, and a reasonable expected salary are all essential considerations. Without further ado, here's a look at some of the motivations for studying disaster management:
1. Your Work is to Help People
Most people see the effect of disasters on their screens and question why go into disaster management? And you might be one of them now. But a disaster management degree helps you reach out to the affected people more effectively. Yes, everyone can send in donations, prayers, and other forms of aid. However, managing the relief campaigns and actively assisting victims is much more gratifying. This reward alone answers the question. 
Helping victims gain some footing again
When a disaster strikes, many people can lose everything they have. They might not have their homes, loved ones, and means of living anymore. A disaster management worker can directly do a lot for such victims. 
Their degree and experience can help people restore their lives to normalcy. Distributing food and other essentials is just one step. After that, disaster management also helps victims get some source of livelihood, shelter, and whatever they need to piece their life back together. Such efforts also go a long way in assisting victims to recover emotionally from a disaster.
2. It Counts as Highly Skilled Work
If you start working in disaster management with a relevant degree, you are a highly skilled worker. Here are a few reasons why this is so:
You are required to complete formal qualifications, along with technical training sessions
This career path appreciates technical skills as well as experience
Disaster management requires a high skill level that not everyone can achieve
What are the advantages of a highly skilled career? 
The main advantages of such a career, including disaster management, include:
Further opportunities due to one's technical knowledge and expertise
Enhanced experiences while working
Better pay than many other career paths
A feeling of satisfaction due to doing something worthwhile
3. An Exciting Path
Working within a crisis or inside a disaster zone is dangerous but exciting. There might be a lot of chaos sometimes, with extremely changeable situations. 
It can also be very difficult to respond to disasters, so you might have to work on adrenaline half the time. It's all very demanding, but an adventurous soul will probably relish the experiences. 
Not everyone is not a perfect fit for this line of work. The stress and demands can get too much at times, adversely affecting the mental health of many workers. If you relish the idea of helping those in need no matter what, make sure to take a break when you need it.
4. Working in Different Locations
Getting stuck in a dead-end job is no fun. When you get a qualification in disaster management, your career will certainly not be boring. 
Among other factors, one reason for this is that disaster management takes its workers to several different locations. You might visit a metropolitan city one day and a completely rural setting the next. Some disaster management careers might even take you out of your home country. It won't be a vacation, but you will get exposure to many different cultures, lifestyles, work methods, and much more. Overall, you'll probably get a rich and fulfilling experience that's rare in any career choice. 
5. Chances of Growth
With disaster management as your career choice, you have a lot of room for growth. This sector includes large industries operating all over the globe and in all kinds of settings. Many companies and teams always search for a qualified, sincere individual who wants to work in this line. 
If you start at the bottom of the disaster management sector, you may get support and lower-level positions first. It is the perfect time to learn all you can and gain experience within the field. 
As you grow within this sector, you can get better qualifications and experience in the technical areas. Eventually, you can rise in the field and start working on different projects.
If you work smartly, you don't have to get stuck at a certain point in your disaster management career. You can work on the most well-known natural disasters as they happen or focus on lesser-known disasters and build your niche.
Conclusion
Studying disaster management and following a subsequent career might create a great path for many people. The education and experience here will show you how to help people in the worst situations. That path alone can make an individual feel satisfied and happy with their choices.
A disaster management degree will also put you in the highly skilled job category. It usually pays well, with some growth prospects to sweeten the pot. This career may also allow you to travel and get experience in new places. Overall, it seems like studying disaster management can be an exciting and sensible career option. If the above discussion seems interesting, why not check out some relevant courses today?