Miss Universe Catriona Gray Makes Appearance in the UAE for the First Time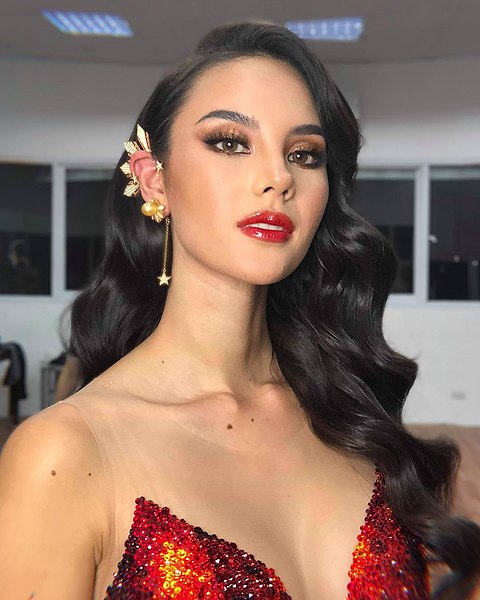 The Filipino beauty won the Miss Universe title last year, and is still the reigning Miss Universe. She hadn't travelled to Dubai before, so her visit to UAE was a new step for her. Her fans loved having here there.
Born in Queensland, Australia, she has Scottish as well as Filipina blood in her. Filipino beauties steal the pageant titles more often. And Gray was the fourth one from Philippines to be crowned Miss Universe.
She also represented her country at both the Miss World as well as the Miss Universe pageant, which is a great honour. And she touched hearts with her own Filipino walk.
Gray was 13 when she first modeled and since then she didn't look back. She is also a formally trained singer, an accomplished martial artist and painter.
But despite all the success she stays humble and tries to make a change. In her interview with Dubai-based Xpedition Magazine, she shared how she wanted to make a change in the world. And how she is going to do it during her reign. And Also after her reign is over.
When asked what she would like to do in Dubai she said "I'm looking forward to experiencing everything: the scenery, the culture, the food. I'm really hoping to do a Desert Safari Dubai tour and to experience the desert at dusk. I think it would be nothing but magical!"
Catriona Gray attended a fashion night in September 19, at BurJuman mall, which featured 10 Dubai-based designers showcasing their latest collection. On 20th she attended an Xpedition Annual Gala. The gala was hosted by the Dubai-based Xpedition Magazine. Which helped raise funds for Smile Train. And Smile Train is a charity that provides corrective surgery for children with cleft lips and palates
Gray is passionate about changing the world for good. She is driven and hardworking. And she promised not to give up the good work even after her reign.
Break Media: Giving a lifetime opportunity to up & coming artists with their entertainment company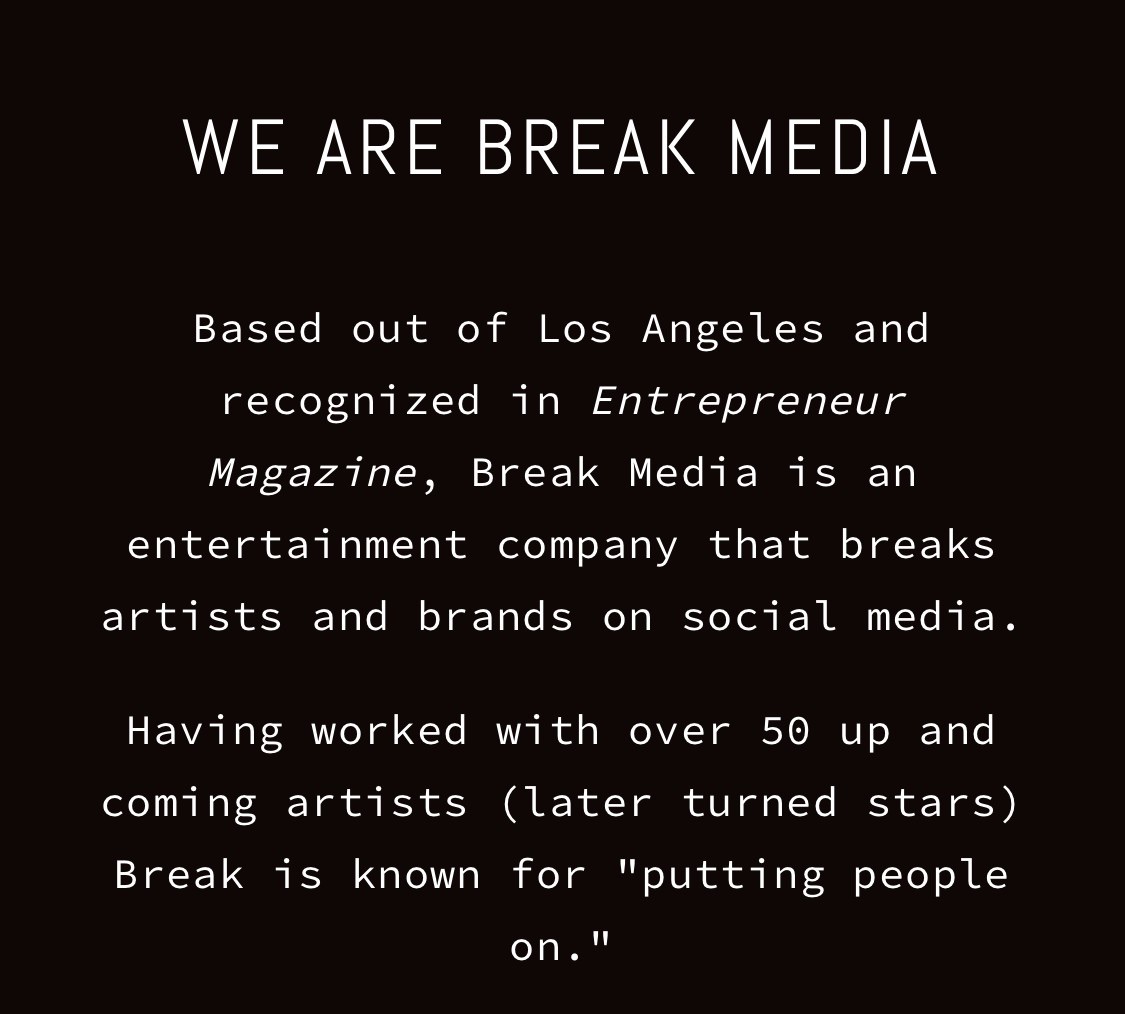 Considered to be the best in the USA, Joey Hickson's Break Media is both learning & a path-breaking platform for artists.
The way the world of social media has seen a rise, especially in the past few years is staggering. The number of people who have joined the bandwagon on social media is incredible knowing the various opportunities & admiration that the online platform offers an individual. When you are aware of such advantages of the medium, it is natural that some companies use the same to provide opportunities to clients who associate with them. Break Media by Joey Hickson is one of the best entertainment companies in the US that works for the growth & betterment of up & coming artists, athletes & influencers, who have talents that the world must know about.
Break Media is a visionary company created by Joey Hickson that provides the ultimate solutions to many artists & influencers across the world looking to get a chance of their lifetime to showcase their talents globally. Hickson, who is also a renowned social media influencer in the US, knows how to effectively use social media platforms to carve a path for talented youngsters & give them a platform which can turn out to be fruitful for their careers.
Hickson's company works for placing these talented people in front of huge audiences by helping them create an image on social media & in the outside world. The social media world is already crowded with many such similar companies & to still make a special place in the online world is something Hickson has achieved with his determination & hard work. Break Media is also unique because the work they do for influencers & artists; they do not claim any credit for their increasing popularity amongst the masses & the classes.
Today with his consistent efforts, Hickson has been able to take Break Media to the peak of the media industry, which is popularly recognised as a company that guides & supports talented artists & influencers.
Providing top services in influencer personality management, music promotion, collaborations on the agency's 350 million network & many more such amazing services, Break Media has been successful in giving a break to artists worldwide. Looking at the rate the agency is growing along with its clients, it won't come as a surprise if the agency develops many other things through social media platforms for the artists & influencers.
If you too wish to make your dreams a reality, you can connect with them on Instagram @break or can visit their
Website : breakmedia.us
Instagram : https://instagram.com/break