Naman Arora gives many reasons why investing in the digital medium is a win-win situation for the businesses
Regardless of the sector or the industry, to sustain on the commercial grounds, it is important to embrace the latest technological advancements and digital trends. For staying relevant in the race, businesses are now investing a lot of time, energy and money in digital transformation strategies. Sharing views on the same, digital expert Naman Arora gives a few reasons for investing in the digital medium.
The founder of 'Data Art Information Technology' believes that there has been a gradual shift in consumer's preferences. Giving an example, he stated that newspapers have now made a transition as people prefer reading e-newspapers and e-magazines. "The hunger for visual content has increased, and it has seen the rise of many digital channels and platforms. Content consumption over the digital domain has helped many channels to reach a wider audience", quoted Arora.
According to Naman, another reason to invest in digital technology is the mobile-centric mindset of the people. As per the studies, more than 60% of users use smartphones while sleeping and keep them next to their bed. Naman says that by investing in mobile offerings and content creation, any business or an individual can make good money through the internet. "Social media is one key reason behind the acceleration of businesses in the digital space", added Arora. Looking at the growth of digitalization, his company offers an array of services.
To name a few, it provides services like social media app development and management, network services, infrastructure, software development, web development, marketing, data classification and analysis. Apart from this, his company creates custom software for the other companies that helps them to interact with the audience efficiently. Moreover, the Delhi-based agency helped many companies by providing digital solutions and interactions during the COVID-19 pandemic. Looking at this ever-growing trend, Naman stated that every business must embrace digital transformation before it gets too late.
Design the Life of Your Dreams with Entrepreneur Burton Hughes'sSix Assets of Alignment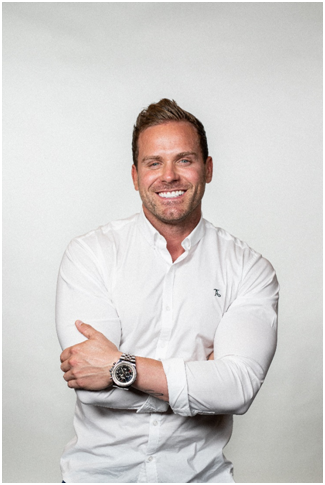 Leading a balanced life is hard. Every day, we have so many things competing for our attention: kids, spouses, parents, work, school, household duties, and on and on it goes. How is one supposed to find balance in all of this chaos?
I'll let you in on a secret: you can't. The secret to life isn't balanced at all, because that's impossible to find.
The secret lies in finding alignment instead.
Finding balance in your life is a myth; it is humanly impossible to divide your energy and efforts equally between every aspect of your life. Some areas will require more attention than others; other areas can be left dormant for a while as you focus your energy elsewhere. What's important is to schedule in time to work on what fuels you and what's necessary to keep you going.
But how can you do that? And what on earth does alignment have to do with getting through each day with some measure of success and sanity?
I've come up with the six assets of alignment that have become my guiding stars. They are the things that help me prioritize my day-to-day tasks and ensure that I will emerge from each day successful, invigorated, and ready to do it all again the next day…and all the days after that.
Are you ready to unlock all that aligning your life has to offer? Let's chat a bit about my six assets alignment so you can start thinking about how they can help you find the success you dream of.
Mindset
How many times do you look at your to-do list every morning and feel overwhelmed, discouraged, stressed, or anxious? The key to remedying this lies within your mindset. The thing that will set you apart from the crowd is knowing how to harness those emotions and flip them on their head to serve you instead of enslaving you.
Instead of considering all you have to do, and how much of it is out of your control, focus on that which you can control: your attitude and your response to each task before you. Take everything one step at a time and refuse to give in to the feeling of overwhelming.
Faith
Not everyone is a person of faith, but if you are, tap into the reassurance that the belief in a power greater than you provide. None of us is meant to walk this earth alone, and while friends and family are great, sometimes you just need to say a little prayer before going about your day.
Family
The memorable moments I share with my family have kept me going through even the darkest, most stressful times. But I wouldn't have those memories to fall back on if I had allowed my stress, busyness or anxiety to steal that joy. Prioritize sharing life with the people you love, and pour intentional time and effort into your relationships on a regular basis – whether that's with your family, spouse, roommates or close friends.