Naman Arora gives many reasons why investing in the digital medium is a win-win situation for the businesses
Regardless of the sector or the industry, to sustain on the commercial grounds, it is important to embrace the latest technological advancements and digital trends. For staying relevant in the race, businesses are now investing a lot of time, energy and money in digital transformation strategies. Sharing views on the same, digital expert Naman Arora gives a few reasons for investing in the digital medium.
The founder of 'Data Art Information Technology' believes that there has been a gradual shift in consumer's preferences. Giving an example, he stated that newspapers have now made a transition as people prefer reading e-newspapers and e-magazines. "The hunger for visual content has increased, and it has seen the rise of many digital channels and platforms. Content consumption over the digital domain has helped many channels to reach a wider audience", quoted Arora.
According to Naman, another reason to invest in digital technology is the mobile-centric mindset of the people. As per the studies, more than 60% of users use smartphones while sleeping and keep them next to their bed. Naman says that by investing in mobile offerings and content creation, any business or an individual can make good money through the internet. "Social media is one key reason behind the acceleration of businesses in the digital space", added Arora. Looking at the growth of digitalization, his company offers an array of services.
To name a few, it provides services like social media app development and management, network services, infrastructure, software development, web development, marketing, data classification and analysis. Apart from this, his company creates custom software for the other companies that helps them to interact with the audience efficiently. Moreover, the Delhi-based agency helped many companies by providing digital solutions and interactions during the COVID-19 pandemic. Looking at this ever-growing trend, Naman stated that every business must embrace digital transformation before it gets too late.
Hassan Chowdhury, An Innovative and Ambitious Young Entrepreneur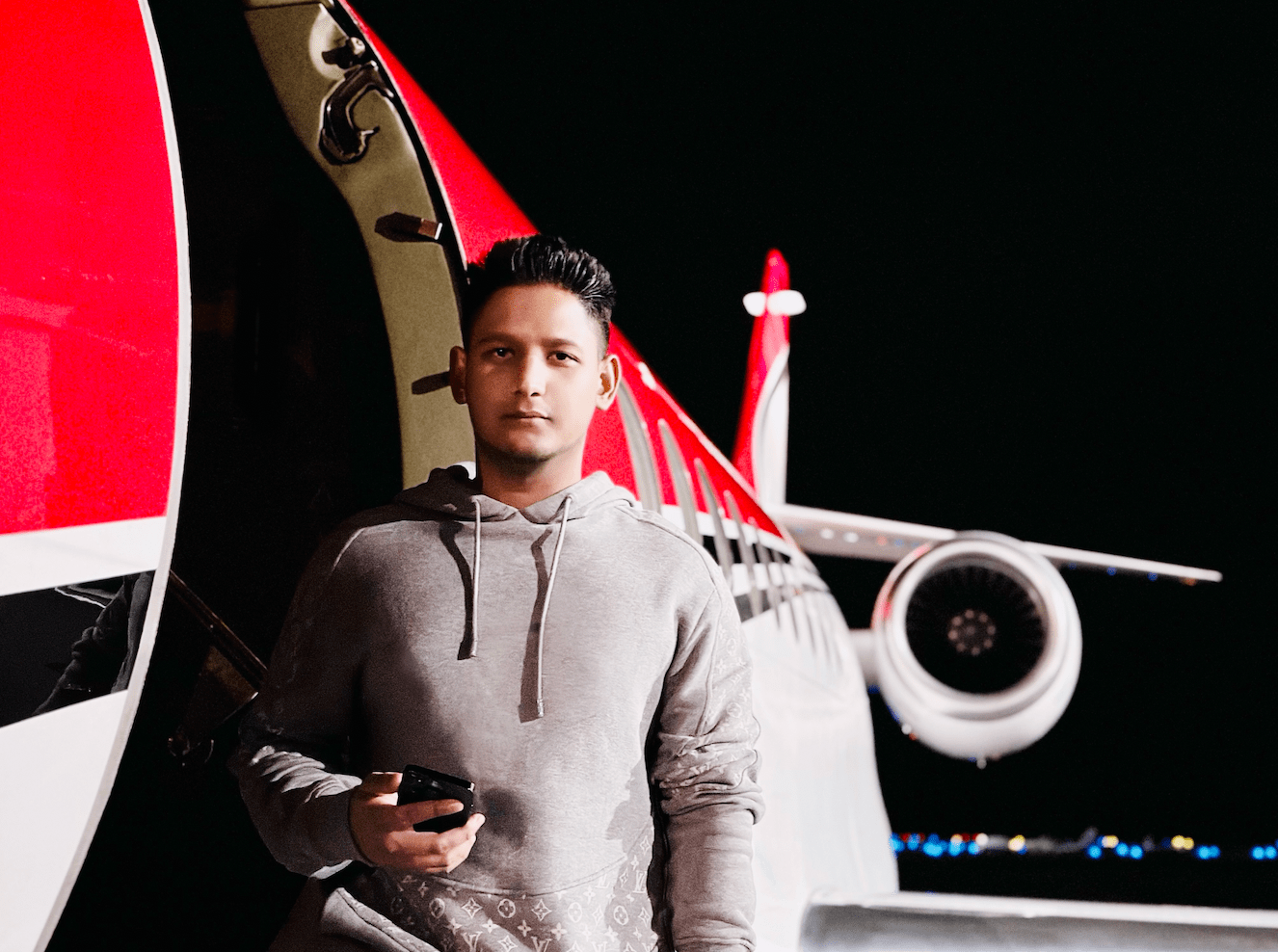 Hassan Chowdhury is already building a name for himself in the luxury hospitality and real estate industries despite being only 26 years old. He has accomplished remarkable success in a relatively short time, and as a result, he has firmly established himself as one of the most successful businesspeople in the United States.
Hassan was born in Houston, Texas, and raised there by parents who are both extremely successful businesspeople in their own right. Hassan was motivated to pursue his business dreams by watching his parents run multiple manufacturing plants for make up and make up brands for the past 45 years. This example of success was the driving force behind Hassan's decision to pursue his entrepreneurial goals. His parents taught him at an early age the values of the necessity of hard work, devotion, and ambition. They took him on travels all around the world as he became older to show him the significance of different cultures and experiences in other parts of the world. Hassan was on one of these travels when he first realized he had a deep interest in hospitality and high-end lifestyles.
He founded his own hospitality company in New York after college. He collaborates with some of the city's most well-known nightclubs to host events, including Lavo Nightclub and Fleur Room Rooftop. However, the chaos caused by the COVID-19 pandemic in the hospitality business was a direct result of this epidemic. Hassan did not throw up the towel but viewed this as an opportunity to extend his business into the luxury real estate industry. Shortly after establishing Bouge Villas, a prestigious real estate firm with headquarters in Miami, Florida, he began purchasing real estate in the area. He gave each home its one-of-a-kind design and then put them up for rent on a short-term basis.
As the constraints on COVID-19 were loosened, he saw his business go from strength to strength. After that, he broadened his real estate holdings to include homes in other cities, such as the Hamptons in New York, Fort Lauderdale Beach in Florida, Tulum in Mexico, and Cartagena in Colombia. Soon, he will also expand to Nashville, Tennessee, and Dubai, United Arab Emirates. However, Hassan didn't stop there and continued. In addition, he established his very own Private Members Club, the MetaFly Club, in collaboration with M2Jets to provide customers with access to luxury private flying and additional hospitality advantages. In the middle of 2023, it will be the first Private Jet Company to provide membership denominated in NFT.
The long hours of labor, unwavering commitment, and lofty goals that Hassan put in allowed him to achieve his goals. He has also demonstrated that it is possible to make the most of even the most challenging circumstances so long as one has the appropriate mentality and attitude. His objective is to achieve worldwide renown for providing the highest level of hospitality that is humanly possible to his customers. Hassan is optimistic about the future. He has big ambitions to continue growing Bouge Villas and MetaFly Club while preserving his status as one of the most successful business owners in the United States. Follow @hassanc.official on Instagram to keep up with Hassan's progress. His story of hard work and determination is sure to serve as inspiration to many aspiring young businesses.