Nano Jewelry is Devoted to Islamic Necklaces with a Print of Ayat al-Kursi Verses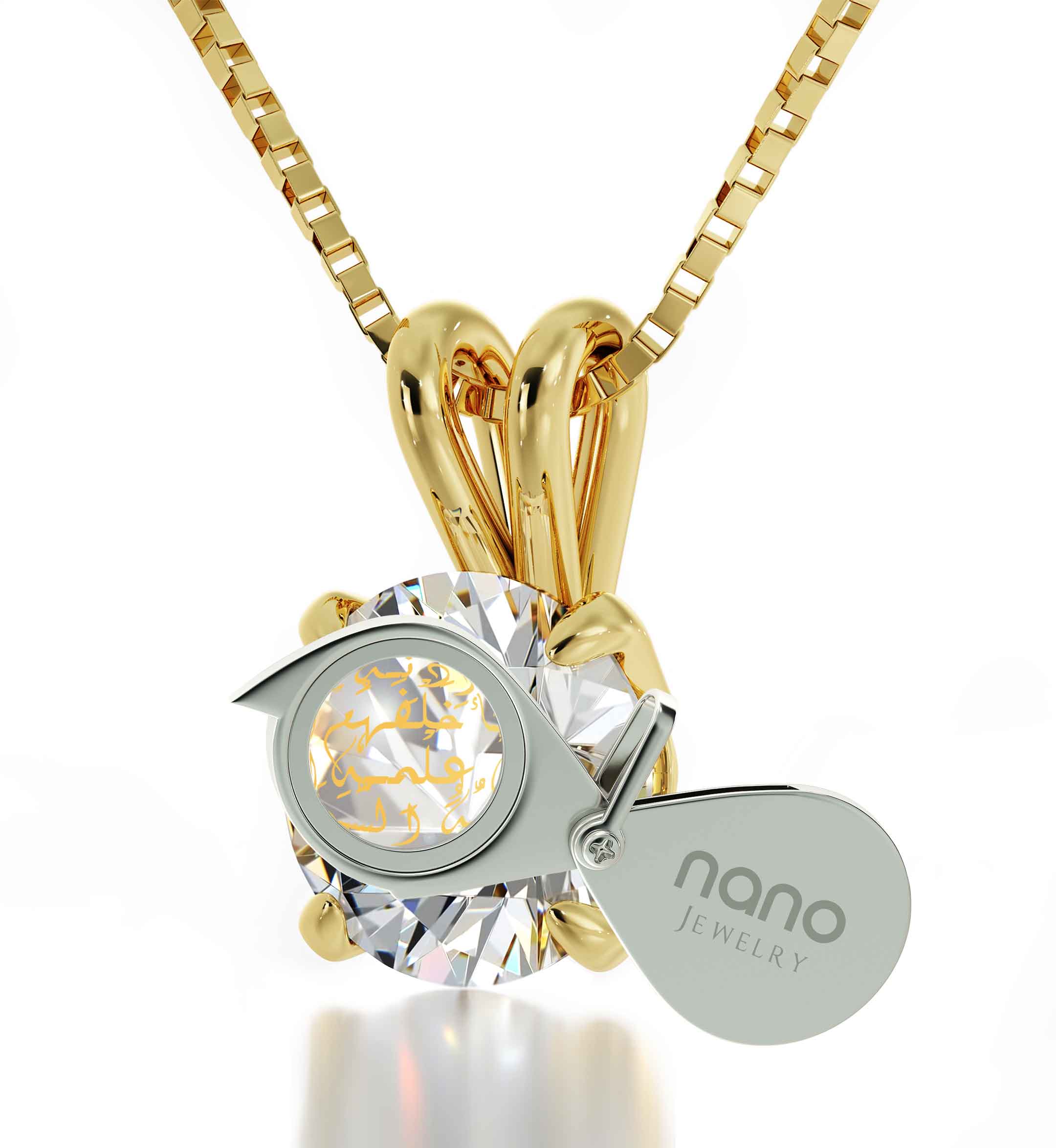 Nano Jewelry's every piece of ornament speaks thousands of words. The jeweler has developed such a technology that is allowing him to write in pure 24k gold jewelry stones. Nano Jewelry is getting popularity for designing Islamic jewelry with a print of koranic verse known as Ayat al-Kursi or Ayataul Kursi. This verse is the most recited and well known of the Quran in the Islamic world. The jewelry of Nano Jeweler is speaking through every verse about Allah the all-powerful and merciful.
The jeweler has designed Ayatul Kursi Necklace for Islamic people and the people are buying them to gift someone they love and respect more. Nano Jewelry is making gold something more valuable by allowing people to worship their merciful Allah. People are also purchasing Quran necklaces to pursue in the way of faith and creativity. Nano Jewelry has also created the Muslim Necklace with Ayatul Kursi inscription. The verses are inscribed on a small onyx tablet held to a stylish Figaro chain by a set of gilded prongs.
Nano Jewelry is designing Islamic jewelry with more than just one frame design. It is adding solid silver picture frame version to manage the artful frame. Women often shy away from showing their religious devotion. Nano Jewelry is suitable for such women easily. It has a collection of feminine designs which incorporates the Ayatul Kursi and particular Arabic gold necklace.
Fitness Dating Brand, FITFCK, Expand Into Influencer Management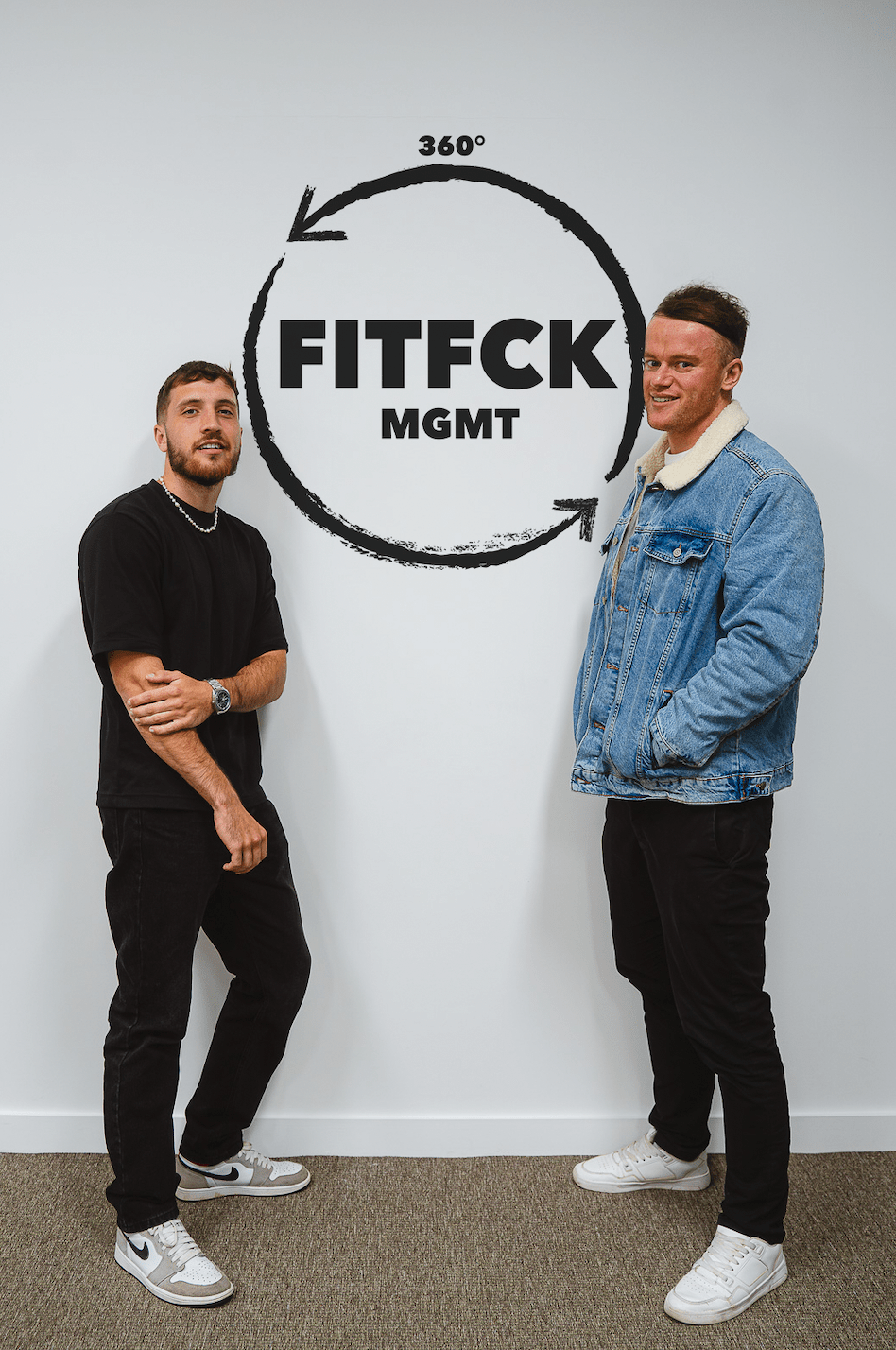 Fitness dating brand, FITFCK, recently announced the launch of their management company "FITFCK MGMT". The company, which recently announced the launch of its £5m A Round investment raise is looking to expand on their brand growth by offering content creators of all niches and brands a full 360 lifestyle management service.
Rebranded in March 2022, the recently featured BBC News company has emerged as the leading brand for gym goers that are looking to make new connections – whether through IRL fitness dating events or online dating experiences. To accompany its strong digital product suite, FITFCK is now developing a series of consumer products to further enhance their brand power, with the most recent being a holistic management company for content creators and brands.
FITFCK Founder and UK Government Enterprise Advisor, Jamie says: "Having worked closely with content creators for the last eighteen months since our relaunch, this addition made nothing but complete sense to me. As a management service, you should be looking at improving all angles of your clients life – not just quick brand deals for a few quid. We are looking to offer a 360 lifestyle approach where we assist our clients with everything from their income, branding, business advisory, PR, legalities and more – all under the FITFCK brand umbrella."
To continue its ruthless chase of becoming the largest omni-channel community for dating, relationships, casual meets and friendships, FITFCK will be looking to embed the management service into members of their ever growing community which already includes a number of high profile content creators.
The first creator to be signed under the label is Santino Valentino, a fitness content creator boasting over 70,000 followers across platforms. Valentino states; "I have known Jamie for a few months now and have felt nothing but constant support from himself and the rest of the FITFCK team. Having seen where they have taken the brand in such a short space of time, I am hoping they can do the same for me. I am really looking forward to seeing where we can take this whilst learning under Jamie and Callum simultaneously"
FITFCK MGMT athlete manager Callum Roberts added: "At the core of every FITFCK movement is the care we have for our community. This ethos is something that we will be looking to reflect in the management company. Hyper-focused care for our clients where they know they feel valued and at ease with us. We are not looking to just improve our client's income, we are looking to improve their lifestyle"
If you are looking to work with FITFCK MGMT, you can contact the team at support@fitfck.co.uk for more information.