Neon Funding Review: Bad Idea For Credit Card Debt Consolidation?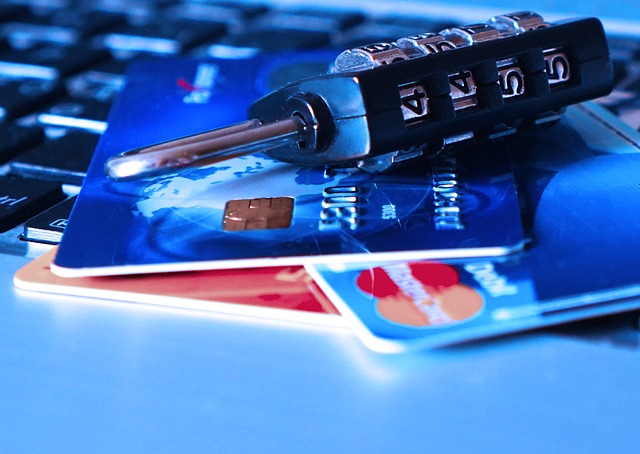 Neon Funding debt has joined Cobalt Advisors and Saxton Associates in flooding the market with debt consolidation and personal loan offers in the mail. The problem is that the terms and conditions are at the very least confusing, and possibly even suspect. The interest rates are so low that you would have to have near-perfect credit to be approved for one of their offers. Best 2019 Reviews, the personal finance review site, has been following Neon Funding, Cobalt Advisors, Saxton Associates, Hornet Partners, Piper Funding, Carina Advisors, Corey Advisors, Pennon Partners, Jayhawk Advisors, Clay Advisors, Colony Associates, and Pine Advisors, etc.).
If you have debt on several credit cards, it can be quite a hassle to pay off your credit card balances. Apart from the stress regarding making the debt payments on time, you also have to worry about earning enough money to make your monthly payments.
Here's an option that can eliminate your credit card debt.
What Is Credit Card Debt Consolidation?
Credit card debt consolidation combines multiple bills from different credit card companies, having separate balances and payment dates. These balances are simplified and merged into a single payment.
Such an approach is an effective way to get out of credit card debt. Hence, a credit card debt consolidation allows you to put your money in reducing the principal amount, rather than wasting your money on high-interest rates.
What Options Do You Have for Credit Card Debt Consolidation?
You can consolidate your credit card debt by adopting three strategies. You can adapt to two of them by refinancing to pay your previous credit card balances. The third method is to get assistance from a professional credit card counselor. Here's how they work:
1. Credit Card Balance Transfer
If you have the resources to pay off your debt in a short period, opt for a credit card balance transfer. This strategy is ideal if you have a limited amount of debt and an impressive credit score.
This form of credit card debt consolidation moves your current balances to a new balance transfer credit card. In this way, you get 0% APR for an introductory period. This allows you to reduce your debt without paying any interest charges for a certain period.
However, if the introductory period ends and you have not paid your debt yet, then you can expect an unusually higher interest rate from this point. Some people get a more extended introductory period due to their higher score.
2. Debt Consolidation Loan
Secured loans are often sought-after to pay a low-interest rate. If you don't want to put anything as collateral, then you can apply for an unsecured personal loan. If you have a high credit score, then this type of credit card debt consolidation offers a low-interest rate. You can use a personal loan to pay for your credit card balances.
3. Debt Management Program
Through this strategy, you meet with a certified credit counselor. They review your financial outlook, such as debt-to-interest ratio or credit rating. Next, they design a tailored repayment plan—one that you can easily afford. They will also negotiate with your creditors on your behalf. Their experience is key to reducing your interest charges to a manageable extent.
Do keep in mind that even though your counselor deals with your creditors, you still owe money to the original creditors, not the counselor.
What Are the Common Mistakes of Credit Card Debt Consolidation?
Mostly, people fall into certain traps while consolidating their credit card loan. Here's how you can avoid them.
1. Assess the Risk That Comes in Converting an Unsecured Debt to a Secured One
Usually, credit cards are unsecured debt .i.e. if you default, there is no collateral as a protective measure for the creditor. With a secured debt, you can use an asset, such as a home as collateral. In this scenario, if you can't pay your loan, your home's ownership is transferred to your lender.
There is a lot of support for home equity loans when it comes to consolidating debt. By taking this loan, you convert your unsecured debt into a secured one. Unlike before, if you default again, the foreclosure risk looms over your head.
Solution: Leave unsecured debt as it is. There's no need to convert it into a secured one. There are several other ways to consolidate your debt and gain favorable interest rates. 
2. Be Wary Of the Costs
Often, consolidating your credit card debt has certain costs linked to it. Some charges are the standard part of the procedure.
On the other hand, high costs are also possible to emerge from these loans. All the money that you were saving with a reduced interest rate is now going into the payment of these exorbitant expenses.
Solution: Other than some normal fees, try your best to avoid paying too much for the fees of your credit card consolidation loan.
3. Don't Mix Up Debt Consolidation with Debt Settlement
This is one of the biggest misconceptions related to credit card debt consolidation. Keep this in mind to differentiate them:
Credit card consolidation is used to wipe out all your borrowed amounts to minimize damage to your credit rating.
Debt settlement allows you to pay a lump sum, less than what you owe. Thus, the debt is 'settled'. But it adds a negative remark to your credit history, which can remain there for seven years. It does not

help you erase your debt

entirely.
Solution: Choose debt settlement to pay off your debt only when other options like debt consolidation have failed. Also, avoid the debt settlement route if you want to keep a good credit profile.
4. Go Through Your Credit Report
Work on a plan that describes your debt repayment strategy. When it is completed, review your credit report closely. As a rule of thumb, a creditor should get in touch with the credit bureaus and communicate to them that your account is current or paid. However, mistakes occur frequently, especially when you have just seen the back of financial hardship. It is now your responsibility to read your credit report and evaluate if it is up to date, identifying and correcting the old errors.
Solution: Download your credit reports from the Internet for free. Have a lookout for the following:
Check that your account details are updated and show zero balances.

Those who are using a debt management program should maintain their credit history for all accounts and prove that you made timely payments.

Your account statuses should be set to current.
Why use custom web development? Why is it better to use ready-made CMS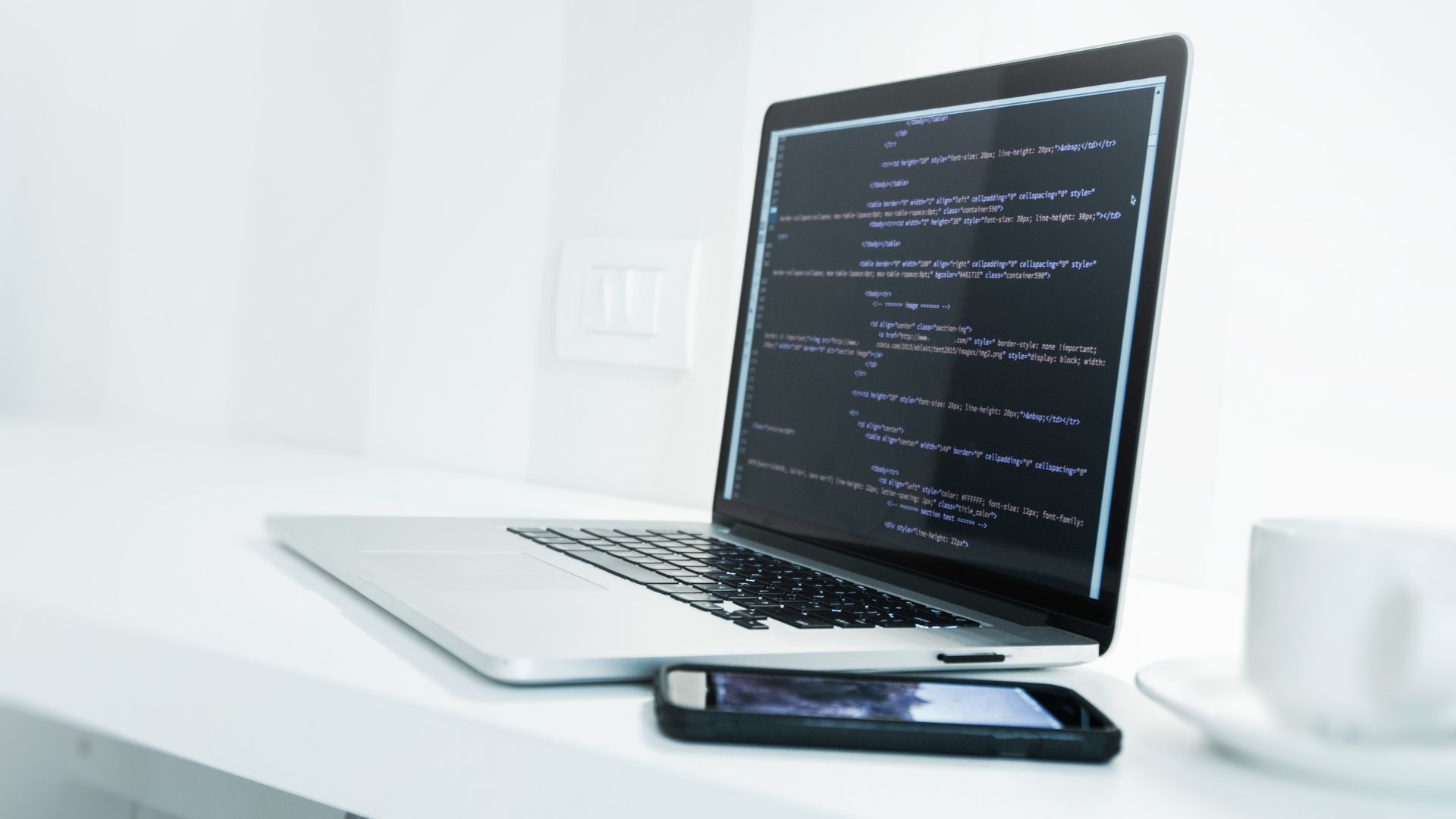 Custom web application development is not only good branding. It is also a great tool for communication between company and customer and much more enjoyable for both. Apps extend an expanse to portable and mobile gadgets' ability to provide seamless expansion of the scope with which companies can serve to consumers online. Interface of the application should be attractive and comfortable in use. Moreover, it should have a unique identity, which reflects the company's branding message and helps to establish emotional connection with customers. Custom-made design and development increase user engagement and distinguish a company from the competition.
But using off-the-shelf solutions might be the best choice for the companies, which are just starting their web journey due to its cost efficiency. In this article we will define pros and cons of custom web development compared to SaaS products. 
Digital innovation is a critical component of modern business development. Business leaders usually face a choice between using off-the-shelf solutions (SaaS) and designing custom ones. The former offer a high degree of reliability at a lower price tag. However, SaaS products may lack critical features that are necessary for meeting the company's requirements.
Custom web development company services VS SaaS CMS: pros and cons
It is common for small businesses to rely on SaaS as a lower-budget alternative. But as a business grows, so do its demands for software. For example, companies might need to manage more resources, and SaaS is unable to meet the increasing needs.
Custom development allows the implementation of solutions that match the very particular company's needs. The decision to go with it can stem from the rising number of employees, new locations, or new markets. With SaaS, companies have to deal with the one-size-fits-all approach, facing limitations in different access levels, feature customization, etc.
When choosing custom web development services, it's important to find the right provider who will understand the company's structure and goals.
Pros and cons of SaaS products
The nature of SaaS reveals its strengths and weaknesses. A cheaper solution also means weaker control over it. Take a look at the table below to learn about the pros and cons of SaaS products:
Pros:
Cost efficiency.

Reliability and maintenance.
Automated updates.
Data protection.
Cons:
Limited customization.

Limited control.
Limited scalability.
Security concerns.
Pros and cons of custom web development services
Having a customized app addresses specific company needs. It allows businesses to create unique features based on their requirements and add all the integrations they need. Plus, such solutions can be more secure. For instance, a company may have an offline copy of data, protected from external attacks.
Pros:
Customization capabilities.

High flexibility.
High security level.
Unique features as competitive advantages.
Cons:
Large investments.

Resource-intensive.
Not automated.
Security risks.
Who needs custom development?
When a business has specific needs, it's best to choose custom software app development. It also makes sense in the following cases:
A company is planning to use this software for various projects and demands functionality variation from one project to another.

A business is scaling.
A company has its own development team with sufficient expertise to implement a required solution.
A business has already used a SaaS product that doesn't match the needs.
Being a custom web development firm, TRIARE builds scalable and secure apps for businesses of different industries, be it edtech, healthcare, or ecommerce. Our mobile app development team has created dozens of native and cross-platform solutions used all over the world. In services our company offers we take aim at custom-made approach. It enables a business to build a site focused on delivering real business results via an optimal structure and user experience. 
Starting from planning, implementing, monitoring, communicating and finally delivering the completed project before the deadline, we ensure quality at each step. We take care of post-release maintenance and support, so you shouldn't worry about security risks.