Neon Funding Review: Bad Idea For Credit Card Debt Consolidation?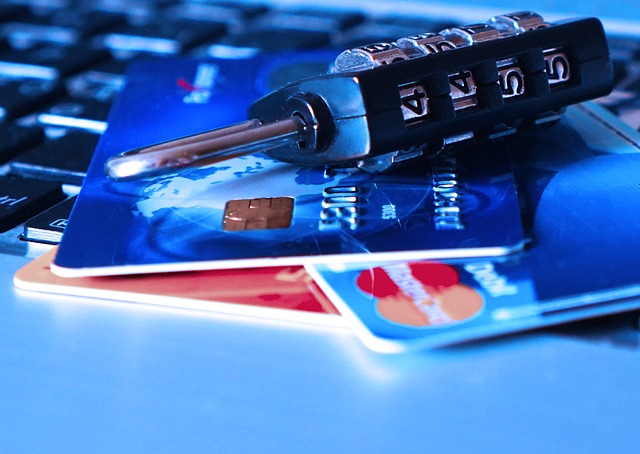 Neon Funding debt has joined Cobalt Advisors and Saxton Associates in flooding the market with debt consolidation and personal loan offers in the mail. The problem is that the terms and conditions are at the very least confusing, and possibly even suspect. The interest rates are so low that you would have to have near-perfect credit to be approved for one of their offers. Best 2019 Reviews, the personal finance review site, has been following Neon Funding, Cobalt Advisors, Saxton Associates, Hornet Partners, Piper Funding, Carina Advisors, Corey Advisors, Pennon Partners, Jayhawk Advisors, Clay Advisors, Colony Associates, and Pine Advisors, etc.).
If you have debt on several credit cards, it can be quite a hassle to pay off your credit card balances. Apart from the stress regarding making the debt payments on time, you also have to worry about earning enough money to make your monthly payments.
Here's an option that can eliminate your credit card debt.
What Is Credit Card Debt Consolidation?
Credit card debt consolidation combines multiple bills from different credit card companies, having separate balances and payment dates. These balances are simplified and merged into a single payment.
Such an approach is an effective way to get out of credit card debt. Hence, a credit card debt consolidation allows you to put your money in reducing the principal amount, rather than wasting your money on high-interest rates.
What Options Do You Have for Credit Card Debt Consolidation?
You can consolidate your credit card debt by adopting three strategies. You can adapt to two of them by refinancing to pay your previous credit card balances. The third method is to get assistance from a professional credit card counselor. Here's how they work:
1. Credit Card Balance Transfer
If you have the resources to pay off your debt in a short period, opt for a credit card balance transfer. This strategy is ideal if you have a limited amount of debt and an impressive credit score.
This form of credit card debt consolidation moves your current balances to a new balance transfer credit card. In this way, you get 0% APR for an introductory period. This allows you to reduce your debt without paying any interest charges for a certain period.
However, if the introductory period ends and you have not paid your debt yet, then you can expect an unusually higher interest rate from this point. Some people get a more extended introductory period due to their higher score.
2. Debt Consolidation Loan
Secured loans are often sought-after to pay a low-interest rate. If you don't want to put anything as collateral, then you can apply for an unsecured personal loan. If you have a high credit score, then this type of credit card debt consolidation offers a low-interest rate. You can use a personal loan to pay for your credit card balances.
3. Debt Management Program
Through this strategy, you meet with a certified credit counselor. They review your financial outlook, such as debt-to-interest ratio or credit rating. Next, they design a tailored repayment plan—one that you can easily afford. They will also negotiate with your creditors on your behalf. Their experience is key to reducing your interest charges to a manageable extent.
Do keep in mind that even though your counselor deals with your creditors, you still owe money to the original creditors, not the counselor.
What Are the Common Mistakes of Credit Card Debt Consolidation?
Mostly, people fall into certain traps while consolidating their credit card loan. Here's how you can avoid them.
1. Assess the Risk That Comes in Converting an Unsecured Debt to a Secured One
Usually, credit cards are unsecured debt .i.e. if you default, there is no collateral as a protective measure for the creditor. With a secured debt, you can use an asset, such as a home as collateral. In this scenario, if you can't pay your loan, your home's ownership is transferred to your lender.
There is a lot of support for home equity loans when it comes to consolidating debt. By taking this loan, you convert your unsecured debt into a secured one. Unlike before, if you default again, the foreclosure risk looms over your head.
Solution: Leave unsecured debt as it is. There's no need to convert it into a secured one. There are several other ways to consolidate your debt and gain favorable interest rates. 
2. Be Wary Of the Costs
Often, consolidating your credit card debt has certain costs linked to it. Some charges are the standard part of the procedure.
On the other hand, high costs are also possible to emerge from these loans. All the money that you were saving with a reduced interest rate is now going into the payment of these exorbitant expenses.
Solution: Other than some normal fees, try your best to avoid paying too much for the fees of your credit card consolidation loan.
3. Don't Mix Up Debt Consolidation with Debt Settlement
This is one of the biggest misconceptions related to credit card debt consolidation. Keep this in mind to differentiate them:
Credit card consolidation is used to wipe out all your borrowed amounts to minimize damage to your credit rating.
Debt settlement allows you to pay a lump sum, less than what you owe. Thus, the debt is 'settled'. But it adds a negative remark to your credit history, which can remain there for seven years. It does not

help you erase your debt

entirely.
Solution: Choose debt settlement to pay off your debt only when other options like debt consolidation have failed. Also, avoid the debt settlement route if you want to keep a good credit profile.
4. Go Through Your Credit Report
Work on a plan that describes your debt repayment strategy. When it is completed, review your credit report closely. As a rule of thumb, a creditor should get in touch with the credit bureaus and communicate to them that your account is current or paid. However, mistakes occur frequently, especially when you have just seen the back of financial hardship. It is now your responsibility to read your credit report and evaluate if it is up to date, identifying and correcting the old errors.
Solution: Download your credit reports from the Internet for free. Have a lookout for the following:
Check that your account details are updated and show zero balances.

Those who are using a debt management program should maintain their credit history for all accounts and prove that you made timely payments.

Your account statuses should be set to current.
Techniques That Helped Jeremy Miner Jump From $0 to $2.4 Million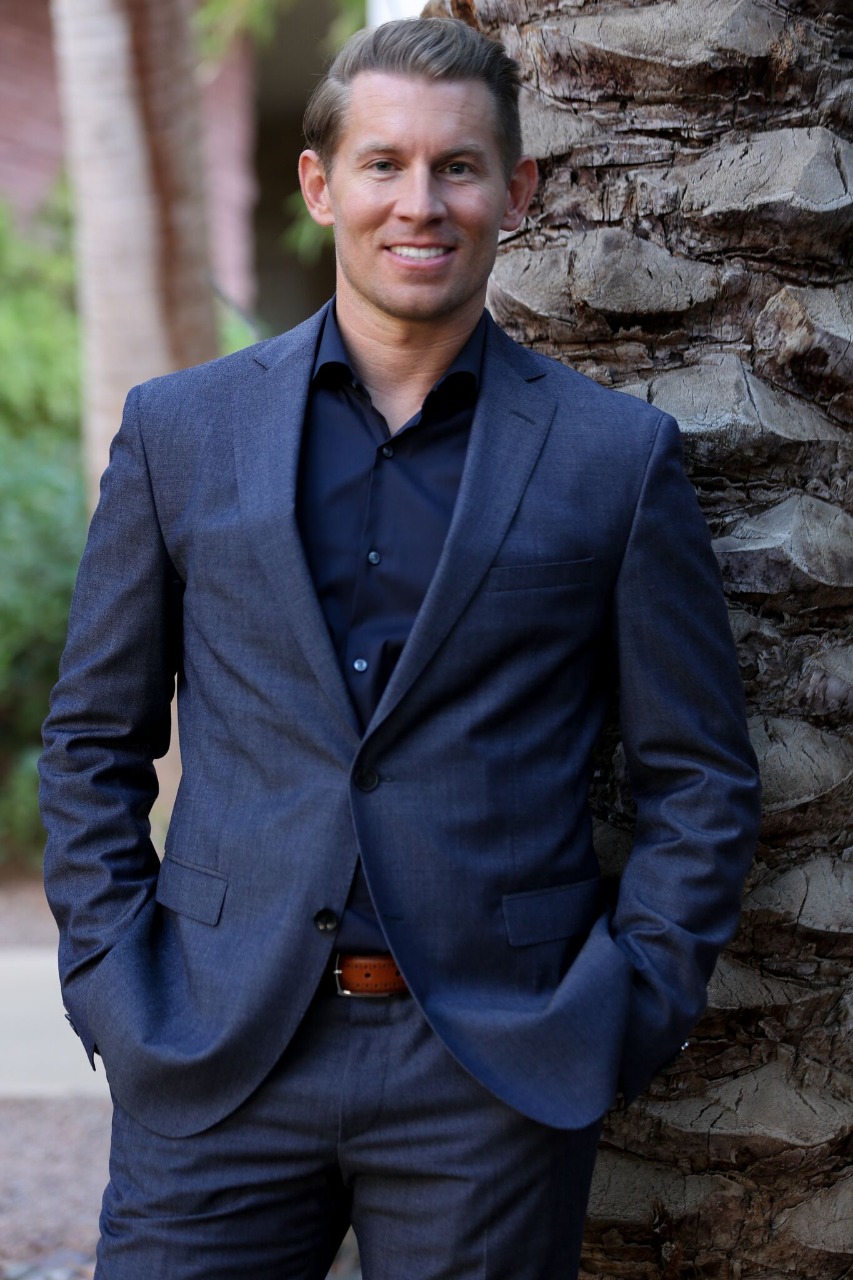 When Jeremy Miner, the CEO of 7th Level Communications, first started out in sales, he noticed something: nothing he was doing was working (similar to many salespeople's first experiences). He, like us, had been taught many techniques from the old sales model and from so-called 'sales gurus,' but he wasn't achieving the six figures a year that they said he could make following their techniques. At the same time, he was in college studying Behavioral Science and Human Psychology, and he was struck by how what he was learning about the human brain contrasted from what he had been taught in sales. He was studying how the brain makes decisions and how people are persuaded to do something. It was the complete opposite of the traditional selling techniques.
"I knew I wanted to succeed in sales. To do so, I knew I needed to take a giant leap outside my comfort zone. Following the status quo wasn't going to work," Miner said. "So, rather than just listening to the methods I had been taught, I decided I'd go in search of another sales training program with the behavioral science elements of sales. I searched… invested in many training courses… attended many events… and read many books. But none of them had the questions that I needed to ask to get my prospects to persuade themselves in a step by step sequence rooted in human psychology."
So… he created it himself. "You may think that would've been easy, since I was studying behavioral science in school. Far from it! But as I continued my trial and error process, I eventually got to a place where I mastered the series of questions that I now call 'Neuro-Emotional Persuasion Questions' (more on these soon). And, the year I finally felt I had mastered it, I ended up making $2,370,485 dollars in the year in straight commission as a W-2 sales rep."
Techniques That Took Jeremy Miner to $2.4 Million
 Miner now teaches students around the world how to practice the new mode of selling, which means ditching the traditional model. He goes in depth into each of the neuro-emotional persuasion questions in his course. These questions are intended to help the prospect convince themselves that they need what you're selling.
Asking questions more than presenting. "I now tell my students that prospects should be the ones talking for about 80 percent of the conversation. To guide this, ask questions. "Engage, don't tell" is one of the three main forms of communication that I teach in the new model of selling. The "Old Model' of Selling DOES ask some questions. But, 99 percent of salespeople don't ask the 'right' questions at the right time in the conversation. They just ask 'surface' questions which only get you the superficial answers from your potential customers.
Rather, it's critical to ask specific, skilled questions that bring out emotion from your prospects on what their problems are doing to them. These could be what I call 'problem awareness' questions where you ask what problems they have, and how they're affecting them. These are followed by 'solution awareness' questions, where you ask what they have done in the past about solving their problems, what has worked, and what hasn't, which helps them view you more as a trusted authority who is there to help them, and not just sell to them," Miner said.
Helping the prospect recognize the consequences of not solving their problem. "Another type of NEPQ question that is particularly effective is what I call 'consequence questions.' Once you have established what the problem is and what the solution could be, it's important that the prospect states out loud the consequences of not resolving their problem. In other words, they hear in their own voice what would happen if they don't solve the problem (buy your solution) — what they'd be missing out on. Perhaps this would be lost social media exposure if they don't purchase your social media organic reach service, or they lose a sense of safety if they don't immediately purchase your security device system," said Miner.
When they are the ones to say it out loud, they're more likely to persuade themselves. Contrast this with if you filled in the blanks for them and said, "You'll lose social media exposure if you don't purchase this today." The fact that you were the one to say it totally changes the effectiveness of the statement. Even if that's completely true and they believe it, too, they don't want to hear you tell them — they'll likely get defensive and get off the call.
Engaging and discovering in a helpful conversation. 
So, it shouldn't just be following a script or giving a pitch, but it shouldn't just be asking questions, either. Rather, the best sales conversations work in a banter between salesperson and prospect. I call this 'learning and discovering from each other.' Imagine this like you'd talk with a friend who you had no intention of selling to. You ask your friend how business is going, and they complain about something related to what your business solves. So, you ask some more questions to understand more, then mention what you do. The equal playing field is your mutual curiosity to hear what the other has to say.
It shouldn't be any different in a sales conversation. It shouldn't be you shoving your product pitch down a prospect's throat. That's simply not what they want, and a great way to lose a potential sale.
To learn about Miner's exact NEPQ process, visit his website: 7thlevelhq.com.