Neon Funding Review: Bad Idea For Credit Card Debt Consolidation?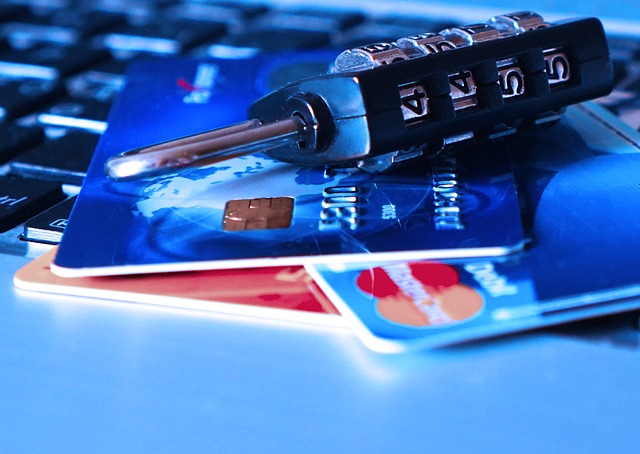 Neon Funding debt has joined Cobalt Advisors and Saxton Associates in flooding the market with debt consolidation and personal loan offers in the mail. The problem is that the terms and conditions are at the very least confusing, and possibly even suspect. The interest rates are so low that you would have to have near-perfect credit to be approved for one of their offers. Best 2019 Reviews, the personal finance review site, has been following Neon Funding, Cobalt Advisors, Saxton Associates, Hornet Partners, Piper Funding, Carina Advisors, Corey Advisors, Pennon Partners, Jayhawk Advisors, Clay Advisors, Colony Associates, and Pine Advisors, etc.).
If you have debt on several credit cards, it can be quite a hassle to pay off your credit card balances. Apart from the stress regarding making the debt payments on time, you also have to worry about earning enough money to make your monthly payments.
Here's an option that can eliminate your credit card debt.
What Is Credit Card Debt Consolidation?
Credit card debt consolidation combines multiple bills from different credit card companies, having separate balances and payment dates. These balances are simplified and merged into a single payment.
Such an approach is an effective way to get out of credit card debt. Hence, a credit card debt consolidation allows you to put your money in reducing the principal amount, rather than wasting your money on high-interest rates.
What Options Do You Have for Credit Card Debt Consolidation?
You can consolidate your credit card debt by adopting three strategies. You can adapt to two of them by refinancing to pay your previous credit card balances. The third method is to get assistance from a professional credit card counselor. Here's how they work:
1. Credit Card Balance Transfer
If you have the resources to pay off your debt in a short period, opt for a credit card balance transfer. This strategy is ideal if you have a limited amount of debt and an impressive credit score.
This form of credit card debt consolidation moves your current balances to a new balance transfer credit card. In this way, you get 0% APR for an introductory period. This allows you to reduce your debt without paying any interest charges for a certain period.
However, if the introductory period ends and you have not paid your debt yet, then you can expect an unusually higher interest rate from this point. Some people get a more extended introductory period due to their higher score.
2. Debt Consolidation Loan
Secured loans are often sought-after to pay a low-interest rate. If you don't want to put anything as collateral, then you can apply for an unsecured personal loan. If you have a high credit score, then this type of credit card debt consolidation offers a low-interest rate. You can use a personal loan to pay for your credit card balances.
3. Debt Management Program
Through this strategy, you meet with a certified credit counselor. They review your financial outlook, such as debt-to-interest ratio or credit rating. Next, they design a tailored repayment plan—one that you can easily afford. They will also negotiate with your creditors on your behalf. Their experience is key to reducing your interest charges to a manageable extent.
Do keep in mind that even though your counselor deals with your creditors, you still owe money to the original creditors, not the counselor.
What Are the Common Mistakes of Credit Card Debt Consolidation?
Mostly, people fall into certain traps while consolidating their credit card loan. Here's how you can avoid them.
1. Assess the Risk That Comes in Converting an Unsecured Debt to a Secured One
Usually, credit cards are unsecured debt .i.e. if you default, there is no collateral as a protective measure for the creditor. With a secured debt, you can use an asset, such as a home as collateral. In this scenario, if you can't pay your loan, your home's ownership is transferred to your lender.
There is a lot of support for home equity loans when it comes to consolidating debt. By taking this loan, you convert your unsecured debt into a secured one. Unlike before, if you default again, the foreclosure risk looms over your head.
Solution: Leave unsecured debt as it is. There's no need to convert it into a secured one. There are several other ways to consolidate your debt and gain favorable interest rates. 
2. Be Wary Of the Costs
Often, consolidating your credit card debt has certain costs linked to it. Some charges are the standard part of the procedure.
On the other hand, high costs are also possible to emerge from these loans. All the money that you were saving with a reduced interest rate is now going into the payment of these exorbitant expenses.
Solution: Other than some normal fees, try your best to avoid paying too much for the fees of your credit card consolidation loan.
3. Don't Mix Up Debt Consolidation with Debt Settlement
This is one of the biggest misconceptions related to credit card debt consolidation. Keep this in mind to differentiate them:
Credit card consolidation is used to wipe out all your borrowed amounts to minimize damage to your credit rating.
Debt settlement allows you to pay a lump sum, less than what you owe. Thus, the debt is 'settled'. But it adds a negative remark to your credit history, which can remain there for seven years. It does not

help you erase your debt

entirely.
Solution: Choose debt settlement to pay off your debt only when other options like debt consolidation have failed. Also, avoid the debt settlement route if you want to keep a good credit profile.
4. Go Through Your Credit Report
Work on a plan that describes your debt repayment strategy. When it is completed, review your credit report closely. As a rule of thumb, a creditor should get in touch with the credit bureaus and communicate to them that your account is current or paid. However, mistakes occur frequently, especially when you have just seen the back of financial hardship. It is now your responsibility to read your credit report and evaluate if it is up to date, identifying and correcting the old errors.
Solution: Download your credit reports from the Internet for free. Have a lookout for the following:
Check that your account details are updated and show zero balances.

Those who are using a debt management program should maintain their credit history for all accounts and prove that you made timely payments.

Your account statuses should be set to current.
Design the Life of Your Dreams with Entrepreneur Burton Hughes'sSix Assets of Alignment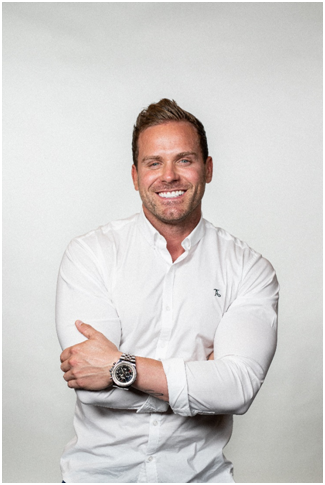 Leading a balanced life is hard. Every day, we have so many things competing for our attention: kids, spouses, parents, work, school, household duties, and on and on it goes. How is one supposed to find balance in all of this chaos?
I'll let you in on a secret: you can't. The secret to life isn't balanced at all, because that's impossible to find.
The secret lies in finding alignment instead.
Finding balance in your life is a myth; it is humanly impossible to divide your energy and efforts equally between every aspect of your life. Some areas will require more attention than others; other areas can be left dormant for a while as you focus your energy elsewhere. What's important is to schedule in time to work on what fuels you and what's necessary to keep you going.
But how can you do that? And what on earth does alignment have to do with getting through each day with some measure of success and sanity?
I've come up with the six assets of alignment that have become my guiding stars. They are the things that help me prioritize my day-to-day tasks and ensure that I will emerge from each day successful, invigorated, and ready to do it all again the next day…and all the days after that.
Are you ready to unlock all that aligning your life has to offer? Let's chat a bit about my six assets alignment so you can start thinking about how they can help you find the success you dream of.
Mindset
How many times do you look at your to-do list every morning and feel overwhelmed, discouraged, stressed, or anxious? The key to remedying this lies within your mindset. The thing that will set you apart from the crowd is knowing how to harness those emotions and flip them on their head to serve you instead of enslaving you.
Instead of considering all you have to do, and how much of it is out of your control, focus on that which you can control: your attitude and your response to each task before you. Take everything one step at a time and refuse to give in to the feeling of overwhelming.
Faith
Not everyone is a person of faith, but if you are, tap into the reassurance that the belief in a power greater than you provide. None of us is meant to walk this earth alone, and while friends and family are great, sometimes you just need to say a little prayer before going about your day.
Family
The memorable moments I share with my family have kept me going through even the darkest, most stressful times. But I wouldn't have those memories to fall back on if I had allowed my stress, busyness or anxiety to steal that joy. Prioritize sharing life with the people you love, and pour intentional time and effort into your relationships on a regular basis – whether that's with your family, spouse, roommates or close friends.