Parker Beck on the Future of Social Media and Cannabis Marketing
How did you get into the social media business?
While in high school, I noticed fellow students blowing up their personal Instagram accounts to over 100k followers using unique growth tactics. I was fascinated by how they were able to grow their pages to such massive followings so quickly. In my freshman year of college, one of my baseball teammates explained how he was making money running largely followed Twitter accounts. Soon after, I purchased my first account called Every Day Baseball. From there, I bought many more Twitter accounts, created some from zero followers and eventually in 2016 got into running Instagram accounts.
Being in the social media business seems like an ideal lifestyle to many people. What advice you would give to those looking to get into the industry?
Like most things in life, if it was easy, everyone would do it. Being in the social media business, especially in the cannabis niche, there is a lot of stress that comes with the job. Social media isn't a 9-5 job and it doesn't take a day off. You should be prepared to work on holidays and weekends. You need to post every day and constantly create new content that fits the current trends and what your followers want to see. Being in the cannabis niche on social media, there is the persistent fear in the back of your mind that you will wake up one day and find your accounts have been suspended. At any point, your largest and most profitable account can be taken away from you by Instagram or Twitter for violating their terms of service. My advice is to never get comfortable in the social media business and don't put all of your eggs in one basket. Push yourself to learn new skills and be prepared to adapt to any changes the social platforms put out. Put yourself in a position to be a valuable asset if one day you suddenly do lose your accounts.
When it comes to marketing cannabis companies and their products, what restrictions do you face and how are you able to legally promote them?
Marketing cannabis companies has proven to be a very difficult challenge. Despite many states having both legal recreational and medical marijuana, it is still a federally controlled substance labeled as a Schedule 1 drug by the DEA along with heroin in the same category. Companies are not allowed to pay Facebook to run ads so that is where I come in. I use subtle marketing techniques to promote these companies products on social platforms without violating their terms of service. One example of this: if a company is looking to promote a smoking device such as a water pipe or vape, I will incorporate their product into a picture, trending meme format or use a general meme format to work the brands name into the punchline. When it comes to a company that sells the flower directly, that is when the marketing becomes increasingly difficult because it can quickly violate the terms of service of posting an illegal substance and get your account suspended.
Where do you see social media heading in the next few years? What platforms do you see fading out with others thriving?
From my experience, I think there is going to be a shakeup in the meme pages and formats currently being used. I feel at a certain point, people are going to get tired of seeing the same old format of a picture with a caption above it. A new format will start to emerge and page owners who adapt and adjust will be the ones who continue to thrive. Social media is so fast paced now, something can be trending for a few days and just as quickly become a dead format. Although Facebook is not the preferred social media of millennials, I don't see the platform going anywhere. Twitter is the biggest platform in danger of losing its relevancy in the coming years. It has remained a popular platform because information is relayed in real time. But as someone who has been on the platform for 9 years and seen the changes they have made, I don't have confidence in the people running the platform to keep up with the other major companies like Facebook. They will still be a very popular platform because it's the most convient platform to quickly convey a message to the masses. TikTok will be the biggest platform to continue to blow up. It is still in its early stages when it comes to a social platform but it's the platform that Vine should have become with options of long and short form videos, as well as tailored feeds to the viewers interests.
What do you see for the future of cannabis marketing on social media?
I anticipate within the next 5 years, states will continue to pass bills for legalization and decriminalization of marijuana both on the state and federal levels. With states and the federal government both struggling with the lasting effects of the coronavirus, the taxation of cannabis will become increasingly appealing. It is very important for those who want to push for legalization to contact their elected officials and do their research on provisions that will be on their ballots in the 2020 election cycle. With legalization, cannabis should be treated like alcohol when it comes to promotion on social platforms. There should be restrictions on how you can market the product and what age groups you are allowed to target. This will also open up the flood gates for influencers to be able to safely promote their favorite cannabis brands without the fear of getting suspended.
Unlocking the Vault: Finding the Best Bonuses from the Most Trusted Casino Providers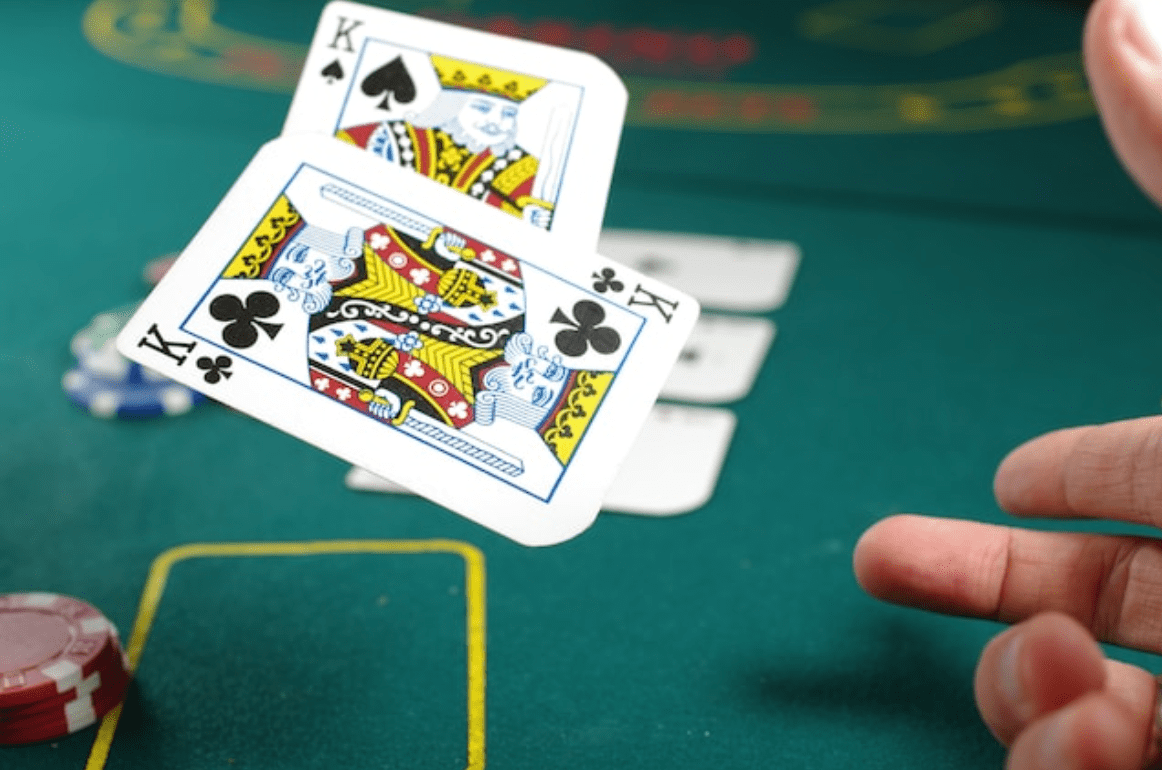 The online gambling world is like a treasure trove, full of riches waiting to be unlocked by savvy players. But with so many casino providers offering enticing bonuses, it can be overwhelming to sift through them all to find the gems. That's where BonusFinder comes in – a swashbuckling crew of experts on a quest to help players unlock the vault of the best bonuses from the most trusted casino providers.
Led by the fearless Riku Vihreäsaari, a professional poker player and gambling expert, BonusFinder sets sail to discover the most reputable casino providers worldwide. With their extensive knowledge of the online gambling industry and years of experience, they know how to separate real treasure from fool's gold.
But finding the best bonuses is only half the battle – BonusFinder is dedicated to helping players make the most of their newfound riches. With their in-depth reviews of each provider, players can learn everything from payment methods to payout times and beyond. And with their expert analysis of each bonus offer, players can be sure they're getting the most bang for their buck.
So, whether you're a seasoned player or a newcomer to online gambling, BonusFinder is the crew you want as you navigate the choppy waters of casino bonuses. With their unwavering commitment to legitimacy and trust, you can be sure that the treasures they help you discover will be worth their weight in gold. Set sail with BonusFinder today and unlock the vault to the best bonuses from the most trusted casino providers.
So, feel free to venture out and try new online casinos with the best bonuses. With BonusFinder, you can feel confident that you are playing with the most trusted providers in the industry. Take advantage of these bonuses and unlock the vault of online gaming possibilities.
Michael Jordan once said, "I can accept failure; everyone fails at something. But I can't accept not trying." Why not give it a try and unlock the vault of online gaming possibilities? With BonusFinder by your side, you can rest assured that you are playing with the best bonuses from the most trusted casino providers. So take a chance, and see what big winnings await you.
Here are four key takeaways from this article that readers can keep in mind:
Take advantage of the bonuses: Online casinos offer various bonuses to attract new players and retain existing ones. By carefully researching and comparing these bonuses, players can maximize their value and get the most out of their online gambling experience.
Look for reputable providers: With so many online casinos out there, it's important to do your due diligence and choose a trustworthy and reliable provider. Look for casinos licensed and regulated by reputable authorities and with a solid reputation for fair play and timely payouts.
Understand the terms and conditions: Before you sign up for a bonus or start playing at an online casino, ensure you understand the applicable terms and conditions. This includes things like wagering requirements, minimum deposits, and maximum payouts. By reading the fine print, you can avoid any unpleasant surprises.
Keep it fun and responsible: Finally, it's important to remember that online gambling should always be a fun pastime, not a way to make money or solve financial problems. Set a budget for yourself and stick to it, and only chase losses or bet what you can afford. With the right mindset and a little luck, online gambling can be a thrilling and rewarding experience.
As the famous gambling proverb goes, "The best bet you can make is on yourself." By following these tips and taking a responsible approach to online gambling, players can unlock the vault of exciting bonuses and trusted providers and enjoy all the thrills and excitement that the world of online casinos has to offer.